FANALYTICS: 2012 Successes—Batters
By Ron Shandler
October 11th, 2012 11:05pm
In the Baseball Forecaster, I describe our forecasting process as more interested in logical journeys than blind destinations. The truth is, we really can't predict the future, not in the purest sense of the term. We can only piece together elements of performance, analyze their relevance and draw some rough conclusions. It is for this reason that I think the analytical commentaries we provide in the book and online are more insightful, and valuable, than our numerical projections.
Of course, you come here for the numbers. However, as I've written many times before, we really don't have a clue how to handle the numbers when it comes to forecasting accuracy. The best way to gauge how well we do is to see if the process worked. That's the only thing we have control over.
The process does not only incorporate a statistical analysis of each player but also a holistic analysis of each situation. So in some cases, it's not about projective accuracy but about leveraging the marketplace. For instance, nobody projected Everth Cabrera to steal 44 bases, but an assessment of his situation revealed that he was being undervalued. That approach provides the greater competitive advantage in this game.
And so, this week and next, we look at some of our particular successes related to the process. The following analyses appeared in either the 2012 Baseball Forecaster or in the various columns during the pre-season here at Baseball HQ. These are my works but mostly the works of the terrific analysts we have on this site. And these are not all of our good calls, just the ones that show off the process best.
BATTERS
Alex Avila surprised many by posting a .295 average with 19 homers and 82 RBIs. His .269 xBA resulted from a 38% hit rate. His contact rate dropped from 76% to 72%, so expect consolidation in 2012, not a step to the next level. (Beagle)
2011: 19-82-.295
2012: 9-48-.241
Billy Butler: The Royals have an interesting lineup which could provide enough opportunities for the 26-year-old to drive in 100 runs. His second half was a 26 HR, 120 RBI pace. (Shandler)
2011: 19-95-.291
2012: 29-107-.313
Everth Cabrera, like fellow underpowered shortstops Alcides Escobar and Dee Gordon, has the kind of speed that could allow him to run into double-digit earnings--which he did in 2009 as an inexperienced Rule 5 player. But injuries and (reportedly) correctable defensive issues have since resulted in more time on the DL and at AAA than in the bigs. Decent patience potential--11% bb% at SD in 2009 and at AAA Tucson in 2011--opportunity and age still give him a shot at a rebound. (Thompson)
2009: 2-31-25-.255, $12
2010: 1-22-10-.208, $1
2011: 0-0-2-.125 (8 AB), $0
2012: 2-24-44-.246, $16
Tyler Colvin's bat went M.I.A. last year, but don't forget that he hit 20 HR in less than 400 AB just one year ago. (Shandler)
2010: 20-56-.254 in 358 AB
2011: 6-20-.150 in 206 AB
2012: 18-72-.290 in 420 AB
Allen Craig's 168 PX at STL is a bit of a stretch, but xPX shows that there is definite life in this bat. He mastered AAA, as his .320/.379/,545 line in three seasons attests. Lost a couple of months to injury (hamstring, knee); that may keep his value down. If he finds 450 AB... UP: .300, 20 HR. (Adler)
2011: 11-40-.315 in 200 AB
2012: 22-92-.307 in 469 AB
Chris Davis: Have we waited long enough for him to put it all together? We know he can hit in the majors—he teased us in 2008—and now it looks like he finally has another clear shot at playing time. (Shandler)
2010: 1-4-.192 in 120 AB
2011: 5-19-.266 in 199 AB
2012: 33-85-.270 in 515 AB
Alejandro De Aza won playing time over more highly paid teammates with intriguing power-speed blend, but 40% h% in MLB says some BA regression is due. Managerial change clouds opportunity, but if he can find 400 AB.... UP: 25 SB. (Olson)
2011: 4-23-12-.329 in 152 ABs
2012: 9-50-26-.281 in 524 ABs
Ryan Doumit's broken ankle cost him June and July, effectively splitting his season. Chronic injuries likely preclude everyday catcher gig at this point, but he remains CA-eligible with above-average power and enough contact to set a decent BA floor. Won't hurt you in 200 AB, nice profit potential with 400 AB. (Murphy)
2011: 8-30-.303 in 218 AB
2012: 18-75-.275 in 484 AB
Adam Dunn's awful 2011 may yet end up being one of the great one-year wonder stories of all time, rather than the story of a sudden end of an effective career. All signs this March point to Dunn being back, most notably his traditionally strong Eye, which is hovering around 3.00 this spring. We wouldn't be surprised to see a return to the 40 HR mark in 2012. (Murphy)
2011: 11-42-.159 in 415 AB
2012: 41-96-.204 in 539 AB
Edwin Encarnacion didn't hit a HR until May 29, then had three straight months of 150+ PX until shoulder injury slowed him in September. 2nd half seems to show a more polished overall approach, though we have seen these streaks before. Abysmal defense always a threat to cost him AB, but the power's real, so... UP: 30 HR. (Murphy)
2011: 17-55-.272 in 481 AB
2012: 42-110-.280 in 542 AB
Dexter Fowler gave a glimpse at what a true breakout could resemble in the 2nd half. BA jump is supported by xBA, ct% and solid Eye. Consistent LD% in conjunction with an increased FB% resulted in a significant PX jump. Fowler's career to this point has been marked by inconsistency, but 2011's progression suggests a player refining his approach and trusting his skills. (Becker)
2011: 5-45-12-.266
2012: 13-53-12-.300
Adrian Gonzalez offers stable skills, but there are reasons to be cautious when bidding for his services in 2012. He delivered a terrific season in 2011, but his unsustainable BA was critical to the value he returned. PX and hr/f are strong, but drastic GB%/FB% shifts threaten HR upside. There is certainly value in his stability, but based on the cost associated with owning him in 2012 there may be better opportunities for profit elsewhere. (Becker)
2011: 27-117-.338
2012: 18-108-.299
Jason Heyward's 2011 xBA and power skills, hr/f didn't fall that far from his 2010 levels. Though he still shows good plate patience and an all-around ability, the monster numbers that were expected likely won't materialize until some of those GBs turn into LDs or FBs. (Hershey)
2011: 14-42-.227; 54/13/33 G/L/F
2012: 27-82-.269; 44/19/37 G/L/F
Adam Jones' BPIs are trading within a narrow range, with hr/f spike driving PX and HR gains. Raw power looks legit, but poor patience/pitch selection and an inability to loft baseball are capping his upside. Age and athleticism hint that more growth is possible. (Thompson)
2011: 24-78-.279, 49% GB%, 17% hr/f
2012: 32-82-.287 46% GB%, 19% hr/f
Adam LaRoche lost most of last year to injury, but was a consistent 25-90-.275 hitter in the three years prior. Why is he not in the ADP top 300? (Shandler)
2011: 3-15-.172 in 151 AB
2012: 33-100-.271 in 571 AB
Andrew McCutchen's power metrics, combined with ct% drop, say he sold out for power—just as bb% uptick suggests a hunt for drivable pitches. HR and xPX say he is capable of a repeat. Spd and running game lost ground, and may have even peaked in 2010. But his age stops us from betting that the good news stops here. UP: 30-30. (Thompson)
2011: 23-89-23-.259
2012: 31-96-20-.327
Yadier Molina's 2nd half explosion turned him from a good catcher to an elite one. xBA, continued plate control say .300 BA is legit. Concurrent PX, FB spikes give hope that double-digit HR are here to stay, even if aberrant hr/f questions staying power of that 2H surge. Plus, power develops late in catchers anyway. UP: .300-20-80 (Nickrand)
2011: 14-65-.305
2012: 22-76-.315
Mike Napoli's BA is likely to regress as it was driven by unprecedented ct%, bb% and unsustainable h% in the 2nd half. At age 30, he's posted more than 382 ABs in a season only once. He caught less than half a season and if his defensive issues re-surface in 2012 there is no guarantee of additional time behind the plate. Napoli's power will always make him a useful player even in a part-time role, but assuming he will earn full time ABs while also approaching last season's numbers is a recipe for disappointment. (Becker)
2011: 30-75-.320 in 369 ABs
2012: 24-56-.227 in 352 ABs
Hunter Pence's BPX trend is exciting, but GB slant keeps HR lid in 20s; xBA suggests a .300 BA is over his head as well. That said, the plus-minus on a $30 value in '12 is the stop sign he got on PHI basepaths; was it injury (knee, then sports hernia), or philosophy (3rd-lowest team SB att. in NL)? (Truesdell)
2011: 22-97-8-.314
2012: 24-104-5-.253
Cliff Pennington, on the surface, had a fine second half, but h%, xBA show there was some serious good fortune involved. And even then, he still managed to continue his career streak of below-replacement level play and Spd took a massive, troubling dip. Better hope those SB return; otherwise there's nothing here to offer. (Truesdell)
2011: 8-58-14-.264
2012: 6-28-15-.215
Jhonny Peralta had a fine stats spike, but a scan of his BPIs shows little new. He won't repeat that BA vs. RHP, so .250 is more likely than .300, which xBA confirms. Heed the warning of Rand Var, and expect a regression. (Truesdell)
2011: 21-86-.299
2012: 13-63-.239
Salvador Perez seemingly came out of nowhere to record a .331 BA in 148 AB and seize the KC starting job heading into 2012. He makes good contact (86% ct% in KC) and his physicality suggests that he'll be capable of recording double-digit HR at his peak... a decent longer-term flier. (Thompson)
2011: 3-21-.331 in 148 AB
2012: 11-39-.301 in 289 AB
Juan Pierre's SB% says that age may be catching up to him. However, it did improve in the second half and his skills (including Spd) remain strong. The drop in SBs is mostly due to the manager's red light, so he could well return to previous SBO rates with his new boss. He's a chance worth taking. (Cederholm)
2011: .279 BA, 27 SB
2012: .307 BA, 37 SB
Trevor Plouffe's poor record of stolen base success makes Spd much less relevant--focus more on his power, which is legit. A nice 3-year PX trend, supported by xPX, shows the potential there. Poor contact limits BA, though he's shown better in the past. UP: 20 HR. (Cederholm)
2011: 8-31-3-.238 in 286 AB
2012: 24-55-1-.235 in 422 AB
Martin Prado really hit the skids in the 2nd half, and team observers believe he never fully recovered from a nasty staph infection in his right leg. Age, plus 1H and previous-year skills, say ignore those post-infection numbers. Base expectations on '09-'10, or with growth, a tick better. (Truesdell)
2009: .307 BA, $8
2010: .307 BA, $23
2011: .255 BA, $11
2012: .301 BA, $25
Albert Pujols' bb% drop is striking; yes, 23 fewer intentional walks factor in—but doesn't that say something, too? Sudden GB tilt also catches one's eye. 2nd half was better, and he's still Albert. But he IS on the wrong side of 30. Just sayin'. (Truesdell)
2011: 37-99-.299
2012: 30-105-.285
Alex Rios (ADP #217) had a terrible season last year, but the whole White Sox team slept through 2011. After going 21-88-34-.284 in 2010, he's not done at 31; with new management, expect a rebound. (Shandler)
2011: 13-44-11-.227
2012: 25-91-23-.304
Ryan Roberts returned a nice profit by taking over the everyday job at the hot corner and turning in 19 homers while stealing 18 bases. We expect both of these numbers to drop a handful, exposing his poor batting average. His low 89 Spd puts the steals, in particular, at risk. Meanwhile, his 119 PX in 2011 represented a career high at age thirty. (Beagle)
2011: 19-65-18-.249
2012: 11-51-10-.234
Jimmy Rollins: If you own Rollins, what keeps you up at night? Making it through a full season healthy? His SBO% declining now that he's just average Spd-wise? His 4-year xBA decline? Red flags, yes, albeit small ones. Go ahead and discount him if you must, but a repeat of 2011 is an even bet. (Cederholm)
2011: 16-63-30-.268
2012: 23-68-30-.250
Wilin Rosario got a September audition before most observers thought he was ready. The 22-year-old proceeded to give COL a small sample glimpse of his recent minor league profile: Excellent power (214 PX), a tendency to chase everything (4% bb%), and good defensive tools. He's likely to take over the lion's share of the catching AB in Coors Field at some point over the next two seasons -- and both his HR potential and age make him well worth rostering. (Thompson)
2011: 3-8-.204 in 54 AB
2012: 28-71-.270 in 396 AB
Carlos Ruiz, at 33, still has an outside shot at the late-career power spike, though his recent GB tilt and tepid 6% hr/f over the past three seasons don't foresee it. Though he doesn't possess the power one usually hopes for from the catcher position, he does provide BA/OBA value that's tough to find. (Hershey)
2011: 6-40-.283
2012: 16-68-.325
Jarrod Saltalamacchia showed first signs of his former top prospect billing. HR spike validated by PX trend and high FB%, so there's more of that on the horizon. But swinging for fences in 2H took his plate control to new lows, so he'll either kill your team BA or lose regular AB. If he can adjust... UP: 30 HR (Nickrand)
2011: 16-56-.235 in 358 AB
2012: 25-59-.222 in 405 AB
Ichiro Suzuki's first sub .300 BA in... well, ever. Previous elite h% tailed off as Spd continues to wane. That 2009 power is the clear outlier here, and without it, his BA is solely dependent on his ability to beat out groundballs. At age 38, it's not coming back. Time for a new baseline... DN: 30 SB (Nickrand)
2011: 40 SB
2012: 29 SB
Mike Trout flashed a 116 PX and five HR in 123 LAA AB--interesting in that power is his only skill with debatable upside. A five-tool star in the making, Trout dominated AA as a 19-year-old in 2011. He wasn't overmatched in his brief LAA stint, but Trout's age and inexperience make additional minor league seasoning likely for part of 2012. If the Trout owner in your league is concerned over his ragged Arizona Fall League performance--.245 BA, 33 Ks in 106 AB--this may be a final opportunity to acquire him cheaply. Should begin a nice run as a solid fantasy producer between now and the end of 2014. (Thompson)
2011 5-16-4-.220
2012 30-83-49-.326
Shane Victorino is only 31, has posted Spd numbers as high as 150 and SBO% around 30% in the recent past. Those are the skills of an elite SB threat. His opportunities have been curtailed at the top of a potent Philly lineup in recent years: it makes little sense to steal second base with LH hitters like Utley and Howard at bat. But that will not be the case in 2012, at least to start the year. In fact, the diminished PHI offense may be forced to fall back on small-ball tactics to support their still-formidable rotation. This could be a boon for Victorino's SB opportunities, and we could even see him vault back into the 50-SB club. (Murphy)
2011: 19 SB
2012: 39 SB
For more information about the terms used in this article, see our Glossary Primer.
Shopping Cart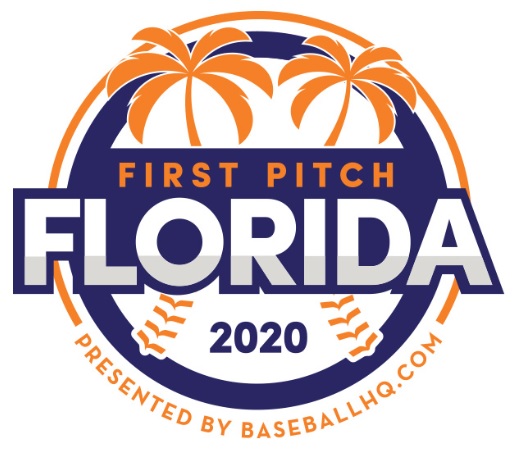 Inaugural Event!
February 28-March 1, 2020
St. Petersburg, FL
A few seats still left!