DR HQ: Royals lose Alex Gordon; plus analysis of Souza, Garza and more
By Rick Wilton
July 10th, 2015 11:04pm
Alex Gordon (OF, KC)
Injury: Strained left groin (grade 2+)
DL date: July 9
Estimated DL time: His injury isn't serious enough that he'll need surgery or be declared a grade 3 injury with major damage. That said, there is enough damage that Gordon will need two months to recover. Once he returns, he should be able to pick up where he left off without any decline in production.
Steven Matz (LHP, NYN)
Injury: Partially torn left lat - grade 2
Date: July 9
DL Time: Matz will not throw for three weeks. If he can avoid a setback once he resumes throwing, he will need anywhere from 3 to 5 weeks to get game ready. His likely return will be the middle to the later part of August.
Nick Hagadone (LHP, CLE)
Injury: Strained lower back
DL date: July 7
Estimated DL time: There haven't been any reports of disc involvement, just muscle. The Indians haven't provided a return date yet but it doesn't look like this will be anything more than a 17-21 day DL stint.
Matt Garza (RHP, MIL)
Injury: Tendinitis – right shoulder
DL date: July 3
Estimated DL time: This is the first recorded issue with his right shoulder in his major league career. It's a malady that has nagged him for a while but not enough to land him on the DL until now. He'll get almost three weeks off with the All-Star break factored in. Once he's activated, he should pitch much more effectively.
Steven Souza Jr. (OF, TB)
Injury: Sprained pinky finger – right hand
DL date: July 6
Estimated DL time: There wasn't any structural damage, and the Rays indicate he'll be activated after the All-Star break.
Ryan Pressly (RHP, MIN)
Injury: Strained right lat muscle (grade 1+)
DL date: July 5
Estimated DL time: The medical staff believes he'll need 21-24 to rebound from this injury.
Josh Harrison (3B, PIT)
Injury: Torn UCL in his left thumb – surgery
DL date: July 5
Estimated DL time: The Pirates indicate he will be out seven weeks. Normally we get a range of time when a player will return from surgery, not a date set in stone. More likely, he'll need 6-8 weeks to recover.
Carlos Frias (RHP, LA)
Injury: Sore lower back
DL date: Retro to July 1
Estimated DL time: The Dodgers believes he'll be ready to take his rotation spot once the All-Star break is over.
Jaime Garcia (LHP, STL)
Injury: Strained left groin
DL date: Retroactive to June 25
Estimated DL time: The Cards are going to make sure the minor groin injury doesn't cause another shoulder injury. If he shows more improvement the next couple of days, we could see him back in the rotation a few days after the break.
Stephen Strasburg (RHP, WAS)
Injury: Strained left oblique
DL date: July 5
Estimated DL time: As with all Strasburg injuries you never know exactly how long he will need to recover. Based on the early reports from his treatment he could return July 21-25 barring a setback of course.
Blake Swihart (C, BOS)
Injury: Sprained left foot
DL date: July 1
Estimated DL time: The Red Sox have catching options, so they are making sure he's healthy before he's activated. Activation should occur right after the break.
Carlos Beltran (OF, NYY)
Injury: Strained left oblique
DL date: July 1
Estimated DL time: Beltran is 38 years old, and it may mean he needs a bit more time to recover from this ailment. It doesn't appear to be a grade 2 strain meaning he should return to the Yankees before the end of the month.
Also, info on Miguel Cabrera was posted in the comments section of last week's article. We are repeating it below. —Ed.
Miguel Cabrera (1B, DET)
Injury: Grade 3 strain – left calf muscle
DL date: July 4
Estimated DL time: Cabrera suffered a serious injury to his left calf during the July 3 game. The Tigers have announced it's a grade 3 injury. In most cases, a grade 3 strain includes a complete rupture of one of the muscles that makes up the calf. Surgery to repair the tear is usually the treatment of choice for this level of injury. But in this case, the Tigers indicate Cabrera does not need surgery, which sounds more like a grade 2+ type than a complete blowout of the muscle.
In any event, a return in six weeks would be a minor miracle. More likely, Cabrera will miss closer to two full months (a very late August return), and if the muscle is indeed ruptured, surgery would end his season. Calf injuries are notorious for being an injury that's difficult to recover from and recovery time is longer than projected. If you are a Cabrera owner, plan for him to be out at least until early September.
Enjoy the all-star game and break and we'll see you in two weeks.
For more information about the terms used in this article, see our Glossary Primer.
Shopping Cart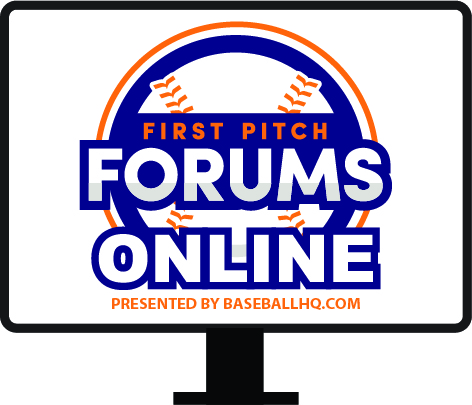 Our virtual First Pitch Forum returns!
Three online-only events: March 5, 11, 17
Join us live, or watch when you want
Just $19!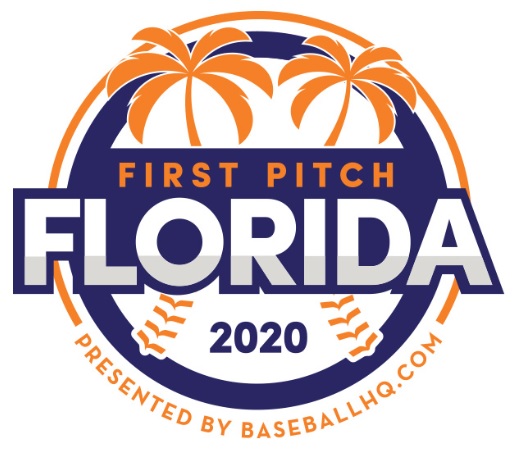 Inaugural Event!
February 28-March 1, 2020
St. Petersburg, FL
A few seats still left!