DR HQ: Reds lose Cozart; Yankees bullpen down a key piece
By Rick Wilton
June 12th, 2015 11:04pm
Miguel Gonzalez (RHP, BAL)
Injury: Strained right groin
DL date: June 10
Estimated DL time: Its unknown how long he'll be out. If it's not a grade 2 strain, then we should see him return in 21 days or less. If it's a bit more serious, then he won't be back until after the all-star break.
Zack Cozart (SS, CIN)
Injury: Torn ligaments (ACL & MCL) and a torn biceps tendon in his right leg; plus surgery. If the biceps tendon sounds confusing, it's because there is a muscle part of the hamstring muscle group called the biceps femoris muscle/tendon.
DL date: June 11
Estimated DL time: He's out for the 2015 season and with a projected nine-month recovery he should be ready for spring training 2016.
Andrew Miller (LHP, NYY)
Injury: Strained flexor muscle – left forearm
DL date: June 10
Estimated DL time: Miller is in shutdown mode for at least two weeks. He'll then begin to test the arm again with long tossing and such. Barring any setbacks, he'll need a minimum of 17-24 days before he returns. That puts his possible return right around the All Star break. Since he doesn't have any ligament issues, he should pick up where left off.
Ryan Zimmerman (3B, WAS)
Injury: Plantar fasciitis left foot
DL date: June 10
Estimated DL time: The Nationals manager Matt Williams says Zimmerman just needs a few days of rest before resuming activities. The problem is he's had this injury all season. It's chronic and a more likely extended rest period is needed. However, they can't afford to have him out of the lineup that long. Expect him back inside of 21 days and more struggles with the left foot until the end of the season.
Gregor Blanco (OF, SF)
Injury: Concussion
DL date: June 8
Estimated DL time: He's on the 7-day DL but with continuing symptoms it would not be a surprise he's out closer to 10-14 days.
Matt Holliday (OF, STL)
Injury: Grade 2 strain right quad muscle
DL date: June 9
Estimated DL time: His injury isn't as serious as teammate Matt Adams that required surgery to repair, but he will miss a noticeable amount of time. He's in shutdown mode for two weeks then a rehab program will begin in earnest. As it stands right now, it isn't likely he'll be back before the All Star break.
Jake Odorizzi (RHP, TAM)
Injury: Grade 1 strain of right oblique
DL date: Retro to June 6
Estimated DL time: This injury doesn't appear to be serious. The Rays believe he'll only need 15-20 days to recover and return to the rotation.
Rafael Betancourt (RHP, COL)
Injury: Vertigo (dizziness)
DL date: Retro to June 7
Estimated DL time: Betancourt is battling sinus problems, which have led to the dizziness. Once it clears up with medication, he should return in 15-18 days.
Bryan Morris (RHP, MIA)
Injury: Strained lower back
DL date: June 7
Estimated DL time: It doesn't look as though he has any lumbar disc involvement. We should see him back pitching for the Marlins in 17 days or sooner.
Dan Jennings (LHP, CHW)
Injury: Inflammation in neck
DL date: Retro June 5
Estimated DL time: It is unclear his problem is a nerve in his neck, a disc problem or muscle. Currently, I think it looks like a muscle issue that can be cleared up in 15-21 days.
Ross Ohlendorf (RHP, TEX)
Injury: Strained right groin – grade 1 strain
DL date: Retro to June 4
Estimated DL time: He's already on the road to recovery and should be ready for activation during the last full week of June.
Daniel Murphy (2B, NYM)
Injury: Strained left quad.
DL date: Retro to June 5
Estimated DL time: This is a very mild strain and he's expected back June 21-23.
For more information about the terms used in this article, see our Glossary Primer.
Shopping Cart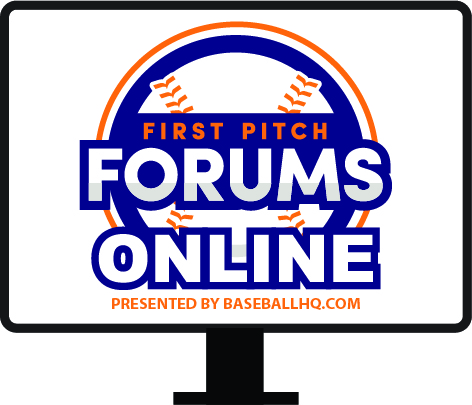 Our virtual First Pitch Forum returns!
Three online-only events: March 5, 11, 17
Join us live, or watch when you want
Just $19!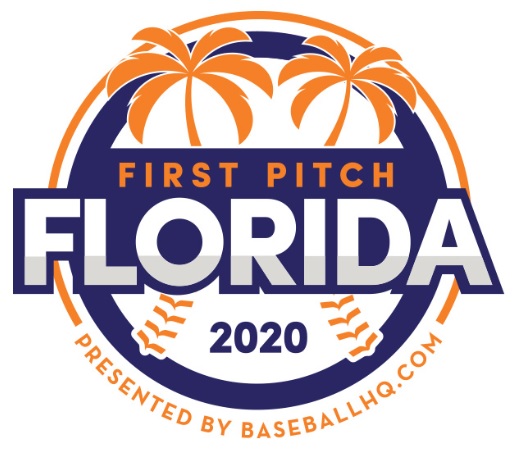 Inaugural Event!
February 28-March 1, 2020
St. Petersburg, FL
A few seats still left!