DR. HQ: Preseason Report: AL Starters
By Rick Wilton
March 31st, 2012 11:01pm
Ervin Santana (RHP. LAA)
The Injury: He suffered a bruised chest earlier in spring training when he was hit by a line drive.
The Outlook: This "injury" is not expected to cost him any time and he will be on the Opening Day roster.
What to Watch this Spring: No signs of past elbow problems this spring either, so he's good to go.
Draft Risk Factor: None
Neftali Feliz (RHP, TEX)
The Injury: Stiffness in his pitching shoulder
The Outlook: The shoulder issue is no doubt due to the stretching him out from a closer to starter last season according to one source. The big question is this is a blip or a warning sign that he does not have the shoulder strength to handle the role at this time.
What to Watch this Spring: He is expected to work simulated game before the start of the season. This suggests the Rangers want to leave the door open for a short stint to the disabled list if necessary. The problem is there is not enough time for Feliz to eliminate doubts regarding his health before the start of the season.
Draft Risk Factor: Medium until he shows he can overcome the soreness.
Michael Pineda (RHP, NYY)
The Injury: Tendinitis, right shoulder
The Outlook: Pineda will start the year on the disabled list due to inflammation in his right shoulder. The MRI indicates there is not any structural damage. Pineda has had issues with his velocity this spring and this helps explain his struggles. This should not be a significant injury and once he returns and gets comfortable he should be effective.
What to Watch this Spring: He'll rest and allow the treatment to clear up the inflammation then he'll start strengthening exercises. He will need a couple of weeks in extended spring training.
Draft Risk Factor: Low. This does not appear to be a significant setback. Draft knowing that April will be spent on the DL and when he does return next month he will have some struggles the first few times out.
Derek Lowe (RHP, CLE)
The Injury: Back strain
The Outlook: Could cost him the first 7-14 days of the season, though it has improved in recent days and it now looks like he may avoid the DL. As long as he does not have any nerve or vertebrae issues, this should clear up soon.
What to Watch this Spring: If reports surface regarding nerve problems or leg weakness in his back then he probably has a more serious problem than first thought.
Draft Risk Factor: Low, unless more symptoms surface.
Justin Masterson (RHP, CLE)
The Injury: Surgery on his left shoulder (labrum) last fall.
The Outlook: He has had an uneventful recovery, and it should not impact his 2012 season.
What to Watch this Spring: As long as we don't heer any late spring problem his owners should not worry about him come draft day.
Draft Risk Factor: None
Brandon McCarthy (RHP, OAK)
The Injury: For the second time in two years, McCarthy battled a stress reaction in his right shoulder near the outer edge of his scapula (shoulder blade) just under his armpit in 2011. The muscles that help decelerate his shoulder in the pitching motion are the cause as they put undue stress in that area.
The Outlook: Now that the medical staff knows what to look for (usually some inflammation and soreness under the arm pit) they believe they can prevent the stress reaction from becoming a full-blown fracture or some sort of avulsion fracture where part of the bone is pulled off the scapula.
What to Watch this Spring: There have been no signs of this problem in spring training.
Draft Risk Factor: Medium. Eventually this ailment will get worse and McCarthy and the medical people who take care of him are not going to prevent something more serious. Take the safe route and let someone else draft him unless you are dire need for pitching.
Clay Buchholz (RHP, BOS)
The Injury: Stress fracture, lumbar vertebrae (lower back).
The Outlook: Buchholz worked hard over the winter to build up his core muscles to help protect his back. By the time pitchers and catchers showed up, he had already completed a dozen bullpen sessions in Florida.
What to Watch this Spring: We have not seen any problems with Buchholz this spring.
Draft Risk Factor: Low. if the cause of his back woes last year were due to muscle weakness of his core then the problem should have been corrected. If it was caused by a structural issue involving a vertebrae or lumbar disc (highly unlikely) then this problem is likely to surface again.
Scott Baker (RHP, MIN)
The Injury: Strained right flexor, pitching arm in mid-2011.
The Outlook: Baker has had some elbow soreness this spring, something he and the Twins downplay as "normal," every spring soreness. They can spin it any way they want but my experience says otherwise. Pitchers who have elbow issues the prior season, including the flexor mass group and redevelop elbow issues the following spring are much more apt to have more elbow problems during the season. Does that mean Tommy John surgery? I'm not sure, but more problems likely await.
What to Watch this Spring: Talk has the Twins possibly going to a four-man rotation so he has more time to get game ready. It's like going on the DL without going on the DL.
Draft Risk Factor: Medium to High. Rolling the dice on pitchers with elbow problems is risky business. Be risk adverse in this situation and invest in something more secure than Baker.
Phil Hughes (RHP, NYY)
The Injury: Hughes struggled with muscle weakness, inflammation and soreness in his right shoulder early last season. His rehab program and work over the winter allowed him to come into camp with good shoulder strength.
The Outlook: His arm is solid and he appears to be over the hump.
What to Watch this Spring: So far so good, as the velocity on his fastball is impressive and his command and control also are good.
Draft Risk Factor: Low to Medium only because we still don't know what caused his problems last season. Draft with some reservations.
Francisco Liriano (LHP, MIN)
The Injury: Left shoulder inflammation surfaced a couple of times last year.
The Outlook: Even though he threw a no-hitter last season, Liriano didn't seem right physically most of last season. He's had a very quiet spring training and there were no reports of problems in winter ball.
What to Watch this Spring: Liriano says pitching in winter ball has helped his arm strength. So far he's setback-free.
Draft Risk Factor: Low. While things are looking good right now he's had trouble staying healthy.
Jake Peavy (RHP, CHW)
The Injury: Part of the latissimus dorsi muscle (aka Lat) in his right shoulder was reattached to the bone in a 2010 surgery.
The Outlook: Surprisingly, Peavy's control was better than expected when he returned. The White Sox hope he can continue to rebuild his arm strength and effectiveness this year.
What to Watch this Spring: He got off to a slow start this spring in part due to an eye infection. He should be ready for the regular season.
Draft Risk Factor: Medium just because Peavy is one of the very rare pitchers to have the kind of reconstruction surgery he had in 2010. All it will take is one pitch for him to blow out his shoulder and see his career end.
Brian Matusz (LHP, BAL)
The Injury: Intercostal strain in April, 2011 and a strained left hamstring later.
The Outlook: Both ailments caused him to struggle even when he was not on the disabled list.
What to Watch this Spring: His control has been improved this spring and that should help. Unless he has a meltdown late in the spring he should go north and as a starter
Draft Risk Factor: Low; last season appears to be a fluke.
Next Up: NL Starters then the wrap-up report.
For more information about the terms used in this article, see our Glossary Primer.
Shopping Cart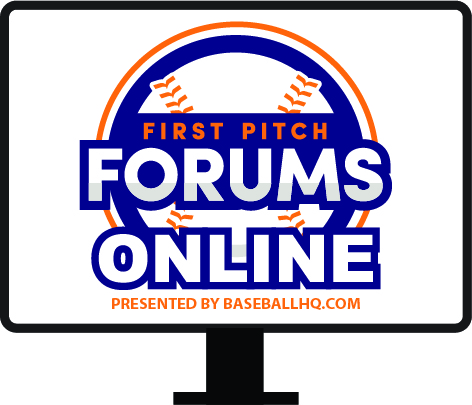 Our virtual First Pitch Forum returns!
Three online-only events: March 5, 11, 17
Join us live, or watch when you want
Just $19!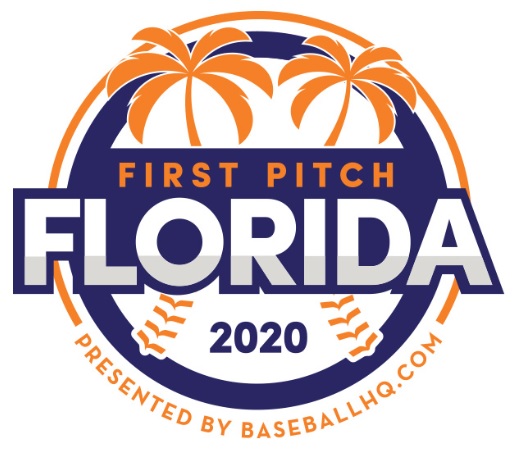 Inaugural Event!
February 28-March 1, 2020
St. Petersburg, FL
A few seats still left!