DR HQ: Long-Range Prognosis for Five Key Injured Players
By Rick Wilton
April 21st, 2012 11:03pm
Ryan Howard (1B, PHI)
Injury: Howard ruptured his left Achilles tendon on the last play of the Phillies 2011 season in the playoffs. After having surgery to re-attach the tendon a few weeks later, the Phillies projected he could return in late May.
Recovery: Howard was right on the mark in early March when he developed an infection where the tendon connected to the bone. While the infection was not a serious one, and it is not uncommon, it has cost him a good four weeks of recovery, pushing his return into at least late June.
2012 Outlook: The Phillies and Howard hope to get the green light for baseball related drills to resume soon. He should be able to avoid another setback setting his return late in June. If this hold true, Howard would get in roughly a half season. He'll be rusty once he returns. If you are hoping for an offensive boost above the 14-16 HR, 45-50 RBI, .265-.270 range this year, you will be disappointed.
Chase Utley (2B, PHI)
Injury: Last season, Utley struggled with patellar (kneecap) tendinitis of his right knee. This is where the tendon that connects the patellar to the (tibia) shinbone becomes inflamed. It is a painful condition that caused him to compensate for the pain and he developed the same condition in his left knee this spring.
Recovery: The Phillies set him up with a rehab program to strengthen the upper and lower leg muscles this spring. The hope is that will take some of the stress off the patellar tendon in both legs. This strengthening program reportedly ends any day now and they will discuss a rehab assignment if the medical staff is convinced he has enough strength to participate.
2012 Season: Utley is likely going to need a minimum of four weeks total to get into game shape, get enough extended spring training games under his belt plus a rehab assignment. The days of Utley being a source of double-digit steals is gone. He won't be a 30-HR second baseman again either and it's a stretch that he will pass the 20-HR mark this year even if he gets 400 at-bats. What Utley owners will get this year are glimpses of the past power, a .265-.270 BA and 45-50 RBI max if he is back by late May or very early in June. Also, this is a chronic condition and even though he is just 32 years old, he has knees that will cut his career short.
Carl Crawford (OF, BOS)
Injury: Surgery to repair cartilage damage in his left wrist was performed in January. His situation was similar to what Rickie Weeks went through with the Brewers (twice) so we can do some comparative analysis. His recovery was non-eventful until he suffered a strained left elbow during mid-March.
Recovery: The Red Sox medical staff is pleased with his recovery from the cartilage surgery in his left wrist. His elbow has bounced back with treatment too. Currently Crawford is in extended spring training playing in game situations. According to one source from Fort Myers, Crawford is swinging freely, more so than late last year when the malady really started to negatively impact his game. Barring a setback with the wrist or elbow, the Red Sox believe he will be back by the first of May.
2012 Season: There will be a lot of pressure on Crawford to both make amends for last season and also to jumpstart the Red Sox in this so far disappointing season.
Jacoby Ellsbury (OF, BOS)
Injury: A sublaxation of his right shoulder (non-throwing). In simple terms, the head of the humerus (the upper arm bone) was slightly pulled from the socket but did not come out of the joint, which would have been a dislocation. Even though this injury is not as serious as the dislocation, it is still serious ailment.
Recovery: He will begin a rehab program once a daily icing program has cleared up the swelling. Ellsbury will then begin a series of exercises to build up the muscles around the shoulder capsule. The concern you have to have when a sublaxation has occurred is how much stretching there was of the ligaments and soft tissue surrounding the shoulder joint. If there is a lot of laxity (looseness) in his right shoulder then he will be more susceptible to more sublaxation of the shoulder.
The current estimate has Ellsbury needing roughly six weeks to return to action.
2012 Season: If he is able to avoid any delays, we should see Ellsbury back in the lineup early in June.
Chris Carpenter (RHP, STL)
Injury: A herniated disc in the cervical (neck) region of his spine. Carpenter developed it early in spring training and he has not had any significant improvement in roughly two months. The herniation of the disc is causing pressure on a nerve that goes to his pitching shoulder. This in turn causes muscle weakness in his right shoulder and also is very uncomfortable.
Recovery: The fact he is still feeling pain related to the nerve involvement suggests the swelling has not gone down enough to release the pressure on the nerve. The Cardinals have taken the path of treating the herniated disc without surgery, hoping the pain and weakness goes down enough that he can start shoulder strengthening exercises then a rehab program. But the risk is that if Carpenter gets into late May or early June and has not made progress, he won't likely pitch much in the 2012 season. And if he needs surgery, his 2012 campaign would be over.
2012 Season: We haven't seen any positive signs that Carpenter has started to make progress and the team's medical staff can set up a rehab program. We are roughly six weeks into the treatment phase without anything to really be encouraged about. The odds are better than 50-50 that Carpenter will not pitch for the Cardinals this season. And unless he starts making noticeable progress between now and late May, his 2012 season may be gone by the time Memorial Day rolls around.
Conclusion: Of these five cornerstone players, Carpenter is the one who is mostly likely to fail to help his owners or impact your league race this season. Ellsbury has a serious injury, but his path appears to be clear to return and be very productive once he regains the confidence in his right shoulder and he shakes off the rust. If you are holding out hope Utley comes back and is able to provide a typically power surge at second base this season you are likely going to be disappointed.
For more information about the terms used in this article, see our Glossary Primer.
Shopping Cart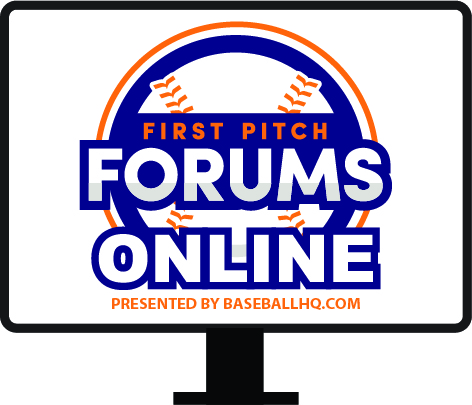 Our virtual First Pitch Forum returns!
Three online-only events: March 5, 11, 17
Join us live, or watch when you want
Just $19!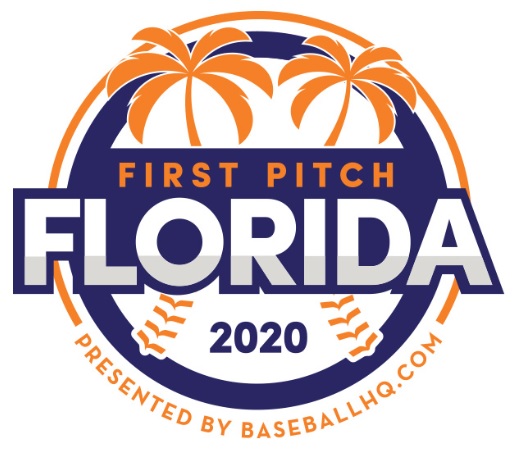 Inaugural Event!
February 28-March 1, 2020
St. Petersburg, FL
A few seats still left!