DR HQ: Arm problems for two key southpaws
By Rick Wilton
May 12th, 2012 11:02pm
Sale's MRI on his Left Elbow Comes Back Clean
Chris Sale (LHP, CHW) is the White Sox closest thing to a golden arm right now. His college career was as a starter but the pale hose moved him to relief and on the fast track to the closer's role in 2011. Sale has always wanted to be a starter, something the White Sox promised him he would be in 2012. However, a sore elbow surfaced at the end of April as his pitch count increased. An MRI was finally done and it was reported on Friday that there were no signs of a tear of his ulnar collateral ligament. While Sale's owners want and may feel a sense of security that his elbow/forearm is sound, that may not be the case.
First, he has an unorthodox pitching motion that several baseball types believe puts undue stress on his pitching elbow. Second, the MRI is not a perfect test. Sale's symptoms indicated his elbow or the flexor mass in his left forearm was damaged. He would not be the first pitcher to pass a MRI only to continue to have elbow issues. Lastly, the White Sox have been near the top of fewest DL stints almost every year for the past decade plus. Herm Schneider, the head athletic trainer has an outstanding track record of keeping players healthy and the team is banking he'll do the same with Sale. Unfortunately, this looks like a situation where the White Sox won't be able to keep him healthy. From my vantage point it is highly unlikely his elbow will hold up this season.

Sanchez Heads to the DL with Biceps Tendinitis
Jonathan Sanchez (LHP, KC) struggled against the Red Sox on May 7. He was clocked at 88-89 mph with his fastball but what caught my attention was the lack of speed variance of his pitches. His fastball was 88 mph, then an off speed offering was 83 mph and a breaking ball at 85. The fact his pitches were all roughly of the same speed caused him problems. Even more telling was he seemed to be pushing his pitches at times and he did not look comfortable on the mound. Now we know the diagnosis of tendinitis in the biceps tendon in his left arm. This would help explain the velocity and his command issues recently.
The Royals stated that Sanchez's discomfort started early in spring training and it had got progressively worse and they were not able to contain it with medication and treatment. The plan is to skip a couple of starts and the rest should clear it up. Biceps tendinitis has become an annual hurdle for Sanchez and he does not seemed to be concerned. But pitchers with frequent biceps tendon issues tend to develop labrum problems more often. The top of the biceps (the muscle in the front of the upper arm) tendon inserts (connects) to the bone very close to where the labrum is located in the front of the shoulder. Could a more serious shoulder injury be in the works with Sanchez? All these battles with biceps tendinitis are likely to catch up with him. His shoulder definitely needs to be watched.
For more information about the terms used in this article, see our Glossary Primer.
Shopping Cart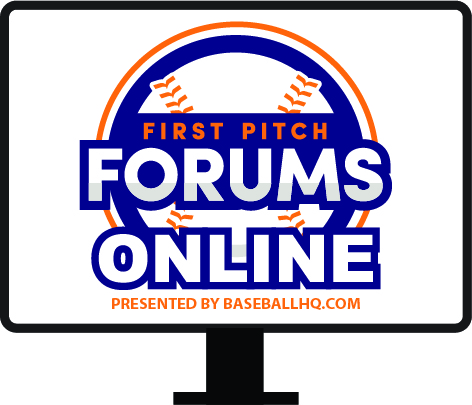 Our virtual First Pitch Forum returns!
Three online-only events: March 5, 11, 17
Join us live, or watch when you want
Just $19!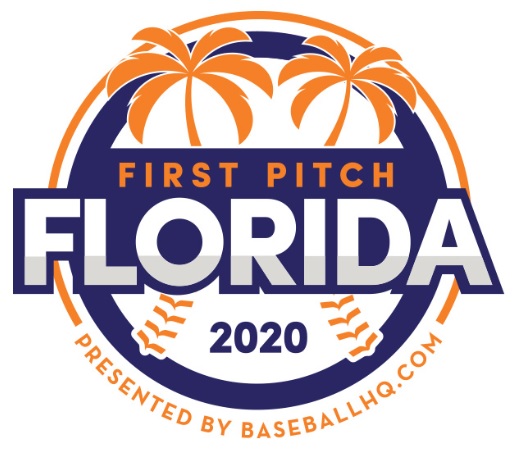 Inaugural Event!
February 28-March 1, 2020
St. Petersburg, FL
A few seats still left!