DIVISIONAL OUTLOOK: NL West—Arenado makes case for 3B job
By Brian Rudd

@RuddHQ
March 9th, 2013 12:04am
Nolan Arenado (3B, COL) is considered the Rockies' third baseman of the future, but heading into spring training, it was widely expected he would open the season in Triple-A. He had a disappointing 2012 season in Double-A (just a .766 OPS with 12 HR in 516 at-bats). It certainly appeared that more seasoning was in order, but with four home runs already this spring, a difficult decision is looming. The Rockies will want the 21-year-old to get regular at-bats wherever he is, so if Arenado breaks camp with the Rockies, it will probably be as the starting third baseman.
Chris Nelson (3B, COL), fresh off a strong second half in which he hit .323 (with a 41% hit rate), entered camp as the likely starter at third base. With league average power and speed, a suspect contact rate, and an extremely low fly ball rate, 2012 was probably as good as it gets for Nelson. Should he lose out on the third base gig, though, he will still probably steal some playing time from Josh Rutledge (2B, COL) at second base, where Nelson appeared in 21 games last year.
Cody Ross (OF, ARI) suffered a lower leg strain which will prevent him from running for two to three weeks, and puts his Opening Day status in doubt. We mentioned here last week that Gerardo Parra (OF, ARI) had a few avenues to consistent playing time, and should Ross miss some time, Parra would begin the season in a starting role.
If Ross begins the season on the disabled list, either Tony Campana (OF, ARI) or A.J. Pollock (OF, ARI) would serve as the team's fourth outfielder. Campana tallied 174 at-bats with the Cubs last season, and while his .264/.308/.299 line was uninspiring, his 30 steals suggest he could be worth a look in deeper leagues. Pollock doesn't strike out much, and possesses decent speed himself, but is unlikely to make much of an impact.
Carl Crawford (OF, LA) was able to hit 50 balls off a tee March 7, but a setback he had the previous week has put him in danger of missing the start of the season. Should he begin the year on the disabled list, it would be some combination of Skip Schumaker (2B, LA), Jerry Hairston (OF, LA), and Alex Castellanos (OF, LA) handling things in left field. Schumaker would be the lone left-handed hitter, but he has only started two games in left field over the past four seasons. He was able to start 14 games in center field last year, though, so he would probably prove capable in left.
Castellanos is battling for a spot on the Opening Day roster, and his chances of achieving that goal would probably increase if Crawford misses time. Like the other two candidates, he offers plenty of versatility, as he has appeared in at least 50 games at five different positions in the minors. Castellanos possesses above average power and speed, but would be a batting average risk, as his MLEs show a contact rate in the 70% range.
Jesus Guzman (OF, SD) and Kyle Blanks (OF, SD) are vying to serve as the team's backup at first base and left field, the latter of which could lead to opportunity given Carlos Quentin's fragility. Both are making a strong case in the early going, as Guzman is 7 for 19 with a couple of home runs, while Blanks has gone 11 for 24 with a home run and an uncharacteristic 6:2 BB:K ratio.
Guzman possesses above average power, and has put up a strong .311/.387/.509 line in 228 career at-bats against left-handers. Blanks burst onto the scene with a 204 PX in 2009, but has since missed most of the last three seasons due to injury, including a torn labrum last year. Just 26 years old, there's plenty of power upside if he's fully recovered, but beware the career 64% contact rate.
Francisco Peguero (OF, SF) is making quite an impression this spring, having gone 11 for 20 with just one strikeout so far. He entered 2011 as the Giant's second-best prospect in our 2011 Organization Reports, though due to the state of their system, it still left him out of the top 100 overall. Peguero then struggled in his first taste of Triple-A, as he put up a sub-.700 OPS, five home runs, and a 0.18 Eye in 449 at-bats.
Peguero's speed may not be what it used to be after multiple knee surgeries, but he currently has a leg up in the battle to be the team's fifth outfielder. Manager Bruce Bochy recently hinted he could even push Andres Torres (OF, SF) and Gregor Blanco (OF, SF) for playing time in left field, where he has seen very little action during his career. Peguero is also capable of manning center or right when Hunter Pence (OF, SF) or Angel Pagan (OF, SF) need a day off.
Peguero's stiffest competition at this point looks to be 28-year-old Cole Gillespie (OF, SF), who signed with the Giants in December. He has amassed just 110 major league at-bats, nearly all of which came in 2010. Since then, he has put up an .885 OPS in back-to-back seasons with Triple-A Tucson, and is a candidate to serve as a backup corner outfielder.
Gary Brown (OF, SF) could factor into the mix at some point as well. He is considered by many to be the top prospect in the system, but he is coming off of a somewhat disappointing season at Double-A, so more time in the minors appears to be in order.
For definitions and benchmarks of BaseballHQ.com's most-used terms, see our Glossary Primer.
For more information about the terms used in this article, see our Glossary Primer.
Shopping Cart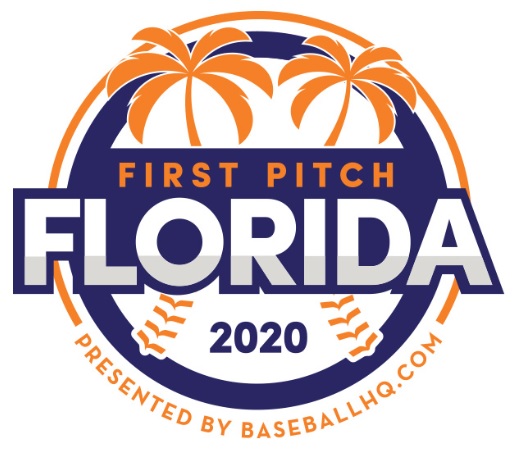 Inaugural Event!
February 28-March 1, 2020
St. Petersburg, FL
A few seats still left!