DIVISIONAL OUTLOOK: NL East—Could Ike Davis lose PT?
By Greg Pyron

@GregPyron
May 1st, 2013 11:03pm
Ike Davis (1B, NYM) has gotten off to another dreadful start. Through his first 24 games of the season, the 26-year-old was sporting a .165/.268/.318 with 4 HR in 85 AB. His ct% has dropped from 73% in 2012 to 66% and his xBA is down from .262 to .214. After opening the season as the team's cleanup hitter, he has been dropped to seventh in the order. One has to wonder if a reduction in playing time might be next. Davis has issues against lefties (.626 OPS in 357 AB) so it might make sense to sit him against some southpaws, at least until he shows signs of breaking out.
Going through the possible options, Justin Turner (INF, NYM) has picked up three starts at first base so far this season. He has a track record of making consistent contact (86% ct% in each of past two seasons), but has below-average power and speed and rarely draws walks.
Lucas Duda (OF/1B, NYM), though a left-handed batter, might be another option. The team has a collection of platoon-type outfielders, so one of the right-handers, possibly Collin Cowgill (OF, NYM) or Juan Lagares (OF, NYM), could play left field when Duda moves to first. Of course, with the team already having issues with outfield production, occasionally shifting its most productive outfielder to first base may not be terribly appealing.
The leadoff spot has been a significant problem for the Braves so far this season. Entering play on April 29, those batting leadoff had generated a .200/.264/.320 with 2 HR and 3 SB through the first 24 games of the season. Andrelton Simmons (SS, ATL) opened the season in the leadoff spot, but he struggled mightily (.184/.220/.237 in 9 games) there and was replaced by B.J. Upton (OF, ATL). Though Upton has fared better in that role (.229/.302/.417 with 2 HR and 2 SB in 12 games), it is not what the team would like. Reserve infielder Ramiro Pena (INF, ATL) got a couple chances atop the lineup when Dan Uggla (2B, ATL) was nicked up, but he is not a long term solution. Finally, on April 28, the team gave Jordan Schafer (OF, ATL) a shot.
While Jason Heyward (OF, ATL) is eligible to come off the disabled list on May 6, it appears likely that he will need additional time before he is ready to return from an April 22 appendectomy. As of now, there is no official timetable, but he could be out until the second half of May. Between now and then, look for Schafer to see some opportunities to bat leadoff vs. RHP. At this stage, it can't hurt to see if he can give the team a short-term spark. Simmons is likely to bat leadoff vs. LHP in the short-term and if he continues to build on his recent hot streak, he could lock down the role moving forward.
Pitiful production from the top of the lineup is something the Marlins have dealt with as well so far this season. Juan Pierre (OF, MIA) was brought in to supply a spark and a stabilizing presence to a young team. Though he does have 8 SB, his has hit .211/.219/.242 in 95 AB. Nobody on the current roster figures to be an upgrade over the 35-year-old, so it's doubtful that he'll lose playing time for now. Donovan Solano (2B, MIA) has hit leadoff once this year, but he's not the long-term answer. Besides, a closer look reveals an 88% ct% and .264 xBA so better days should be ahead for Pierre. However, an Eye of merely 0.09 (down from 0.85 in 2012) is a bit of a concern.
Ben Revere (OF, PHI) has had a disappointing beginning to the season. Though he has played excellent defense and tallied 5 SB, a .200/.234/.222 leaves a lot to be desired. As we suggested here a couple weeks ago, manager Charlie Manuel dropped Revere to seventh in the batting order and put Jimmy Rollins (SS, PHI) at leadoff on April 18. Revere produced at a similar level in his first seven games at his new lineup position (.240 OBP) prior to dealing with soreness in his left quadriceps.
After posting an 89% ct% last year, Revere has seen it dip slightly to 84% so far this season while his Eye has decreased from 0.54 to 0.29. Simply getting accustomed to his new team and new league could be partially to blame, not to mention a small sample size. His .247 xBA is nearly 50 points higher than his current batting average (.200) so things have not been quite as bad as they seem.
If Revere can get healthy and snap out of his funk, it is certainly possible that he could regain the leadoff spot from Rollins. However, if he doesn't heat up soon, he could start to lose some playing time in what, with the return of Delmon Young (OF, PHI), is a crowded outfield. John Mayberry (OF/1B, PHI), who has played CF while Revere was out, would be the most likely beneficiary.
Adam LaRoche (1B, WAS) is certainly no stranger to slow starts. However, there may be some reason for concern this time. The 33-year-old missed a few games earlier this year with lower back spasms and back injuries tend to linger. Additionally, he has a woeful 64% ct% with a .201 xBA, 84 PX and -46 BPV through 81 AB while his Eye has gone from 0.68 in 2011 to 0.49 in 2012 to 0.28. The lowest ct% of his career for a full season was 69% in 2010 and the only time he has posted a PX of less than 127 was in 2011 (62) when he missed most of the season with a torn labrum and partial rotator cuff tear. Historically, LaRoche has no platoon split issues, so there is no obvious way to determine when it might be best to sit him.
Tyler Moore (1B/OF, WAS) and Chad Tracy (1B/3B, WAS) would be the candidates to fill-in for LaRoche should manager Davey Johnson decide to reduce his playing time a bit. Moore has intriguing power potential. He slugged 31 HR per season in the minors in 2010 and 2011 (High-A and Double-A, respectively) and launched 10 HR with a 174 PX in 156 AB with the Nationals last year. He has a .182/.217/.318 with 0 HR and 191 PX in just 22 AB so far this year. Tracy is probably best utilized as a pinch-hitter at this point in his career.
For more information about the terms used in this article, see our Glossary Primer.
Free Weekly eNewsletter
The industry's #1 analytical weekly e-mail newsletter is ABSOLUTELY FREE!
More Information
Shopping Cart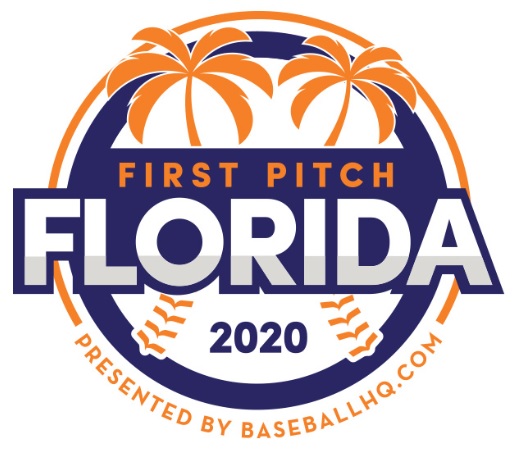 Inaugural Event!
February 28-March 1, 2020
St. Petersburg, FL
Early-bird registration now open!