DIVISIONAL OUTLOOK: NL Central—STL shortstop scenarios
By Harold Nichols
March 8th, 2013 12:03am
With the announcement that Rafael Furcal (SS, STL) will have Tommy John surgery and miss the entire season, the Cardinals are considering their internal SS options. The most obvious is Pete Kozma (SS, STL) or Ronny Cedeno (SS, STL), whoever wins that competition to become the everyday SS. Kozma has taken the early lead, going 9 for his first 22, with two walks and two strikeouts. Cedeno on the other hand has only two hits in 16 AB, with five strikeouts and two walks. And after Kozma posted a .349 BA and 1.016 OPS in September last season, it might seem that the Cardinals are set, but Cardinals management is well aware of Kozma's career .236 BA in the minors, so an alternate scenario is developing under the radar.
Matt Carpenter (1B/3B/OF, STL) has been seeing some time at 2B in camp, and that could provide a way of getting his bat into the lineup on a regular basis. Last season Carpenter hit .294 with a 116 PX, although his .268 xBA warns of some downside. With Carpenter at 2B, Daniel Descalso (2B/3B/SS, STL) would be free to slide to SS, either as the starter or in a platoon with Kozma. Watch for the potential development of this alternate scenario over the next couple of weeks.
The Brewers bullpen last season was the worst in baseball, leading the majors with 29 blown saves and 33 losses and posting 4.66 ERA. As a result, the Brewers reconstituted the pen behind closer John Axford (RHP, MIL) and set-up man Jim Henderson (RHP, MIL), signing free-agent lefties Tom Gorzelanny (LHP, MIL) and Michael Gonzalez (LHP, MIL) and trading for Burke Badenhop (RHP, MIL). If manager Ron Roenicke wants seven relievers on the roster, that leaves two spots open.
One of those spots may need to go to Mark Rogers (RHP, MIL). Rogers is currently in competition with Wily Peralta (RHP, MIL), Chris Narveson (LHP, MIL), and Tyler Thornburg (RHP, MIL) for the final two spots in the rotation. If Rogers loses, he's out of minor league options and would likely be sent to the pen rather than being exposed to waivers. There is lots of risk with Rogers, with an injury history and suspension for a banned stimulant in his background, but he posted a 3.92 ERA/3.74 xERA and 101 BPV in seven starts for the Brewers last season.
Other competitors for the final bullpen spots include Brandon Kintzler (RHP, MIL), Michael Olmsted (RHP, MIL), and John Hellweg (RHP, MIL). The 28 year-old Kintzler has been plagued by health issues, but he began emerging last season with a 3.78 ERA in 14 IP for the Brewers. He had a solid 7.6 Dom and decent 2.0 command, but he'll need to keep the walks under control. Olmsted was profiled here a week ago, and his high Dom rates in the minors catch attention. Hellweg was moved to the pen after the Brewers acquired him from the Angels last season. He posted an excellent 2.70 ERA in 20 IP at AA Huntsville with 17 strikeouts, but his 15 walks indicate that he still has work to do. There are several good arms here, and the competition is likely to go down to the wire.
Travis Snider (OF, PIT) entered camp as the apparent starter in RF, but his position was based more on potential than performance. Snider showed excellent power potential in the minors, but he's yet to deliver in the majors, especially in Pittsburgh. After coming to the Pirates in a deadline deal last season, Snider hit only one homer in 122 AB and lost playing time in September when a 21% hit rate led to a .128 BA for the month. His starting position was far from set in stone, and he's not done much in camp to solidify it. He has five hits in 14 AB but no homers, and he's fanned six times with no walks. A continued weak spring would open the door for Jose Tabata (OF, PIT).
Tabata is off to solid start with three doubles and a homer in 13 AB. He's fanned only twice. With a 62% GB rate, much of Tabata's value lies in his speed, and last season he was successful in only 46% of his stolen base attempts. He's attempted only one steal thus far in camp and was thrown out. He'll need to get closer to the 74% SB rate he posted in 2010 if he's going to continue to get the green light.
The right field competition could go down to the wire, and with Snider hitting left-handed and Tabata batting right-handed a platoon could certainly emerge, even though neither has shown consistent platoon splits.
Brian Bogusevic (OF, CHC) has been catching attention in Cubs camp with a hot start and is currently the leading contender for a roster spot if they decide to carry five outfielders. Bogusevic is 8 for 18 at the plate, with three doubles, a triple, and a homer. When he had an extended opportunity for Houston last season, Bogusevic didn't make much of it, hitting only .203 with seven homers and 15 steals in 355 AB. In spite of the stolen bases, he had only a 97 Spd. And a 55% GB rate limits his power ceiling.
Bogusevic's competition for the fifth outfield spot consists of Dave Sappelt (OF, CHC) and Darnell McDonald (OF, CHC). Sappelt hit .275 last season in 69 AB, with 115 PX and 81 SPD. McDonald hit .205 in 88 AB. Both have started slowly in camp, with Sappelt going 4 for 21 and McDonald 3 for 17.
Another person who might force himself into the mix is prospect Brett Jackson (OF, CHC). Jackson struggled in his first major league exposure last season, hitting only .175 in 120 AB with a 51% contact rate. So far this spring, Jackson is 3 for 11 with four strikeouts. If Bogusevic continues to hit, Jackson will likely head back to the minors for more seasoning. In fact, the Cubs will probably prefer that Jackson play full time in the minors rather than fill a bench role.
The final composition of the Reds bullpen will depend upon the experiment to convert Aroldis Chapman (LHP, CIN) to the rotation, but with the Reds having a group of talent relievers, J J Hoover (RHP, CIN) and Alfredo Simon (RHP, CIN) may find themselves competing for a single roster spot. Both were stellar last season, with Hoover posting a 2.05 ERA, 4.25 xERA, 63 BPV, and Simon having a 2.66 ERA, 3.81 xERA, 82 BPV. Both have struggled a bit in the early going. Hoover has allowed six hits in 3.2 IP, while Simon has allowed 11 hits in 4.2 IP. Neither is assured of a roster spot at this point in time, and a final decision could come down to the end of camp.
For definitions and benchmarks of BaseballHQ.com's most-used terms, see our Glossary Primer.
For more information about the terms used in this article, see our Glossary Primer.
Shopping Cart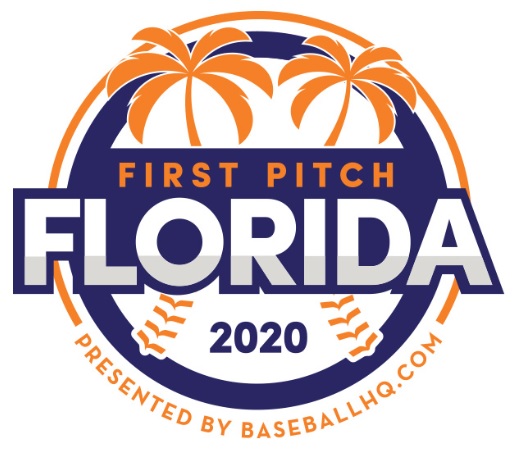 Inaugural Event!
February 28-March 1, 2020
St. Petersburg, FL
A few seats still left!