DIVISIONAL OUTLOOK: AL West—The outfield glut in OAK
By Jock Thompson

@JOCKatHQ
March 12th, 2013 12:03am
The big question for OAK manager Bob Melvin this spring is how to find AB for five players who are used to playing every day or being the strong side of a platoon—particularly with DH AB that could be further balkanized by the A's infield depth. All we really know for certain right now is that Yoenis Céspedes (OF/DH, OAK) is a budding star and the heart of the A's offense, which suggests he's going to get regular AB. Melvin has also stated that Coco Crisp (OF, OAK) remains the starting CF, indicating that his running game will again be a factor at the top of the A's lineup as long as he's heathy.
And this may be the key for Melvin, since both Cespedes and Crisp missed a month of playing time due to injuries, with the latter having a long history of DL time reflected in an "F" Health grade. But unless there's a trade prior to April, Melvin still has to find AB for Chris Young (OF, OAK), who displayed 20+ HR power regularly in Chase Field. Young's terrific defense in cavernous OAK works in his favor. What doesn't is a historically low BA/xBA combo and an FB-tilt in OAK that will take away some of his HR. It also doesn't help that he's a right-handed hitter with a career .228 BA vs. RHPs—particularly given that he's up against left-handed power-hitting Josh Reddick for OF AB, a situation that almost screams "platoon."
The OAK DH spot should alleviate some of the congestion, but even there Young will be up against left-handed hitting Seth Smith (OF/DH, OAK) in what also has the appearance of an offensive job-share. Barring trade or injuries—or his ability to handle 1B, where he's taken reps this spring—Smith's challenged OF defense and Young's issues vs. righties project them as the biggest losers in the OAK OF glut. Which could be added to shortly if the 12-for-29 spring of premium prospect Michael Choice (OF, OAK) is indicative of something coming faster than we currently think. Simply put, the current A's OF/DH depth lends itself to considerable mix-and-matching—and potential changes that bear watching.
Update: The HOU SS playing time battle to date hasn't been a surprise in terms of the candidates skill sets on display, but the results aren't conforming to most current projections. Toolsy but ct%-challenged Tyler Greene (SS, HOU) entered spring training as the favorite to win most of the AB, thanks to a power-and-speed blend that the Astros hope will keep him marginally productive. But entering Monday, Greene was showing his warts, hitting just .120 and making contact just 68% of the time—a lone bright spot being six walks.
In the meantime, Marwin Gonzalez (SS/2B, HOU) had yet to strike out in 23 AB, with some h% luck fueling a .348 BA. But in spite of three walks, Gonzalez has zero history of being able take a free pass, and as advertised, he has just one xBH this spring. The third candidate, dark horse Jake Elmore (2B/SS), is producing something in between, with a 6-for-24 line to date that includes three walks and just one xBH. In short, HOU SS ABs look pretty available to whomever might be the hot hand—a situation that could continue well into the regular season.
Like the everyday lineup, the Angels' rotation already looks set and minus any real spring training job drama. But with C.J. Wilson coming off of surgery to remove bone chips and three new SPs, performance questions abound. Like which Tommy Hanson (RHP, LAA) will show up, and how durable/effective will he be? Can ex-SEA FBer Jason Vargas (LHP, LAA) reprise his workhorse role in Anaheim, which has recently killed HRs even more effectively than Safeco? (Hint: His career Angel Stadium 2.27 ERA over 44 IP suggests it could happen.) Likewise, can a great venue, SoCal marine layers and a superb OF defense help Joe Blanton (RHP, LAA) neutralize recurring gopheritis and maximize his terrific Cmd?
If any of the answers to these questions prove problematic, the first man in projects to be Garrett Richards (RHP, LAA), who looks like he'll begin 2013 in the minors. Richards has mid-90s swing-and-miss velocity and a GB-inducing sinker, but consistency eluded him in first real MLB audition last season. His raw stuff and a command improvement would likely convince the Angels to open a rotation spot somehow, regardless of the other performances. Jerome Williams (RHP, LAA) would be the second option, though the Angels prefer him in the long relief/spot start role in which he excelled—3.72 ERA/2.99 xERA, 5.0 Cmd—last August and September. Williams appears stretched as an SP over the longer haul.
With last year's primary starter John Jaso now in OAK and the Mariners faced with a glut of OF/1B/DH types, Jesus Montero (C/DH) has almost become SEA's first-string catcher by default. The move certainly wasn't made due to his defense and game-calling, which should concern all owners of SEA pitching. Montero's bat still has enormous upside, which could be realized soon in the wake of Safeco's shrinking dimensions. But his behind-the-plate skill are still questioned by many, suggesting that this may only be a temporary situation.
Kelly Shoppach (C, SEA) is the current favorite to emerge from March as the backup. He's currently battling Ronnie Paulino (C, SEA) for the job, but Shoppach's defense and the fact that he is on the 40-man roster gives him a pretty solid edge. Neither are good bets to see much playing time, regardless; it's the development of touted catching prospect Mike Zunino (C, SEA) that makes Montero's starting C job look tenuous.
Zunino doesn't possess Montero's pure offensive upside—and due to development and service time reasons, he isn't likely to land in SEA in April. But if he holds his own in Triple-A, and either 1) Justin Smoak fails another 1B audition and/or; 2) the Mariners are out of contention by July, Zunino's call-up and Montero's move to the DH spot are very real possibilities prior to the trade deadline. To be continued.
Update: Better news this week on the Rangers bottom-of-the-rotation issues following Martin Perez' earlier injury. For one, previously struggling Alexi Ogando (RHP, TEX) tossed his best three innings of the spring—6 Ks, one BB, one run—during which he reportedly improved his velocity and command of his primary pitches. Ogando's spring should continue to be watched, but right now the #4 spot in the rotation is his to lose.
And second, GBer Robbie Ross (LHP, TEX) seems to be in the lead for the #5 spot, at least as of Opening Day. Per PITCHf/x, Ross used sinking fastballs almost 80% of the time in fashioning last year's 2.22/3.52 ERA/xERA combo, something that will likely need to change as a starter. But even though he may be best suited in the pen, Ross is no stranger to the rotation, having been a successful SP at High-A and Double-A in 2011 prior to arriving in TEX. Given that he's likely to hold this role only until Colby Lewis' return in late May / early June, he might be able to survive with a few off-dates.
Last week's signing of Derek Lowe (RHP, TEX) to a minor league contract has no bearing on the rotation, since the Rangers are reportedly looking at Lowe as a long-man that may help fill the IP gaps created early by these two ex-relievers. He can still generate GBs, but the 39-year-old Lowe's collapse otherwise last season—3.5 Dom, 3.2 Ctl, 5.11/4.82 ERA/xERA—suggests he's a long-shot for any meaningful role.
For definitions and benchmarks of BaseballHQ.com's most-used terms, see our Glossary Primer.
For more information about the terms used in this article, see our Glossary Primer.
Shopping Cart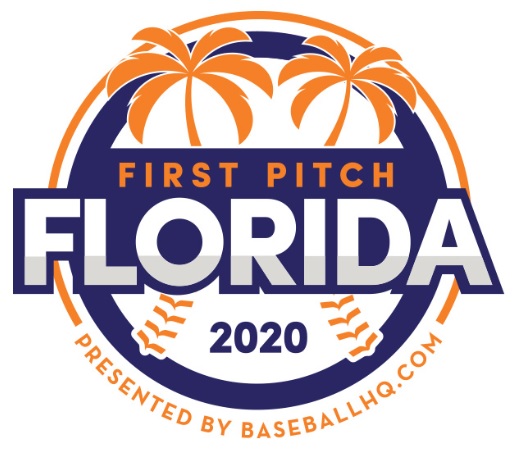 Inaugural Event!
February 28-March 1, 2020
St. Petersburg, FL
A few seats still left!