DIVISIONAL OUTLOOK: AL Central—Seven Closers in Detroit?
By Robert Berger
April 2nd, 2013 11:04pm
Jim Leyland offered little help last week to fantasy owners trying to figure out the Detroit closing situation when he stated that he would be comfortable using any of the seven arms he currently has in the bullpen to close out a game in the ninth. Consistent with Leyland's comments, our playing time projections currently show six different relievers accumulating saves with Joaquin Benoit (RHP, DET) and Phil Coke (LHP, DET) the favorites to be the team leaders saves. The Opening Day bullpen for the Tigers consists of Benoit, Coke, Octavio Dotel (RHP, DET), Al Alburquerque (RHP, DET), Brayan Villareal (RHP, DET), Drew Smyly (LHP, DET), and Darin Downs (LHP, DET). While Dotel has the most closing experience, Benoit served as setup to Jose Valverde (RHP, FA) the last three years, and Coke had two high profile saves against the Yankees during last year's ALCS.
The best insight into who will close will be to monitor Leyland's decisions in the early going. Although Coke is left-handed, he is not considered to be a classic left-handed specialist and left-handed hitters have had some success against him over his career. Of course, that's who Leyland tapped in Game One. Downs made the team this year, partly because the Tigers have been looking for another lefty in the bullpen to match up against left-handed hitters. He also had an impressive spring allowing only one ER in 14 IP and 16/3 K/BB. Downs has only pitched in 18 major league games prior to this year, but in that limited sample had great success against left-handed hitters (.171 BA against). Smyly, the other lefty in the bullpen, is expected to pitch mostly in long relief and would be the first choice should the Tigers need someone to step into the rotation.
Wilkin Ramirez (OF, MIN), a non-roster invitee, made the team as an extra outfielder and a pinch-hitter. Ramirez has not played in the majors since 2011 with Atlanta, and while he has shown some power in the minors (19 HRs in 113 games across three levels in the minors last year) he likely won't get enough ABs with the Twins to have a fantasy impact.
Justin Morneau (1B/DH, MIN) has been bothered by a stiff back and missed the last three games of spring training. If Morneau's back proves troublesome, especially during early season cold weather, Darin Mastroianni(OF, MIN) and his excellent speed (21 SBs in 163 ABs in 2012) could profit from increased playing time as Chris Parmelee (1B/OF, MIN) would probably see more time at 1B, while Ryan Doumit (C/DH, MIN) and Joe Mauer (C, MIN) would share catching and DH duties.
Update: The Twins rotation has been set. There was a concern that Cole DeVries (RHP, MIN) was not be ready because of forearm tightness, but he has received a clean bill of health. The Twins rotation starting the season will be Vance Worley (RHP, MIN), Kevin Correia (RHP, MIN), Mike Pelfrey (RHP, MIN), Liam Hendriks (RHP, MIN), and DeVries, in that order.
A review of the Indians' current active roster might cause confusion about their starting rotation. The rotation is set with the order as Justin Masterson (RHP, CLE), Ubaldo Jimenez (RHP, CLE), Brett Myers (RHP, CLE), Zach McAllister (RHP, CLE), and Scott Kazmir (LHP, CLE). However, Kazmir is not even on the roster at this point, and Carlos Carrasco (RHP, CLE) does have a roster spot even though he is ticketed to begin the season at AAA-Columbus. Carrasco is only on the active roster to serve out a six-game suspension earned during the 2011 season. Carrasco missed all of last year recovering from Tommy John surgery and was unable to serve the suspension. Kazmir will be added to the roster in time to take his turn in the rotation.
Even though Carrasco will start the year in the minors, he is worth keeping on the fantasy radar. While not a dominating pitcher (6.1 Dom in 2011) he does have good command and a GB% around 50%. He would be the Indians first option should they need another starter.
The Royals final roster spots were settled this week when Juan Gutierrez (RHP, KC) and George Kottaras (C, KC) were named to the team. Gutierrez, back from TJ surgery that caused him to miss all of 2012, beat out Dan Wheeler (RHP, KC) and Louis Coleman (RHP, KC) for the last bullpen spot. Gutierrez has closing experience with the Diamondbacks, but will pitch in middle relief as the season begins. Both Wheeler and Coleman have demonstrated strong skills in the past and will stay in the organization.
Kottaras beat out Brett Hayes (C, KC) for the backup catcher slot behind Salvador Perez (C, KC). Kottaras is the more fantasy relevant of the two as he has displayed some offensive ability. He has 24 HRs in 592 major league ABs over five seasons, and could provide some power with playing time. However, his .220 career BA shows that the HRs come with a significant downside.
Jesse Crain (RHP, CHW), who had been bothered by an injury during spring training, made the Opening Day roster for the White Sox. Crain has been a key member of the bullpen for the White Sox the last two years (and for many years with the Twins before that). He has strong skills (11.3 Dom, 2.6 Cmd, 2.44 ERA, 1.08 WHIP in 2012) and was in the conversation about who would close for the Sox last year before Addison Reed (RHP, CHW) seized the job. Expect him to pitch in high leverage situations and even pick up a handful of saves throughout the season.
Update: As anticipated in this column last week, Dylan Axelrod (RHP, CHW) was named the fifth starter. Axelrod is a placeholder for John Danks (LHP, CHW) who is expected to take his place in the rotation sometime before the end of April. Because Axelrod was selected to start, Hector Santiago (LHP, CHW) will start the year in the bullpen.
For more information about the terms used in this article, see our Glossary Primer.
Shopping Cart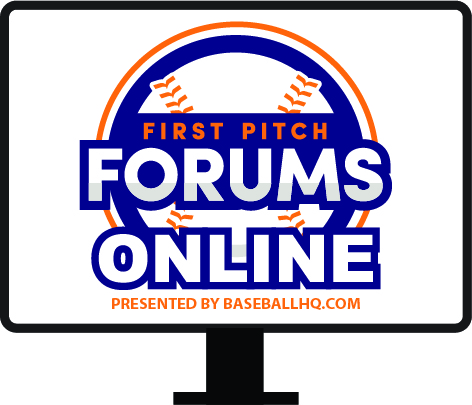 Our virtual First Pitch Forum returns!
Three online-only events: March 5, 11, 17
Join us live, or watch when you want
Just $19!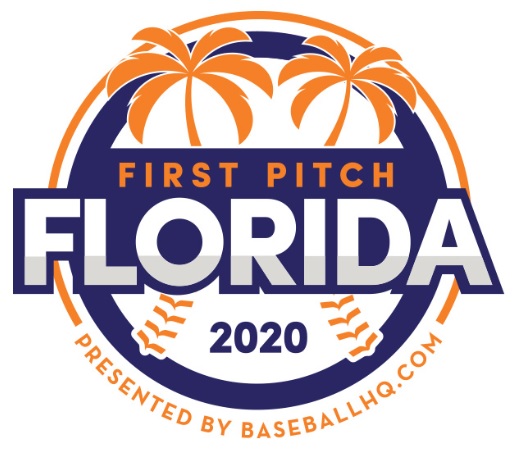 Inaugural Event!
February 28-March 1, 2020
St. Petersburg, FL
A few seats still left!