DIVISIONAL OUTLOOK: AL Central—Danks to return to White Sox rotation
By Robert Berger
May 21st, 2013 11:03pm
John Danks (LHP, CHW) should return to the White Sox rotation this week after four rehab starts. Discounting an injury-marred 2012, Danks had a strong run from 2008 through 2011 as a middle-of-the-rotation starter. During those four years he averaged 31 starts per season with a 7.0 Dom, 2.5 Cmd, and a 3.78 ERA. As Danks returns, either Hector Santiago (LHP, CHW) or Dylan Axelrod (RHP, CHW) will move to the bullpen; which one remains a tossup.
Gordon Beckham (2B, CHW) has begun his minor league rehab assignment and will probably return to the starting lineup within the next week. Jeff Keppinger (1B/2B/3B/DH, CHW) will move back to 3B and Conor Gillaspie (3B, CHW) will resume his utility role when Beckham returns. Gillaspie made good use of his playing time while Beckham was out, hitting .283/.349/.434. His success provides the White Sox with an alternative should Beckham not be able to improve upon his .234/.288/.371 in 2012. Beckham has not had an xBA over .250 since 2009, provides only league-average speed and below average power. The Sox could consider keeping Gillaspie in the lineup at 3B with Keppinger playing in front of Beckham at 2B. Tyler Greene (2B/SS, CHW) will most likely lose his roster spot when Beckham returns.
Mike Aviles (SS/2B/3B, CLE) has been playing regularly since Lonnie Chisenhall (3B, CLE) was sent down. Although he doesn't have one set position, in the last week Aviles has started games at SS, LF, 3B, and 2B. Aviles' consistent ct% in the mid- to high-80s limits his BA downside. His career BA is .278. He has stolen 14 bases in each of the last three years, but without full-time ABs it is doubtful he will reach double digits in steals. With his steady ct% and his position versatility, Aviles will likely continue to accumulate playing time, but there is no clear path to a set full-time gig barring injury.
Brett Myers' (RHP, CLE) rehab has progressed smoothly and he could be activated soon. Myers struggled in his first four appearances before going on the DL, posting an 8.02 ERA and 1.59 WHIP in 21 IP. However, a 29% hr/f rate and a 63% S% show that his stats were impacted by bad luck. The Indians will put Myers back in the rotation immediately, which means that Trevor Bauer (RHP, CLE) and Corey Kluber (RHP,CLE) will not pick up any more starts as long as the rotation stays intact. Both Kluber and Bauer have shown flashes of their potential, but have been inconsistent. The Indians believe both could use more work at Triple-A Columbus.
David Lough (OF, KC) was called up to take Jarrod Dyson's (OF, KC) roster spot when Dyson went on the DL. Lough was profiled in Call-ups last week. His eventual role at the major league level is probably that of a fourth outfielder, but he could provide some SBs in the short term, especially since he will get the opportunity to lead off for the Royals. Dyson is not expected to be out much longer than two weeks.
Mike Moustakas (3B, KC) has really struggled so far with a .178 BA through 135 ABs. Manager Ned Yost has insisted that he will be patient with the 24-year-old Moustakas, but he could lose some ABs in the short run to Miguel Tejada (2B/3B, KC). The Royals do not have any major league ready third basemen in their minor league system, but Johnny Giavotella (2B, KC) has been learning to play 3B at Omaha. In trials with Kansas City in 2011 and 2012 Giavotella was not been able to translate his .305 career minor league BA to major league success, and he has also been limited defensively by his range at 2B. Third base may provide Giavotella another path to reaching the majors again, particularly if Moustakas continues to have problems.
Since Austin Jackson (OF, DET) went on the DL with a pulled left hamstring, Don Kelly (OF, DET) has gotten most of the starts in center field. The Tigers called up 21-year-old Avisail Garcia (OF, DET) who played well during a September call-up (.319 BA in 47 ABs) and in the post-season last year. Garcia was also the Tigers Minor League Player of the Year for 2012. He is starting against left-handers and has also picked up selected starts against some righties. He clearly has much more upside than Kelly, who has a .229 career BA over 815 career plate major league plate appearances. However, Garcia will likely return to Triple-A Toledo when Jackson returns from the DL so he can play every day. Expect Garcia to return in September or even earlier if another injury hits the Tigers outfield.
Al Alburquerque (RHP, DET) was sent to the minors to work on his control. Earlier this year Alburquerque was considered to be in the saves mix for the Tigers before Jose Valverde (RHP, DET) was signed. He had an eye-popping 16.3 Dom, but unfortunately also had an 8.2 Ctl to go with it. He will return, assuming he can get his walk rate under control, but until he does, Joaquin Benoit (RHP, DET) is the only experienced right-hander in the bullpen behind Valverde.
Jamey Carroll (2B/3B/SS, MIN) has seen increased playing time and has been leading off at the expense of Brian Dozier (2B, MIN) who is hitting .212. Carroll, at 39 years of age, is certainly not a long-term solution for the Twins. He profiles best as a utility infielder picking up periodic starts at all infield positions except 1B. While he plays, expect a BA between .245 and .265 with no power, but he could pick up some steals as he has maintained his above league average speed.
Darin Mastroianni (OF, MIN) will be out until after the All-Star break which means Oswaldo Arcia (OF, MIN) will continue to get regular playing time. Arcia has taken time from Chris Parmelee (1B/OF, MIN) when he plays the outfield and from Ryan Doumit (C/DH, MIN) when he is the DH. Arcia has held his own thus far (.261/.327/.435), but has just turned 22 and only had 33 minor league ABs at Triple-A before being called up. The Twins have high hopes for Arcia in the future, but they recognize he may need more seasoning in the minors before he becomes a fixture in the Minnesota outfield.
For more information about the terms used in this article, see our Glossary Primer.
Shopping Cart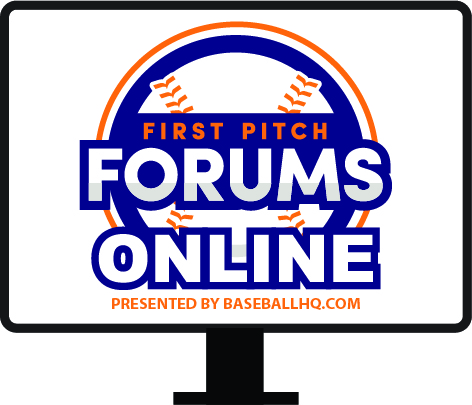 Our virtual First Pitch Forum returns!
Three online-only events: March 5, 11, 17
Join us live, or watch when you want
Just $19!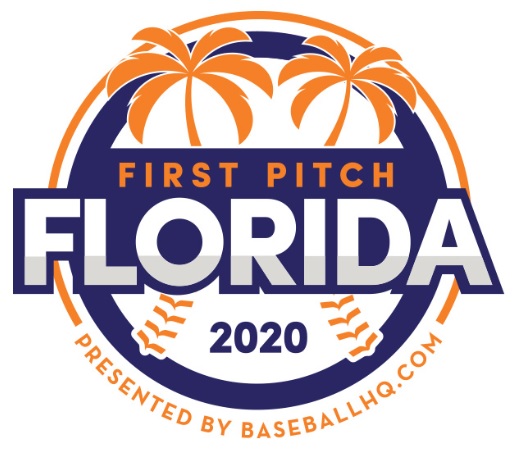 Inaugural Event!
February 28-March 1, 2020
St. Petersburg, FL
A few seats still left!