DIVISIONAL OUTLOOK: AL Central—Cleveland's bullpen
By Robert Berger
March 6th, 2013 12:03am
Chris Perez's (RHP, CLE) sore right shoulder will put him out of action for three to four weeks. If he's not ready by Opening Day, Vinnie Pestano (RHP, CLE) will close for Cleveland. Pestano has a strong skill set, including BPVs of 128, 142, and 112 the last three years. His career Dom is 11.0. Even if he didn't have a chance to close, he would be a valuable middle reliever; Perez's injury situation only adds to his appeal.
If Pestano steps into the closer role, veteran Joe Smith (RHP, CLE) would likely assume eighth inning duties. Smith's key to success has been a GB% in the high 50s which has led to very few HRs. Matt Albers (RHP, CLE) is almost certain to also win a bullpen spot. He's out of minor league options and pitched for manager Terry Francona in Boston in 2011. He can also get left-handed hitters out (they batted .207 against him in 2012) as well as right-handed hitters.
If Perez's injury turns out to be more serious than expected, veteran non-roster invitees Matt Capps (RHP, CLE) and Rich Hill (LHP, CLE) chances improve to make the Opening Day roster. Though Capps has significant closer experience, do not expect him to be in the saves mix; he pitched himself out of the job each of the last two seasons. Other candidates to round out the bullpen include Cody Allen (RHP, CLE), Frank Herrmann (RHP, CLE), Bryan Shaw (RHP, CLE), Scott Barnes (LHP, CLE), Nick Hagadone (LHP, CLE), and David Huff (LHP, CLE). Outside of Perez, Pestano, Smith, and Albers, Francona is insisting the competition for the remaining bullpen spots is wide open and final decisions will probably not be made until the last week of spring training.
Update: Mr. February, Ryan Raburn (2B/OF, CLE), has continued his hot hitting. He has appeared in games at 2B, 3B, and LF as he tries to secure a roster spot.
Salvador Perez (C, KC) is one of the more exciting young catchers in the game today. He hit .331 in 148 ABs in 2011, and .301 with 11 HRs in 289 ABs last year after returning from an knee injury in June. He will be the starter all year and should accumulate over 450 ABs. The Baseball Forecaster notes his 25-HR upside.
There are three candidates in camp competing to backup Perez. George Kottaras (C, KC) has shown power throughout his career with PXs consistently above 120 (although in small sample sizes) and his xBAs over the last three years suggest that he could support a .250+ BA. He bats left-handed, which may also give him an edge over Brett Hayes (C, KC) who has less major league experience and whose xBAs point to a BA closer to .200. The third candidate to backup Perez, Adam Moore (C, KC), is a long shot without MLB experience and currently on a minor league contract. The backup situation will likely sort itself out over the next two weeks as Perez leaves to play in the WBC, leaving plenty of playing time for the three backup candidates.
Two young players have particularly impressed in Tigers camp this spring. Top prospect Nick Castellanos (OF, DET) has hit well (.400 BA so far), but just turned 21 this week. His strength is his bat--he was the Futures Game MVP last year and BHQ projects him as a .300 hitter with 25-30 HRs at his peak when he makes the majors. He needs to work on his defense and the team wants him to play every day, so he's is ticketed to begin the year at Triple-A. However, Castellanos could be a September call-up and should definitely be on keeper league radars.
The other young player making noise in Tigers camp is Jeff Kobernus (2B, DET). Kobernus is a Rule 5 pick from Washington, and is getting every chance to prove himself. He has the most ABs on the roster so far this spring. He's batting .280 with two triples. Kobernus offers position flexibility as well as speed. This spring he has played games in left field, center field, second base, and DH. As a right-handed hitter he would provide a traditional platoon with the left-handed Andy Dirks (OF, DET) in left field. The other two possibilities are also both left-handed: Quintin Berry (OF, DET) and Brennan Boesch (OF, DET). Kobernus can run, as evidenced by the 95 bases he has stolen the last two years in the minors.
Brent Morel (3B, CHW), who started at 3B for the White Sox in 2011 but lost the job last year while dealing with a back injury, is attempting to make the club as a utility infielder. Morel's stated goal is to break camp as the starting 3B, but Jeff Keppinger (1B/2B/3B, CHW) seems to have that position locked up. Keppinger's top skill is his ability to make contact. He has averaged 93% ct% throughout his major league career. This impressive ct% provides strong support to his batting average which projects to be close to .300. This spring Morel has played at 1B, SS, and 3B. Even if Morel makes the club, his full season stats from 2011, .283 BA with 10 HRs and 41 RBIs don't offer much appeal, especially as a corner infielder.
Morel must prove he can play SS where his only professional experience is 17 games at Triple-A in 2010. His primary competition for the utility spot is Angel Sanchez, a Rule 5 pick from the Angels. Sanchez owns .255/.304/.308 line in 184 career major league games and has played 2B, 3B, and SS at the major league level. He played last year at the Astros AAA affiliate posting a .320 BA with a .390 OBP.
Two pitchers are making strong bids for a rotation spot behind Liam Hendriks (RHP, MIN), Vance Worley (RHP, MIN) and Kevin Correia (RHP, MIN). Mike Pelfrey (RHP, MIN) has had a couple of strong outings and appears to be ahead of schedule in his return from Tommy John surgery. Even if he secures a rotation spot fantasy owners should be aware that his best full season Dom was 5.2 and he has never had a Cmd better than 1.7.
The second pitcher having a strong spring is Cole DeVries (RHP, MIN) who 5-5 with a 4.11 ERA as a rookie last year. Unfortunately, with a FB% of 45 and a Dom of 6.0 there doesn't appear to be a lot of upside. One of the determining factors as to whether Pelfrey or DeVries will win a spot is the health of Scott Diamond (LHP, MIN), who has yet to appear in a spring training game as he recovers from the removal of a bone chip in his left elbow in December. If Diamond is ready to go by the beginning of the season he is virtually certain to hold down a rotation spot on the strength of his 12-9 record with a 3.54 ERA in 2012.
For definitions and benchmarks of BaseballHQ.com's most-used terms, see our Glossary Primer.
For more information about the terms used in this article, see our Glossary Primer.
Shopping Cart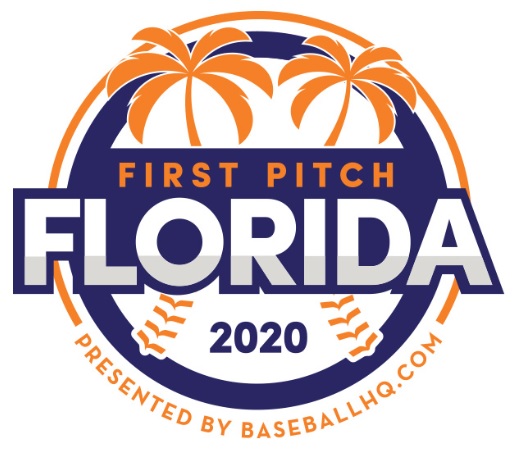 Inaugural Event!
February 28-March 1, 2020
St. Petersburg, FL
A few seats still left!