CALL-UPS: September 25-October 1, 2018
By BaseballHQ Minors Team
September 27th, 2018 12:01am
Jon Berti (UT, TOR)
Contributing writers: Chris Blessing, Rob Gordon, Nick Richards, Matthew St-Germain, and Andy Smith.
September 30, 2018
No call-ups.
September 29, 2018
No call-ups.
September 28, 2018
No call-ups.
September 27, 2018
Jon Berti (Util, TOR)
The Blue Jays have selected the contract of 28-year-old Jon Berti from Double-A New Hampshire, replacing Brandon Drury, who was placed on the 60-day DL, on the 40-man roster. Berti is an 8-year minor league veteran. Drafted in the 8th round of the 2011 draft, Berti has spent all but 25 games in the Blue Jays organization. The Jays traded the RHH to the Indians earlier this season before reacquiring him in June and assigning him to Double-A. Known more for his defensive versatility and foot speed, Berti had the best offensive run of his career upon returning to the Jays organization this season. He posted career highs in OPS and HR while also swiping 21 bases in 30 attempts. Nicknamed Johnny Hustle, Berti has 369 Double-A hits, 109 SBs and 23 3B with a .274/.350/.390 slash. By comparison, he has only spent 138 games in Triple-A, slashing .212/.290/.303. Likely to not have much fantasy value now or into the future, Berti's promotion is a nice story in a rather dismal season for the Blue Jays.
2018 STATS: Buffalo (AAA) – 8 AB, .250/.250/.250, 0 2B, 0 HR, 0 .00 Eye, 1 SB
Columbus (AAA) – 60 AB, .217/.333/.233, 1 2B, 0 HR, 0 .69 Eye, 8 SB
New Hampshire (AA) – 277 AB, .314/.399/.498, 13 2B, 8 HR, 0.63 Eye, 21 SB
CURRENT ROLE: Utility Player
POTENTIAL: Utility Player
RATING: 5B
September 26, 2018
No call-ups.
September 25, 2018
John Means (LHP, BAL)
25-year-old John Means just got called up to Baltimore to spend the final week of the season with the big league club in need of pitching depth. He might even get a start. The 6'3", 230-pound lefty started the year at Double-A for the third season in row, but the gains he showed in 2017 remained in place and he spent most of the year in Triple-A Norfolk. In both leagues he showed credible results as a starter: his control was excellent, his Dom was decent, and he put up normal WHIPs. If he has a problem, it's being too close around the plate at times when he can get hit hard (career .275 oppBA). But he's tall, he's a lefty, and his low-90s fastball gets thrown on a downward plane. He also has a curve with nice arm action, and his change-up can flash average at times. He gets ground balls, and he doesn't walk people, so a decent fastball/curve combo with the occasional change-up to keep the batters honest, can be all a lefty needs to succeed in the big leagues at the end of a rotation. He's on the 40-man roster now, and he would have had to be put there in the offseason anyway to keep him out the Rule 5 draft. So might as well see what he can do in the final week and give him a taste of big league life. He might be competing for a starting job next spring if he does well. Means' career minor league line: 622.2 IP, 3.83 ERA, 2.0 Ctl, 7.1 Dom, 3.5 Cmd, 52 HR, .275 oppBA, 1.323 WHIP.
2018 STATS: Norfolk (AAA) – 20g, 19gs, 6-5, 3.48 ERA, 111.1 IP, 1.5 Ctl, 7.2 Dom, 4.7 Cmd, 9 HR, .277 oppBA, 1.275 WHIP
CURRENT ROLE: Possible starter
POTENTIAL: #4 starter
RATING: 7D
PLAYER POTENTIAL RATING
Scale of (1-10) representing a player's upside potential
10 - Hall of Fame-type player
9 - Elite player
8 - Solid regular
7 - Average regular
6 - Platoon player
5 - Major League reserve player
4 - Top minor league player
3 - Average minor league player
2 - Minor league reserve player
1 - Minor league roster filler
PROBABILITY RATING
Scale of (A-E) representing the player's realistic chances of achieving their potential
A - 90% probability of reaching potential
B - 70% probability of reaching potential
C - 50% probability of reaching potential
D - 30% probability of reaching potential
E - 10% probability of reaching potential

For more information about the terms used in this article, see our Glossary Primer.
Shopping Cart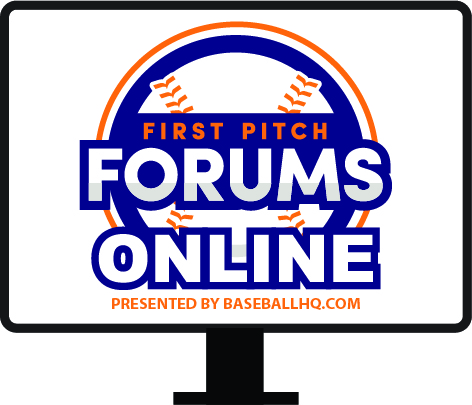 Our virtual First Pitch Forum returns!
Three online-only events: March 5, 11, 17
Join us live, or watch when you want
Just $19!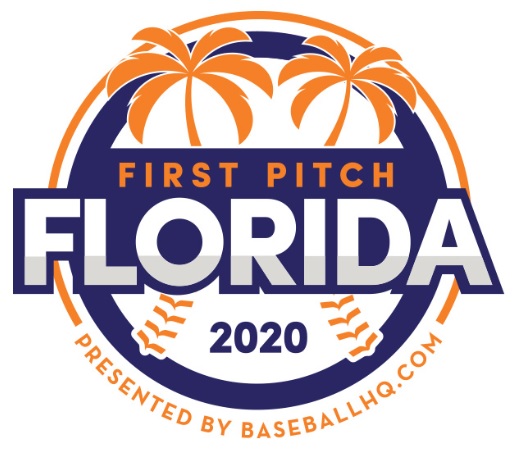 Inaugural Event!
February 28-March 1, 2020
St. Petersburg, FL
A few seats still left!