CALL-UPS: May 7-May 13, 2019
By BaseballHQ Minors Team
May 13th, 2019 1:01am
Corbin Martin (RHP, HOU)
The players covered in this column are only those who have not exceeded 50 IP / 130 AB in their MLB career, or exceeded 45 non-September days on the MLB roster, and who have not already been written up earlier in 2019. Find previous Call-up profiles on News tab of the player's PlayerLink page.
Contributing writers: Chris Blessing, Rob Gordon, Nick Richards, Matthew St-Germain, and Andy Smith.
May 13, 2019
Corbin Martin (RHP, HOU)
Drafted only in 2017 in the second round, the 23-year-old Martin has been a fast mover with near front-line stuff. At 6'2" and 200 pounds, the former Aggie operates with three pitches in his fastball, curve and slider that flash plus and feature high spin rates, alongside strides made with his changeup, which now sits more consistently average. Martin would get in 32.2 IP post draft, and then open 2018 in high Single-A, not giving up a run in 19 IP and striking out 26 before a quick promotion to Double-A Corpus Christi where he similarly pitched well. The strikeouts dropped a bit but Martin featured a solid groundball tilt and his four-pitch mix made him difficult to hit, with a .221 oppBA in Double-A, alongside both mid-season and post-season All-Star selections. Martin opened 2019 at Triple-A Round Rock and has been even better, posting 28 K and 11 BB, with a 1.48 ERA and .173 oppBA over 24.1 IP. We have Martin pegged with mid-rotation potential, but any bump in his changeup alongside more consistency in either his fastball or breaking balls would move the profile forward. With Colin McHugh (RHP, HOU) relegated to the bullpen, Martin has every opportunity to run with this chance and should carve out at least a No. 3 starter future in the bigs.
2019 STATS: Round Rock (AAA) — 5 g, 1-1, 1.48 ERA, 24.1 IP, 4.1 Ctl, 10.4 Dom, 2.5 Cmd, 1 HR, .173 oppBA, 1.03 WHIP
OTHER COVERAGE: No. 6 on Houston's Organizational Report
CURRENT ROLE: Starting pitcher
POTENTIAL: #3 starter
RATING: 8C
Cole Irvin (LHP, PHI)
Despite average stuff across the board, the first player from Philadelphia's 2016 draft class has made it to the majors. At 6'4" and 180 pounds, Irvin lost a year at Oregon recovering from Tommy John surgery and was plucked by Philadelphia in the fifth. He has stayed healthy since, averaging 156 IP in his first two professional seasons and garnering the 2018 International League Pitcher of the Year award while leading the league in ERA at 2.57. As to the arsenal, it's solidly average across four pitches—fastball, slider, curve and changeup—though the change is his best pitch and receives above-average grades from some evaluators. Irvin's ability to mix and match and keep hitters guessing, alongside above-average command, has certainly worked in professional ball, but there are some concerns as to how well it will work in the majors, as both his velocity and movement aren't considered of the kind that will fool major league hitters multiple times through a lineup. He's done well to keep the ball on the ground, but he'll have to keep that up in the bandbox that is Citizens Bank if he wants to stick in the rotation. The 25-year-old will be up so long as he performs and Vince Velazquez (RHP, PHI) remains on the shelf with a forearm strain. If Irvin can bump his fastball, he can stick as a backend starter, but more likely ends up a swingman/long reliever.
2019 STATS: Lehigh Valley (AAA) — 6 g, 2-0, 2.25 ERA, 36.0 IP, 2.0 Ctl, 5.8 Dom, 2.9 Cmd, 4 HR, .259 oppBA, 1.22 WHIP
CURRENT ROLE: Starting pitcher
POTENTIAL: #5 starter/Swingman
RATING: 7A
Parker Markel (RHP, SEA)
Markel was a Tampa Bay 39th-rounder in 2010 who was originally developed as a starter. At 6'4" and 220 pounds, he was envisioned as an innings eater with the potential for three above-average pitches, but his lack of athleticism and long limbs led to subpar Dom and elevated Ctl rates. Moved to the pen in 2014, he didn't fare much better, and was out of the Rays organization after the 2016 season, spending all of 2017 in Korea and back stateside in 2018, playing for the Sioux City Explorers in the independent American Association. There he began flashing a plus fastball that could lick triple digits, alongside a nasty curve that he could operate both in and below the zone. Further, Markel looked much more athletic and composed on the mound, with excellent arm speed and a more quiet delivery, no longer falling off the mound towards the first base side. There's still some control issues, as he tends to miss glove-side with both pitches and is more control than command, but in limited views, he's stayed around the zone, kept the ball on the ground, and presented a difficult at bat for hitters, with a .086 oppBA over two levels here in 2019. Markel's struck out an astounding 35 in 17.1 IP, for an 18.2 Dom over a small sample size this year, and offers solid strikeout ability in the majors. This is all very new for the now 28-year-old, so it remains to be seen if the changes he's made are long lasting or will work at the major league level, but he certainly presents high-leverage upside as of now, even if the likelihood is more limited. And with Seattle's bullpen woes, Markel may get an extended look and will likely be pushed into action sooner than later.
2019 STATS: Tacoma (AAA) — 8 g, 1-0, 0.93 ERA, 9.2 IP, 3 Sv, 4.7 Ctl, 15.8 Dom, 3.4 Cmd, 1 HR, .091 oppBA, 0.83 WHIP
Montgomery (AA) — 5 g, 2-0, 0.00 ERA, 7.2 IP, 1 Sv, 2.3 Ctl, 21.1 Dom, 9.0 Dom, 0 HR, .080 oppBA, 0.52 WHIP
CURRENT ROLE: Middle reliever
POTENTIAL: Setup reliever
RATING: 7D
May 12, 2019
Gregory Soto (LHP, DET)
Hailing from the Dominican Republic, the 24-year-old Soto is a stocky (6-1, 240) left-hander who prior to 2019 had never played above Single-A. Now, after three starts at Double-A Erie, he finds himself in the majors. If he can harness his control, then there's a lot to like from Soto. His FB sits in the 92-93 mph range, but can be dialed up to 96+ when necessary. He pairs his heater with an 11-to-5 CB that's a true asset when it's working—but more consistency is needed. His Dom spanning seven professional seasons is a very attractive 9.8. As an added bonus, he posted a solid 46% ground ball rate in 2018. The downside is the aforementioned control. Over 453 career IP his WHIP stands at 1.44. That comes with the subpar metrics of a 5.3 Ctl and 1.8 Cmd. The early results from Erie have been positive (with his control showing improvement), so perhaps this will be a year of growth for him. It's also likely that he will return to the minors for more seasoning, regardless of how his first start with the Tigers ends up.
2019 STATS: Erie (AA) - 3 g, 3 gs, 0-1, 2.03 ERA, 13.1 IP, 2.7 Ctl, 8.1 Dom, 3.0 Cmd, 2 HR, .204 oppBA
CURRENT ROLE: Likely spot starter
POTENTIAL: Middle reliever or #5 Starter
RATING: 7C
Austin Allen (C, SD)
Allen was a fourth-round pick in 2015 out of Florida Tech, and his bat has improved each year as he's moved up the organizational ladder. He knocked 22 HR in both 2017 (in Single-A) and 2018 (in Double-A), and his career slash line (over 1,634 AB) is .289/.351/.464—good looking numbers for a catcher. Oh, and he also hits left-handed—nice! Unfortunately, questions have begun to arise regarding whether or not he'll be able to stick behind the plate as his arm, glove work, and footwork all grade out below average. As such, he may eventually end up at first base. The Padres seem determined to try and let him improve his receiving skills, though, as all 25 of his games in the early part of 2019 have come at catcher. If he can overcome his previous defensive shortcomings—and also the current logjam at catcher that exists at PETCO—then he could be a valuable roto asset down the road.
2019 STATS: El Paso (AAA): 104 AB, .279/.358/.529, 8 2B, 0 3B, 6 HR, 0.48 Eye, 0 SB
CURRENT ROLE: Backup C/1B
POTENTIAL: Starting C/1B
RATING: 7D
Harold Ramirez (OF, MIA)
Short and stocky at 5-10 and 220 pounds, Ramirez hails from the country of Columbia. He played a good bit of CF through the 2016 season, but the last two campaigns have seen him relegated to the corner OF spots due to range limitations that have cropped up as his body has thickened. He possesses good bat-to-ball skills; for his career, he has hit .303/.358/.421. Power isn't a big part of his game, but he finds the gaps well and his above-average speed puts pressure on the opposition to get the ball back to the infield in a hurry. That same speed could point to double-digit steals should he ever earn a starting gig in the majors, but his technique needs improvement; he gets caught stealing roughly one out of every three attempts. His best asset is his contact rate, which is a pretty strong 83%. Given the lack of production the Marlins have been getting from their outfielders at the start of the 2019 season, the opportunity is there for Ramirez to earn some playing time. While his profile shows promise, though, he only has 110 AB above Double-A to his credit, so some initial struggles could await him.
2019 STATS: New Orleans (AAA): 110 AB, .355/.408/.591, 12 2B, 1 3B, 4 HR, 0.32 Eye, 1 SB
CURRENT ROLE: Backup OF
POTENTIAL: Starting OF
RATING: 7D
Eric Hanhold (RHP, NYM)
Hanhold, a former starter, has seen his FB velocity creep up into the mid-90s since moving to the pen during the 2017 season. He comes at hitters with a good downward plane thanks to his 6'5" height, and the aforementioned FB is paired with an effective SL. He has a career 4.78 ERA over 265.2 IP, which includes 31 starts during the early stages of his professional development. His career metrics: a 2.9 Ctl, 7.3 Dom, and 2.5 Cmd. If those numbers can be replicated in the majors, then he will be able to comfortably reside in middle relief. A higher-leverage job, though, doesn't look to be in the cards at this time for the 25-year-old.
2019 STATS: Syracuse (AAA) - 12 g, 0 gs, 2-1, 3.60 ERA, 15 IP, 5.4 Ctl, 7.2 Dom, 1.3 Cmd, 2 HR, .290 oppBA
CURRENT ROLE: Middle reliever
POTENTIAL: Middle reliever
RATING: 6D
May 11, 2019
Shed Long (2B, SEA)
Long has a fairly well-rounded offensive game, and the fact that he hits left-handed only increases his chances to become an eventual regular in the majors. His home run totals have been in the mid-teens in each of the past three seasons, and with maturity, he should be able to maintain that pace at the highest level. While he also possesses double-digit SB speed, he will need to refine his technique before challenging veteran catchers, as he has only been successful at a 70% clip thus far in his career. His slash line over 1,758 AB is .272/.353/.440 with a 0.47 Eye. Long was with the Reds before being part of a January, 2019 three-team shuffle with the Yankees. Depending on the severity of Dee Gordon's wrist injury, Long may have the opportunity to get an extended look in Seattle. He was the Reds' No. 5 prospect prior to being traded (linked below).
2019 STATS: Tacoma (AAA): 123 AB, .276/.350/.504, 5 2B, 4 3B, 5 HR, 0.45 Eye, 0 SB
OTHER COVERAGE: No. 5 on Cincinnati's organization report (pre-trade)
CURRENT ROLE: In the mix at 2B
POTENTIAL: Starting 2B
RATING: 8D
Anthony Bemboom (C, TAM)
Bemboom is 29 years old and set to make his major league debut. It has taken this long because his offensive skills are severely lacking. Over 1,562 AB, his slash line is an anemic .235/.309/.349. He has 32 career home runs (spanning seven-plus seasons) and an Eye of 0.50. However… he has caught a decent 34% of would-be basestealers, only gives up one passed ball for every 90 innings played, and perhaps to his best advantage, he hits left-handed. There have been plenty of solid defensive catchers who played into their late thirties, catching one out of every five (or even 10) games, simply thanks to hitting from the port side. That could eventually be Bemboom's future, and if so, then good for him. He will be of absolutely no fantasy value, though.
2019 STATS: Durham (AAA): 18 AB, .111/.158/.278, 0 2B, 0 3B, 1 HR, 0.33 Eye, 0 SB
Charlotte (A): 12 AB, .167/.231/.167, 0 2B, 0 3B, 0 HR, 0.17 Eye, 0 SB
CURRENT ROLE: Backup C
POTENTIAL: Backup C
RATING: 5C
Nick Ramirez (LHP, DET)
Ramirez is a converted first baseman who has been giving pitching a try the past few years. The left-hander worked almost primarily as a reliever in 2017 and 2018, but he has made five starts between Double and Triple-A to start to start the 2019 campaign. His results have been good enough to prompt a call-up, and the Tigers will throw him into the fire to see if his stuff will play up in the big leagues. In total, Ramirez has accumulated 171 IP in the minors. His 2.53 ERA and 1.19 WHIP are impressive, though his underlying metrics indicate that there's still work to be done: a 3.3 Ctl, 7.2 Dom, and 2.2 Cmd. Not terrible numbers by any means, but they are shy of the benchmarks for long-term success. His handedness works to his advantage, and he attempts to keep hitters off balance with a low-90s FB intermixed with a CU and CB. He's still learning the craft of pitching, so there's time to refine his skills. Still, he doesn't appear to have a major fantasy outlook at this time, unless he's able to establish himself as a legitimate candidate in a starting rotation. An impressive start to the 2019 season has caught the eye of the big league club, so the opening is there.
2019 STATS: Toledo (AAA) – 2 g, 2 gs, 0-1, 2.00 ERA, 9.0 IP, 3.0 Ctl, 10.0 Dom, 3.3 Cmd, 1 HR, .308 oppBA
Erie (AA) - 3 g, 3 gs, 1-0, 2.51 ERA, 14.1 ERA, 1.26 Ctl, 12.6 Dom, 10.0 Cmd, 1 HR, .212 oppBA
CURRENT ROLE: Middle reliever
POTENTIAL: #5 Starter
RATING: 7D
Jonathan Davis (OF, TOR)
The 26-year-old Davis was a 15th-round pick in 2013, and he made his major league debut in 2018, earning 25 AB. For his minor league career, he has hit .259/.359/.415 over 1,840 career AB. He boasts decent speed, having stolen 105 bases in 140 attempts, but his power is middling with only 44 career HR—which includes a season high of 14 in Single-A. Davis is able to adequately man all three OF positions, and if things break exactly right he could earn a starting role. However, considering his underlying metrics—and considering he is right-handed and without a plus offensive skill—his most likely future role may be as a platoon contributor.
2019 STATS: Buffalo (AAA): 49 AB, .306/.493/.633, 4 2B, 0 3B, 4 HR, 1.23 Eye, 4 SB
CURRENT ROLE: Backup OF
POTENTIAL: Platoon OF
RATING: 7D
May 10, 2019
Aramis Garcia (C, SF)
Buster Posey goes on the IL, and 26-year-old Aramis Garcia came up and was put immediately behind the plate and went 0-for-2 with a run scored. Garcia is expected to back up Stephen Vogt at least until Posey can return. The 6'2", 220-pound Garcia spent 19 games with the Giants last year where he put up a nice .286/.308/.492 batting line in 63 ABs. He's put up a much worse line so far in Triple-A this year. He has raw plus power to all fields, but his game power is more pull-oriented. He's hit 51 HRs in six seasons in the minors, so the power is there. The speed is non-existent, and his BA potential is only moderate. Defensively he is good enough behind the plate to stay with the position. He is a good enough receiver that he could be a starting catcher if the opportunity arises. Offensively he offers that power, but his on-base ability will be middling. The .308 he put up last year might be a best-case scenario. He's probably going back to Triple-A soon where he will try to improve his swing-and-miss approach. For now he can ably back up the position.
2019 STATS: Sacramento (AAA) — 83 AB, .205/.309/.434, 5 2B, 4 HR, 0.36 Eye, 0 SB
CURRENT ROLE: Backup C
POTENTIAL: Starting C
RATING: 7C
Nestor Cortes Jr. (LHP, NYY)
Needing bullpen reinforcements with a fresh arm, the Yankees called up 24-year-old Nestor Cortes Jr. to make his Yankees debut. It won't be a major league debut for the 5'11", 210-pound lefty starter, for he was a Rule 5 pick by the Orioles in 2018 where he appeared in four games and put up poor numbers before being returned to the Yankees. He's actually pitched quite well in Triple-A this year, though it's his third look at Scranton/Wilkes-Barre. Cortes throws low-to-mid 90s heat from a low 3/4 arm slot. He also has a curve and a changeup, but those aren't good enough pitches to project him as an effective starter in the majors. That deceptive fastball, however, is good enough to give him a shot a middle relief, and that's where he will be used for now.
2019 STATS: Scranton/Wilkes-Barre (AAA) – 6 g, 5 gs, 1-2, 4.54 ERA, 33.2 IP, 2.9 Ctl, 9.1 Dom, 3.1 Cmd, 3 HR, .226 oppBA, 1.158 WHIP
CURRENT ROLE: Middle reliever
POTENTIAL: Middle reliever
RATING: 6C
Montana DuRapau (RHP, PIT)
The Pirates designated Tyler Lyons, and in his place called up right-handed reliever Montana DuRapau. DuRapau is not a big guy, standing just 5'11" and weighing only 175 pounds. But he has three good pitches including a plus cutter that he throws in the mid-80s compared to his good low-90s fastball. He also has a good slider sitting in the low-80s. He uses his fastball to set up his cutter, and he commands that cutter well and uses it a lot. With a six-season career 2.3 Ctl and 9.5 Dom, it's clear that DuRapau has exceeded expectations and has found success in the pen. With three pitches at his disposal, he has a reasonable chance to make his mark as a setup reliever in time. He repeated Triple-A this year and improved over his line in 2018. The one thing to watch out for is he lives up in the zone, so home runs could be an issue. They might be one-run shots though, since his career WHIP is only 0.949. He has skill, he has confidence and he could be successful.
2019 STATS: Indianapolis (AAA) – 12 g, 0 gs, 1-1, 0.63 ERA, 14.1 IP, 3.1 Ctl, 11.3 Dom, 3.6 Cmd, 1 HR, .111 oppBA, 0.698 WHIP
CURRENT ROLE: Middle reliever
POTENTIAL: Setup reliever
RATING: 7C
Clay Holmes (RHP, PIT)
The Pirates really needed bullpen help, so they also called up 26-year-old Clay Holmes to provide some innings. Hopefully they will be better innings than the 26 he provided the team last year where he walked more batters than he struck out and had a WHIP beginning with the number 2. Standing 6'5" and weighing 225 pounds, Holmes moved into relief this year where he has again managed to walk more batters than he struck out and once again has a WHIP over 2.0 in Triple-A. Walking too many batters and inflating your WHIP is no way to go through life. Holmes is a ground ball specialist, with a career 1.52 GO/AO ratio. His fastball is plus with late diving life and mid-90s velocity. That gives him those ground balls, which if they get through could explain those WHIPs. He has a changeup and a cutter that are OK, and a decent low-80s curve, but he has had obvious trouble commanding his breaking balls, and that has led to trouble. He has to improve his command to have any success. He is at best a middle reliever.
2019 STATS: Indianapolis (AAA) – 10 g, 0 gs, 2-1, 6.32 ERA, 15.2 IP, 8.6 Ctl, 7.5 Dom, 0.9 Cmd, 1 HR, .279 oppBA, 2.043 WHIP
CURRENT ROLE: Middle reliever
POTENTIAL: Middle reliever
RATING: 6C
Ryan Carpenter (LHP, DET)
With Jordan Zimmerman on the IL, the Tigers called up 28-year-old Ryan Carpenter and immediately gave him the start. It wasn't that successful a start, allowing six runs in the first three innings, though he settled down later in the game. The 6'5", 230-pound lefty started five games for the Tigers last year, putting up decent numbers though giving up a lot of hits. Carpenter has the potential to stay in the rotation since he has four pitches. None of those pitches is truly plus, but he can usually put them where he wants around the strike zone. He throws a low-90s fastball, plus a curve, slider and changeup, mixing those pitches around to keep the batters off balance. He gave up two homes runs in his start this time, and that's a recurring issue for Carpenter. He gave up eight HRs in his five starts last year, and he sits high in the zone where he is susceptible to the long ball, giving up 19, 16 and 19 HRs from 2015-2017 in Double-A and Triple-A. He has potential to remain a starter, but it's a modest potential, back-of-the-rotation type of pitcher. A career Dom of 7.8 means he won't truly overwhelm batters with his stuff, but he has enough pitches to make it work as long as the command remains, and as long as he can keep the home runs from being a problem. Whether he sticks around for more starts probably depends on the health of Zimmerman.
2019 STATS: Toledo (AAA) – 6 g, 6 gs, 1-4, 4.09 ERA, 33.0 IP, 3.0 Ctl, 7.4 Dom, 2.5 Cmd, 4 HR, .228 oppBA, 1.182 WHIP
CURRENT ROLE: Long reliever
POTENTIAL: #5 starter
RATING: 6C
May 9, 2019
No call-ups today.
May 8, 2019
Williams Jerez (LHP, SF)
Originally drafted by the Red Sox, the 26-year-old Jerez had a brief stop in the Angels organization last year before being traded for Chris Stratton (RHP, LAA) this spring. At 6'4" and 205 pounds, the big lefty got 17 appearances in the bigs for the Halos and showed electric stuff alongside sub par control. Jerez has solid arm speed, allowing his fastball to reach 98 mph and sit 95, and it features natural sink that's tough to hit. There's an average slider in here that is faster than it is nasty, and he's developed an above-average splitter to help neutralize right handers and give him more than situational upside. His control is still fringe average, however, and he's getting hit far too hard to last long term in the majors as a late-inning guy. The control is at a more manageable 3.6 this year for Triple-A Sacramento, but he'll need to bump it to survive as a high-leverage reliever. Otherwise, his fastball would be enough to give him a career as a situational lefty.
2019 STATS: Sacramento (AAA) — 12 g, 1-1, 2.40 ERA, 15.0 IP, 1 Sv, 3.6 Ctl, 8.4 Dom, 2.3 Cmd, 2 HR, .183 oppBA, 1.13 WHIP
CURRENT ROLE: Middle reliever
POTENTIAL: Setup reliever
RATING: 7D
May 7, 2019
Charlie Tilson (OF, CHW)
With only three games left until he loses rookie eligibility, 26-year-old Charlie Tilson took Adam Engel's place on the White Sox roster. The 6'0", 180-pound lefty outfielder played 41 games for the White Sox last year, putting up a .264/.331/.292 line with no HR and two SB. He actually played a game for the Sox back in 2016, but then a stress fracture in his right ankle derailed his 2017. So far this year in Triple-A Charlotte he has put up a much better line there than he put up in 2018 (.244/.288/.289 in 270 AB). That's an encouraging sign for Tilson who is known more for speed than power. He likes to work the pitcher and get on base, and when he hits it's more line drives to all fields than home runs (20 in seven minor league seasons). Defensively he is suited more for the corners due to his arm. Now healthy, and putting up healthy numbers including three stolen bases, he could help the team coming off the bench. He will try to put up a batting line better than his 2018, though not as good as what he's done in Charlotte.
2019 STATS: Charlotte (AAA) — 99 AB, .333/.396/.475, 7 2B, 1 HR, 0.52 Eye, 3 SB
CURRENT ROLE: Bench OF
POTENTIAL: Bench OF
RATING: 7C
Edgar Garcia (RHP, PHI)
The Phillies have called up 22-year-old Edgar Garcia to make his major league debut out of their bullpen. The right-hander stands 6'1" and he weighs 180. He works with a fastball-slider combination. His FB is in the mid-90s range, and is average, though he has an athletic delivery. It's his slider that flashes plus and with which he can pile up the strikeouts. He has worked with a changeup in the past, but now that he is only relieving and not trying to become a starter, his FB/SL combo should work just fine. A career 11.6 Dom testifies to his stuff, as does his career .233 oppBA, showing that he is just hard to hit. Steadily climbing the minor league ladder, he has spent each year at a different level, and his Dom rate is climbing as he goes. His control could use a little more tightening, but the strikeouts should bail him out. If he puts up relief numbers anywhere close to what he's been doing in Triple-A, he could work his way into setup work. For now he will provide a depth arm, but it's a decent one.
2019 STATS: Lehigh Valley (AAA) – 13 g, 0 gs, 1-1, 1.65 ERA, 16.1 IP, 3.3 Ctl, 12.7 Dom, 3.8 Cmd, 1 HR, .111 oppBA, 0.735 WHIP
CURRENT ROLE: Middle reliever
POTENTIAL: Setup reliever
RATING: 7B
PLAYER POTENTIAL RATING
Scale of (1-10) representing a player's upside potential
10 - Hall of Fame-type player
9 - Elite player
8 - Solid regular
7 - Average regular
6 - Platoon player
5 - Major League reserve player
4 - Top minor league player
3 - Average minor league player
2 - Minor league reserve player
1 - Minor league roster filler

PROBABILITY RATING
Scale of (A-E) representing the player's realistic chances of achieving their potential
A - 90% probability of reaching potential
B - 70% probability of reaching potential
C - 50% probability of reaching potential
D - 30% probability of reaching potential
E - 10% probability of reaching potential
For more information about the terms used in this article, see our Glossary Primer.
Shopping Cart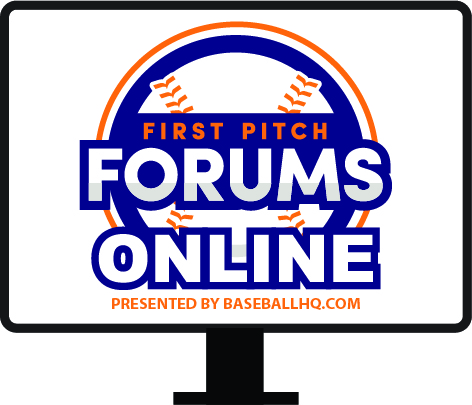 Our virtual First Pitch Forum returns!
Three online-only events: March 5, 11, 17
Join us live, or watch when you want
Just $19!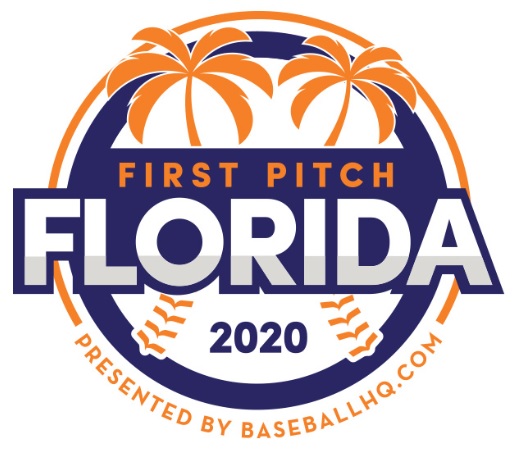 Inaugural Event!
February 28-March 1, 2020
St. Petersburg, FL
A few seats still left!