CALL-UPS: May 14-May 20, 2019
By BaseballHQ Minors Team
May 20th, 2019 1:01am
David McKay (RHP, SEA)
The players covered in this column are only those who have not exceeded 50 IP / 130 AB in their MLB career, or exceeded 45 non-September days on the MLB roster, and who have not already been written up earlier in 2019. Find previous Call-up profiles on News tab of the player's PlayerLink page.
Contributing writers: Chris Blessing, Rob Gordon, Nick Richards, Matthew St-Germain, and Andy Smith.
May 20, 2019
David McKay (RHP, SEA)
A 14th-rounder by Kansas City in 2016, Seattle would acquire McKay in early 2018 for cash alongside three other relief prospects. At 6'3" and 205 pounds, McKay has turned himself into somewhat of a legitimate relief piece with two nasty pitches. McKay's fastball works 93-94 and touches 96, and he gets good plane on the above-average pitch. His plus slider is his out pitch, operating around 80 mph and at times featuring two-plane break. The pitch gets him a high amount of strikeouts as it looks like his fastball coming out of his hand. The 24-year-old gets himself into some trouble as he frequently works outside of the zone with his breaking ball, and without a ton of movement on his fastball, this can lead to hitters waiting on the pitch. While he's featured very high Dom rates (14.3 this season and regularly 10+ since his move to the bullpen), he's also walked too many working too often outside the zone. There is some high-leverage upside in the tank here, but McKay will have to challenge hitters more with his slider in order to get there. He would seem to have the ability to do so more considering he's been difficult to hit, with a .199 oppBA last year for Double-A Arkansas and .218 oppBA for Triple-A Tacoma this season. There's likely more work to do here in the minors to get the Ctl rate down to a tolerable level, but Seattle's bullpen has been taxed and McKay may find himself on a shuttle between Seattle and Tacoma all year.
2019 STATS: Tacoma (AAA) — 14 g, 2-0, 5.91 ERA, 21.1 IP, 5.9 Ctl, 14.3 Dom, 2.4 Ctl, 2 HR, .218 oppBA, 1.45 WHIP
CURRENT ROLE: Middle reliever
POTENTIAL: Setup reliever
RATING: 7D
May 19, 2019
Tanner Rainey (RHP, WAS)
Rainey was Washington's compensation for sending Tanner Roark to the Reds in December of 2018. Rainey made eight relief appearances with Cincinnati last season to disastrous results: seven IP, 13 hits allowed, 12 walks, and a 24.43 ERA. Thankfully his minor league numbers have been a little better. Over 293.1 IP (beginning in 2015) he has compiled a 4.20 ERA, 5.3 Ctl, 11.4 Dom (his biggest asset), and a 2.1 Cmd. Rainey racks up the Ks thanks to a FB that can eclipse 100 mph. However, that same heater is often hard to control, which has resulted in the high career walk metrics you read about earlier. He started 35 games early in his pro tenure but from 2017 onward has been strictly a bullpen guy. That FB gives him some understandable upside, but without better control he'll have a hard time earning a manager's trust in high-leverage situations.
2019 STATS: Fresno (AAA) – 16 g, 0 gs, 2-2, 4.00 ERA, 2 SV, 18 IP, 6.0 Ctl, 16.0 Dom, 2.7 Cmd, 1 HR, .232 oppBA
CURRENT ROLE: Middle reliever
POTENTIAL: Setup reliever
RATING: 7C
May 18, 2019
Geoff Hartlieb (RHP, PIT)
The right-hander is a 29th round pick from the 2016 draft who will be making his major league debut when he first appears in a game. Tall at 6-6 and 210, he has a big FB that sits in the mid-90s and can reach 99 mph when everything is clicking. He mixes it with an average SL and a work-in-progress CU. He's been a bullpen arm for his entire professional career and has gained extensive experience in the ninth inning. His minor league metrics over 167.1 IP include a 3.01 ERA, 3.2 Ctl, 9.1 Dom, and 2.9 Cmd. 2019 has been his first taste of Triple-A, and now after 19 IP he'll get a chance in the majors. There's still some work to do on the command side (as is often the case with younger power pitchers), but the framework is there for him to contribute at this level. He will need for one of his secondary pitches to improve in order to succeed in higher leverage roles.
2019 STATS: Indianapolis (AAA) – 12 g, 0 gs, 1-0, 3.32 ERA, 1 SV, 19 IP, 5.2 Ctl, 10.9 Dom, 2.1 Cmd, 0 HR, .225 oppBA
CURRENT ROLE: Middle reliever
POTENTIAL: Setup reliever
RATING: 7C
Luis Arraez (2B, MIN)
Arraez is a 22-year-old Venezuelan who began his professional career in 2014. Though he has virtually no power or speed to speak of, the lefty-hitting sparkplug has done an excellent job of putting the bat on the ball at virtually every stop he's made in the minors. For his career his triple slash stands at .331/.385/.414 to go along with an admirable 0.91 Eye. He also has displayed a strong 95% contract rate, so when you factor in those offensive skills with the fact that he has logged extensive innings at 2B, 3B, and SS – as well as a handful at 1B and LF – then you have the makings of a very legitimate utility player. A role as a starter isn't completely out of the question, but the lack of power and speed may ultimately stand in his way regarding that possible outcome. In 1,376 career ABs he's accumulated only six HRs and 28 SBs (the latter of which have been virtually negated with being caught stealing 22 times). Still, in a 12-team AL-only league, he's a guy who (in another year or two) might be a dollar well spent.
2019 STATS: Rochester (AAA): 14 AB, .357/.400/.357, 0 2B, 0 3B, 0 HR, 0.50 Eye, 0 SB
Pensacola (AA): 146 AB, .342/.415/.397, 6 2B, 1 3B, 0 HR, 1.39 Eye, 3 SB
CURRENT ROLE: Utility player
POTENTIAL: Utility player
RATING: 6B
Kyle Garlick (OF, LAD)
A 27-year-old who was a 28th round pick in 2015 out of Cal Poly Pomona, Garlick will be making his major league debut when he gets into a game. He's impressed the Dodgers organization with some power at Oklahoma City during the initial stages of the 2019 season, swatting 10 HRs thus far. His career triple slash is a decent .283/.341/.519, but there are some warts to his profile, as well. These include a subpar 0.25 Eye and 70% contact rate. Speed is not a part of his game, and this year's power frequency is an outlier; consider that it's happening in the PCL, and also take into account his age. All the available info points to a possible fourth outfielder role in the future.
2019 STATS: Oklahoma City (AAA): 118 AB, .280/.375/.627, 9 2B, 1 3B, 10 HR, 0.43 Eye, 2 SB
CURRENT ROLE: 4th outfielder
POTENTIAL: 4th outfielder
RATING: 6C
Kyle McGowin (RHP, WAS)
The 27-year-old McGowin turned a bit of a developmental corner in 2018 (whch resulted in him getting 7.2 IP with the big league club), and the impressive results have continued this season. While his ERA appears a little inflated in the early going in 2019, his metrics at Triple-A all look good: a 2.6 Ctl, 10.8 Dom, and 4.2 Cmd. McGowin gets by on guile and know-how more than pure stuff. His FB only sits in the low 90s, and two offspeed offerings (a CU and a SL) are only average, as well. Still, McGowin stays around the plate and manages to keep hitters off balance. It remains unclear if his current role will be as a long reliever or a temporary rotation fill-in for the injured Anibal Sanchez. McGowin's career line over 657.1 IP includes a 4.49 ERA, 2.9 Ctl, 8.2 Dom, and 2.8 Cmd.
2019 STATS: Fresno (AAA) – 8 g, 8 gs, 4-2, 4.32 ERA, 41.2 IP, 2.6 Ctl, 10.8 Dom, 4.2 Cmd, 6 HR, .259 oppBA
CURRENT ROLE: Long reliever or possible spot starter
POTENTIAL: #5 starter
RATING: 6B
May 17, 2019
Brendan Rodgers (SS, COL)
The Colorado Rockies are calling up their top prospect, Brendan Rodgers, and the only question is where they want to play him. Although Trevor Story, their All-Star shortstop, is suffering from a bruised knee, it wasn't expected that he would go on the IL. Perhaps Daniel Murphy will return to the IL and Ryan McMahon could go to 1B and open up 2B for Rodgers. One way or the other, the team wants to get this bat into their lineup. One of the best prospects in the game, he's been playing like a top prospect in Albuquerque. He has solid or better tools everywhere: His power is plus, his bat is above average, he has speed and he can be useful defensively around the infield, though SS is his natural position. The 6'0", 180-pound Rodgers has had his share of injuries along the way, but he's healthy now and producing. He could stand to be a bit more selective at the plate, but he otherwise has good bat skills that have produced a career batting line of .296/.353/.505. At age 22, he's clearly a part of the team's future, and he looks ready to contribute now. The team just has to decide where to play him.
2019 STATS: Albuquerque (AAA) — 135 AB, .356/.421/.644, 10 2B, 9 HR, 0.56 Eye, 0 SB
OTHER COVERAGE: #14 on HQ100; #1 on the Rockies Organization Report; Eyes Have It report
CURRENT ROLE: Starting INF
POTENTIAL: Starting SS
RATING: 9C
Dawel Lugo (3B, DET)
24-year-old Dawel Lugo appeared in 27 games for the Tigers last September, where he put up uninspiring numbers. Welcome back, Dawel, who got called up again and immediately started at 3B where he hit a three-run HR in his first game back. The 6'0, 220-pound Lugo can cover 2B or 3B, having moved from one to the other as the team needed him. His defense is his best skill, though as today showed he has some power too. He needs to work on using his whole body in his swing to get to more power than he has shown thus far. He doesn't draw enough walks, so his OBP shows this lack. For speed, while he did steal 12 bases in 2018, that was double his previous high in 2015. Whatever his tools, he's here to play, as the team sent Jeimer Candelario to Triple-A and installed Lugo at 3B as the starter. A career .278/.308/.393 batting line over eight minor league seasons shows that he's more likely to play a good defense, do enough at the plate to survive, and as his first game showed produce enough pop to help the team. He has well over 600 ABs at Triple-A the last two years, so it's time to see if he can thrive in the majors.
2019 STATS: Toledo (AAA) — 126 AB, .341/.393/.468, 8 2B, 2 HR, 0.46 Eye, 3 SB
CURRENT ROLE: Starting 3B
POTENTIAL: Starting 3B
RATING: 7D
Sandy Baez (RHP, DET)
Struggling Rule 5 pick Reed Garrett was designated for assignment by the Tigers, and 25-year-old right-hander Sandy Baez was added to the bullpen. The 6'2", 245-pound middle reliever appeared in nine games for the Tigers last year, putting up decent numbers except for too many walks. It really hasn't improved much for Baez this year in his first taste of Triple-A: His Dom has climbed to 8.0, but his Ctl is an ugly 6.0 and batters have been hitting almost .300 against him, leading to a WHIP near 2.000. Baez converted from starting to relieving in 2018. He simply doesn't have a good third pitch, relying on his high-90s fastball and a low-80s slider. That slider could be a good pitch if he ever gets it consistently down. Until then he will have location issues and ugly walk rates. He's a work in progress, and he could still provide value in the bullpen. He'll just need to improve that control before we're likely to see that value.
2019 STATS: Toledo (AAA) – 15 g, 0 gs, 1-0, 8.00 ERA, 18.0 IP, 6.0 Ctl, 8.0 Dom, 1.3 Cmd, 1 HR, .299 oppBA, 1.944 WHIP
CURRENT ROLE: Middle reliever
POTENTIAL: Middle reliever
RATING: 7C
Jacob Nottingham (C, MIL)
The Brewers placed Manny Pina on the IL and called up Jacob Nottingham to take his place on the roster as the backup catcher. 24-year-old Nottingham appeared in three different parts of last season for the Brewers, though only amounting to nine games total. This year with the Triple-A farm team moving from Colorado Springs to San Antonio, Nottingham's batter line fell back, but much of that is simply the difference between the launching pad that is Colorado Springs and just about any place else. The 6'2", 230-pound catcher is actually putting up good numbers for a backstop, and he has familiarity with many of the Brewers' pitchers having caught them during spring training. Defensively he is merely adequate, and his lack of overall athleticism makes observers think he is eventually bound for 1B, where he has played for part of each season going back to 2015. He does have power, and he draw walks, but he also strikes out quite a bit, and that raw power thus doesn't always translate into game power. That said, he does have 55 home runs over his seven minor league seasons. He has also reached as high as nine SBs in a season, so he can steal a few bags as well. If he could cut down on the strikeouts, his on-base ability could shine, and he could be an asset at the plate. More of an asset as long as he maintains catcher eligibility.
2019 STATS: San Antonio (AAA) — 81 AB, .247/.351/.395, 6 2B, 2 HR, 0.34 Eye, 1 SB
CURRENT ROLE: Backup C
POTENTIAL: Starting 1B
RATING: 7D
May 16, 2019
Austin Riley (3B/OF, ATL)
With struggling CF Ender Inciarte being placed on the injured list, the Braves have called up top position prospect Austin Riley to fill his spot on the roster. A natural 3B, the Braves intend to use Riley in LF to take advantage of Riley's hot bat. In this scenario, current LF Ronald Acuna would move over to CF. Riley, a former Mississippi prep star, was a surprise pick for the Braves in the first round of the 2015 draft. Most teams had Riley as a future pitcher after he worked almost exclusively as a pitcher during the prospect showcase season leading up to the draft. The Braves scouting staff believed in Riley's ability to find barrel, develop power and take to coaching. He burst onto the scene and has been one of the Braves' top prospects since debuting in rookie ball. This year, Riley has been on fire. Since May 1, Riley has slashed .360/.458/1.020 with Triple-A Gwinnett. He has had three multi-HR games, totaling 10 HR in 13 games. A strong-bodied kid, Riley has always possessed raw plus power and it was slowly coming to fruition before this explosion. His knack for barrel has been some of the best in the minors, on par with Red Sox rookie Michael Chavis, who is tearing apart the AL. The Braves have worked Riley four games in the OF this month, which will be his primary position as Inciarte recovers from his back injury.
2019 STATS: Gwinnett (AAA) – 144 AB, .299/.377/.681, 10 2B, 15 HR, 0.58 Eye, 0 SB
OTHER COVERAGE: #35 on the HQ100; #3 on the Braves Organization Report
CURRENT ROLE: Starting LF
POTENTIAL: Starting 3B
RATING: 8B
Jared Walsh (1B/OF/LHP, LAA)
Move over Shohei Ohtani, there's another two-way player on the Angels' roster. The Angels have selected the contract of former 39th-round pick Jared Walsh from Triple-A Salt Lake to replace a slumping Justin Bour, who was optioned back to Salt Lake. The 25-year-old Walsh is mainly expected to fill a backup 1B, occasional RP role on a team lacking a LHP in the pen. Walsh, the hitter, has been on fire in the hitter-friendly PCL. After hitting 29 HRs split between three levels, the LHH Walsh has 22 XBH in 139 AB, accounting for more than half of his total hits. Since his days at the University of Georgia, Walsh has been lauded for his raw HR power. However, scouts have always maintained the holes and the length of his swing would prevent him from becoming anything more than an organizational player. Defying the odds after continued solid play, the holes in his swing still survive, which likely caps his upside tremendously. However, his ability to pitch may have carved himself out a future hybrid role, especially if his stuff matches his success thus far this season in Triple-A. He's a two-pitch pitcher working out of the pen. He has solid command of an average FB and has improved his CB enough to make it workable in limited instances.
2019 STATS: Salt Lake (AAA) – 139 AB, .302/.398/.604, 12 2B, 10 HR, 0.45 Eye, 0 SB
5 g, 0 gs, 1-0, 3.60 ERA, 5.0 IP, 3.6 Ctl, 7.2 Dom, 2.0 Cmd, 0 HR, .238 oppBA
CURRENT ROLE: Reserve 1B/RP
POTENTIAL: Reserve 1B/OF/RP
RATING: 6C
May 15, 2019
Keston Hiura (2B, MIL)
Plus hit, plus power players are a rarity in the majors, and that is the upside that Hiura offers. A stocky 5'11", 190 pounds, Hiura's bat is advanced and more than major league ready, having reached Double-A in his first full professional season. Not to be outdone that year, the 22-year-old was awarded the Arizona Fall League MVP. While aggressive at the plate, Hiura's preternatural, lightning-quick hands allow him to not just square up plus heat but drive it, giving him plus BA and OPS outcomes despite some noise in the stance. The rest of the profile is fringe-average, but serviceable enough that he should be able to stick at 2B long-term. He seems fully passed the elbow injury he suffered at UC Irvine and offers exceptional floor as his makeup and love for the game is also off-the-charts. Hiura may be streaky due to his aggressiveness, but you'll be hard pressed to find a harder worker and student of the game. Defensively, he won't wow at the keystone, but the bat is so good that there should be multiple All-Star appearances in his future as a middle-of-the-order threat from a premium position. Travis Shaw's (3B, MIL) struggles are Hiura's gain, and there's a real chance here he runs away with the job. This is the kind of profile that leaves multiple options sitting on the table. Buy the Ticket, Take the Ride.
2018 STATS: San Antonio (AAA) — 129 AB, .333/.408/.698, 12 2B, 1 3B, 11 HR, 0.38 Eye, 4 SB
OTHER COVERAGE: No. 18 on 2019 HQ100, No. 1 on Milwaukee's 2019 Organizational Report, The Eyes Have It 2018 Scouting Report, 2017 MLB Draft Preview Scouting Report
CURRENT ROLE: In line for starts at 2B
POTENTIAL: Starting 2B
RATING: 9C
Shaun Anderson (RHP, SF)
Part of the return for Eduardo Nunez (2B, BOS) alongside Gregory Santos (RHP, SF), the big righty reaches the majors and offers interesting upside. Despite a 6'4", 225-pound frame, Anderson is more a pitchability than hard-cheese guy, with a bevy of average-to-above-average pitches enhanced by above-average command. The slider is the best offering in here and his out pitch, but this is the kind of profile that tends to have trouble a third time through a lineup. In his favor are that he does well keeping the ball on the ground, with mid-to-high 40% groundball rates up the ladder, culminating in a 52.6% rate over a small sample size this year. He's also bumped the Dom rate to 9.5 for Triple-A Sacramento. His 4.11 ERA in the PCL looks almost sterling considering the new ball in the league, so if the 24-year-old Anderson has bumped a secondary, there's some slightly mid-rotation upside here. Should the starting experiment fail, there's some high-leverage in here as a guy who could give you multiple innings, but San Francisco seems poised to keep Anderson in the rotation and he could surprise. Keep tabs on how deep he pitches in games to gauge his future value.
2019 STATS: Sacramento (AAA) — 7 g, 2-1, 4.11 ERA, 35.0 IP, 2.8 Ctl, 9.5 Dom, 3.4 Cmd, 3 HR, .252 oppBA, 1.29 WHIP
OTHER COVERAGE:No. 6 on San Francisco's 2019 Organizational Report
CURRENT ROLE: Starting pitcher
POTENTIAL: #4 starter
RATING: 7B
May 14, 2019
Nicky Lopez (2B, KC)
Royals fans, meet your new second baseman: 24-year-old Nicky Lopez is coming up and should be part of the team's future, and the fans should love him. There are other prospects more highly thought of, but none of them was putting up the kind of batting line that the 5'11", 175-pound Lopez did in Triple-A Omaha. When you see a 4.00 Batting Eye, you need to stop and pay respect. Lopez is not a big prospect, more of a lean athletic type who plays with great baseball instincts and gets the most out of his tools. Those tools include a plus ability to get his bat on the ball and produce good BA numbers, and his speed which can easily lead to 20+ SBs. His power is what is lacking, being more of a line drive to all fields type than a slugger, and a pull-oriented power producer. He does have some power, of course, so a 10-20 type of season is possible. Defensively he can handle SS or 2B, and should be just fine handling the keystone. For OBP leagues, this is a guy who can produce with the bat. For his minor league career he has a 1.20 Eye, so he knows how to draw walks and get on base (career .378 OBP). Then he can use his speed to produce good things. He might struggle at first, for when he first reached Double-A in 2017 he put up a .259/.312/.293 line, and then the next year at that same level he batted .331/.397/.416. The same thing happened in Triple-A: Last year he hit .278/.364/.417 in Omaha, and you see below what he did there this year. So even if he struggles in the majors in 2019, bet on his skills and baseball smarts to put up a much improved 2020. For a non-Top 100 prospect, he's a good one.
2019 STATS: Omaha (MLB) — 116 AB, .353/.457/.500, 6 2B, 3 HR, 4.00 Eye, 9 SB
OTHER COVERAGE: #4 on the Royals Organization Report; recent WATCHLIST report
CURRENT ROLE: Starting 2B
POTENTIAL: Starting 2B
RATING: 8B
Oscar Mercado (OF, CLE)
With Tyler Naquin going on the IL, the Indians called up 24-year-old outfielder Oscar Mercado. Standing 6'2" and weighing just under 200 pounds, Mercado is a former infielder with the Cardinals. Known more for speed than power, his bat seems to be coming into form now that he is outfielder. In his first taste of International League at Triple-A Columbus in 2018, he only put up a .252/.342/.320 batting line. As you see below, he nicely improved all those numbers upon his repeat this year. He has a flat, line-drive batting stroke that leads to good OBP numbers, and may make him a good leadoff hitter at peak. Wherever he bats now, he could put up 30+ SBs if he gets full-time play. The power will only produce a handful of HRs, however, and his BA might be modest. Defensively he can play anywhere they need him, but he is excelling in center and would be an asset there. Mercado now has the equivalent of a full season in Triple-A, so if he has the opportunity, he could stick.
2019 STATS: Columbus (MLB) — 119 AB, .294/.396/.496, 10 2B, 4 HR, 0.50 Eye, 14 SB
OTHER COVERAGE: #7 on the Indians Organization Report; recent WATCHLIST report
CURRENT ROLE: Starting OF
POTENTIAL: Starting CF
RATING: 8C
Chance Adams (RHP, NYY)
Replacing Jonathan Loaisiga on the roster, but likely serving as middle relief instead of a starter, 24-year-old Chance Adams returns to the Yankees. The 6'1", 225-pound right-hander made one start for the Yankees in 2018. So far this year in Scranton/Wilkes-Barre he has struck out 37 of the 137 batters he's faced, but walked 15 of them. That's been the issue for Adams: He can strike guys out, but his control needs refinement. He throws four pitches, none of them really plus, though his FB, SL and CB are all good offerings. His changeup is too flat to be effective. His fastball is a low-to-mid 90s four-seamer. He throws from a three-quarter delivery, and he works at repeating his motion. His curve is a nice 11-to-5 pitch, and is his best secondary offering. His slider is good too, but not effective enough to miss many bats with it. A starter in the minors, he needs one of his pitches to become plus to really have a chance at starting long-term in the majors. His pitches could work well in relief though, and he could one day become a setup reliever. For now he will give the team innings and then likely go back to Triple-A until needed again.
2019 STATS: Scranton/Wilkes-Barre (AAA) – 6 g, 6 gs, 2-1, 4.80 ERA, 30 IP, 4.5 Ctl, 11.1 Dom, 2.5 Cmd, 4 HR, .220 oppBA, 1.367 WHIP
CURRENT ROLE: Middle reliever
POTENTIAL: Setup reliever
RATING: 7C
PLAYER POTENTIAL RATING
Scale of (1-10) representing a player's upside potential
10 - Hall of Fame-type player
9 - Elite player
8 - Solid regular
7 - Average regular
6 - Platoon player
5 - Major League reserve player
4 - Top minor league player
3 - Average minor league player
2 - Minor league reserve player
1 - Minor league roster filler

PROBABILITY RATING
Scale of (A-E) representing the player's realistic chances of achieving their potential
A - 90% probability of reaching potential
B - 70% probability of reaching potential
C - 50% probability of reaching potential
D - 30% probability of reaching potential
E - 10% probability of reaching potential
For more information about the terms used in this article, see our Glossary Primer.
Shopping Cart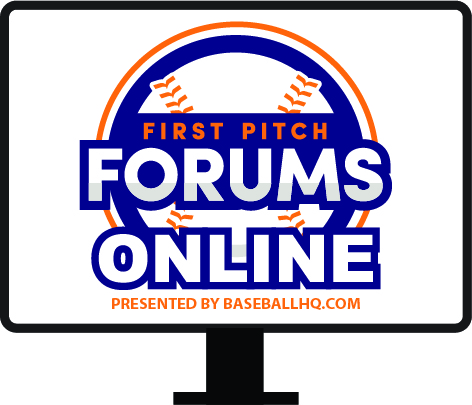 Our virtual First Pitch Forum returns!
Three online-only events: March 5, 11, 17
Join us live, or watch when you want
Just $19!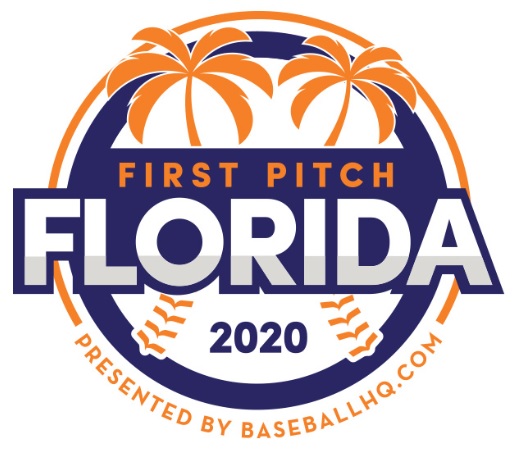 Inaugural Event!
February 28-March 1, 2020
St. Petersburg, FL
A few seats still left!