CALL-UPS: August 29-September 4, 2023
By BaseballHQ Minors Team
September 3rd, 2023 1:01am
Connor Phillips (RHP, CIN)
The players covered in this column are only those who still have rookie status as determined by MLB, and who have not already been written up earlier in 2023. Find previous Call-up profiles on the News tab of the player's PlayerLink page.
Contributing writers: Jeremy Deloney, Nick Richards, Matthew St-Germain, Doug Otto and Shelly Verougstraete
September 4, 2023
No call-ups today.
September 3, 2023
Connor Phillips (RHP, CIN)
The Reds have been hit hard by the re-emergence of COVID-19 and have summoned the 22-year-old as a substitute player, as allowed by league rules. He's not on the 40-man roster and likely will return to the minors once other pitchers regain their health. Phillips was a 2nd round pick of the Mariners in 2020 and was later traded to Cincinnati in March 2022. He began this season in Double-A where he posted a filthy strikeout rate before a promotion to Triple-A in late June. Though his strikeout rate has dropped considerably and the walk rate has risen, he's posted a similar oppBA. Phillips has outstanding stuff when he can throw strikes. Limited control and command have hampered him as a pro and could hinder him from reaching his full potential. Phillips has incredible arm strength, arguably some of the best in the minors. With a 94-97 mph fastball that reaches 99 mph, he can wipe out hitters with velocity or nasty riding action. Because his arm action is so quick, the fastball can look even quicker to hitters. His other pitches consist of a hard slider, average curveball and sub-par change-up. Though he's done relatively well against left-handed hitters in 2023, he'll need to polish his offspeed pitch to have success in Triple-A or the majors. His current stay in the majors might be short, but the long-term upside is high and he could challenge for a rotation spot in 2024 spring training. For his career, Phillips has a 4.03 ERA, 5.2 BB/9 and 12.9 K/9.
STATS: Phillips Baseball-Reference page
CURRENT ROLE: Long reliever / Spot starter
POTENTIAL ROLE: #3 starter
RATING: 8D
Carson Spiers (RHP, CIN)
The Reds promoted the 25-year-old from Double-A to provide a fresh arm to a beleaguered pitching staff hit by COVID-19. Spiers was signed as a non-drafted free agent in 2020 out of Clemson and is in his second year in Double-A. He spent most of his college days as a reliever and was converted to a starter as a pro. However, this season, the Reds felt it best to move him back to the bullpen. Perhaps he might be better off in shorter outings. Spiers has missed significantly more bats in 2023 and he's throwing with consistent, hard velocity. His fastball now sits in the 92-96 mph range and has natural deception thanks to his arm slot and motion. The downside to his heater is that it can be relatively straight. The rest of his repertoire consists of a good slider, cutter and change-up. He's turned to his cutter more in shorter outings and it has been successful. Despite the spike in velocity and development of the cutter, Spiers has been victimized by the lack of control. His walk rate has risen and he's also given up his fair share of hard hit balls. When he has to pitch from behind in the count, a flat fastball looks awfully tasty to hitters. For his career, Spiers has a 4.27 ERA, 3.4 BB/9 and 9.7 K/9.
STATS: Spiers Baseball-Reference page
CURRENT ROLE: Spot starter
POTENTIAL ROLE: Swingman
RATING: 6C
September 2, 2023
Kyren Paris (SS, LAA)
Paris was the youngest player in the 2019 draft class as he turned 17-year-old just before draft day. The now 21-year-old gets the call to the major leagues after the Angels rocked the baseball world when they posted and lost seven players to waivers right before September 1. Paris is known more for his glove than his bat. He moves side to side with ease with an above average arm that will surely stick at the position. Paris has struggled to make contract his entire professional career, and had a 15.7% swinging strikeout rate at Double-A Rocket City before receiving the call to the big leagues. The Angels have mostly avoided promoting their prospects Triple-A Salt Lake, so it isn't surprising to see Paris get the call with how many positions on the active roster the Angels needed to replace. He has played the entire season at Double-A, posting a .255/.393/.417 slash line to go along with 14 homers and 44 stolen bases. Zach Neto appears to be the shortstop of the future for Los Angeles but Paris could play a few seasons as a defensive replacement when needed.
STATS: Paris Baseball-Reference page
CURRENT ROLE: Reserve IF
POTENTIAL: Starting IF
RATING: 6C
Andre Lipcius (3B, DET)
Andre Lipcius was drafted in the third round of the 2019 draft out of the University of Tennessee after hitting 17 homers in his final year with the Vols. His power hasn't progressed as much as scouts expected when he was draft-eligible, and those 17 homers remain the high water mark in a season. The 25-year-old played shortstop in college but moved to third base in his final year as he didn't have the defensive chops to stick at short. He is an adequate fielder, nothing flashy but also won't post highlight reels either. He has a good eye for the strike zone and knows how to take a walk, posting double-digit walk rates throughout his professional career. Lipcius hit .272/.363/.419 with 11 homers and one stolen base across 419 plate appearances this season and should be a great bench option for the Tigers for the remainder of the season.
STATS: Lipcius Baseball-Reference page
CURRENT ROLE: Reserve 3B
POTENTIAL: Reserve 3B
RATING: 6C
September 1, 2023
Jasson Domínguez (OF, NYY)
Jasson Domínguez, AKA The Martian, will be making first contact in New York, following his late season call-up to the big leagues. Domínguez is just 20 years old, making him one of the youngest players in the major leagues. It's been a fairly quick rise through the minors for Domínguez, who signed as an international free agent in 2019 to a considerable amount of hype. Domínguez hasn't quite lived up to the frankly unfair HOF expectations that were placed on him as a teenager, which has made his status as merely a top-40 prospect rather than the best prospect of all time feel underwhelming. Domínguez has had his ups and downs as a pro, though he's never been bad for any extended period of time. He's spent the bulk of his 2023 season at Double-A, slashing .254/.367/.414 with 15 HR and 37 SB in 109 games. Domínguez's consistently high walk rates (14.6% this season) reflect his selective eye at the plate, as he rarely chases pitches outside the zone (8.4% chase%). However, his 72.9% contact% limits his batting average upside. While Domínguez has proven his speed on the basepaths, though his power hasn't yet consistently materialized in-game. His early Statcast data is promising though, including a 109 mph max exit velocity and 92.5 mph average exit velocity through 20 batted balls in Triple-A. He has the raw tools to be a jack-of-all-trades type of player, though it may take some time for him to reach his full potential at the highest level.
STATS: Domínguez Baseball-Reference page
OTHER COVERAGE: No. 2 on NYY Org Report
CURRENT ROLE: Reserve OF
POTENTIAL: Starting OF
RATING: 9D
---
In the hunt? BaseballHQ.com can help you snag the title. Unlock all of our insights like these for the rest of the season: Subscribe to BaseballHQ.com.
---
Ronny Mauricio (IF/OF, NYM)
The Mets have called up top prospect Ronny Mauricio to make his major league debut. The 22-year-old infielder is in the midst of his best professional season, slashing .292/.346/.506 with 23 HR and 24 SB in 116 games at Triple-A. Mauricio's best skill is his impact raw power, boasting max exit velocities of 116 mph and an average exit velocity of 91.1. Despite these loud power metrics, his 6.8 degree average launch angle has limited his power output, resulting in a middling 6.8% barrel%. This is consistent with his lengthy track record of hitting plenty of ground balls, and is now hitting nearly 50% ground balls. His 77% success rate on stolen bases also throws some cold water on his speed upside. While he is an aggressive hitter at the plate, he has shown an ability to limit strikeouts with a 76% contact% this season. While he might not have a ton of on-base appeal and will likely see his SB production dip at the major league level, players with his hard-contact skills at his age are a good bet to have successful major league careers.
STATS: Mauricio Baseball-Reference page
OTHER COVERAGE: No. 6 on NYM Org Report
CURRENT ROLE: Starting 2B/OF
POTENTIAL: Starting 3B
RATING: 8D
Austin Wells (C, NYY)
Catching prospect Austin Wells will be making his major league debut alongside Jasson Domínguez for the New York Yankees. The 24-year-old prospect was drafted in 2021 and risen steadily through the minors, spending most of the 2023 season at Double-A and Triple-A. Wells' current .242/.329/.443 slash line is fairly indicative of his offensive profile. Wells' best offensive tool is his power, as he boasted an 88 mph average exit velocity and 21 degree average launch angle at Triple-A this season. His ability to loft the ball helps him get to his HR power in games and he has realistic 30+ HR power. He projects as an average hitter with moderate on-base ability.
STATS: Wells Baseball-Reference page
OTHER COVERAGE: No. 6 on NYY Org Report
CURRENT ROLE: Reserve C
POTENTIAL: Starting C
RATING: 8C
Alexander Canario (OF, CHC)
Outfield prospect Alexander Canario is set to make his major league debut with the Chicago Cubs. Canario was originally signed by the Giants before being traded to the Cubs during the 2021 season. Canario had his best season so far in 2022, rising from High-A to Triple-A as a 22-year-old, hitting 37 HR along the way. Canario has spent plenty of time nursing a leg injury this season but has hit when he's played, slashing .276/.342/.524 with 9 HR in 53 games at the Triple-A level. Canario has a knack for making the most of his above-average raw power in games, as evidenced by his 10% barrel% this season. However, his 67.4% contact% leaves a lot to be desired in terms of his raw hitting ability, though he has shown the ability to get on-base. Without some improvements to his contact skills, he'll need to continue hitting for ample power in order to be a productive major leaguer.
STATS: Canario Baseball-Reference page
OTHER COVERAGE: No. 5 on CHC Org Report
CURRENT ROLE: Reserve OF
POTENTIAL: Starting OF
RATING: 8D
Nick Loftin (3B, KC)
Nick Loftin will be joining the Kansas City Royals to make his major league debut. The 24-year-old prospect has earned the promotion after slashing .270/.344/.444 this season. It's been his most productive season from a power perspective, as he's hit 14 in 82 Triple-A games. Though his 88 mph average exit velocity is nothing to scoff at, his most consistent skill has been his hit tool. Apart from his first taste of Triple-A in 2022, Loftin has shown consistently above-average batting averages and walk rates, while also seldom striking out. In fact, his 80.5% contact% is easily above-average, and his 46% swing% hints at some BB% upside. While he might never be a bonafide star, Loftin projects to be a valuable major leaguer as long as his power continues to tick up. Loftin's defensive versatility and well-rounded offensive profile gives him a chance to be a super-utility type.
STATS: Loftin Baseball-Reference page
OTHER COVERAGE: No. 4 on KC Org Report
CURRENT ROLE: Utility player
POTENTIAL: Utility player
RATING: 8D
August 31, 2023
No call-ups.
August 30, 2023
Steven Cruz (RHP, KC)
With a FF that touches 101 mph and a SL 93 mph, Cruz falls into that "with that kind of stuff why haven't I heard much about 'em?" bucket that's quite often answered with "really... really poor command" and the 24-year-old Dominican is guilty as charged. A towering 6'7" and 225 pounds, Cruz certainly looks the part of leveraged reliever, and no doubt Triple-A Omaha has been using him in that capacity this year with 9 Sv. Both the FF and SL look like quality pitches, with the FF showcasing a 15% SwK%, -4.8 VAA, and 45% GB%, and the SL with 18% SwK and 82 mph average EV. Cruz is perhaps too much in the zone (54%) at times with the FF but it's his inconsistent delivery and foot strike that causes him to lose command. He's been hot lately, has very low oppBA (.194), and shows no significant platoon splits. That said, this is the majors so one worries that a lot of the hard contact that didn't go over the fence in Triple-A will start to in KC. Until he can shore up where the ball is going, he'll remain an intriguing yet implosion-plagued piece in an organization not known for developing arms exactly like this.
STATS: Cruz Baseball-Reference page
CURRENT ROLE: Middle Reliever
POTENTIAL: Set-up Reliever
RATING: 7E
Mason McCoy (SS, TOR)
Now on his third organization and third time 'round the Triple-A horn, McCoy finds himself on a major league roster for the first time at age 28. 5'11" and 185 pounds, there's some contact and speed here, perhaps enough for a utility role, but little else. McCoy peppers balls all over the field, though what little power he does have is generally to his pull side. With an average EV of 85 mph—in the PCL—he squarely has below-average power alongside a relatively passive approach—39.5% swing rate. There's some speed and the ability to handle primary SS duties, though it is worth noting as Toronto has moved him across the field in order to maximize his versatility, they've seen fit to keep him in LF rather than CF when moved to the outfield, suggesting what speed he does have is likely more around average-to-above-average rather than plus. All in all this is solidly a depth piece who is currently filling in with Bo Bichette (SS, TOR) on the IL.
STATS: McCoy Baseball-Reference page
CURRENT ROLE: Utility Fielder
POTENTIAL: Utility Fielder
RATING: 6C
August 29, 2023
Ceddanne Rafaela (OF, BOS)
The Red Sox have called up 22-year-old Ceddanne Rafaela to make his major league debut as bench depth initially. With Wilyer Abreu heading to the paternity list and Rablo Reyes going on the IL, Rafaela may have some playing time opportunities. One of their better prospects, the 5'9" 165-pound Rafaela started the year by repeating Double-A and basically repeating his 2022 results. Then he went to Triple-A Worcester for the second half and has hit .312/.370/.618. With that kind of production, the team wants to see what he can do in the majors. His skills show no real weaknesses. He hit 20 HRs and stole 36 bases this year, with only his 103 strikeouts hinting any warnings, but at a 21% K% rate, that's not bad. Defensively he has played SS and CF this year, so he has flexibility for the team, and can handle the hardest positions. With power and speed and defense, he is a good prospect, who might only need a bit more OBP potential to become great. At age 22, he has time to grow, but for now he has reached the majors for the first time, and the team will evaluate him for their 2024 plans.
STATS: Rafaela Baseball-Reference page
OTHER COVERAGE: #96 on the HQ100; #3 on the Red Sox Org Report
CURRENT ROLE: Reserve OF
POTENTIAL: Starting OF
RATING: 8C
Darius Vines (RHP, ATL)
The Braves have called up 25-year-old Darius Vines to make his major league debut either out of the pen in the next day or so, or perhaps starting the August 30th game in Colorado. Shoulder issues have kept the 6'1", 190-pound right-hander from pitching much this year. He has only 43.1 IP between three levels, but his five games started at Triple-A Gwinnett closely matched the results of his five games started there last year. Vines is showing consistently that he will get some strikeouts, not walk too many, and be a decent #4 or #5 starter. His one plus pitch is his changeup that fools batters with a late drop. His low-90s four-seamer is controlled nicely in the strike zone. He has a low-80s slider and a mid-70s curve. It's not an overwhelming arsenal, but it's an effective one that has done well two years in a row at the highest level. Now the Braves will see how effectively he plays in the majors, and what role he will likely have with them next year.
STATS: Vines Baseball-Reference page
OTHER COVERAGE: #6 on the Braves Org Report
CURRENT ROLE: Bullpen depth/Spot starter
POTENTIAL: #4 starter
RATING: 7C
Drew Millas (C, WAS)
The Nationals are calling up Drew Millas to be their #3 catcher and make his major league debut. The 25-year-old had a very good season, repeating Double-A and hitting .342/.455/.537 in just under a hundred plate appearances, and then more than twice the time in Triple-A Rochester where he put up a very solid .270/.362/.403. The 6'0", 198-pound Millas did this despite being known more for his defense. To show the contrast from last year, his Double-A ISO went from .085 to .195, though his Triple-A level was just .133. On the year he hit seven HRs and 15 doubles, and typically drew about as many walks as he struck out. That was the book on Millas, that he has the patience at the plate to put up good OBP numbers, but the power was lacking. He also has six SBs to go with those seven HRs, so the production might not be as empty as feared. Defense is his strength, with a good arm and good receiving skills. He should be able to carve out a steady career as a backup catcher, and any offense he provides will make a nice bonus.
STATS: Millas Baseball-Reference page
CURRENT ROLE: Reserve C
POTENTIAL: Reserve C
RATING: 7D
Kody Funderburk (LHP, MIN)
After repeating Double-A to begin the season, 26-year-old Kody Funderburk struck out 35% of the 40 batters he faced. So the team moved him to Triple-A St. Paul, and there he struck out 36% of the 210 batters he faced, while cutting his walk rate by 50%. Now the lefty reliever finds himself in the major leagues for the first time. The 6'4", 230-pound Funderburk has a decent low-90s two-seam fastball and a cutter that barely reaches 90. His slider is decent. He gets batters to chase with the fastball, and he throws strikes with all of his pitches. It's enough to be effective as a reliever, which he primarily became in the last year. It works, as the strikeouts pile up. A 10% walk rate in Triple-A is a bit high, but as long as you can strike out more than a third of the batters it just makes for more adventurous innings. If he cuts the walk rate, he could even become a late-inning weapon.
STATS: Funderburk Baseball-Reference page
CURRENT ROLE: Middle reliever
POTENTIAL: Setup reliever
RATING: 7D
PLAYER POTENTIAL RATING
Scale of (1-10) representing a player's upside potential
10 - Hall of Fame-type player
9 - Elite player
8 - Solid regular
7 - Average regular
6 - Platoon player
5 - Major League reserve player
4 - Top minor league player
3 - Average minor league player
2 - Minor league reserve player
1 - Minor league roster filler

PROBABILITY RATING
Scale of (A-E) representing the player's realistic chances of achieving their potential
A - 90% probability of reaching potential
B - 70% probability of reaching potential
C - 50% probability of reaching potential
D - 30% probability of reaching potential
E - 10% probability of reaching potential
For more information about the terms used in this article, see our Glossary Primer.
Free Weekly eNewsletter
The industry's #1 analytical weekly e-mail newsletter is ABSOLUTELY FREE!
More Information
Shopping Cart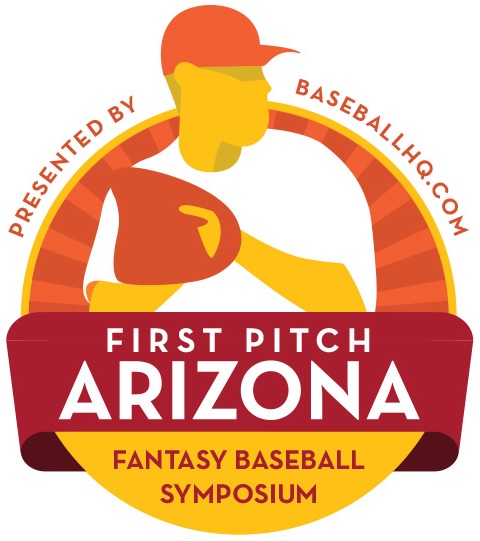 November 2-5, 2023
Mesa, Arizona
REGISTRATION NOW OPEN!