CALL-UPS: August 20-August 26, 2019
By BaseballHQ Minors Team
August 25th, 2019 12:01am
Willi Castro (SS, DET)
The players covered in this column are only those who have not exceeded 50 IP / 130 AB in their MLB career, or exceeded 45 non-September days on the MLB roster, and who have not already been written up earlier in 2019. Find previous Call-up profiles on News tab of the player's PlayerLink page.
Contributing writers: Chris Blessing, Rob Gordon, Nick Richards, Matthew St-Germain, and Andy Smith.
August 26, 2019
No call-ups.
August 25, 2019
Willi Castro (SS, DET)
Castro is a 22-year-old native of Puerto Rico and will be making his major league debut when he gets into a game. Like many Latin Americans who sign as international free agents, Castro has been playing professionally since he was 17 years old. He was originally drafted by the Cleveland organization and came over to the Tigers in the 2018 deadline deal that sent Leonys Martin to the Indians. The shortstop has been making steady progress through the minors and owns a career slash line of .273/.320/.398 spanning 2,386 AB. His numbers this season at Triple-A have been even better, as he's displayed a nice blend of power and speed. He will need to continue to refine his Eye, as it's only 0.28 for his career. But as a switch-hitter with above-average natural skills and the ability to man a difficult defensive position, the future looks fairly bright. He entered the season as the team's No. 7 prospect (linked below), and with the Tigers being in rebuild mode Castro has a golden opportunity in front of him. The Eye means that he'll likely never be an asset with the average, but in time he should settle in as a threat to put up double-digit HRs and SBs.
2019 STATS: Toledo (AAA): 465 AB, .301/.366/.467, 28 2B, 8 3B, 11 HR, 0.34 Eye, 17 SB
OTHER COVERAGE: No. 7 on Detroit's Organizational Report.
CURRENT ROLE: Starting SS
POTENTIAL: Starting SS
RATING: 8C
August 24, 2019
Dillon Tate (RHP, BAL)
Tate was actually called up for the first time in late July 2019, but the righty was mistakenly overlooked by the Call-ups staff (and specifically yours truly)—so he's now getting a proper write-up. That oversight may have ultimately been to the (unintended) benefit of our readers, though, as Tate struggled in his first taste of the bigs—recording a 10.50 ERA over three bullpen appearances. He's fared much better in the minors this season. Indeed, despite his bloated ERA in Camden Yards, his peripherals during that three-game stint were decent. Long-term the 25-year-old collegiate product holds some mid-range potential. He possesses a nice SL, and if his two-seam FB can gain more movement then there's a chance for a nice Dom moving forward. While he entered the season with a ceiling as a No. 4 starter, the fact that 19 of his 21 minor league appearances have been as a reliever shines a light on his likely destination within the majors: as a pen arm. For his career (342.1 IP) Tate has a 3.76 ERA, 1.26 WHIP and 7.3 Dom. He's been working as a closer in both Double-A and Triple-A this year, but he profiles more as a setup man at the top level. If he's able to establish himself as a regular then he could be a ratio asset to a fantasy club, but that's about it. He's No. 12 on Baltimore's organization report (linked below).
2019 STATS: Baltimore (AL) - 3 g, 0 gs, 10.50 ERA, 6 IP, 3.0 Ctl, 10.5 Dom, 3.5 Cmd, 3 HR, .250 oppBA
Norfolk (AAA) – 4 g, 0 gs, 2-0, 2.00 ERA, 2 Sv, 9 IP, 1.0 Ctl, 7.0 Dom, 7.0 Cmd, 1 HR, .212 oppBA
Bowie (AA) - 17 g, 2 gs, 2-3, 3.48 ERA, 33.2 IP, 2.4 Ctl, 8.0 Dom, 3.3 Cmd, 4 HR, .224 oppBA
OTHER COVERAGE: No. 12 on Baltimore's Organizational Report.
CURRENT ROLE: Middle relief
POTENTIAL: Setup man or #4 Starter
RATING: 7B
August 23, 2019
Abraham Toro (3B, HOU)
22-year-old third baseman Abraham Toro has never been one of the Astros' top prospects, but he's certainly played like one this year. After first reaching Double-A Corpus Christi in 2018 and struggling to a .230/.317/.371 line, he repeated that level this year and put up outstanding numbers. Bumped to Triple-A Round Rock, the 6'1", 190-pound Toro made a mockery of the league with a 2.00 Batting Eye and a batting line that would have made Ted Williams raise an eyebrow or two. Toro is a switch-hitter who will lead with his bat. From either side of the plate he has a good feel for the barrel, with more power from the left side. He knows how to draw walks and pick his pitch. So while his power isn't plus, he gets the most of it by knowing when to loft the ball. He has no speed, though he might get one or two bases here and there. Defensively he can work at 3B with a good arm and hands, but lacking range, so it won't be a strength for him. He's hit for a career .365 OBP, so this is a bat that can play. 15-20 HRs could be in the offering along with a .270 BA and an OBP almost hundred points higher. With Carlos Correa on the IL, Alex Bregman moves to SS and that leaves 3B for Toro to show if he can help the team at the hot corner. He wasn't a Top 100 prospect, but Toro has played as well as any batter in the league, and now he gets to see if he can keep his momentum going. Sometimes it is the non-Top 100 guys who surprise us.
2019 STATS: Round Rock (AAA) – 66 AB, .424/.506/.606, 9 2B, 1 HR, 2.00 Eye, 0 SB
Corpus Christi (AAA) – 376 AB, .306/.393/.513, 22 2B, 16 HR, 0.62 Eye, 4 SB
CURRENT ROLE: Starting 3B
POTENTIAL: Starting 3B
RATING: 7D
August 22, 2019
Aaron Slegers (RHP, TAM)
The Rays have called up former Twins prospect Aaron Slegers to work out of their pen, possibly working several different roles. The 26-year-old Slegers relies on his height to create angles and deception. Listed at 6-10, Slegers hides the ball well within his frame and relying on natural downward plane created by his size and delivery. He's a three-pitch pitcher, relying heavily on an 88-91 mph FB he commands to either side of the plate. The angles created by Slegers' delivery causes the FB velocity to play up. Still, it's not a swing-and-miss offering. In fact, none of his pitches are swing-and-miss offerings. Slegers game plan is to induce soft contact by mixing his FB with his two off-speed pitches, an 82-86 mph SL and an 82-85 mph CU. This season, Slegers has struggled to do just that and will find it difficult to succeed in the big-leagues.
2019 STATS: Durham (AAA) – 24 g, 13 gs, 4-7, 5.49 ERA, 98.1 IP, 2.3 Ctl, 6.2 Dom, 2.7 Cmd, 20 HR, .300 oppBA
CURRENT ROLE: RP/Opener
POTENTIAL: Swingman
RATING: 6C
Tim Melville (RHP, COL)
The Rockies purchased the contract of Tim Melville from Triple-A Albuquerque to make an emergency start against ARI on Thursday. The 29-year-old had spent two previous seasons tasting the big league experience but ended up in an Independent League to start the 2019 season. After two starts with the Long Island Ducks, the Rockies signed him as Triple-A SP depth. With Jon Gray going on the IL with a left foot fracture, the Rockies turned to Melville, who last started in the big leagues two years to the day. Melville pitched a gem. He features four pitches. His FB sits high 80s-to-low-90s with some movement at a favorable hitter's plane. He's best living on the corned with the pitch. Melville must get ahead hitters to unleash his primary out pitch, an 82-84 mph SL with solid two-plane movement. An above-average offering, the SL plays up due to the consistency of the angles the pitch generates. Melville also features a solid low-70s CB and a fringe CU. While he isn't an ideal play on most days in fantasy, under the right circumstances, against a lineup that doesn't handle breaking pitches well, Melville can be a solid scratch play.
2019 STATS: Albuquerque (AAA) – 18 g, 17 gs, 10-5, 5.42 ERA, 96.1 IP, 3.7 Ctl, 8.8 Dom, 2.4 Cmd, 24 HR, .288 oppBA
CURRENT ROLE: Emergency SP
POTENTIAL: 5th starter/swingman
RATING: 6D
Eric Yardley (RHP, SD)
After 297 minor league appearances, the Padres purchased the contract of Eric Yardley from Triple-A El Paso with the expectation he'd help in a recently overused pen. Yardley, 29, was signed as a non-drafted free agent in 2013 out of the University of Seattle. He is primarily a two-pitch pitcher who relies heavily on his FB command to set up his Frisbee SL. Yardley throws from a sidearm, almost submarine delivery. His two-seam FB sits 86-89 mph with solid arm-side run. He commands the FB well to both sides of the plate. Yardley relies on that Frisbee SL to get swings-and-misses. It's merely a fringe-average offering and won't elicit many swings and misses at the big-league level. Yardley is best keeping the FB down in the zone and inducing ground balls. He'll struggle to be anything more than a fringe MLB reliever.
2019 STATS: El Paso (AAA) – 41 g, 0 gs, 0-2, 2.63 ERA, 61.2 IP, 1.9 Ctl, 7.4 Dom, 3.9 Cmd, 3 HR, .240 oppBA
CURRENT ROLE: RP
POTENTIAL: Middle RP
RATING: 6C
August 21, 2019
Jonathan Hernandez (RHP, TEX)
Hernandez's father, Fernando, was a player in the Tigers system and born here in the states while his father advanced up the ladder, but grew up in the Dominican Republic and signed as an IFA back in 2013. Back then he was considered more of a pitchability/feel guy, but his velocity took off once he hit Single-A Hickory in 2016. The problem for the 23-year-old Hernandez is that the velocity traded off with his command, and at each promotion it has taken him a considerable amount of time to transition. At 6'2" and 175 pounds, Hernandez is lithe and pumps mid-90s gas that can touch 99. He backs up his plus fastball with a plus slider and average change and curveball. Scouts project above-average future control due to his previous history, but it currently remains fringe average at present. Hernandez is repeating at Double-A Frisco this season and he's moved his component stats in the right direction, shaving 1.5 points off his Ctl while adding nearly a point onto his Dom. His 14.3% SwK rate is among the best in the league and he's approaching plus outcomes in his groundball rate at 46.5%. Hernandez has mid-rotation upside, possibly even more if his command surges, but due to zero innings above the Double-A level and his history of struggling at a new level, he may not initially transition well, but long-term he features solid upside.
2019 STATS: Frisco (AAA) — 22 g, 5-9, 5.16 ERA, 96.0 IP, 3.6 Ctl, 8.9 Dom, 2.5 Cmd, 11 HR, .267 oppBA, 1.44 WHIP
OTHER COVERAGE: No. 8 on Texas' Organizational List
CURRENT ROLE: Long reliever
POTENTIAL: #3 starter
RATING: 8C
Jake Fraley (CF, SEA)
Part of the return for Mike Zunino (C, TB) this past offseason, Fraley has put together a solid campaign in his new organization and offers future regular upside in the majors. At 6'0" and 195 pounds, the majority of Fraley's value is tied up in his speed and glove, with hopes that he'll eventually push the power tool to average. He's shown the ability to drive the ball to his pull side this season, but there's still some question as to how well the hit and power will manifest in the big leagues, with some fourth OF risk heavy in the profile still. He's consistently shown platoon splits against same-siders and 2019 is no different, with only two of his 19 HR coming against them, and a .262/.308/.429 slashline against. Defensively, Fraley has excellent range and makes excellent reads, but his arm is below-average and wouldn't play well in RF. Fraley has already missed ample time with injury, so his showing this year is definitely in the positive direction. There's still some upside in the profile, but it's likely more as a light-hitting second-division starter at best.
2019 STATS: Tacoma (AAA) — 152 AB, .276/.333/.553, 12 2B, 3 3B, 8 HR, 0.32 Eye, 6 SB
Arkansas (AA) — 230 AB, .313/.386/.539, 15 2B, 2 3B, 11 HR, 0.42 Eye, 16 SB
OTHER COVERAGE: No. 11 on Seattle's Organizational List, Next year's hot prospects—The 2019 List
CURRENT ROLE: In the mix for starts in CF
POTENTIAL: Starting CF
RATING: 7B
Brock Burke (LHP, TEX)
Part of the huge three-way trade between Texas, Tampa Bay and Oakland that sent Jurickson Profar (2B, OAK) to Oakland, Burke offers intriguing upside even if his current value is somewhat capped. Blessed with an optimal pitching frame at 6'4" and 180 pounds, Burke operates with a bevy of average pitches across the board, including a fastball, curve, change and cutter. The fastball is his best pitch, with excellent backspin and mound extension, and grades more above-average, as does his curve, but he still has work to do on his cutter and change to get them reliably average. His command waxes and wanes and still plays below-average at times, and without premium velocity, the best he'd likely do is as a backend starter in the bigs or perhaps as a swingman. Burke credits a weighted ball program and better conditioning for helping his stuff progress and the frame suggests there's more upside in the tank to unlock. His SwK at Double-A Frisco was a more pedestrian 11.3% but interestingly, despite a "rising" fastball, his GB% is 50.9%, mainly due to his extension off the mound and projection with his secondaries. There's tools here to start, but the 23-year-old Burke likely needs much more seasoning in the minors before he's ready.
2019 STATS: Nashville (AAA) — 2 g, 0-0, 7.88 ERA, 8.0 IP, 6.8 Dom, 12.4 Dom, 1.8 Cmd, 1 HR, .343 oppBA, 2.25 WHIP
Frisco (AA) — 9 g, 3-5, 3.18 ERA, 45.1 IP, 2.4 Ctl, 9.7 Dom, 4.1 Cmd, 2 HR, .205 oppBA, 1.02 WHIP
Hickory (A) — 1 g, 0-0, 7.20 ERA, 5.0 IP, 0.0 Ctl, 1.8 Dom, NULL Cmd, 0 HR, .429 oppBA, 1.80 WHIP
AZL Rangers (Rk) — 1 g, 0-0, 0.00 ERA, 4.0 IP, 0.0 Ctl, 6.8 Dom, NULL Cmd, 0 HR, .154 oppBA, 0.50 WHIP
CURRENT ROLE: Starting pitcher
POTENTIAL: #5 starter/swingman
RATING: 6C
Nick Solak (2B, TEX)
Considered somewhat of an overdraft at the time when Solak was taken in the second round in 2016 by the Yankees, the 5'11", 190-pound Louisville Cardinal has consistently outplayed his tools due to his off-the-charts makeup and grinder mentality. Now in his third organization after being traded twice within the last year-and-a-half, the 24-year-old is wrapping up perhaps his best season as a professional, resulting in his first taste of big league dirt. Solak will likely push his hit tool to above-average in time, and features deceptively good power despite a relatively level swing path. He's combined for a career-high 27 HR between two Triple-A affiliates this year and is slashing .289/.362/.532 overall. There's also above-average speed in the profile, though it has never resulted in even average SB outcomes and currently doesn't project to be a big part of his game. Defensively, Solak has worked hard to improve, even improving on what was a below-average arm to one that is now playable on the left side of the diamond, though it's still not ideal for a full timer there. He's improved his versatility by getting in reps in the OF, and currently projects as a utility fielder at the major league level, but Solak has consistently broken all limitations put on him and it would not surprise if he ends up as a regular at the keystone at the highest level.
2019 STATS: Nashville (AAA) — 118 AB, .347/.386/.653, 6 2B, 10 HR, 0.24 Eye, 2 SB
Durham (AAA) — 301 AB, .266/.353/.485, 13 2B, 17 HR, 0.49 Eye, 3 SB
CURRENT ROLE: Utility player
POTENTIAL: Starting 2B
RATING: 7B
August 20, 2019
A.J. Puk (LHP, OAK)
Former first-round pick A.J. Puk has reached the major leagues after missing all of 2018 with Tommy John surgery. Still considered one of the best pitching prospects in the minors despite that setback, the big lefty has bounced back nicely this year, albeit in the bullpen to get him back in the groove. He will be in the pen for the A's as well, where his fastball can mow down the batters. That's what the 6'7", 238-pound Puk has been doing in the minors, striking out 37% of the 104 batters he has faced this year. He's also walked about 10% of those batters, but instead of the usual post-TJS control issues, Puk has basically bounced right back to his typical control. When your Dom is over 13, a few walks are not as harmful. The 23-year-old has two plus pitches, one of them a mid-to-upper 90s fastball that he throws downhill with great extension toward the plate. His slider is his other plus pitch, sitting in the mid-80s. His curve and change-up are still in development, and this year not needed as much out of the pen. It's the maturation of his change-up that will determine how quickly Puk can reach his No. 2 SP ceiling. In the meantime, it has been a successful bounce-back year for Puk who not only came back healthy, he was effective too. The batters he doesn't strike out he tends to get groundball outs from instead. That can be a nice weapon for the A's out of the pen as they play for a playoff spot. Next season he will return to starting, and in the years to come he could become one of the better starters in the league.
2019 STATS: Las Vegas (AAA) – 9 g, 0 gs, 4-1, 4.91 ERA, 11.0 IP, 2.5 Ctl, 13.1 Dom, 5.3 Cmd, 3 HR, .175 oppBA, 0.909 WHIP
Midland (AA) – 6 g, 1 gs, 0-0, 4.32 ERA, 8.1 IP, 3.2 Ctl, 14.0 Dom, 4.3 Cmd, 2 HR, .281 oppBA, 1.440 WHIP
OTHER COVERAGE: No. 2 on the A's Organizational Report; No. 19 on the 2019 Midseason Top 50;
CURRENT ROLE: Middle reliever
POTENTIAL: #2 Starter
RATING: 9D
PLAYER POTENTIAL RATING
Scale of (1-10) representing a player's upside potential
10 - Hall of Fame-type player
9 - Elite player
8 - Solid regular
7 - Average regular
6 - Platoon player
5 - Major League reserve player
4 - Top minor league player
3 - Average minor league player
2 - Minor league reserve player
1 - Minor league roster filler

PROBABILITY RATING
Scale of (A-E) representing the player's realistic chances of achieving their potential
A - 90% probability of reaching potential
B - 70% probability of reaching potential
C - 50% probability of reaching potential
D - 30% probability of reaching potential
E - 10% probability of reaching potential
For more information about the terms used in this article, see our Glossary Primer.
Shopping Cart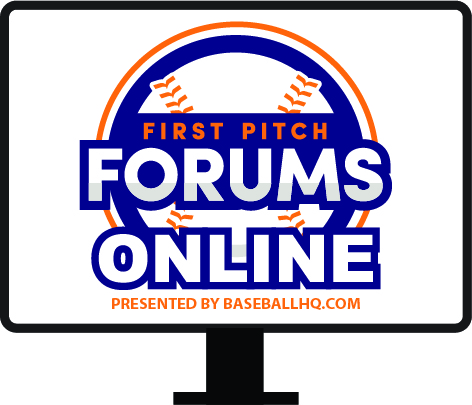 Our virtual First Pitch Forum returns!
Three online-only events: March 5, 11, 17
Join us live, or watch when you want
Just $19!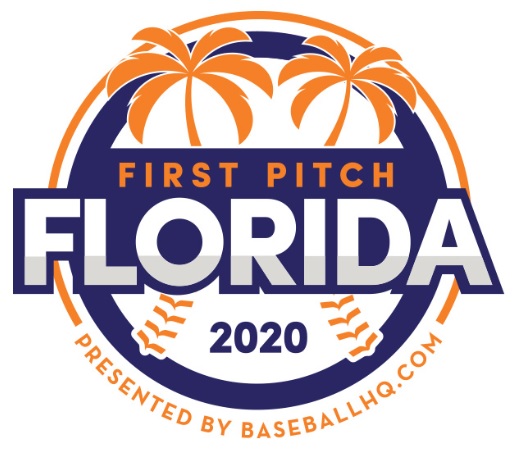 Inaugural Event!
February 28-March 1, 2020
St. Petersburg, FL
A few seats still left!