CALL-UPS: April 2-April 8, 2019
By BaseballHQ Minors Team
April 7th, 2019 11:01pm
Dennis Santana (RHP, LAD)
The players covered in this column are only those who have not exceeded 50 IP / 130 AB in their MLB career, or exceeded 45 non-September days on the MLB roster, and who have not already been written up earlier in 2019. Find previous Call-up profiles on News tab of the player's PlayerLink page.
Contributing writers: Chris Blessing, Rob Gordon, Nick Richards, Matthew St-Germain, and Andy Smith.
April 8, 2019
Dennis Santana (RHP, LAD)
The converted infielder has long tantalized with his excellent arm strength and plus fastball, and progression with his offspeed has kept him in the starting rotation to this point. At 6'2" and 190 pounds, the 22-year-old out of the Dominican Republic has a crossfire delivery that features solid deception, allowing his fastball to play up, which combined with its late action makes it an exceptionally difficult pitch to square up. The movement also leads to command issues, but Santana better harnessed the pitch in 2018, racking up a 4.1 Cmd over two minor league levels last season. His slider is an above average pitch, but it's his changeup that will determine if he can get left-handers out and stick in the rotation, and if not, he's got closer upside if he has to move to the pen. That pitch has started to flash average more often, but it's a clear third offering at this point. Santana strained his rotator cuff in early June last year and missed the remainder of the season, so many evaluators think he's destined for the pen where his delivery won't put so much strain on his arm in shorter stints, but the Dodgers will give him every opportunity to start. For now, he's up as middle relief depth.
2018 STATS: Los Angeles (NL) — 1 g, 1-0, 12.27 ERA, 3.2 IP, 2.5 Ctl, 9.8 Dom, 4.0 Cmd, 0 HR, .375 oppBA, 1.91 WHIP
Oklahoma City (AAA) — 2 g, 1-1, 2.45 ERA, 11.0 IP, 1.6 Ctl, 11.5 Dom, 7.0 Cmd, 0 HR, .238 oppBA, 1.09 WHIP
Tulsa (AA) — 8 g, 0-2, 2.56 ERA, 38.2 IP, 3.3 Ctl, 11.9 Dom, 3.6 Cmd, 3 HR, .183 oppBA, 1.03 WHIP
OTHER COVERAGE: No. 9 on Los Angeles' Organization Report
CURRENT ROLE: Middle reliever/Spot starter
POTENTIAL: #3 starter/Closer
RATING: 8D
Alex Jackson (C, ATL)
Making sense of Jackson's up-and-down career is difficult, and scouting by the numbers obfuscates the gains the 23-year-old has made, as is the case with most catchers. A first-round pick of Seattle's in 2014, the 6'2", 215-pound Jackson was moved from his natural position behind the plate to the OF to put less stress on what they thought was a premium bat, but the wheels came off and he was shipped out late 2016 with Tyler Pike (LHP, FA) to Atlanta for Max Povse (RHP, SEA) and the now retired Rob Whalen. Moved back to catcher, Atlanta has had Jackson focus squarely on developing his defensive skills, and outside of some heat with the bat in 2017, he's been somewhat of a black hole offensively. There's plus raw power in the stick and a bit of patience, but his plate discipline and selectivity still leaves much to be desired, and his offensive numbers are likely to lag behind his defense. His catching improved markedly last season and he showed up to camp this spring in better shape, leading many evaluators to peg him with average-to-above-average defensive utility in the majors. With both Brian McCann (C, ATL) and Tyler Flowers (C, ATL) injured (and both on one-year contracts), Jackson could get more than a few starts behind the plate, but likely needs more seasoning at Triple-A Gwinnett before he's ready to take over as Atlanta's catcher of the future, at least until William Contreras (C, ATL) is ready.
2018 STATS: Gwinnett (AAA) — 108 AB, .204/.296/.426, 11 2B, 2 3B, 3 HR, 0.29 Eye
Mississippi (AA) — 225 AB, .200/.282/.329, 12 2B, 1 3B, 5 HR, 0.26 Eye
CURRENT ROLE: Backup C
POTENTIAL: Starting C
RATING: 7E
Tim Locastro (CF, ARI)
A former 13th-round pick out of Ithaca College in 2013 by the Blue Jays, the 6'1", 200-pound Locastro is now on his fourth organization hoping to carve out a role as a utility guy at the major league level. While there is no carrying tool in the package, Locastro does a bit of everything well, and a lack of opportunity is the only thing that's prevented him from showcasing his skills at the highest level. Offensively, he possesses at least an average hit tool, with excellent plate patience leading to above-average OBP numbers, all from a stance that crowds the plate but limits his overall power tool, which plays below-average. Locastro's speed is above-average at best, but he's a savvy base stealer and knows how to pick his moments, leading to plus SB outcomes throughout his career. Defensively, he can play up the middle effectively, including CF, but his arm plays more average and he'd make more sense at 2B or LF than at SS or RF. Locastro is likely up as a defensive sub or pinch runner and will have to continue to bide his time until he can get a better shot.
2018 STATS: Los Angeles (NL) — 11 AB, .182/.357/.273, 1 2b, 0.40 Eye, 4 SB
Oklahoma City (AAA) — 301 AB, .279/.389/.409, 23 2b, 2 3b, 4 HR, 0.54 Eye, 18 SB
AZL Dodgers (Rk) — 17 AB, .412/.522/.529, 1 3B, NULL Eye, 1 SB
CURRENT ROLE: 5th OF/backup middle IF
POTENTIAL: Utility fielder
RATING: 6C
Patrick Wisdom (CI, TEX)
Not much has changed since Wisdom's call-up last season. A slow-stewing, corner-defensively limited guy with questionable contact skills preventing him from getting to his plus power in game, alongside usable speed skills out of an average package. At 6'2" and 220 pounds, the now 27-year-old has amassed 1,101 AB at the Triple-A level and runs the risk of becoming a Quad-A guy if he cannot transition to the majors. He did hit 4 HR over 50 AB last season for the Cardinals, but also struck out 19 times, leading 62% Ct% over a small sample size. Wisdom did not fare much better this spring training, slashing .174/.255/.326 with a 63% Ct% and 0.24 Eye. The former first-rounder will need to get to that power without bottoming out his contact skills, and while playing in Globe Life Park in Arlington may help, he's likely to be sent back down as soon as Ronald Guzman (1B, TEX) is ready to return. Wisdom profiles as organizational depth at this point.
2018 STATS: St-Louis (NL) — 50 AB, .260/.362/.520, 1 2B, 4 HR, 0.32 Eye, 2 SB
Memphis (AAA) — 371 AB, .288/.363/.480, 24 2B, 1 3B, 15 HR, 0.38 Eye, 11 SB
Nashville (AAA) — 12 AB, .250/.357/.500, 1 HR, 0.33 Eye
CURRENT ROLE: Backup CI
POTENTIAL: Backup CI
RATING: 6C
April 7, 2019
Marcus Walden (RHP, BOS)
Walden was called up towards the end of the 2018 season for a brief eight-game, 14.2-inning stint in the Boston bullpen. He faired reasonably well in that previous showcase, putting up a 3.68 ERA, a solid Dom of 8.6, and even picking up a save. Those numbers were actually quite a bit better than what has been his minor league norm, however, so expectations should be tempered in the short term. Walden, now 30 years old, was drafted out of Fresno Community College in 2007 by the Blue Jays. He didn't reach Double-A until 2013, and then spent five seasons bouncing back and forth between the two highest levels of the minor leagues. 2014 marked a shift towards more bullpen work for the 6-0, 195-pound RHP, though he has still made some sporadic starts since that time. He has a minor league career Dom of 5.8, a Ctl of 3.1 and Cmd of 1.9. None of those numbers scream "impact pitcher." Still, if he can simply come close to replicating the (albeit brief) big league numbers from 2018 then he can be a serviceable piece in time—especially considering the flexibility he has shown to either start or work from the pen. And with that in mind, being the long man in a bullpen might ultimately be his most likely landing spot. He features a mid-90s fastball then tends to be on the straight side, a cutter that sits in the low 90s, and an upper-80s slider that is his primary offspeed option.
2018 STATS: Boston (AL): 8 g, 0 gs, 0-0, 3.68 ERA, 1 Sv, 14.2 IP, 1.8 Ctl, 4.7 Cmd, 8.6 Dom, 0 HR, .255 oppBA
Pawtucket (AAA): 18 g, 5 gs, 0-4, 4.96 ERA, 32.2 IP, 2 Sv, 4.7 Ctl, 1.4 Cmd, 6.6 Dom, 2 HR, .317 oppBA
Lowell (A): 2 g, 0 gs, 0-0, 3.38 ERA, 2.2 IP, 10.1 Ctl, 1.0 Cmd, 10.1 Dom, 0 HR, .222 oppBA
CURRENT ROLE: Middle/long reliever
POTENTIAL: Middle/long reliever
RATING: 6C
Chase De Jong (RHP, MIN)
De Jong, who is 25 years old, has thrown 46 innings at the major league level—so he just barely made the cut for retaining his rookie eligibility heading into the 2019 season. He holds a career 5.28 ERA at the big league level to go along with a Dom of 5.1, Ctl of 3.7 and Cmd of 1.4. All of those ratios are pedestrian, unfortunately. 127 of his 141 minor league appearances have been as a starter, and eight of his 11 at the big league level have been as well. Still, if he can't figure out a way to be more effective then he may eventually be slated for a long-relief role. He's still young, and his 2018 numbers at Double and Triple-A showed some silver linings, so a ceiling of a No. 5 SP remains for now. His pitching repertoire features four pitches that attempt to keep hitters off balance, but none profile as plus offerings.
2018 STATS: Minnesota (AL): 4 g, 4 gs, 1-1, 3.57 ERA, 17.2 IP, 3.1 Ctl, 2.2 Cmd, 6.6 Dom, 3 HR, .265 oppBA
Rochester (AAA): 7 g, 5 gs, 2-3, 3.20 ERA, 39.1 IP, 2.8 Ctl, 2.8 Cmd, 7.8 Dom, 2 HR, .247 oppBA
Arkansas (AA): 21 g, 21 gs, 5-5, 3.80 ERA, 120.2 IP, 2.5 Ctl, 2.6 Cmd, 6.6 Dom, 12 HR, .265 oppBA
CURRENT ROLE: Long reliever and possible spot starter
POTENTIAL: #5 SP
RATING: 7E
Josh Fuentes (1B, COL)
Fuentes' biggest claim to fame has been that he and fellow Rockies organization mate Nolan Arenado are cousins. Fuentes did his best to try and make a name for himself in 2018, though, as he put up big numbers at Triple-A—including nearly 40 doubles along with 10-plus triples and home runs. That production came with some holes in his swing, however, as his Eye was only 0.20. It's not much better for his career (which started in 2014 after being an undrafted free agent), as through 1,843 AB his Eye is still a relatively poor 0.29. The high number of doubles is a plus, and Fuentes has always gotten on base at a decent clip—but major league pitchers usually have a way of exposing 26-year-old minor leaguers with poor plate discipline. He will need to clean that up if he's ever going to be more than a backup corner infielder (he can play either 3B or 1B).
2018 STATS: Albuquerque (AAA): 551 AB, .327/.354/.517, 39 2B, 12 3B, 14 HR, 0.20 Eye, 3 SB
CURRENT ROLE: Backup 1B/3B
POTENTIAL: Starting 3B
RATING: 6C
April 6, 2019
Jason Martin (OF, PIT)
The 23-year-old Martin was an eighth-round pick in 2013, but his progress through the minors has been slow. He finally was able to master Double-A during the first half of the 2018 season, but he struggled putting the bat on the ball with consistency when he moved up to Triple-A. However, despite needing more seasoning, injuries to the big league club have forced the Pirates to call him up. He has shown some decent extra-base-hit abilities, but often times those numbers were produced after repeating a level. To further Martin's future plight, his subpar arm and range will likely regulate him to LF. Not a rosy outlook, is it? Still, he's in the bigs (for now), and due to the aforementioned injuries will get some PT born of necessity. While the California native may put up a few counting stats, he isn't a reliable roto resource at this time.
2018 STATS: Indianapolis (AAA): 213 AB, .211/.270/.319, 5 2B, 3 3B, 4 HR, 0.33 Eye, 5 SB
Altoona (AA): 255 AB, .325/.392/.522, 13 2B, 5 3B, 9 HR, 0.46 Eye, 7 SB
OTHER COVERAGE: No. 14 on Pittsburgh's Organization Report
CURRENT ROLE: Reserve OF
POTENTIAL: Platoon OF
RATING: 6C
April 5, 2019
Thairo Estrada (SS, NYY)
NEXT! Another Yankee gets injured, so to take Troy Tulowitski's place on the active roster, New York called up 23-year-old Thairo Estrada to be a reserve infielder. The 5'10", 154-pound Estrada is primarily a SS, but has the ability to play around the infield, or even the outfield if necessary. Defense is his best skill, providing solid SS play with good range and hands. His bat is less developed, being more of a line drive threat than possessing much power, though he doesn't strike out too much. If he gets on base, he can steal a base or two (49 SB in his career). Estrada had an odd 2018, recovering from a bullet wound to his upper right leg from a robbery attempt in Venezuela earlier that year. Throw out last year's numbers as a result. For his career he has a BA of .283 and OBP of .340 with an Eye of 0.54, so while he has a slight build and little power, his bat could get him on base. With his defensive chops, he could fill in for several Yankees as games go on. If the injuries continue, he might prove useful indeed as a bench player. The first time he appears will be his major league debut.
2018 STATS: Tampa & Scranton/Wilkes-Barre (High-A & AAA) — 78 AB, .192/.210/.231, 3 2B, 0 HR, 0.00 Eye, 0 SB
CURRENT ROLE: Reserve IF
POTENTIAL: Reserve IF
RATING: 6B
April 4, 2019
Jonathan Loaisiga (RHP, NYY)
With CC Sabathia landing on the injured list, the Yankees have called upon top pitching prospect Jonathan Loaisiga to fill Sabathia's spot in the rotation. Loaisiga came out of nowhere last season to become one of the team's top prospects and a June MLB callup. However, the 24-year-old's career has taken many twists and turns just getting to this point. Making his debut as an 18-year-old, Loaisiga has only thrown 196 innings as a professional, which is a problem for a pitcher many see as a future No. 2 or No. 3 starter. The Yankees have taken their time developing the young arm since signing him after he was released by the Giants. He certainly has the stuff to start in the big leagues for years to come. Loaisiga's a four-pitch pitcher with an electric FB, a sharp, two-plane breaking SL and an above-average CU. In his MLB debut, he flashed all those tools despite having struggles with command. The Yankees will be careful with his innings so don't expect Loaisiga to throw more than 115 innings this year. However, when he's in there, expect solid production.
2018 STATS: New York (AL) (MLB) – 9 g, 4 gs, 2-0, 5.11 ERA, 24.2 IP, 4.4 Ctl, 12.0 Dom, 2.8 Cmd, 3 HR, .271 oppBA
Trenton (AA) – 9 g, 9 gs, 3-1, 3.93 ERA, 34.1 IP, 1.6 Ctl, 10.5 Dom, 6.7 Cmd, 6 HR, .278 oppBA
Tampa (A+) – 4 g, 4 gs, 3-0, 1.35 ERA, 20.0 IP, 0.5 Ctl, 11.7 Dom, 26.0 Cmd, 0 HR, .244 oppBA
OTHER COVERAGE: #72 on the HQ100, #2 on the Yankees Organizational Report
CURRENT ROLE: SP
POTENTIAL: #2 Starter
RATING: 9D
Matt Wotherspoon (RHP, BAL)
The Orioles purchased the contract of Matt Wotherspoon from Triple-A Norfolk. When Wotherspoon appears in his first game, it will be his MLB debut. Wotherspoon was a Yankees farmhand until a year and a half ago, when the Orioles acquired him in a July 2017 trade. The 27-year-old is a hard thrower with a plus-plus FB. Sitting in the mid-to-high 90s in relief, his two-seam FB has a downward profile. He gets hurt when the ball is left up, rendering his late-arm-side life flat. He also features an average SL, which is tightly wound. He also has toyed with a CU in a starting role. However, as a reliever, Wotherspoon likely ditches the pitch. The two-pitch mix works if he can command his FB enough. Still, likely a middle RP long term.
2018 STATS: Norfolk (AAA) – 39 g, 12 gs, 2-8, 4.60 ERA, 94.0 IP, 3.6 Ctl, 10.1 Dom, 2.8 Cmd, 13 HR, .260 oppBA
CURRENT ROLE: RP
POTENTIAL: Middle RP
RATING: 6D
Jose Ruiz (RHP, CHW)
The White Sox have called up converted catcher Jose Ruiz to fill a role in their bullpen. This will be Ruiz's third taste of big-league life, last appearing in the bigs in September. He was all over the place in his six-game run last season, which caused his high Dom rate to be rendered useless. Ruiz is a three-pitch pitcher who relies heavily on a mid-to-high 90s FB and a tight SL to retire hitters. His CU is more of a show me pitch to LHH, keeping them honest. Both his FB and SL are out pitches. Ruiz main issue is his ability to corral his stuff. When he is on, he has dominated. Unfortunately, those moments have been fleeting in the upper minors and so far in the major leagues.
2018 STATS: Chicago (AL) (MLB) – 6 g, 0 gs, 0-0, 4.15 ERA, 4.1 IP 6.2 Ctl, 12.5 Dom, 2.0 Cmd, 1 HR .278 oppBA
Birmingham (AA) – 33 g, 0 gs, 3-1, 3.18 ERA, 45.1 IP, 3.8 Ctl, 10.9 Dom, 2.9 Cmd, 2 HR, .203 oppBA
Winston-Salem (A+) – 10 g, 0 gs, 0-0, 2.70 ERA, 13.1 IP, 3.4 Ctl, 14.9 Dom, 4.4 Cmd, 2 HR, .130 oppBA
CURRENT ROLE: RP
POTENTIAL: Middle RP
RATING: 6D
Connor Sadzeck (RHP, SEA)
On Tuesday, the Mariners acquired Connor Sadzeck in a trade with the Rangers, where Sadzeck made his MLB debut last season. By Wednesday, he was added to the MLB roster. Sadzeck was in competition all spring for one of three spots in the Rangers bullpen. Unfortunately, Sadzeck struggled. Out of options, the Rangers designated him for assignment, thus facilitating the trade to Seattle. Sadzeck is a hard-throwing reliever who struggled finding the strike zone in his limited MLB sample last year. He is a four-pitch pitcher. His FB sits in the high 90s and his SL and CB are average-or-better secondary pitches. His CU lags behind his other pitches. Sadzeck will be given an opportunity to seize a full-time role in the Mariners pen, likely working in middle relief.
2018 STATS: Texas (MLB) – 13 g, 2 gs, 0-0, 0.96 ERA, 9.1 IP, 10.6 Ctl, 6.8 Dom, 0.6 Cmd, 0 HR, .182 oppBA
Round Rock (AAA) – 32 g, 0 gs, 5-3, 4.03 ERA, 38.0 IP, 3.8 Ctl, 10.2 Dom, 2.7 Cmd, 2 HR, .254 oppBA
CURRENT ROLE: RP
POTENTIAL: Middle RP
RATING: 6C
April 3, 2019
Anthony Alford (CF, TOR)
It was a down year for Alford in '18 across three levels, including a very short stint with the parent club. The 24-year-old saw drops in nearly every metric across the board after his impressive showing at Double-A New Hampshire in 2017. Most concerning was moving from 0.78 Eye (45/35 K/BB) in '17 to 0.27 Eye (112/30) in '18. Despite near plus batting practice power, we've reached the point where it seems less likely that anything above average game power will be a big part of Alford's game, so his insistence on not utilizing his contact and speed skills over driving for the fences will continue hold him back until he focuses on his strengths. At 6'1" and 215 pounds, Alford is highly athletic, and while his arm grades as sub par, the Blue Jays seem comfortable using him across the OF, but CF would be his best fit long term, especially if the power never comes. Nagging injuries have also held Alford back from completing a full year of AB, so 2019 will be a critical season for him to finally get on track. There have been reports of a swing change in the off-season, and while that resulted in four HR this spring training, it also resulted in a 33% K rate. With Kevin Pillar (CF, SF) traded, Alford is now in the mix for starts in CF and should he produce, could run away with the job.
2018 STATS: Toronto (AL) — 19 AB, .105/.190/.105, 0.22 Eye, 1 SB
Buffalo (AAA) — 375 AB, .240/.312/.344, 22 2B, 1 3B, 5 HR, 0.27 Eye, 17 SB
Dunedin (A+) — 20 AB, .200/.360/.250, 1 2B, 0.38 Eye
OTHER COVERAGE: No. 8 on Blue Jays Organization Report, 2018 Eyes Have It Profile, 2018 Call-up Profile
CURRENT ROLE: In the mix for starts in CF
POTENTIAL: Starting OF
RATING: 8C
April 2, 2019
Sean Reid-Foley (RHP, TOR)
As Clayton Richard goes on the IL, the Blue Jays called up 23-year-old right-hander Sean Reid-Foley and immediately started him in their scheduled game against the Orioles. The 6'3", 216-pound Reid-Foley made seven starts in the majors in 2018, so he has some idea of what to expect. He had a decent season last year in both Double-A and Triple-A, with his Dom rate jumping back to double digits even as his walk rate continues to be an issue. His mid-90s FB is a plus pitch with good arm-side run. Of his secondaries, the slider is perhaps his best now with late bite and sink. He has a change-up and a curve that could become average or better in time. His motion is interesting in that he features a high leg kick and a short windup. His strikeout rates show he can dominate batters, even in the big leagues. And he's a workhorse type who is made for starting. He just needs to develop his secondary pitches, and improve the command of his pitches, to become a mid-rotation starter. For now he will try to impress while being ready to return to Buffalo when the regulars get healthy. He's ready to take a regular rotation spot when the Blue Jays are ready to give him one. Just expect the WHIP to be so-so for now as the Ks pile up. In this first start he only pitched two innings, striking out three, walking two and giving up four hits.
2018 STATS: Toronto (MLB) – 7 g, 7 gs, 2-4, 5.13 ERA, 33.1 IP, 5.7 Ctl, 11.3 Dom, 2.0 Cmd, 6 HR, .244 oppBA, 1.560 WHIP
Buffalo (AAA) – 16 g, 16 gs, 7-5, 3.90 ERA, 85.1 IP, 3.2 Ctl, 10.3 Dom, 3.3 Cmd, 5 HR, .235 oppBA, 1.242 WHIP
OTHER COVERAGE: #9 on the Blue Jays Organization Report
CURRENT ROLE: #5 starter
POTENTIAL: #3 starter
RATING: 8D
Jon Duplantier (RHP, ARI)
24-year-old Jon Duplantier is jumping from Double-A to the majors, although as a bullpen arm for the moment for a team in need of extra arms. The 6'4", 225-pound right-hander is one of the best arms in the minors, and is everything you want to see in a pitching prospect except for the health concerns. Despite his initial bullpen usage, Duplantier's ceiling is as a No. 2 SP, and he has the skills to reach it. He has four solid pitches already, with his FB (can reach 98 mph) and his slider already plus pitches. They give him real swing-and-miss stuff as his career 10.5 Dom shows. His curve and change-up, both in the 80s, are already average offerings, with his change-up expected to become plus soon. His control has been decent, though he needs to improve his command to take his next step. The problem comes from his elbow soreness and biceps issues over the last year. After 136 IP in 2017, he only pitched 74 innings last year. But at age 24 the former college arm may be ready for the majors even without Triple-A time. The team might get his feet wet and then let him have some starts at Triple-A until they have a need in the rotation, and thus preserve his innings and maybe his service time. However he is used, as long as he is healthy, this is an arm to watch.
2018 STATS: Jackson (AA) – 14 g, 14 gs, 5-1, 2.69 ERA, 67.0 IP, 3.8 Ctl, 9.1 Dom, 2.4 Cmd, 4 HR, .217 oppBA, 1.194 WHIP
OTHER COVERAGE: #59 on HQ100; #1 on the Diamondbacks Organization Report
CURRENT ROLE: Middle reliever
POTENTIAL: #2 starter
RATING: 9C
PLAYER POTENTIAL RATING
Scale of (1-10) representing a player's upside potential
10 - Hall of Fame-type player
9 - Elite player
8 - Solid regular
7 - Average regular
6 - Platoon player
5 - Major League reserve player
4 - Top minor league player
3 - Average minor league player
2 - Minor league reserve player
1 - Minor league roster filler

PROBABILITY RATING
Scale of (A-E) representing the player's realistic chances of achieving their potential
A - 90% probability of reaching potential
B - 70% probability of reaching potential
C - 50% probability of reaching potential
D - 30% probability of reaching potential
E - 10% probability of reaching potential

For more information about the terms used in this article, see our Glossary Primer.
Shopping Cart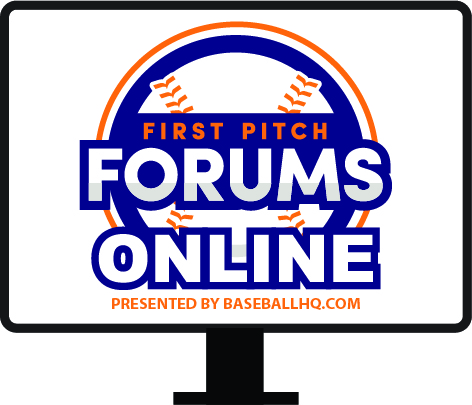 Our virtual First Pitch Forum returns!
Three online-only events: March 5, 11, 17
Join us live, or watch when you want
Just $19!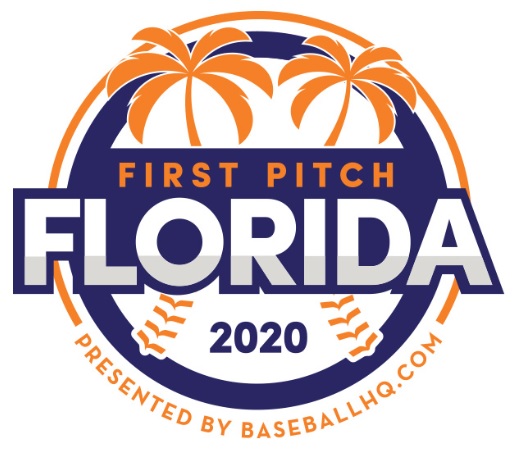 Inaugural Event!
February 28-March 1, 2020
St. Petersburg, FL
A few seats still left!