CALL-UPS: April 18-24, 2023
By BaseballHQ Minors Team
April 24th, 2023 12:01am
Drew Maggi (UT, PIT)
The players covered in this column are only those who still have rookie status as determined by MLB, and who have not already been written up earlier in 2023. Find previous Call-up profiles on the News tab of the player's PlayerLink page.
Contributing writers: Jeremy Deloney, Nick Richards, Matthew St-Germain, Doug Otto and Shelly Verougstraete
April 24, 2023
Drew Maggi (UT, PIT)
The Pirates purchased the contract of the 33-year-old after placing OF Bryan Reynolds on the bereavement list. Maggi is a feel good story, but not likely to stick in the majors for very long. This is his 13th year in the minors and has seen action with six organizations. As a career .254/.349/.347 hitter, he offers little offensive production, though he can play virtually every position on the diamond. Kudos to Mr. Maggi.
STATS: Maggi Baseball-Reference page
CURRENT ROLE: Reserve infielder
POTENTIAL ROLE: Reserve infielder
RATING: 5C
---
In-depth details that give you an edge, every day from spring training through season's final pitch. Subscribe to BaseballHQ.com. Winning. Fantasy Baseball. Insight.
Logan Allen (LHP, CLE)
The 24-year-old will be promoted to make his major league debut with a start on Sunday, April 23 against the Marlins. Allen has been sensational in his first three starts in Triple-A in 2023 after getting bombarded in the second half of 2022 at that level. He has pitched 14.1 innings with a 1.26 ERA and 20 Ks thus far. Selected in the 2nd round in the 2020 draft, Allen has exceeded expectations in minimal time, particularly in 2021 and the first half of 2022. He may not have a dominant offering, but he has four pitches at his disposal and generally commands the plate well. While there isn't premium velocity in his 90-94 mph fastball, he is able to spot it well and get late movement to keep hitters off guard. Allen's best pitch may be his low-80s change-up that features outstanding sinking action and is tough against both right-handed and left-handed hitters. He completes his arsenal with a slider and cutter. Allen isn't blessed with great size – 6'0" 180 pounds – but he has proven durable in college and as a pro. His arm action is clean and his repeatable delivery and efficiency allow him the potential to pitch deep into games. The jury is out on how many starts he might get in his first run as a major leaguer. He has a career 3.48 ERA, 2.9 BB/9 and 11.9 K/9.
STATS: Allen Baseball-Reference page
OTHER COVERAGE: No. 9 on CLE Org Report
CURRENT ROLE: Starter
POTENTIAL ROLE: #3 starter
RATING: 8C
Hector Perez (RHP, TAM)
In need of a fresh arm for the bullpen, the Rays turned to the 26-year-old from Triple-A. Perez was claimed off waivers by Tampa Bay in December 2022 and the Rays are his fifth organization. He began his career with Houston before he was dealt to Toronto. He also has pitched in the Reds and Orioles organizations. Perez appeared in one major league game in 2020 while with Toronto, his only big league game. He is a tall, strong and athletic pitcher who has the ability to start or relieve. All in all, he has a decent pitch mix, but has struggled with repeating his delivery and overall command. Perez comes at hitters with a 93-98 mph fastball thrown from a fast arm. He also mixes in a hard, average slider and split-changeup. Though his fastball is quite quick, it is fairly straight and it isn't really a put-away pitch. The slider is his swing-and-miss offering, though not a dominant pitch. If he can hone his command and get hitters to chase out of the zone, then he could become a swingman in the big leagues. Otherwise, he's likely to be the typical Rays pitcher who is summoned from the minors for depth purposes only. For his career, Perez has a 3.82 ERA, 5.6 BB/9 and 10.3 K/9.
STATS: Perez Baseball-Reference page
CURRENT ROLE: Long reliever
POTENTIAL ROLE: Swingman
RATING: 7E
April 22, 2023
Simeon Woods Richardson (RHP, MIN)
The Twins have recalled Woods Richardson from Triple-A and it is a bit unclear how the Twins expect to utilize his skills. Woods Richardson has a rough start to his year as he had a 9.00 ERA, 2.42 WHIP, and 9/3 K/BB ratio over seven innings for Triple-A St. Paul. Woods Richardson has been extremely volatile the past couple of seasons. He will locate his mid-90 fastball on the right night while mixing his above-average secondaries. On the wrong night, his fastball will sit in the low-90s and his command will be all over the place. The Twins will surely use the 22-year-old out of the bullpen and he could easily find himself back in Triple-A by the end of the weekend.
STATS: Woods Richardson Baseball-Reference page
CURRENT ROLE: Bulk reliever
POTENTIAL: #3 starter
RATING: 8C
Freddy Fermin (C, KC)
Freddy Fermin was called up from Triple-A as Franmil Reyes headed to the paternity list Friday. Fermin was largely called up due to his defensive skills behind the plate, which will surely come in handy with MJ Melendez seeing more playing time in right field for the Royals these days. Fermin hasn't shown much offensive impact, hitting in the .260s with limited power. He will surely return to Triple-A once Reyes returns from paternity leave.
STATS: Fermin Baseball-Reference page
CURRENT ROLE: Reserve C
POTENTIAL: Reserve C
RATING: 5C
Jeremiah Estrada (RHP, CHC)
Estrada was recalled to the majors to give the Cubs a bit of pitching depth after Javier Assad was optioned to Triple-A Iowa on Friday. Estrada struggles with command at times but has an elite fastball/slider combo that makes him a future high leverage reliever. The 24-year-old has a 0.00 ERA, 0.67 WHIP, and 7/2 K/BB ratio across five relief appearances in Triple-A Iowa. His fastball/slider combo, when on, is lethal and should depleted Cubs' bullpen. Fantasy managers should keep an eye on his usage as Michael Fulmer and Brad Boxberger aren't the steadiest closer options out there.
STATS: Estrada Baseball-Reference page
CURRENT ROLE: Setup reliever
POTENTIAL: Setup reliever
RATING: 6B
April 21, 2023
Javier Assad (RHP, CHC)
Cubs pitcher Javier Assad has been called up to rejoin the major league squad from AAA-Iowa. The 25-year-old righty has struggled recently, though he posted a healthy 3.11 ERA in 37.1 innings at the major league level in 2022. He has mostly pitched as a reliever this season after developing as a starter previously. He could still start given his deep arsenal featuring a four-seam fastball, cutter, two-seam fastball, slider, curveball, and change-up. His fastballs sit in the low-90s with unremarkable spin, and he struggles to get a lot of swings and misses with the pitches. He has shown decent strikeout rates in the minor leagues but has struggled to trick major league hitters so far. It's possible his stuff could play up in relief, but without increased velocity or better shape to his pitches, Assad will likely struggle to earn consistent playing time at the major league level.
STATS: Assad Baseball-Reference page
CURRENT ROLE: Spot starter/Bulk reliever
POTENTIAL: Spot starter/Bulk reliever
RATING: 6C
April 20, 2023
Brayan Rocchio (2B, CLE)
Rocchio was a more unheralded sign during Cleveland's massive 2017 IFA haul, but is now looking like one of the better overall prospects from that group. The Venezuelan's 5'10" and 150-pound frame belies what is a cusp five-tool player projection that is starting to form up. His only true plus tool ending last season was his fielding, giving him a solid utility floor, though his average arm is a little stretched for the left side of the infield based on modeling. Additionally, Rocchio's frame filled out some more and his speed has pulled back to more average and he may slow down more. There have been more recent reports of regression in his defense in the winter league regarding his hands and inaccurate throws, even from 2B. This is all relatively new so while there's average defensive utility at SS in the profile, this might be peeling him back defensively into a keystone guy which his bat fits fairly well into. Offensively, things are still coming together for the switch-hitter. Rocchio's swing is consistent and smooth from both sides though there's less impact from the right. He recognizes spin well and uses the entire field from both sides, but the over-the-fence power has not arrived as of yet, though scouts believe the 22-year-old will get there in time. The power is probably 40-grade now and his 55/60-grade bat could help eventually push the power to average but it more likely settles in at 45 and maxes out around 15 HR a year. Rocchio's busted out the gates here in '23 with 7 doubles and an 8/9 BB/K and is running well (4 SB), but until we start seeing him clear the fences, his above-average upside is tempered by a D grade due to the present lack of power and potential defensive slide, hedging him slightly down to an average regular projection. While the SS work has not ended, he'll definitely end up deferring to superior defenders, and already has 3 errors in 9 g at SS for Triple-A Columbus—and none over 6 g at 2B. Small sample size for sure, but that's still an .889 Fld% at a position that demands much better in the majors. Rocchio is up as there's concern Amed Rosario's (SS, CLE) back isn't ready to go for the weekend set which could push him into his major league debut, but absent this, the only real role available in the bigs right now is in utility.
STATS: Rocchio Baseball-Reference page
OTHER COVERAGE: No. 64 on HQ100, No. 8 on CLE Org Report, Eyes Have It Podcast (September 2021), Eyes Have It (July 2019), Eyes Have It (March 2019)
CURRENT ROLE: Utility Infielder
POTENTIAL: Starting 2B
RATING: 8D
Enmanuel Valdez (2B, BOS)
Signed out of the Dominican Republic back in 2015, Valdez has taken a very long time to stew, not getting out of the low minors until 2019 and not breaking out until 2021. Since then the 5'8", 191 pounder has hit 55 HR over 1031 PA and made himself into a potential major league bat. And he'll absolutely have to hit because the defensive skills here are rough though they have improved somewhat. Still, we're talking about 40 grades on speed and field and a fringe-average arm, making almost any future defensive home on the field a stretch, even 2B where he's gotten most of his reps. Everyone can't all DH at once and even though modern teams play non-hulking monsters there, it's important to note that it's probably a stretch for what looks like only future 50-grade power and someone showing platoon splits against LHP. There's average regular projection but everything will need to break right for Valdez to achieve it. And if his small sample in '23 is any indication, he's absolutely not ready to transition: .180/.289/.333 slash over 45 PA for Triple-A Worcester. Yu Chang (2B, BOS) has hit the paternity list so Valdez is likely up only as an emergency fill and will head back to Worcester to continue figuring things out.
STATS: Valdez Baseball-Reference page
OTHER COVERAGE: Eyes Have It Podcast (August 2022)
CURRENT ROLE: Utility Player
POTENTIAL: Utility Player
RATING: 7D
Tristan Beck (RHP, SF)
The first thing to note about Beck is the frame: 6'4" sounds excellent but then you see the 165 pounds and you should immediately picture another Trist(a)n—Triston McKenzie (RHP, CLE)—in your mind and his continual injuries, especially to his back. With that said, we'll give you one guess as to what part of Beck is continually an issue... More like Tristan Back, amirite? Starting from that point, you should then note that Beck's repertoire is nothing like McKenzie's, so you have subdued upside alongside a rail frame that's already accumulating injuries and the ultimate limitations on the profile become crystal clear. That said, Beck has done well to make the most out of what are a bunch of average secondaries (SL, CU, and CH, used in that order) and a fringe-average FF. The command comes and goes but he's around the zone and his ability to mix and match has helped him parlay average swing-and-miss outcomes, but 45-grade fastballs struggle with the jump and one imagines Beck really straining to give it a little extra on his pitches in the bigs and potentially flaring up another injury. Evaluators see an average repertoire that can work as a backend starter but bet the under on that. Beck is more likely a swingman/long relief guy should health cooperate.
STATS: Beck Baseball-Reference page
CURRENT ROLE: Swingman
POTENTIAL: #5 Starter
RATING: 6C
Blake Perkins (OF, MIL)
Perkins was a 2nd round selection by the Nationals back in 2015 and has labored across eight seasons through four organizations and offers 4th OF upside. 5'11" and 197 pounds, it's the 26-year-old's defense that has gotten him extended burn, as he has plus speed, above-average glove, and an average arm. You can safely pencil him in across the OF and he'll provide average-to-above-average defense. The stick is where things get more murky as there's been almost no power until recently and even with the uptick, it's probably no better than 40-grade game. And the hit tool isn't much better, stuck on a 40/45 teeter though it does look like Perkins adapted a swing change in the last few years and started getting to a bit more thump. But this is still likely a guy who'd struggle to reach double digit HR totals with full time MLB reps. The speed has been playable and therein perhaps lies the rub for Perkins' future: 4th OF/pinch runner. He's started off '23 with pretty solid numbers for Triple-A Nashville and with Garrett Mitchell (OF, MIL) hitting the IL with a shoulder injury and Sal Frelick (OF, MIL) nursing a thumb injury and unavailable for promotion, Perkins will get his shot to see what he has, but ultimately this looks like a backup profile.
STATS: Perkins Baseball-Reference page
CURRENT ROLE: Backup OF
POTENTIAL: 4th OF
RATING: 6C
Ray Kerr (LHP, SD)
A NDFA for the Mariners back in 2017, Kerr found another notch on his FF right before the pandemic and came into the Padres organization via the Adam Frazier (2B, BAL) deal. He worked 96 mph with the FF last year and at its best it's an above-average pitch. However, it's Kerr's CU that really shines, featuring a 64% whiff rate and 43% CSW last year across 221 tosses, though it's not offered at (35% swing%) much. There's also a rudimentary CT in here and it does get offered at a higher clip (44% swing%). Kerr's command comes and goes and while he's around the zone he struggles to hit his spots. All in all this is probably an up-and-downer unless he can shore up his command, at which point he'd have some middle relief utility. Kerr's up as Nabil Crismatt (RHP, SD) has hit the IL with a hip injury and he'll need to impress to stick.
STATS: Kerr Baseball-Reference page
CURRENT ROLE: Middle Reliever
POTENTIAL: Middle Reliever
RATING: 6D
April 19, 2023
Mason Miller (RHP, OAK)
We predicate future performance not just on tools and not just on what a player is doing now even as these data make up a significant amount of future value variance. We also place these things in the context of performance over time. And that, dear reader, is the major "hold up, wait a minute" regarding Miller, a personal long-time follow who might seem like he shot out of a cannon from near nowhere into serious baseball consciousness but these frighteningly elite tools and exceptional performance however brief have been there all along. 6'5" and 220 pounds, the Pittsburgh native was drafted out of Gardner-Webb University in 2021 in the 3rd by Oakland, where he put together a dominant senior season over 92.2 IP. A shoulder strain delayed his professional debut until the end of '22 and he only got in 14 IP in alongside 16.2 electric IP in the AFL this offseason. The 24-year-old Miller came in with two dominant pitches in his 70-grade four-seamer that tickles 102 mph and sits 99/100 and a 60-grade 88-mph SL. Despite the starter designation, many evaluators have talked about Miller as a future closer candidate because of his dominant two-pitch repertoire, violence in his delivery, and injury history—including managing his recently discovered type I diabetes that prevented him from putting on weight for years. He initially tinkered with a CU after signing but has since developed a cutter that now looks plus, and has pushed a seldom-used CH to near-average utility. The FF and CT feature 2700+ rpm of spin and the SL near 3000 rpm. All of these pitches play up due to Miller's above average command. Frontline guys don't just appear out of nowhere but Miller has that upside, even if he's more reasonably a mid-rotation arm at projection. Here in 2023 he's looking like a batter's worst nightmare with 19 K, 0 BB, and 2 H over 8.2 merciless IP across Double- and Triple-A. So disrespectful of batters has been Miller's performance that Oakland has not just called him up but also stated he's up for the foreseeable future even though as he's only tallied now 28.2 IP in the minors, there's little left for him to prove there. The concerns on the profile have been mentioned: injuries/health, an effortful delivery, depth of repertoire, little developmental runway. While there's nothing he can do to address the former and latter other than pitching in the present, he's done well to address the previous issues as his delivery is toned down a bit since draft as well as quickly developing the cutter and change. His April 14 start is also the first time he's gone 5.0 IP since college so there's also 3rd-time-through-the-lineup limitations as well as a very managed workload—don't be surprised to find Miller shut down well before the season's conclusion if he remains healthy. But this is an absolute Dude who has huge upside that you could definitely do worse being all in on.
STATS: Miller Baseball-Reference page
OTHER COVERAGE: No. 10 on OAK Org Report
CURRENT ROLE: Starting Pitcher
POTENTIAL: #2 Starter
RATING: 9E
Jordan Diaz (1B, OAK)
We often talk about plate aggressiveness and how most tooled approaches need to work on toning down as opposed to ramping up and Diaz is the poster child for this maxim. No qualified player in the Texas League last year saw fewer pitches than the 5'10", 175-pound Columbian. And despite this, the 22-year-old has not just made it work, but seemingly gotten better results-wise in spite of the aggressiveness. Diaz now looks like his bat is a carrying tool, with some evaluators laying a plus grade on it. And after last season's breakout performance, it's looking like he can get to average power in time. Outside of an above-average arm, the rest of the defensive skills borderline on well-below-average and that's notable because his speed is his worst tool—a 30 grade and not looking like it's going to change much despite his youth. Originally signed as a 3B, there's serious doubt he has the range to be passable there, prompting the Athletics to move him to the right side of the diamond. He fits well offensively at 2B, but there's serious questions there as well as to his ability to stick. Diaz has gotten more and more reps at the dreaded low defensive tier of 1B/LF/DH, but he's undersized at 1B and the speed is a real issue out in left, leaving DH as home. But if the bat hits, Oakland will find space for him. Neither Tony Kemp (2B, OAK) nor Ryan Noda (1B, OAK) are hitting well, so there's space to see what Diaz is working with at the major league level and whether pitchers will finally exploit his aggressive approach. He's got average regular projection.
STATS: Diaz Baseball-Reference page
OTHER COVERAGE: No. 13 on OAK Org Report
CURRENT ROLE: Platoon 1B/2B
POTENTIAL: Starting 1B
RATING: 7C
Brett Wisely (2B, SF)
A product of the Rays magic formula is that they develop more guys than they know what to do with and as the 40-man roster exists they often ship off players in the churn to other teams for roster controllable prospects which is how Wisely ended up in the Giants organization this offseason. The 5'10", 180 pound Floridian has a future first-division utility/second-division starter profile. The tools here are fairly average across the board, with some division on whether the power is fringe or more. He does make good contact (12% SwK in '22) and takes walks so there's potential average production projection should he hit. The arm is above-average, giving him across-the-IF utility, but the speed is fringe, limiting Wisely to the corners in the OF though he is a deft base stealer. Here in 2023 the 23-year-old has started out hot, albeit with limited power (0 HR but 9 doubles across his 14 H). He's showing an advanced eye at the plate (14 K/13 BB) and gives the Giants the ability to plug him in across the field.
STATS: Wisely Baseball-Reference page
CURRENT ROLE: Utility Player
POTENTIAL: Utility Player
RATING: 7C
Levi Stoudt (RHP, CIN)
Part of the return for Luis Castillo (RHP, CIN), Stoudt is a guy with varied stuff but ostensibly pinpoint control of it. 6'1" and 195 pounds, there's a mid-90s FF that doesn't elicit much swing-and-miss (17% swing%) but he's around the zone enough with it and is able to hit his spots with it. His 60-grade split CH features much better SwK (28% swing%), though it's his SL that he's really pushed, with a 31% whiff% and because he can land it in the zone (69% strike%) batters offer at (52% swing) and chase it (33% chase%) more than any other pitch. Indeed, it was his most thrown offering last year. There's also a show-me CU in here. It's Stoudt's ability to control his spots that makes the profile play up, though as there's a lot of chase here, he runs higher walk rates when batters aren't offering. That ability to hit his spots likely cements him as a starter though it's a back-end guy at projection and more likely a spot starter who can operate out of the pen for multiple innings. If he can get more swing-and-miss on the FF he could push a No. 4 starter upside but right now he's struggling with both walks (9) and HR (3) over his 11.0 IP at Triple-A this year so temper expectations until he rights the ship.
STATS: Stoudt Baseball-Reference page
CURRENT ROLE: Starting Pitcher
POTENTIAL: #4 Starter
RATING: 7D
Nicholas Padilla (RHP, CHW)
Padilla threw five pitches last year as a reliever in the Cubs organization after a minor league Rule 5 selection out of the Rays organization the year prior. He would only toss 1.2 IP that year before being shut down midseason, designated in the offseason and finally claimed off waivers by the White Sox. His primary weapons are a 93 mph CT and FT, though there is also a lesser used FF. There is also a SL and CU here and both elicit high swing-and-miss rates (54% CU, 60% SL) though neither is offered at as much as the FT and CT. All of this might be interesting except for the fact that the 26-year-old has bottom-of-the-barrel control and regularly produces mid-teen BB% rates. He does keep the ball in the park and is difficult to hit though but this still looks like a profile that will struggle upon promotion as it already struggles currently in the minors (9 K and 7 BB in 7.1 IP in Triple-A in '23). Should some semblance of command manifest itself he could slid into meaningful major league relief but bet the under.
STATS: Padilla Baseball-Reference page
CURRENT ROLE: Middle Reliever
POTENTIAL: Middle Reliever
RATING: 6D
Rylan Bannon (3B, HOU)
Pre-pandemic the diminutive (5'8", 180 lb) Bannon looked poised to potentially turn into at least a role-45 guy for the Orioles. Not a world beater but someone with major league value. It's unknown if anything occurred to the 26-year-old over the pandemic but he returned a shell of his former self and struggled through a brutal 2021 season that saw his prospect stock diminish. Things looked a little better in 2022 as he moved through Atlanta's organization, most notably an improvement in his plate discipline numbers (9.4% SwK). Despite the frame there is some impact in Bannon's bat but as his defense limits him away from SS, it's a hard-pressed profile for major league utility work at present. If the defense were better perhaps there would be a clearer path forward but as of now a role 45 is looking like the ceiling and the likelihood of that outcome is further away. Bannon is up in a utility role as Chas McCormick (OF, HOU) hits the IL.
STATS: Bannon Baseball-Reference page
CURRENT ROLE: Utility Fielder
POTENTIAL: Utility Fielder
RATING: 5C
April 18, 2023
Cooper Criswell (RHP, TAM)
26-year-old Cooper Criswell was called up as Trevor Kelley was optioned to make room on the team for a bullpen game against the Reds. The right-handed Criswell gave the team 82 pitches in four innings where he struck out seven while not walking anyone, but also giving up four hits and yielding four runs. He could be sent down a day later so the team can call up a starter for the next game. The 6'6", 200-pound Criswell made one start each in 2021 and 2022, the former with the Angels and the latter with the Rays. In the meantime he started his third season at Triple-A, making three starts so far this season with his usual great control, and decent strikeout numbers, mirroring his season debut with the Rays. Criswell has a starter's mix of pitches, with five types that he throws, though he relies mostly on just three of them, rarely using his four-seamer or cutter. He throws his upper 80s sinking two-seamer and his mid-70s slider, getting good spin and strikes on that slider. He has a change-up that is less effective. With more talented arms ahead of him in the Rays rotation, when they are healthy, Criswell is most likely to carve out his niche in the bullpen or as an occasional spot starter.
STATS: Criswell Baseball-Reference page
CURRENT ROLE: Bullpen depth
POTENTIAL: Middle reliever
RATING: 6C
PLAYER POTENTIAL RATING
Scale of (1-10) representing a player's upside potential
10 - Hall of Fame-type player
9 - Elite player
8 - Solid regular
7 - Average regular
6 - Platoon player
5 - Major League reserve player
4 - Top minor league player
3 - Average minor league player
2 - Minor league reserve player
1 - Minor league roster filler

PROBABILITY RATING
Scale of (A-E) representing the player's realistic chances of achieving their potential
A - 90% probability of reaching potential
B - 70% probability of reaching potential
C - 50% probability of reaching potential
D - 30% probability of reaching potential
E - 10% probability of reaching potential
For more information about the terms used in this article, see our Glossary Primer.
Free Weekly eNewsletter
The industry's #1 analytical weekly e-mail newsletter is ABSOLUTELY FREE!
More Information
Shopping Cart
SAVE THE DATE!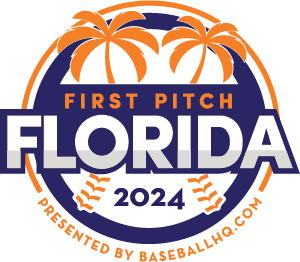 March 1-3, 2024

Clearwater, FL