THE BIG HURT: Hurt file, June 26-July 1
By Matthew Cederholm
July 1st, 2019 12:03am
NOTE: The focus of this column is analysis, so we don't cover the progress of every injured player. We try to highlight the key fantasy contributors, unusual injuries, or situations where the official projected return is variable or not given. Players whose progress is proceeding as expected are very well covered by fantasy news sources; we'll tend to leave those players alone unless we have something we want to add to the news coverage. This column is updated on Wednesdays, Saturdays, and Mondays.
Last week's column (June 12-17)
July 1, 2019
Stephen Piscotty (OF, OAK) – R knee sprain (6/28/19)
He's scheduled for an MRI, which should provide a more accurate estimate of the extent of his injury. For now, we'll assume a mild sprain.
2019 Impact: Elevated risk; unknown extent
Est. Return: Mid-/late July
Luke Voit (1B, NYY) – L abdomen, tightness (6/29/19)
This could be a minor thing that just keeps him out for a few days, but it could also land him on the IL. It appears to be the lower abdominal muscle, and a mild strain, if that's what it turns out to be, would keep him out 2-4 weeks. We're not going to project that quite yet, as the most likely outcome is a return in a few days.
2019 Impact: Possible IL trip
Est. Return: July 2-4
Cole Hamels (LHP, CHC) – L oblique strain (6/28/19)
He'll have an MRI in a few days to assess the extent of the tear. In the meantime, we'll project a mild strain, Occam's razor and all.
2019 Impact: Elevated risk; unknown extent; possibility of longer IL stay than projected
Est. Return: Mid-/late July
Khris Davis (DH, OAK) – L hand, swelling (6/27/19)
The chase for .247 may take a slight pause, as he was hit on the hand by a pitch and has had swelling since. He'll likely be back in a few days; at worst, there could be an IL trip that has him back just after the All-Star break. (OK, the worst would be a previously undetected fracture, but that's low probability). It's his bottom (non-power) hand, so there's less concern about his power once he returns.
2019 Impact: Elevated risk; possible IL stay
Est. Return: July 3-5
June 29, 2019
Giancarlo Stanton (OF, NYY) – R knee, PCL tear (6/25/19)
The PCL is the ligament along the back (posterior) of the knee. Its primary role is to hold the two bones in place, particularly when there's pressure that could cause the joint to flex backwards. The most common way this is torn is when the knee suffers a blow when bent, causing one bone to move relative to the other. This is what we see in this video of Stanton sliding into third. It doesn't look like much of an impact, but realize that when he lands on it, his entire 200+ pounds, plus the force of the dive, are being applied to one small areas. The team has already said he'll miss most of July, which likely makes it a Grade 2 strain. Recovery time is about 4-6 weeks, so early August is more or less in the sweet spot.
2019 Impact: Elevated risk
Est. Return: Early August
Tucker Barnhart (C, CIN) – Oblique strain (6/23/19)
Based on how this played out, it appears to be a mild strain. Note, though, that obliques can be stubborn healers and that catchers have extra stress put on their bodies, so he's more likely to go longer than shorter than the estimated return.
2019 Impact: Elevated risk; risk of recurrence
Est. Return: Mid-/late July
Trevor Story (SS, COL) – R thumb sprain (6/19/19)
It appears the sprain wasn't all that severe, and he could be back in close to the minimum. We're updating our projection here.
2019 Impact: Elevated risk; potential for reduced power when he first returns
Est. Return: Early July
Tim Anderson (SS, CHW) – R ankle sprain (6/25/19)
This is the dreaded high-ankle sprain, which typically takes longer to heal. He's scheduled for more imaging, so more information will emerge, but we'll go with a typical recovery estimate for now.
2019 Impact: Elevated risk
Est. Return: Late July/early August
Eddie Rosario (OF, MIN) – L ankle sprain (6/26/19)
This looks like a mild sprain, though it will likely keep him out through the All-Star break. There's little chance of complications.
2019 Impact: Likely minimal
Est. Return: Mid-July
Jimmy Nelson (RHP, MIL) – R elbow effusion (6/28/19)
Effusion is just a fancy way of saying that there's fluid accumulating in the joint. The typical causes are infection, arthritis and injury. The first two are unlikely, which leaves the third as the likely culprit. He'll undergo a series of exams to determine the root cause. This could still be related to his shoulder injury—for example, the damage to his labrum might have caused some subtle changes to his throwing motion that puts extra stress on the elbow. That's just speculation, but it's a reasonable one. For now, we'll estimate a moderate absence, though there is much dart-throwing involved.
2019 Impact: Unknown extent; high risk
Est Return: Mid-/late July, if all goes well
June 26, 2019
Brendan Rodgers (SS, COL) – R shoulder impingement (6/24/19)
Impingements are tricky; they're often minor and resolve quickly, but they can be a harbinger of something bigger. Luckily, it's less of an issue for a position player, so the likelihood is that he's back quickly.
2019 Impact: Elevated risk; small possibility of more severe injury
Est. Return: Post All-Star break
Jordan Hicks (RHP, STL) – R elbow, UCL tear (6/22/19) UPDATE
Our original write-up speculated about the possible paths that he could follow in treatment. Less than an hour later, his Tommy John surgery was scheduled. So we'll use this space to remind you that 15% of major league pitchers do not make it back from TJS. We are very confident in the distribution of outcomes, but that is not the same thing as confidence in a recovery.
2019 Impact: Out for the season
Est. Return: Mid/late 2020; spring 2021 most likely for full effectiveness
Tyler Glasnow (RHP, TAM) – R forearm strain (5/10/19) UPDATE
He's had a setback in his rehab, as an MRI showed inflammation in a flexor muscle. So far, his UCL appears to be OK, so this isn't the end of the season for him, but it does push him back some and jumps his risk up a couple of notches.
2019 Impact: High risk; possibility of further injury
Est. Return: Early August, at best
Luke Weaver (RHP, ARI) – R forearm strain (5/26/19) UPDATE
A recent MRI shows continued improvement, but he hasn't started throwing yet so he's not going to make our original estimate. He's still on track (for now) for a return, but it's taken longer than expected.
2019 Impact: Elevated risk
Est. Return: Mid-/late July
Mike Soroka (RHP, ATL) – R forearm bruise (6/23/19)
He was hit by a pitch, but X-rays showed no bone damage so he could be on track to return soon. His throwing session on June 25 will shed some light on how long he'll be out. For now, we'll assume he gets pushed back a few days and avoids an IL stay.
2019 Impact: Elevated risk
Est. Return: July 1-3 (best estimate)
For more information about the terms used in this article, see our Glossary Primer.
Shopping Cart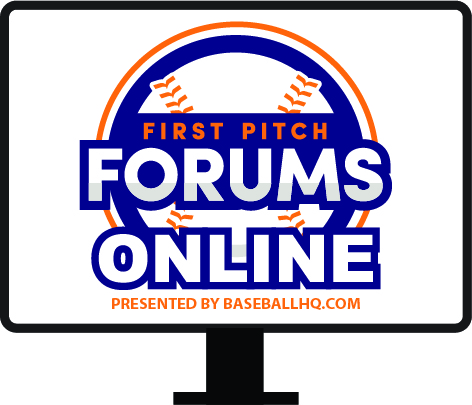 Our virtual First Pitch Forum returns!
Three online-only events: March 5, 11, 17
Join us live, or watch when you want
Just $19!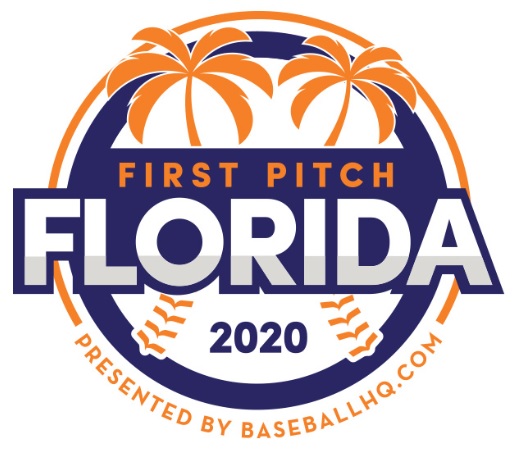 Inaugural Event!
February 28-March 1, 2020
St. Petersburg, FL
A few seats still left!