THE BIG HURT: Hurt File, July 18-23
By Matthew Cederholm
July 23rd, 2018 12:03am
NOTE: The focus of this column is analysis, so we don't cover the progress of every injured player. We try to highlight the key fantasy contributors, unusual injuries, or situations where the official projected return is variable or not given. Players whose progress is proceeding as expected are very well covered by fantasy news sources; we'll tend to leave those players alone unless we have something we want to add to the news coverage. This column is updated on Wednesdays, Saturdays, and Mondays.
Last week's column (July 11-16)
The All-Star edition is here! For the most part, players don't get hurt when they're not playing, so the injury news is typically quiet. We'll spend most of the Wednesday and Saturday updates discussing some players who are in various stages of rehab. Of course, if new injuries crop up, we will cover those as needed. Also, be prepared for a bunch of injury activations over the weekend. Many teams hold players out until after the break to give them a few extra days of healing.
July 23, 2018
Justin Turner (3B, LA) – Groin strain (Reinjured 7/22/18)
Groin strains have a high rate of recurrence, and it's an injury where players often don't get enough time to heal properly. He tried to play through it, but reinjured it on Sunday. We'll project it as a mild strain for now.
2018 Impact: Elevated risk; Risk of recurrence
Est. Return: Late August
Noah Syndergaard (RHP, NYM) – Viral infection (7/22/18)
He has hand, foot, and mouth disease. This is a virial infection that almost always affects very young children. Cases in adults are incredibly rare, which makes us wonder just what is going on in the Mets' clubhouse. Normal recovery is 7-10 days, though it can linger up to three weeks. The problem is that these estimates are for children, not a professional athlete. Chances are, he will heal a bit faster.
2018 Impact: Will it spread to teammates?
Est. Return: Early August
Yoenis Cespedes (OF, NYM) – Heels, calcification (7/21/18)
He just came off the DL! Now he has heel issues. This may limit him to a DH/pinch-hit role, or possibly first base (since he apparently was playing there during his rehab assignment). He'll need surgery in the off-season, if not sooner. Surgery would end his season, though he should be ready to go by 2019 in any case.
2018 Impact: All options are open.
Est. Return: Anywhere from next few days to 2019
Sean Doolittle (LHP, WAS) – L foot, stress reaction (toe) (7/8/18) UPDATE
A sore toe has turned into a stress reaction, which is the precursor to a stress fracture. He'll be shut down for a couple of weeks at least, then will resume throwing. There's a lot of variability around this type of injury.
2018 Impact: Elevated risk; Variable return time
Est. Return: Late August
Carlos Martinez (RHP, STL) – Strained oblique (7/22/18)
D.J. Lemahieu (2B, COL) – Strained oblique (7/22/18)
Both of these are considered to be rather mild injuries. Of course, obliques can be tough injuries to recover from, and they have a tendency to linger, so take the projections as more fuzzy than most. Oblique injuries obviously affect pitchers and hitters in different ways, but the recovery times are similar.
2018 Impact: Elevated risk; Risk of longer-than-projected DL stay
Est Return: Early/mid-August
July 21, 2018
Scott Schebler (OF, CIN) – Sprained shoulder (7/15/18)
Oops. So much for having no injury news during the All-Star break. He suffered a sprain (tear) of the acromioclavicular (AC) joint. What is that? The acromion is a bony projection from the scapula, where the clavicle (collarbone) attaches. A sprain of the joint indicates tearing of the ligaments that connect the two. The bad news is that the healing time varies quite a bit, from 2-6 weeks. The good news is that it's not a terribly serious injury and shouldn't have much lasting effect.
2018 Impact: Elevated risk; Variable recovery time
Est. Return: Possibly as soon as late July; early/mid-August is more likely
Wilson Ramos (C, TAM) – L hamstring strain (7/14/18)
There's no real word as to the extent of the injury, but he apparently was much improved after a few days rest. This is an indication that his recovery will be relatively quick.
2018 Impact: Elevated risk; Risk of recurrence; Potential for longer-than-projected DL stay
Est. Return: Late July/early August
Nomar Mazara (OF, TEX) – R thumb sprain (7/17/18)
The good news here is that it's his bottom (non-power) hand, so there should be little lasting effects beyond his time on the DL.
2018 Impact: Likely minimal
Est. Return: Early/mid-August
Brandon Morrow (RHP, CHC) – R biceps soreness (7/18/18)
This should be a relatively minor thing, unless it isn't. Nothing was seen on his MRI, so it's likely just some soreness. However, there's a slight chance that this is the precursor to something more serious.
2018 Impact: Elevated risk
Est. Return: Early August
July 18, 2018
Yoenis Cespedes (OF, NYM) – Hip strain (5/16/18) UPDATE
We never actually covered his injury initially, as it seemed like a minor, routine issue. Two months later, and he's close to a return. The length of his recovery is a concern here. He was doing well for a while, then suffered a setback. In the context of the team's history of dealing with injured players, it seems like more than just bad luck. He's been pretty high risk ("D" Health score) for a while; this just adds to it. Reports that he's spending time at first base should be treated as noise for now.
2018 Impact: Very high risk; High risk of recurrence
Est. Return: Shortly after the break
Carlos Correa (SS, HOU) – Back stiffness (6/25/18) UPDATE
He still has not appeared in a rehab game, so he's probably more on track for early August than late July. It's speculated that the team held him back a few extra days to take advantage of the break, but he could be playing in minor league games in the meantime. The fact that he's not means that he's not ready (or the team is being extra cautious). His risk is elevated now, and there could be some effects on his performance.
2018 Impact: Elevated risk; Some risk of recurrence
Est. Return: Late July/early August
Yu Darvish (RHP, CHC) – R shoulder impingement (5/26/18) UPDATE
Something is wrong with Darvish. He had a cortisone shot in late June and did not begin throwing again for 10 days. He should have felt relief within a few days. He is just now progressing, maybe, to throwing off a mound. Shoulder impingements run the gamut from minor to quite severe. Given his age and prior history, this sequence of events should be very concerning to Darvish owners. There's too much that goes on in the shoulder to speculate, but we've got a bad feeling about this.
2018 Impact: Red-line risk
Est. Return: A mid-August return is about as much as you can hope for
Josh Donaldson (3B, TOR) – L calf strain (5/28/18) UPDATE
New rule: take any return projection for Donaldson, double it, and add 20%. He "resumed baseball activities" over a week ago and still has not appeared in a rehab game. This is looking a lot like 2017, when his calf injury just lingered... and lingered... and, well you get the point. He's 32, an age at which this sort of decline is not so unusual. We're not forecasting the end of the road or anything, but perhaps this is the end of Donaldson as a reliable fantasy contributor.
2018 Impact: Very high risk
Est. Return: Still has a shot at late July, but don't count on it.
Dustin Pedroia (2B, BOS) – L knee, recovery from surgery (2017) UPDATE
This is painful to watch, though we're betting it's harder for Pedroia. Write off 2018. Any return will be a moral victory more than anything else. This is pure speculation, but we'd put odds at 30% or so that we've seen his last game. And about 80% that we've seen the last of him as a significant fantasy asset. No eulogies yet, but things aren't looking good.
2018 Impact: Likely to make little to no fantasy contribution
Est. Return: 2019, maybe
For more information about the terms used in this article, see our Glossary Primer.
Shopping Cart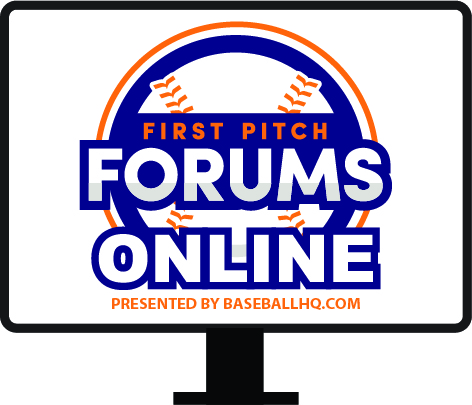 Our virtual First Pitch Forum returns!
Three online-only events: March 5, 11, 17
Join us live, or watch when you want
Just $19!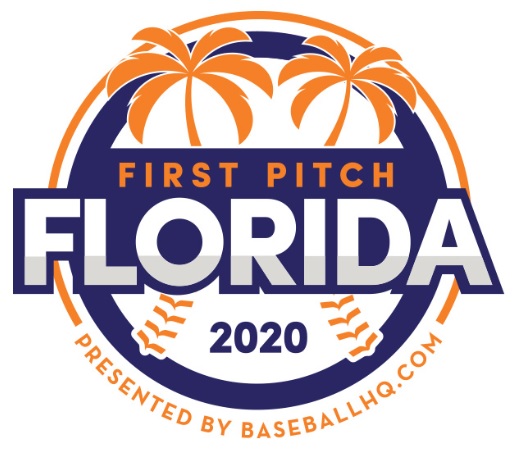 Inaugural Event!
February 28-March 1, 2020
St. Petersburg, FL
A few seats still left!