THE BIG HURT: Hurt file, April 10-15
By Matthew Cederholm
April 15th, 2019 1:03am
NOTE: The focus of this column is analysis, so we don't cover the progress of every injured player. We try to highlight the key fantasy contributors, unusual injuries, or situations where the official projected return is variable or not given. Players whose progress is proceeding as expected are very well covered by fantasy news sources; we'll tend to leave those players alone unless we have something we want to add to the news coverage. This column is updated on Wednesdays, Saturdays, and Mondays.
Last week's column (April 3-8)
The injury rate is highest in April and declines as the season progresses. The combination of colder weather and the jump to maximum effort places extra stress on player's bodies, with predictable results. The collection here is pretty representative of that, populated mostly by muscle strains and other soft-tissue injuries.
April 15, 2019
Arodys Vizcaino (RHP, ATL) – R shoulder inflammation (4/7/19)
Inflammation describes the symptoms and not the cause. The most likely cause is overuse, but there could also be an impingement, tear, or something equally bad. The usual course of action is to give the shoulder some time to calm down, then do a thorough exam. The median return is about three weeks, while 40 percent of pitchers need more than a month. Given his history of shoulder issues, we're going to estimate a bit longer than usual, but it's mostly speculation right now.
2019 Impact: He was already high risk; Variable return date
Est. Return: Mid-/late May
Rougned Odor (2B, TEX) – R knee sprain (4/12/19)
This appears to be a mild sprain, as the symptoms were rather mild. He'll be out for two weeks and should then start ramping back up. There's low risk of recurrence.
2019 Impact: Likely minimal, beyond time missed
Est. Return: Mid-May
Dellin Betances (LHP, NYY) – R shoulder impingement (3/19/19) UPDATE
Things are not going well in his recovery. He needed a cortisone shot recently and the team also revealed that he had a bone spur in his shoulder. The location of the spur will determine the recovery path, which could result in surgery. It's not being dramatic to say that the bulk of his 2019 is at risk here.
2019 Impact: High risk; Potential to miss large part of the season
Est. Return: Mid-June (best estimate)
Wade Leblanc (LHP, SEA) – R oblique strain (4/13/19)
This is a Grade 2 strain. The team estimate is 4-6 weeks, which is possible, but oblique injuries can be slow to heal, and he could wind up missing as much as eight weeks. There's a relatively low risk of re-injury.
2019 Impact: Possibility of longer absence than projected
Est. Return: Late May
April 13, 2019
Billy Hamilton (OF, KC) – L knee sprain (4/11/19)
He's listed as day-to-day, so it sounds like a minor injury. He could miss a few days to a week if that's the case, and of course his running might be hampered for a week or two. If it does not respond to rest and medication, he could miss 2-4 weeks as a result.
2019 Impact: Will likely miss a few days; Reduced running for a week or two
Est. Return: April 14-18
Max Scherzer (RHP, WAS) – R ankle bruise (4/7/19)
This looks like a minor thing that may push him back a few days, but when the (arguably) best pitcher in baseball isn't 100%, it warrants our attention. There is a very small risk that he suffered a bone bruise, which would keep him out a month or two, but that's low probability. If he can't make his start on Saturday, he may just be skipped and come back next week. He could also be less effective on Sunday if his ankle is still bothering him.
2019 Impact: May miss a start or be less than 100%, but should be fine within a week
Est. Return: April 14-18
Gary Sanchez (C, NYY) – L calf strain (4/8/19)
This looks like a minor injury, but there is a high recurrence rate, and the best course of action is making sure it's fully healed before he returns to action.
2019 Impact: Likely minimal
Est. Return: Late April/early May
Mike Trout (OF, LAA) – Groin strain (4/9/19)
Groin strains are not something you play through; even the mildest strains should require a week or so of rest. There is a high risk of recurrence if the player isn't fully healed before returning to action. If he tries to play through it, he risks a more serious injury that could keep him out for several weeks instead of a few days. This is a situation that bears watching.
2019 Impact: High risk in the short-term
Est. Return: April 15-18
April 10, 2019
Mike Clevinger (RHP, CLE) – Back, muscle strain (4/7/19) UPDATE
Parsing the information the team has released, it seems he has a Grade 2 (or worse) tear of the teres major muscle. This is a small muscle that connects the back of the shoulder to the top of the arm, and it is mainly used in the pitching motion to pull the arm back at the start. It's an odd injury for a pitcher to say the least, and it only has one real recent comp: Erasmo Ramirez in 2018. That injury cost Ramirez 11+ weeks on the IL. We imagine that it's a difficult muscle to rehab, as it would be hard to isolate it when exercising. He's not going to throw for 6-8 weeks at a minimum, at which point he will be re-evaluated. This likely keeps him out until the second half.
2019 Impact: Possibility of longer IL stay than projected; Possibility of recurrence, especially when he first returns
Est. Return: Mid-/late June, best case
David Dahl (OF, COL) – Abdomen/oblique strain (4/7/19)
The team isn't providing much clarity here. It's a "slight" injury to the "core," but no identification of which muscle. However, it's most likely an oblique injury. The team is expected to place him on the IL, but only expects him to miss a few days, for now. About one in six oblique injuries require a minimum IL stay and the median recovery is about four weeks. We'll lean towards the team's estimate for now, but oblique injuries can be slow healers, and Dahl has not healed quickly from past injuries, so be prepared.
2019 Impact: High risk; Strong possibility of IL stay longer than projected
Est. Return: Late April
Hyun-Jin Ryu (LHP, LA) – L groin strain (4/8/19)
The same injury cost him three-plus months in 2018; it's likely that this one is less severe. There's no word as to the severity, so we'll assume Grade 1 for now.
2019 Impact: High risk; High chance of recurrence
Est. Return: Early May
Franchy Cordero (OF, SD) – R elbow soreness (4/8/19)
He missed four months in 2018 with elbow issues. While his current injury is not necessarily related, it's certainly a concern. We'll assume a short stay for now, but there is the potential for something bad here.
2019 Impact: Possibility of a more serious injury
Est. Return: Early May
Luis Severino (RHP, NYY) – R shoulder inflammation, lat strain (3/3/19 and 4/6/19) UPDATE
He suffered the lat strain during his rehab, and it's a bad one (Grade 2). He'll be shut down for six weeks before he can do anything else. This is reminiscent of Noah Syndergaard in 2017. That did not end well.
2019 Impact: Very high risk; Possibility of a longer IL stay than projected
Est. Return: Mid-June
Jon Lester (LHP, CHC) – L hamtring strain (4/8/19)
His MRI results are not in (or at least are not public), but he's already expected to hit the IL. If it's a mild (Grade 1) strain, he'll miss 1-3 weeks. A more severe strain would mean something more like 4-8 weeks. We'll go with the mild for now.
2019 Impact: Elevated risk; Possibility of recurrence
Est. Return: Late April
For more information about the terms used in this article, see our Glossary Primer.
Shopping Cart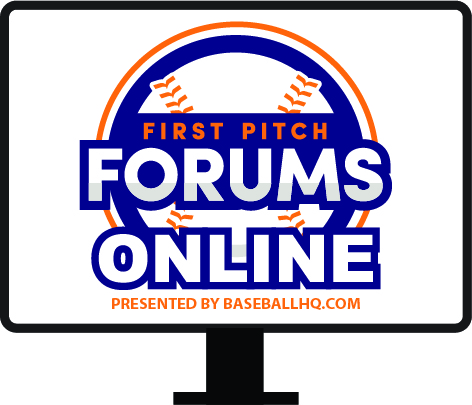 Our virtual First Pitch Forum returns!
Three online-only events: March 5, 11, 17
Join us live, or watch when you want
Just $19!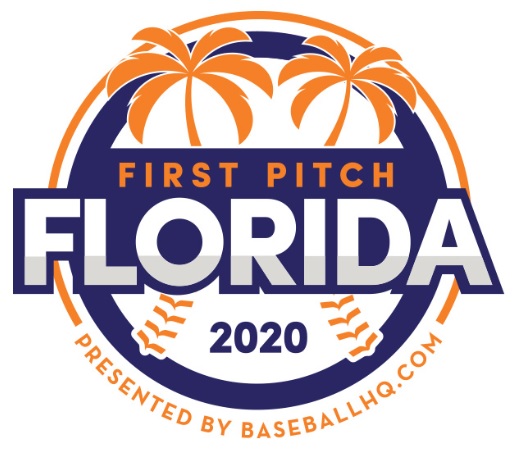 Inaugural Event!
February 28-March 1, 2020
St. Petersburg, FL
A few seats still left!