BATTERS: Very early slow start holds, 2019
By Stephen Nickrand

@StephenNickrand
April 15th, 2019 1:06am
It can be tempting to cut bait on hitters who have gotten off to slow starts. Resisting the urge to do so often is difficult, since we all want to get off to quick starts in our leagues. But it's a decision that can help you enjoy the ride up when skilled bats turn things around.
Let's take a closer look at several guys in each league who stand great shots at rebounding from their early swoons, keeping in mind that small sample sizes can easily lead owners to making cut decisions that they will later regret.

AMERICAN LEAGUE
Yonder Alonso (1B/DH, CHW) has hurt the owners that are using him as a frontline 1B or DH. He has a rough .162 BA and .665 OPS after 37 AB. But his underlying skills are much more optimistic. His plate skills are intact (21% bb%, 78% ct%, 1.25 Eye). As are his underlying power skills (119 xPX). Now's a good time to buy low on him.
Jake Bauers (1B/LF, CLE) is contributing to the slow starts of many offenses. He has a .171 BA, 1 HR, and 3 RBI over his first 41 AB. While the upper-tier power he showed in 2018 (130 PX, 132 xPX) hasn't materialized yet in 2019 (69 PX, 60 xPX), he's making a lot more contact in 2019 (83% ct%) than he did in 2018 (68% ct%). His walk rate remains high too (11% bb%). There's no reason to panic here, even if he might be squeezed out of at-bats in the short-term.
Jeimer Candelario (3B, DET) is another young bat that is off to a slow start. He has produced just a .178 BA, 0 HR, and 2 RBI over 45 AB. However, his plate skills aren't terrible (10% bb%, 67% ct%), and his 130 xPX suggests the power he showed in 2018 will return. A 0% HR/F has zapped his power so far in 2019.
Delino DeShields Jr. (CF, TEX) hasn't helped any of his owners so far in 2019 (.171 BA, .598 OPS in 35 AB). A 19% h% has been the primary reason for his early struggles, a mark that is much worse than what he carried in 2018 (28% h%). Those who drafted him did so with the hope of another 20+ SB, and given his 18% bb% and 1.00 Eye, he could produce steals in bunches once his hit rate inches up.
Teoscar Hernandez (LF, TOR) had good intrigue in keeper leagues in 2019 drafts given his power/speed upside (149 xPX, 158 Spd in 2018). So far in 2019, none of that has materialized (0 HR, 1 SB in 43 AB). In spite of hitting flyballs at a decent clip (39/15/45 G/L/F), Hernandez hasn't had one leave the park yet. On the plus side, Hernandez's early plate skills are the best we've ever seen from him (14% bb%, 74% ct%, 0.64 Eye). Once his power gets into groove, Hernandez could emerge pretty quickly.
Jose Ramirez (3B, CLE) was drafted as a top-5 player in 2019 drafts but sure hasn't produced like it in the early-going. He has a .146 BA, 0 HR, and 2 RBI in 48 AB. While his marginal plate discipline hasn't helped matters (4% bb%, 81% ct%, 0.22 Eye), his power (132 xPX) and speed (121 Spd) skills are intact. Given his surging stats and skills prior to this season, it's way too early to sell low on Ramirez.

NATIONAL LEAGUE
Jesus Aguilar (1B, MIL) has been a hole in many lineups at the start of the 2019 season. He has posted a .143 BA and .441 OPS in 42 AB. That said, he's another batter with underlying skills that foretell a rebound. His plate discipline is strong (16% bb%, 79% ct%, 0.89 Eye). And his 112 xPX suggests there's power lurking. An 18% h% and 0% HR/F have been the reasons for his slow start.
Nolan Arenado (3B, COL) was drafted as a top-10 player in most leagues. He hasn't come close to delivering that kind of value (0 HR, 6 RBI, .246 BA in 61 AB). Fortunately, he hasn't sold out his plate approach during this slump (7% bb%, 90% ct%, 0.83 Eye). His current 27% h% would be the lowest of his career. Given his steady history of production and intact plate skills, expect a rebound soon.
Paul Goldschmidt (1B, STL) is another cornerstone bat that is off to a rough start (.180 BA in 50 AB). That bad batting average has been the result of a tiny 11% h%, the second-lowest mark in MLB. His plate skills (14% bb, 67% ct%, 0.50 Eye) aren't very much different than those he posted last season (13% bb%, 71% ct%, 0.52 Eye). His power remains firmly elite (178 PX, 255 xPX). He's another building block bat in store for a big surge.
Jung-ho Kang (3B, PIT) was drafted as a power source late in many drafts (427 ADP). None of that pop has materialized though (1 HR, .427 OPS in 38 AB). Strikeouts have been a concern (58% ct%), his power base has been mediocre (86 xPX), and his overall skills have been gruesome (-42 BPV). But we have to keep in mind that the last time he received extended MLB at-bats was way back in 2016. Kang stands a good shot at warming up as the season goes along.
Jesse Winker (LF, CIN) also is struggling early in 2019. He owns a .162 BA and .667 OPS after 37 AB. But we know he got better as the 2018 season went along, a year in which a torn labrum ended his season early. Underneath his bad start is lurking an elite 153 xPX that has been held back by a tiny 12% h%. Buy low targets don't get much better than Winker.
For more information about the terms used in this article, see our Glossary Primer.
Shopping Cart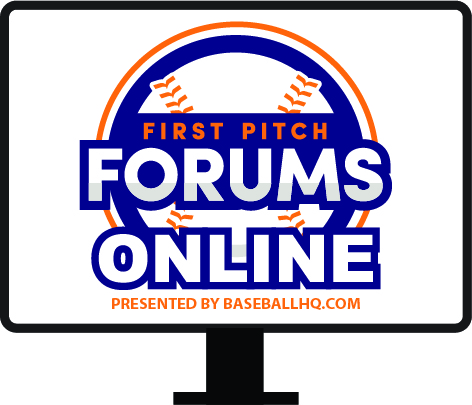 Our virtual First Pitch Forum returns!
Three online-only events: March 5, 11, 17
Join us live, or watch when you want
Just $19!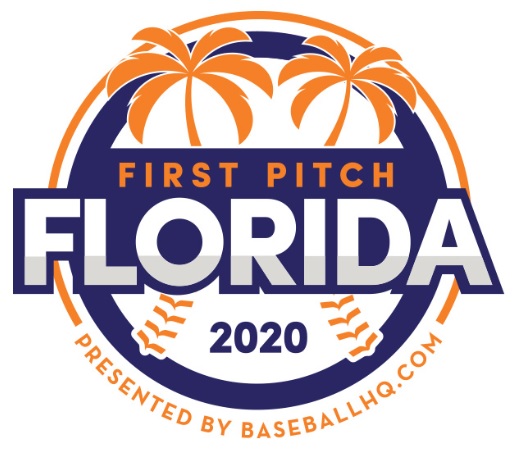 Inaugural Event!
February 28-March 1, 2020
St. Petersburg, FL
A few seats still left!