BATTERS: Bench targets, 2019
By Stephen Nickrand

@StephenNickrand
April 1st, 2019 1:04am
As is the case with starting pitchers, owners often overvalue Opening Day starting lineups. As such, bats who start the season on the bench often can be rostered at a nice discount. Especially those with hidden or emerging skills, since they are likely to carve out a full-time role once an opportunity arises.
At this time last season, Jurickson Profar (SS/3B/1B, OAK) and Enrique Hernandez (CF/2B/SS, LA) began on the benches of their teams before delivering a lot of value to their owners during the season.
Here are a bunch of bench bats whose value could increase as the season moves along.

AMERICAN LEAGUE
Greg Allen (CF, CLE) is a premium stash for owners needing a SB speculation. He bumped up his rate of contact from a poor 68% ct% in the first half of 2018 to a strong 85% ct% in the second half. And he drew walks at a high clip in September (11% bb%). He could deliver 30 SB in 2019, even in a part-time role.
Willians Astudillo (C, MIN) is one of the most intriguing bench stashes around. He posted a crazy 97% ct% in 93 AB with MIN in 2018. And he didn't strike out in 51 AB this spring, even posting a solid .804 OPS over that period. He's a great guy to use as your second catcher.
Yandy Diaz (DH, TAM) will start the season in a regular role in the TAM lineup due to the injury to Matt Duffy (3B, TAM). While it might be safe to assume that Diaz's at-bats will dry up once Duffy returns, Diaz already has shown some power this season after hitting a couple of HR this spring. We know that his high-octane exit velocities bode well for power if he can sustain more of an uppercut in his swing. He's an excellent early-season speculation.
David Fletcher (2B/3B, LAA) has a shot to add value as a BA/SB source in 2019. He made excellent contact (88% ct%) during his rookie season in 2018 and showed good wheels (112 Spd). He had 4 SB in 4 attempts this spring, an indication that he might be given a stronger green light in 2019.
Avisail Garcia (RF, TAM) struggled with injuries in 2018 and won't start the season in an everyday role in the TAM lineup. But there are a couple of reasons to stash Garcia on your bench. Check out his flyball rate over the past three seasons: 23%, 27%, 34% FB%. In addition, he had a 130 PX vs. LHers in 2018. He could eclipse 20 HR in 2019 if he can get 400 AB.
Isiah Kiner-Falefa (3B/2B/C, TEX) will act as a Swiss army knife in the TEX lineup. While his ground ball stroke caps his power upside, his ability to make contact and swipe bases gives him a unique profile as your second catcher.
Renato Nunez (3B, BAL) could work his way into a regular role in the BAL lineup. He has flashed good power skills in the past, and he did deliver 4 HR in 43 AB this spring. Strikeouts are his bugaboo, and they were again this spring (1/15 BB/K in 43 AB). Still, at age 25, we can't write him off.
Daniel Vogelbach (1B, SEA) had a 13/8 BB/K in 26 AB during spring training. We know he has shown good patience and power in the minors, but hasn't been able to do the same in the majors. But he could carve out a role as a semi-regular producer vs. RHers as the season goes along.

NATIONAL LEAGUE
Aaron Altherr (RF, PHI) has been forgotten about in most leagues (738 ADP) after a rough 2018 (.628 OPS, 1 BPV in 243 AB). But Altherr delivered a $12 return the year prior, and he still owns above-average marks in both power (113 PX) and speed (112 Spd). A career-worst 25% h% in 2018 fueled most of his struggles. He's worthy of stashing in deep leagues.
David Bote (3B, CHC) emerged in the high minors in 2018, then followed that up with some very strong results after his recall before faltering down the stretch. He was excellent this spring though (3 HR, 1.266 OPS, 10/10 BB/K in 43 AB). His ability to defend all over the infield gives him the path to fulfill a super-utility role. He can provide value to you in deep NL-only leagues.
Keon Broxton (CF, NYM) will start the season on the NYM bench. But he's another guy that produced double-digit value prior to a down 2018, one that was driven by a career-worst 22% h%. His willingness to draw walks and his elite wheels are two skills that can help to cover up the holes in his swing. And his level of contact did improve considerably last season (58% ct% in 2017, 64% ct% in 2018). He's another buy-low target that you can get for next to nothing (622 ADP).
Garrett Hampson (SS, COL) won't start the season with an everyday role in the COL lineup due to the big spring of Ryan McMahon (1B, COL). But Hampson's BA/SB upside gives him a higher upside in fantasy leagues, and his significantly better plate skills give him a much higher floor. Now's the time to buy low on Hampson if you can.
Matt Kemp (LF, CIN) isn't projected to get everyday work in the CIN outfield. But he did post an .800+ OPS against both lefties and righties in 2018, and he has put up a 130+ xPX in eight of the last nine seasons. Even as he enters his mid-30s, Kemp's production foundation remains worth owning.
Scott Kingery (SS, PHI) is a former top 2B prospect that struggled during his rookie season in 2018 (.605 OPS, 0 BPV in 452 AB). He posted solid results in everyday work this spring (.799 OPS in 53 AB). He'll need to improve his contact rate in order to stick as a regular, but at age 25, he's got time to do so.
Manuel Margot (CF, SD) likely won't be on the SD bench for long given his multi-category potential and strong defense in CF. He showed very good underlying power (114 xPX) and speed (161 Spd) skills in the 2H of 2018, and at age 24, he's just tapping into his potential. You won't be able to get Margot any cheaper than at his current value.
Yairo Munoz (SS/2B/3B/OF, STL) carries value in many leagues due to his dual IF/OF eligibility. He also bears watching due to the huge growth in his plate skills that he showed between the 1H (7% bb%, 72% ct%, 0.26 Eye) and 2H (11% bb%, 78% ct%, 0.58 Eye) of 2018. In particular, he was very effective against lefties (.838 OPS, 138 PX vL). At age 24, it's not unreasonable to expect further growth.
Hunter Renfroe (LF, SD) made some subtle gains in 2018 that should warrant your attention. He posted a 77% ct% in August and September combined. And his power skills in the second half were near-elite (164 PX, 148 xPX). He also hit RHers with authority for the first extended period of his career (.803 OPS vR). Don't avoid him just because he won't get daily at-bats early in the season.
Pablo Reyes (RF, PIT) could produce value in a super-utility role for PIT in 2019. He carried both power (114 xPX) and speed (130 Spd) skills with PIT in a small 58 AB sample in 2018. He turned those skills into results this spring (2 HR, 3 SB in 53 AB) while controlling home plate (4/6 BB/K in 53 AB).
Eric Thames (RF/1B, MIL) is a good stash for owners in need of power. A thumb injury limited him in 2018, but it didn't prevent him from posting an elite 186 xPX. His dwindling contact rate (61% ct% in 2018) means he will kill your batting average, but elite power profiles like this still have value.
Christian Walker (1B, ARI) increased his stock with a strong showing this spring. He had a 1.041 OPS behind eight extra-base hits in 49 AB. He has shown a combination of good power and plate patience during his career. At age 28, he's no longer much of a prospect. But we can't totally dismiss his early-season power either. He's worthy of speculation in deep leagues.
For more information about the terms used in this article, see our Glossary Primer.
Shopping Cart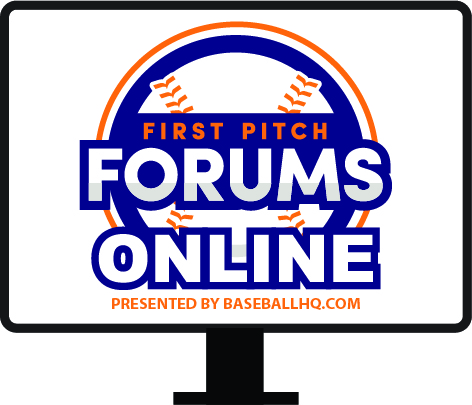 Our virtual First Pitch Forum returns!
Three online-only events: March 5, 11, 17
Join us live, or watch when you want
Just $19!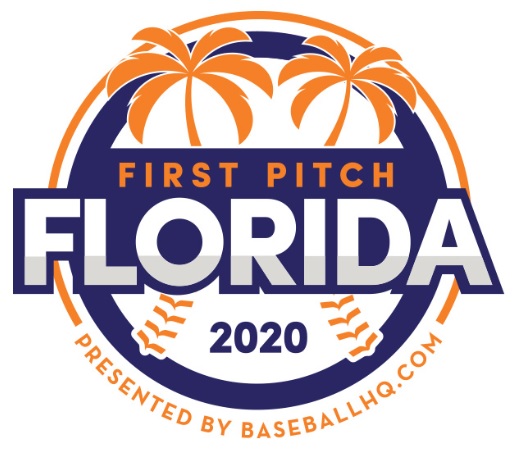 Inaugural Event!
February 28-March 1, 2020
St. Petersburg, FL
A few seats still left!