BATTERS: 2017 Very early slow start holds
By Stephen Nickrand

@StephenNickrand
April 16th, 2017 11:04pm
It can be tempting to cut bait on hitters who have gotten off to slow starts. Resisting the urge to do so often is difficult, since we all want to get off to quick starts in our leagues. But foregoing a decision to cut a hitter too early can help you the hot streak later in the season.
Let's take a closer look at several players in each league who stand great shots at rebounding from their early swoons, keeping in mind that small skill samples like the ones currently at our disposal can easily lead owners to making cut decisions that they will later regret.

AMERICAN LEAGUE
Mookie Betts (RF, BOS) has an empty .286 BA after the season's first two weeks. He has produced 0 HR, 1 RBI, and 0 SB, along with a marginal .696 OPS. But no batter has had a more discerning batting eye than Betts (4.00 Eye). In fact, he hasn't even struck out once. And he's hitting the ball with authority (116 HctX), so his power is likely to follow.
Miguel Cabrera (1B, DET) is a post-peak bat that has been slowly declining in recent years. So his very slow start to the season (.182 BA, .705 OPS) might seem like a warning sign to some. But there's very little reason for significant concern here, as his .182 BABIP has been the main reason for his struggles. He's drawing walks at a high volume (20% bb%). There's no striking reason here to dangle him.
Todd Frazier (3B, CHW) has not been productive at all (.120 BA, .521 OPS in 25 AB). However, there are good reasons to believe he'll turn things around soon. For one, his pitch recognition has been very strong: 14% bb%, 84% ct%, 1.00 Eye. He's hitting a lot of flyballs (29/19/52 G/L/F), but only one of them has left the park (9% HR/F after 15%+ HR/F last three seasons). There's a big rebound coming here.
Manny Machado (3B, BAL) is another elite bat who has started the season slowly (.152 BA, .566 OPS). But there's no reason for concern here either. His foundation of plate skills remains sturdy: 13% bb%, 79% ct%, 0.71 Eye. He's hitting the ball with a lot of force (135 HctX), and his expected power level (168 xPX) is a lot higher than his actual power (97 PX). It all adds up to a hitter who is about to go on a tear.
Russell Martin (C, TOR) is one that is also scuffling on the surface (.071 BA, .364 OPS in 28 AB). But his underlying metrics suggest he should rebound like he did in 2016. He's drawing plenty of walks (20% bb%) and is lofting the ball well (53% FB%). A 0% HR/F has prevented any of those flyballs from leaving the park. As that mark normalizes (21% HR/F in '15, 18% HR/F in '16), Martin's production should follow suit.
Pablo Sandoval (3B, BOS) has put up an ugly .143 BA and .548 OPS after 35 AB. It's a disappointing start to the season after the optimism he generated this spring. Still, it's way too early to cut bait. He has a crazy .120 BABIP; it's the main reason his batting average has tanked. He's hitting the ball very hard (145 HctX) and has an expected power level that's almost 25% above average (124 xPX).

NATIONAL LEAGUE
Brandon Belt (1B, SF) has failed to live up to his breakout potential for a couple of years now. His slow start to the season isn't doing anything to silence his doubters (.191 BA in 47 AB). That aside, Belt's plate skills are more than solid (16% bb%, 77% ct%, 0.82 Eye). And he has shown good power (3 HR), which has been backed up by a solid 121 xPX. A deflated .182 BABIP is the only reason he's carrying a sub-.200 BA.
Maikel Franco (3B, PHI) has not enjoyed a quick start to the 2017 season (.216 BA in 37 AB). But his pitch recognition has been pretty solid, as he's drawing walks (10% bb%) and making good contact (84% ct%). In fact, those marks are the best levels he has displayed in his career. A .200 BABIP has been the real reason for his low batting average.
Scott Schebler (RF, CIN) entered the 2017 season with some good power breakout potential. His sub-.200 BA after the season's first two weeks might make it seem like he's not ready to take a sustained step forward. But his underlying skills suggest otherwise. He has shown a very good control of home plate (11% bb%, 84% ct%, 0.80 Eye), has very good power skills (142 PX, 129 xPX), and carries strong overall skills (95 BPV). This might be the last time you can buy low on Schebler this season.
Ryan Schimpf (2B/3B, SD) owns an ugly .148 BA after his first 40 plate appearances, and he's striking out in a third of them (33% K%). While strikeouts likely will remain a facet of his profile, so too is a very high walk rate (28% bb%). Blame a .143 BABIP for his terrible batting average. His power output and potential are both very good (168 PX, 132 xPX), and few batters have a better uppercut in his swing than Schimpf does (63% FB%). While his terrible contact rate is a concern and might limit his opportunities for everyday duty, Schimpf's early power skills are following up well from his 2016 debut.
Joey Votto (1B, CIN) is suffering through a slow start (.167 BA, .646 OPS in 42 AB), giving some owners reason to dangle him for help in other areas. If that's the case in your league, jump at the chance to get him on a discount. Votto's .118 BABIP is the biggest reason for his early struggles. His expected batting average (.292 xBA) is solid and should only get better as the season goes along.
Kolten Wong (2B, STL) has an ugly .148 BA and .480 OPS after his first 27 AB. Given his significant struggles at the beginning of 2016, it's a slow start that might cause owners to lose faith in him again. Don't follow suit. Wong has shown exceptional plate control skills: 13% bb%, 89% ct%, 1.33 Eye. A .167 BABIP and 0% HR/F are the primary reasons for his lack of production.
For more information about the terms used in this article, see our Glossary Primer.
Shopping Cart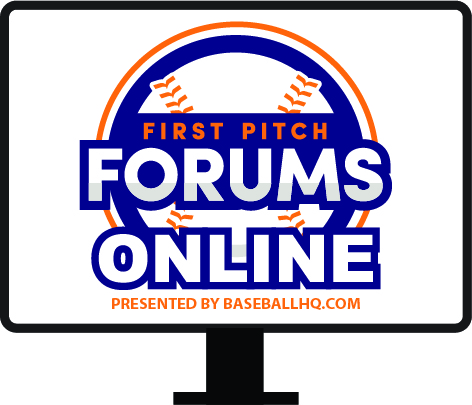 Our virtual First Pitch Forum returns!
Three online-only events: March 5, 11, 17
Join us live, or watch when you want
Just $19!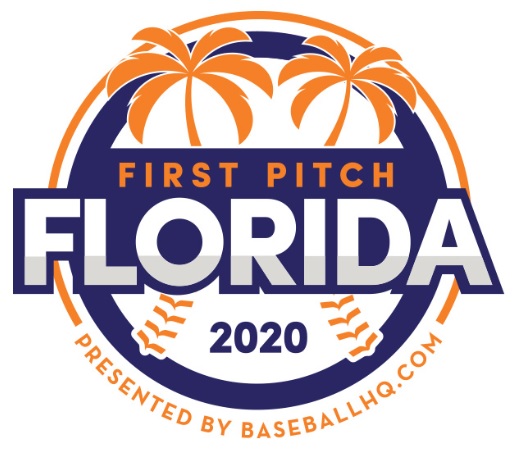 Inaugural Event!
February 28-March 1, 2020
St. Petersburg, FL
A few seats still left!