Baseball HQ's 2021 Track Record
Click Here to View our Titles and Awards
Need player projections? Pick up any one of a dozen spring magazines or browse over to any fantasy baseball web site. But what you're really getting are three-year averages, subjective opinions or canned, inert numbers. Real performance forecasting is a living, breathing process that looks beyond faulty statistics and focuses on the analysis of component skills and leading indicators. That's what we do at Baseball HQ; it's a process that has been the foundation of our publications since 1993.
In 2021, this process produced a set of projections that could have made the difference in your fantasy season. Here is a look at how the analysis works, and some of the results...
2021 Batters
Yordan Alvarez: We're "all in" on Yordan at his current, 6th-round ADP; we'd even jump a round or two earlier under the right circumstances. He has .300-40-100 upside. (Cederholm)
2020: 1-4-.250 in 8 AB (missed most of season with injury)
2021: 33-104-.277 in 537 AB
Jose Altuve: A season to forget, as speed, power, ct%, and luck all went in the wrong direction. Had short IL stint due to knee sprain, the third straight year in which he's missed time with leg issue, so return to double-digit SB is no guarantee. But trust the track record when it comes to the rest of the package, and be ready to buy in at a discounted rate. (Rudd)
2020: 5-18-2-.219 in 192 AB
2021: 31-83-5-.277 in 602 AB
Josh Bell: Launch angle volatility reversed 2019 swing change gains. GB% spiked; PX/xPX collapsed; BA plummeted along with plate skills as he struggled throughout. But HctX, HR/F, exit velocity are in great shape, and we've seen what the big 1B can do with loft. Likely a sample aberration; age, health point to a rebound. (Thompson)
2020: 8-22-.226 in 195 AB
2021: 27-88-.261 in 498 AB

Brandon Belt: Heel injury just delayed assault on Oracle Park's new hitter-friendly dimensions (1.246 OPS). Power/patience combo peaked as Brl%, HctX, HR/F soared; BA, Eye never looked better. More abysmal results vL keep playing time at risk; history, age, suspect durability point to some regression. UP: 30 HR looks doable again, but we've been fooled before. (Thompson)
2020: 9-30-.309 in 149 AB
2021: 29-59-.274 in 325 AB … and more injuries
Bo Bichette: Fast start interrupted by mid-August knee injury that shelved him for a month; legs checked out following his return. Plenty of small sample positives, notably the power metrics, LD%/H% and running game. Could use some bb% refinement (and a full healthy season), but still looks like a 5-category middle infielder. Stardom seems imminent. (Thompson)
2020: 5-23-4-.301 in 123 AB
2021: 29-102-25-.298 in 640 AB
Xander Bogaerts: More of the usual: a stat-stuffing campaign across all five categories. Greener light on basepaths was the cherry on top, and perfect success rate should keep those SB opps coming. Pristine BA floor intact thanks to stable ct%/h% baselines, while 2019's power gains held firm. Pay up for "the usual" once more; it always satisfies. (Bloomfield)
2019: 33-117-4.309 in 614 AB
2020: 11-28-8-.300 in 203 AB
2021: 23-79-5-.295 in 529 AB
Alex Bregman: Pristine R$ baseline heading into age-26 season... and then BANG. Hamstring injury cost him three weeks and likely stifled SB, and while h% wrecked BA, his stout ct%/LD% combo remained firmly in place. Of greater worry is the HR dip, as xHR has never quite bought in and Brl% continues to wane. Rebound to .300 more likely than 30 HR (Bloomfield)
2019: 41-112-5-.296 in 554 AB
2020: 6-22-0-.242 in 153 AB
2021: 12-55-1-.270 in 348 AB
Kris Bryant: Tallied more RBI in final weekend (6) than rest of season combined, as an Operation-like list of ailments (back, elbow, illness, wrist/finger, oblique) had to play a role in this collapse. Time's up to dream on a repeat of 2016's MVP season—recent xBA/xPX baselines confirm that's a reach—but an injury-related mulligan should lead to modest profit. (Bloomfield)
2020: 4-11-0-.206 in 131 AB
2021: 25-73-10-.265 in 513 AB
C.J. Cron: Knee surgery limited season to 3 1/2 weeks. Micro-samples from 2020 are irrelevant, but pre-2020 trends in ct%, Brl%, EV, xHR/F were all pointing at possibility of another level. Career year may have just been delayed. (Nickrand)
2019: 25-78-.253 in 458 AB
2021: 28-92-.281 in 470 AB, career-best $21
Rafael Devers: While growth in plate skills didn't hold, top-tier bat talent keeps makes him a premium investment. 96th percentile exit velocity, upper quartile Brl% provide foundation to become top-five bat. Missing piece is consistency, as shown by yo-yo ct% and unstable R$, which shouldn't surprise given age. With return of 2019 plate skills... UP: MVP (Nickrand)
2019: 32-115-.311 in 647 AB
2020: 11-43-.263 in 232 AB
2021: 38-113-.279 in 591 AB
Adam Duvall: Return to 30+ HR pace came with backing of strong Brl% and xPX, along with a launch angle that facilitates those skills. But power-only types aren't hard to find these days. Low-contact approach is cemented in profile and will prevent BA from being anything but a liability. Buy the 30 homers and move on. (Nickrand)
2020: 16-33-.237 in 190 AB (tied for third in NL HR)
2021: 38-113-.228 in 513 AB
Eduardo Escobar: Reportedly out of shape after returning from the COVID hiatus, and it shows in this massive, across-the-board nosedive. Batting eye about the only thing that didn't crater, so the "rebuilding" blocks are still in place. Assuming he learned his lesson, expect at least a partial rebound, although another 30+ HR still rates as unlikely. (Truesdell)
2019: 35-118-.269 in 636 AB
2020: 4-20-.212 in 203 AB
2021: 28-90-.253 in 549 AB
Kyle Farmer: Could he contribute as a short-side platoon player? You have to squint hard, but... maybe? Climbing vL+ encouraging to that end. And despite a fat zero in the HR column, power skills actually showing signs of post-peak growth, with small-sample exit velocity jump and 2-year launch angle improvement. Bet a buck blind, hope he runs into a few. (Truesdell)
2020: 0-4-.266 in 64 AB
2021: 16-63-.263 in 483 AB
Ty France: France's .305 BA relied heavily on two things that are highly unlikely to repeat: a 39% hit rate and a 31% line drive rate. While his batting average will almost certainly go down in 2021, there's reason to think he might hit for more power. His Triple-A PX offered a glimpse of more elite power skill, and his xHR and xHR/F rates in the majors suggest he could deliver 20+ HR if given full-time at-bats. And while he's unlikely to hit .300+ again, there's enough positives in his skill set to give him double-digit value if he does reach 450-500 PA. (Kruse)
2020: 4-23-.305, $13 R$ in 141 AB
2021: 18-73-.291, $19 R$ in 571 AB
Adam Frazier: After a slow start, found his game again in September (.756 OPS, .261 xBA, 0.91 Eye), which is probably closer to what he'd end up with over a full season. Sure, power/speed skills are average to below avg, and his game is... well, let's say unsexy. But BA is highly likely to rebound, and that means there's the potential for some unheralded profit here. (Truesdell)
2020: 7-23-1-.230, $8 R$ in 209 AB
2021: 5-43-10-.305, $22 R$ in 577 AB
Freddie Freeman: Made fabulous 2016-19 seasons look almost pedestrian. Skills supported it too, with massive Eye growth plus hard-contact spike?and those were both already pretty darn good! Trend vL is about the only nit to pick here, and sure, it's worth watching. And most anyone would regress after this kind of career exclamation point. But a safe 1st-rounder. (Truesdell)
2020: 13-53-.341, $37 in 214 AB (second in NL BA)
2021: 31-83-.300, $32 in 600 AB
Avisail Garcia: Battled wrist, ankle, and hamstring tweaks—none bad enough to cost him much PT, but perhaps enough to explain the massive collapse in barrels and associated power skills. Took more walks—possibly another sign he just didn't feel like swinging the bat. xBA history says BA rebound to 2019 level unlikely; elsewhere, expect a positive regression. (Truesdell)
2019: 20-72-10-.282 in 489 AB
2020: 2-25-1-.238 in 181 AB
2021: 29-86-8-.262 in 461 AB
Paul Goldschmidt: Dip in power skills may be related to elbow bone spurs, which bothered him in the spring and required surgery after the season. Otherwise, owns a terrific set of plate skills that show little sign of decay. (Truesdell)
2020: 6-21-.304 in 191 AB
2021: 31-99-.294 in 603 AB
Bryce Harper: Built upon strong 2H-19 by crossing $30 barrier in short 2020 campaign. Is a full-season repeat supported? Elite exit velocity, xPX, Brl% have long validated the elite power. Contact gains are a new development, raising BA floor. Platoon split has been erased, bonus smattering of SB continues. The 2H 19+20 line suggests ... UP: 40 HR, 20 SB, .270 BA (Pyron)
2019: 35-114-15-.260 in 573 AB
2020: 13-33-8-.268 in 190 AB
2021: 35-84-13-.309 in 488 AB
Max Kepler: 2019 xHR foretold this HR pullback; launch angle and FB% confirm he's generating HR output with volume of flyballs rather than light-tower power. Brl% and exit velocity dips negate any optimism from LD% gains. Best to wipe 2019's power from your mind: if it happens again, it will come with 2020 BA. (Murphy)
2019: 36-90-.252 in 524 AB (22 xHR)
2020: 9-23-.228 in 171 AB
2021: 19-54-.211 in 426 AB
Francisco Lindor: ADP currently sits just outside of the first round, based on the past 39 applicable drafts. What drafters don't seem to be pricing in is the very significant change in his home ballpark. Lindor's speed has been league-average for the past few years, so he's not the kind of guy you change your strategy for. There's a real chance his SB totals drop... in the late 1st/early 2nd round, there are better choices. (Cederholm)
2019: 32-74-22-.284 in 598 AB
2020: 8-27-6-.258 in 236 AB
2021: 20-63-10-.230 in 452 AB
Brandon Lowe: These are star-level metrics seeking 600 PAs. With straight-line growth in HctX, Brl%, xPX, the HR/F numbers and HR totals are legit … and he's smartly picked his spots to run. Some rates will level off, but here's to a new MI banger. (Hershey)
2020: 14-37-.269 in 193 AB
2021: 39-99-.247 in 535 AB
J.D. Martinez: Prototypical small sample train wreck. Exit velocity was down along with less consistent launch angle. But xHR, xHR/F, Brl% all say HR plunge was overexaggerated; xPX points to big rebound. Plate skills weren't off the 5-year range; depressed h% also points to better BA days ahead with regression. Talk up his age, buy the bargain. (Thompson)
2020: 7-27-.213 in 211 AB
2021: 28-99-.286 in 570 AB
Ryan McMahon: McMahon has shown good power in bursts over the past couple of years, and his 2020 contact woes could be an effect of the weird season. A 70% ct%, 135 PX type of profile seems in reach if he can continue to grow, and that could be a 30-HR season. (Cederholm)
2020: 9-26-.215 with 62% ct% in 172 AB
2021: 23-86-.254 with 72% ct% in 528 AB
Max Muncy: Played straight through early nagging finger, elbow injuries. They likely contributed to the LD%, h% plunges that torpedoed his BA; PX, QBaB also say something was off. But bb% remained elite, HctX firm, and the HR kept coming. Both xPX, xHR/f say they will continue. Versatility keeps him a name you want to own in OBP leagues. (Thompson)
2020: 12-27-.192, .331 OBP in 203 AB
2021: 36-94-.249, .368 OBP in 497 AB
Tyler O'Neill: O'Neill's defense should help keep him in the lineup as he tries to consolidate and refine his skills. The raw tools, including 99th percentile sprint speed in 2020, lifetime MLB 86% SB%, 132 xPX, and 19% HR/F in 450 MLB PA are there for a .240-ish BA, 25+ HR, 10+ SB campaign, if he can put it all together. (Pyron)
2020: 7-19-3-.173 in 139 AB
2021: 34-80-15-.286 in 482 AB
Shohei Ohtani: Has flashed elite production (1.701 OPS) and has made tons of contact (3/3 BB/K) in 28 AB this spring. The hitter version of Ohtani could be a really good profit play at his 193 ADP. (Nickrand)
2020: 7-24-7.190 in 153 AB
2021: 46-100-26-.257 in 537 AB
Salvador Perez: The Perez you want at catcher. Returned from Tommy John surgery and a year off with a bang despite missing 3+ weeks with an eye issue. Even with the FB% slide, power looked as good as ever; HctX still locked in. Still his same old aggressive self, and BA will regress along with h%, LD%. But he appears to have answered the questions. (Thompson)
2020: 11-32-.333 in 150 AB
2021: 48-121-.273 in 620 AB
José Ramirez: This is what a first rounder looks like. Four reasons he should go in the first few picks: 1) Rebounded from down 2019 to post fourth $30+ season (and second $40+) in last five; 2) xPX, stolen base skills among very best power/speed combos; 3) xBA, plate skills should yield solid BA; 4) FB%, xPX, xHR/F ticked up. Yeah, you want him. (de Leonardis)
2020: 17-46-10-.292 in 219 AB (tied for third in AL HR)
2021: 36-103-27-.266 in 552 AB
Bryan Reynolds: Foiled many fantasy GMs with crumpled follow-up to shiny rookie campaign, but maybe didn't deserve such a bad rap. 2019 hit rate was bound to regress, but this was an overcorrection; ct% rebounded to 74% in Sept; HctX, xPX, Spd still above-average. He may not be a .300 hitter, but skills are those of a #3 fantasy OF. (de Leonardis)
2019: 16-68-.314 in 491 AB
2020: 7-19-.189 in 185 AB
2021: 24-90-.302 in 559 AB
Austin Riley: Is he ready to break through as a starting fantasy 3B? PRO: Contact rate trending up to league-average; achieved upper echelon exit velocity; maintained xHR/F; he's actually not slow! CON: Needs to reverse GB trend in order to regain PX/xPX and reach 30-HR plateau. History shows this is doable—bet the over. (de Leonardis)
2020: 8-27-.239 in 188 AB
2021: 33-107-.303 in 590 AB
Darin Ruf: After three years in KBO, parlayed big spring into another MLB chance and didn't waste it. xPX a bit skeptical of power, but he showed elite patience, made league average contact, and closed with a flourish (12-for-37, 4 HR), which may be enough to prolong career. Playing time will be key, but he could provide a bit of cheap pop in deep leagues. (Olson)
2020: 5-18-.276 in 87 AB
2021: 16-43-.271 in 262 AB
Kyle Schwarber: Hopes that he'd build on strong 2H 2019 dashed as ct% regressed, success vL waned, and h% piled on. Don't abandon ship: there's still plenty of power and hard contact here, and small tweak could get BA back into acceptable territory. Think of 2019 less as career year and more as benchmark for profit you might bank with relatively modest investment. (Olson)
2019: 38-92-.250 in 529 AB
2020: 11-24-.188 in 191 AB
2021: 32-71-.266 in 399 AB
Will Smith: Entered 2020 seeking better plate approach to pair with legit power; tiny sample hints that he's finding it. Showed inordinate patience before bb% retraced in Sept. BA, ct%, LD% and HctX surged throughout as xBA reflected contact gains. Top-shelf PX/xPX didn't budge. Full season will remove some of the sheen, but the adjustments are promising. (Thompson)
2020: 8-25-.289 in 114 AB
2021: 25-76-.258 in 414 AB
Dansby Swanson: Multi-year growth in FB%, HctX, Brl%, xPX, and xHR/F all point to a burgeoning power source; xHR says he hasn't tapped into it fully. The outlook isn't as good for BA, where lucky h% set performance level he's unlikely to repeat. While the BA might be stuck on ground floor, power is ready to blow through the roof... UP: 30 HR (Kruse)
2020: 10-35-.274 in 237 AB
2021: 27-88-.248 in 588 AB
Justin Turner: He's another "forget 2020" guy. His 7% hr/f was ridiculously low given his 191 xPX. It's all small sample stuff. Yes, you can be concerned about his age, but now that he's back in LA, something approaching his 2019 season (.290 BA, 27 HR) is a strong possibility. He's much better than a 15th-round pick. (Cederholm)
2020 Stats: 4-23-.307 in 150 AB
2021 Stats: 27-87-.278 in 533 AB
Joey Votto: Halted multi-year value erosion as underlying skills stabilized, at least for now. More barrels led to PX, xPX rebound, which in turn stabilized xBA. Although ct% is no longer elite, BA sag was h% driven, and HctX, QBaB portend bounceback. Struggles vL may lead to platoon, but he looks to have at least one more good year in him. (Florimonte)
2020 11-22-.226 in 186 AB
2021 36-99-.266 in 448 AB
Jared Walsh: Has improved his draft profile in 2021 (196 ADP), but he carries even more upside than that. Walsh made major gains in 2020, and they were legit. His strikeouts went from excessive (56% ct% in 2019) to an afterthought (85% ct% in 2020). After looking like a liability against RHers in 2019 (.588 OPS, 54% ct% in 71 AB vR in 2019), Walsh mashed them in 2020 (1.072 OPS, 86% ct% in 65 AB vR in 2020). There's 30 HR potential here if he can get 500 AB. (Nickrand)
2020: 9-26-.293 in 99 AB
2021: 29-98-.277 in 530 AB
Jesse Winker: Elite plate skills were supposed to drive his breakout, but instead he traded ct% for power. While xHR/F, xPX, and FB% all suggest some mild power regression, HctX, QBaB history and Brl% increase offer confidence outburst wasn't a fluke. xBA and consistently excellent bb% portend strong BA/OBP/HR mix, and projection still has room for upside. (Florimonte)
2020: 12.23-.255 in 149 AB
2021: 24-71-.305 in 423 AB
2021 Pitchers
Sandy Alcantara: His best season yet, but three reasons why he hasn't peaked yet? 1) More sinkers didn't result in fewer whiffs; 2) RHers have no chance against him now; 3) K-BB% keeps climbing. Even if xERA points to some pullback, there's a $15 pitcher here over a full season. UP: full-season 3.50 ERA, 200 K (Nickrand)
2020: 3 wins, 3.00 ERA, 39 K, 14 K-BB%, $7 R$ in 42 IP
2021: 9 wins, 3.19 ERA, 201 K, 18 K-B%, $17 R$ in 206 IP
Scott Barlow: Barlow is well-positioned to be the skill set you want in the Royals pen, despite Josh Staumont's massive K% (but poor BB%) and Greg Holland getting the call as the incumbent. Barlow is the only projected Royals reliever with a 20+ K-BB% and the best xERA and BPV. He just needs a shot. (Dennis)
2020: 2 wins, 2 saves, 4.20 ERA in 30 IP
2021: 5 wins, 16 saves, 2.42 ERA in 74 IP (Holland 8 Sv; Staumont 5 Sv)
José Berríos: Uptick in walks pushed ERA north and skills south, but xBB% forecasts a pullback to prior baseline. Given steady surge in swinging strikes and jump in velocity, we can't assume his growth curve has flattened, and ace consistency gives him a high floor. Likely to be undervalued, but even the slightest skills improvement could mean... UP: sub-3.50 ERA (Nickrand)
2020: 4.00 ERA, 15 K-BB% in 63 IP
2021: 3.52 ERA, 20 K-BB% in 192 IP
Walker Buehler: After last three seasons, he clearly belongs in rotation anchor echelon. Lofty K-BB% baseline gives plenty of wiggle room, too. There are a couple of warts, namely rising xERA and gradual shift from GB to FB. But they do nothing to change fact that he's a legit $25 pitcher now, and if he eclipses 200-IP threshold, there's profit beyond that. (Nickrand)
2019: 14 wins, 3.26 ERA, 24 K-BB% $23 R$ in 182 IP
2020: 1 win, 3.44 ERA, 21 K-BB%, $5 R$ in 37 IP
2021: 16 wins, 2.47 ERA, 20 K-BB%, $31 R$ in 208 IP
Corbin Burnes: A new cutter, a new change-up, and some eye-opening returns for Burnes, who dominated to the tune of a 2.99 xERA with gobs of Ks (37% K%, 15% SwK%) and a second straight 150+ BPV in 2020. The one knock on Burnes is his lack of volume—he hasn't thrown 120+ IP since 2017—but in a year when pitcher workloads are so uncertain, a push toward 160-170 innings might be all Burnes needs to crack first-round value if last year's transformation sticks. (Bloomfield)
2020: 4 wins, 2.11 ERA in 60 IP
2021: 11 wins, 2.43 ERA in 167 IP
Aroldis Chapman: Heater doesn't have the zip it used to, but it hasn't affected his swings-and-misses, and that 2018 walk spike is the apparent outlier. We'll say the same thing about him as in last year's book: If paying up for a closer, he should live near the top of your list. (Truesdell)
2020: 3 saves, 3.09 ERA, 22 K in 12 IP
2021: 30 saves, 3.36 ERA, 97 K in 56 IP
Emmanuel Clase: Centerpiece of Corey Kluber trade, missed entire 2020 hyper-season after positive PED test. Before that, near-100-mph stuff, solid walk rate, and extreme ground ball profile made him an intriguing high-leverage reliever. Still just 23, he should be back in the late-inning mix for CLE in 2021, and still owns this... UP: 20 Sv (Truesdell)
2019: 1 save, 2.31 ERA in 23 IP
2021: 24 saves, 1.29 ERA in 70 IP
Edwin Díaz: Two wobbly July outings cost him the closer role, but overall, he shook off 2019's horrifying luck to deliver results commensurate with skills. K% rebounded with SwK support, and GB rate was again solid. Rising BB%/xBB% bears watching, but for now, elite skill set screams for return to closer gig. (Florimonte)
2020: 6 saves, 1.75 ERA, 1.25 WHIP in 26 games
2021: 32 saves, 3.45 ERA, 1.05 WHIP in 62 games
Max Fried: Was riding high before back spasms shelved him for two starts, and sketchy results on return dampened his "breakout" only slightly. Overall, xBB%, SwK, GB% say emphatically that he was the same pitcher as in 2019, but luck swung his way this time. Look to xERA, xWHIP for reality: a solid and consistent 2nd tier starter. (Florimonte)
2019: 17 wins, 4.02 ERA, 1.33 WHIP, 3.54 xERA in 166 IP
2020: 7 wins, 2.25 ERA, 1.09 WHIP, 3.85 xERA in 56 IP
2021: 14 wins, 3.04 ERA, 1.09 WHIP, 3.47 xERA in 166 IP
Zac Gallen: Stalling of K-BB%, SwK make this more a year of treading water than showing growth, though GB% and velocity gains are encouraging. Sizable gap between career 2.78 ERA and 3.86 xERA in majors sets him up to be overvalued this spring, so don't let that 2020 R$ lead you astray. There's a good skill foundation here, but he's not an ace yet. (Kruse)
2020: 3 wins, 2.75 ERA, 3.64 xERA in 72 IP
2021: 4 wins, 4.30 ERA, 4.01 xERA in 121 IP
Yimi García: While we certainly can't put too much emphasis on the tiny 2020 sample, García seems to be trending in the right direction. The 30-year-old's track record of above-average K-BB% and BPV is suitable for high leverage situations and if the newfound ability to induce fewer flyballs sticks, he could see save chances. That makes him a nice speculative pick at his current 405 ADP. (Pyron)
2019: 1 win, 0 saves, 3.61 ERA in 62 IP
2020: 3 wins, 1 save, 0.60 ERA in 15 IP
2021: 4 wins, 15 saves, 4.21 ERA in 58 IP
Kevin Gausman: Had a sneaky good year in the 2020 sprint season. He had a nifty 3.62 ERA and 1.11 WHIP in 60 IP. And his skills were by far the best of his career: 32% K%, 7% BB%, 26% K-BB%. His elite 16% SwK% also was a career best. In spite of his long history of inconsistency, don't assume that there's significant regression coming here. (Nickrand)
2020: 3 wins, 3.62 ERA, 1.11 WHIP in 60 IP
2021: 14 wins, 2.81 ERA, 1.04 WHIP in 192 IP
Josh Hader: Take out two bad games (5 BB on 8/29, 4 ER on 9/12), and this looks far less like a step back (1.02 ERA, 0.51 WHIP). Loss of extra tick on fastball may have hurt SwK, but slider is still nasty as ever (.038 SLG). If more normal year smooths out rough patches -- and who among us hasn't needed a pass or two in 2020 -- $35 season still within reach. (Olson)
2020: 13 saves, 3.79 ERA, $19 R$ in 19 IP
2021: 34 saves, 1.23 ERA, $30 R$ in 59 IP
Brad Hand: On surface, another fine season, but some warning signs: given shift from sinkers to four-seamers, rise in fly ball rate is not unexpected, but 0 HR won't last; velocity down yet again, which seems to be affecting SwK; career-best BB%, but xBB% says, "Not so fast." Skills may be robust enough to cling to job, but more risk than many may realize. (Olson)
2020: 16 saves, 2.05 ERA, 1.6 Ctl, 0.0 HR/9 in 22 IP
2021: 21 saves, 3.90 ERA, 3.6 Ctl, 1.3 HR/9 in 65 IP, released by TOR one month after he was acquired at trade deadline
Adrian Houser: Didn't deliver in 2020 (5.30 ERA, 1.50 WHIP in 56 IP) on the upside we saw from him late in 2019. But nearly all of his struggles came against LH bats (.988 OPS, 3% K-BB% vL). He was very skilled against same-sided hitters (22% K%, 4% BB%, .584 OPS vR). He's another post-hype arm that you can get cheaply (514 ADP). (Nickrand)
2020: 1 win, 5.30 ERA, 1.50 WHIP in 56 IP
2021: 10 wins, 3.22 ERA, 1.28 WHIP in 142 IP
Raisel Iglesias: A perfect case for using our "19 2H" and "19 2H+20" splits. In 2019, BB% suddenly dipped in 2H, with accompanying Vel bump and FB spike. Those BB% gains held in 2020, with full xBB% support. Vel ticked up again; FB spike abated. The combo-line BPX summarizes nicely: this is a sneaky-elite closer. (Murphy)
2019: 3 Wins, 34 Saves, 4.16 ERA in 67 IP
2020: 4 Wins, 8 Saves, 2.74 ERA in 23 IP
2021: 7 Wins, 34 Saves, 2.57 ERA in 70 IP
Kenley Jansen: Verb tense matters: yes, he unquestionably has declined from the absurd peak level he occupied from 2010-17. But that's not the same as saying he is declining. In fact, 2018-20 skills are remarkably stable, and still plenty effective. Given the current Saves landscape, he remains well worth rostering and possibly a bargain. (Murphy)
2019: 5 Wins, 33 Sv, 3.71 ERA in 63 IP
2020: 3 Wins, 11 Sv, 3.33 ERA in 24 IP
2021: 4 Wins, 38 Sv, 2.22 ERA in 69 IP
Clayton Kershaw: Gave his owners a scare when he was scratched with back spasms on Opening Day, then popped off a vintage 10-start run. Even threw in a reversal of long-term Vel decline. There tends to be a lot of hand-wringing here, but this sprint season actually lends clarity: you can still take the skills to the bank, just need to set GS expectations around 25. (Murphy)
2019: 16 Wins, 3.03 ERA, 1.04 WHIP in 178 IP (28 GS)
2020: 6 Wins, 2.16 ERA, 0.84 WHIP in 58 IP (10 GS)
2021: 10 Wins, 3.55 ERA, 1.02 WHIP in 122 IP (22 GS)
Dallas Keuchel: Appeared dominant at times in 2020 (1.99 ERA, 1.09 WHIP in 63 IP). However, those marks were fueled by a few friendly indicators: 27% H%, 82% S%, 5% HR/F. His aggregate skills actually were the lowest he has posted over a full season (73 BPV). Keuchel might find it difficult to keep his ERA under 4.00 in 2021. (Nickrand)
2020: 6 wins, 1.99 ERA, 1.09 WHIP in 63 IP
2021: 9 wins, 5.28 ERA, 1.53 WHIP in 162 IP
Pablo López: This pitch-mix tinkerer may have found a winning formula: 1) Change-up is his best offering (19% SwK), so he threw it more; 2) added a cut fastball in 2020, which boosted both SwK%/K% and GB%. Skills fully support these short-season gains, now need to see a full-season repeat... UP: sub-3.50 ERA (Pyron)
2020: 6 wins, 3.61 ERA in 57 IP
2021: 5 wins, 3.07 ERA in 103 IP
Jake McGee: San Francisco is expected to give its saves to Jake McGee but usage may be unorthodox, with Gabe Kapler at the helm. 14 saves sounds about right with Kapler usage, and if McGee's skills hold to the projection, he will likely earn more than that. McGee is projected at $0 and currently runs at a 535 ADP, which is a good price for a quasi-closer. The key is McGee's health, something that has been an issue at times when he was with Colorado. But for now, all systems are go and he can add saves and skills to your totals for $1. (Dennis)
2020: 0 saves, 2.66 ERA in 20 IP
2021: 31 saves, 2.72 ERA in 60 IP
John Means: Even with lucky H%, ERA jumped by nearly a full run, but he left us with some things to get excited about: big jumps in velocity and K%; excellent BB% led to strong WHIP/xWHIP; last four starts featured a 30/3 K/BB, 15.9% SwK, and 4 ER. He's far from a sure thing, but just may be on verge of a breakout... UP: 3.50 ERA, 180 K. (Rudd)
2020: 3 wins, 4.53 ERA, 42 K in 44 IP
2021: 6 wins, 3.62 ERA, 134 K in 147 IP
Jordan Montgomery: Returned to some tough luck after missing most of the last two seasons (Tommy John surgery), but flashed better skills than pre-injury marks. Elite BB% may not be sustainable, but spikes in velocity and SwK should grab your attention. If he can hold those gains and work deeper into games, look out... UP: 3.50 ERA, 175 K. (Rudd)
2020: 2 wins, 5.11 ERA, 47 K in 44 IP
2021: 6 wins, 3.83 ERA, 162 K in 157 IP
Rafael Montero: Missed start of season with sore elbow, then immediately slid into closer role upon return and converted all eight chances. But he wasn't missing a lot of bats, and was fortunate balls weren't finding holes and the high FB% didn't cost him. These aren't the skills of a lockdown stopper, so proceed with caution. (Rudd)
2020: 8 saves (tied for 7th in AL), 4.08 ERA in 18 IP
2021: 7 saves, 6.39 ERA in 49 IP
Joe Musgrove: Was one of the best SP in the game during September 2020. He had a 38/5 K/BB in 25 IP. In addition, he generated tons of groundballs (56% GB%). His command sub-indicators were pristine too (16.3% SwK%, 32% ball%). And he avoided both hard contact (84.1 mph exit velocity) and barrels (3.7% barrel%). There's a breakout coming here if he can finally stay healthy. (Nickrand)
2020: 1 win, 3.86 ERA, 1.24 WHIP, 10% BB% in 40 IP
2021: 11 wins, 3.18 ERA, 1.08 WHIP, 7% BB% in 181 IP
Freddy Peralta: Sent back to the 'pen after one start, but several good signs beneath this mediocre ERA: 1) Held on to 2019's velocity spike; 2) paired the heater with new slider (21% SwK) to drive elite K%; 3) H%/S% combo can't stay this bad for much longer, right? Walks remain an issue, but with new weapon in arsenal, xERA hints at... UP: 3.25 ERA. (Bloomfield)
2020: 3 wins, 3.99 ERA in 29 IP
2021: 10 wins, 2.81 ERA in 144 IP
Ryan Pressly: Overcame early elbow and thumb issues to deliver on last year's "UP: 30 Sv" (well, relatively). Hard to find any chinks in this armor, as BPX has now been elite for three seasons thanks to an ironclad SwK/K% combo, GB% tilt, and ability to throw strikes. If he gets the ninth again, there's a legit case for him as a top-tier closer. (Bloomfield)
2020: 12 saves (5th in MLB), 3.43 ERA in 21 IP
2021: 26 saves (11th in MLB), 2.25 ERA in 64 IP
Robbie Ray: Preseason hype around revamped delivery quickly faded—he posted an MLB-worst BB% (min. 30 IP), while an FB% spike magnified his HR issues. Still racked up a ton of Ks, velocity recovered, and pre-2020 xERA/xWHIP hint ratios could regress to something workable. A lower floor now, but avoiding recency bias could yield modest profit. (Bloomfield)
2020: 2 wins, 6.62 ERA in 52 IP
2021: 13 wins, 2.84 ERA in 193 IP
Carlos Rodón: Formerly had SP2 upside before struggling with shoulder issues. He has looked really healthy this spring (10/0 K/BB in 9 IP), and he's being ignored in drafts (640 ADP). (Nickrand)
2019 3 wins, 5.19 ERA, 1.44 WHIP in 35 IP
2020: 0 wins, 8.33 ERA, 1.57 WHIP in 8 IP
2021: 13 wins, 2.37 ERA, 0.96 WHIP in 133 IP
Richard Rodríguez: The return of previous success vL and continued improvements vR fueled a strong campaign that eventually landed him in the closer's role. SwK and K% surged as slider got better and he went to it more. We've seen this before (2018) so he's not necessarily a short sample wonder. Has the elements of a strong second-tier closer. (Sporer)
2019: 1 save, 3.72 ERA, 1.35 WHIP in 65 IP
2020: 4 saves, 2.70 ERA, 0.86 WHIP in 23 IP
2021: 14 saves, 2.94 ERA, 0.93 WHIP in 64 IP
Jordan Romano: Added velocity, changed his pitch mix (60% slider usage) and the results poured in by way of a massive K% surge. Finger strain ended season *just* as he was starting to get save chances. Still unproven and needs to kick the HR habit, but if SwK and K% gains hold, a full breakout could be on the way. UP: 30 saves (Sporer)
2020: 2 wins, 2 saves, 1.23 ERA, 0.89 WHIP in 15 IP
2021: 7 wins, 23 saves, 2.14 ERA, 1.05 WHIP in 63 IP
Chris Sale: PRP injections didn't take, Tommy John surgery finally happened at the end of March, leaving him with a mid-2021 return projection. Even with balky elbow and uncharacteristic HR/F and S%, he was surprisingly productive in 2019 with K%, BB% intact. Monitor his offseason and use this as your guide; there's partial season eliteness in the offing. (Thompson)
2020: Out all season
2021: 5 wins, 3.16 ERA, 52 K in 43 IP
Patrick Sandoval: Sandoval looks quite undervalued: his ERA has been sabotaged by extremely high HR/F rates thus far in the majors, and while his xHR/F has also been higher than usual, we would expect him to eventually settle closer to the league average of 15%. His xERA highlights the potential upside of regression, transforming him from a 5.00+ ERA pitcher to be avoided to one who could be a nicely discounted steal. He's worth a flyer this spring, especially in deep leagues. (Kruse)
2020: 5.65 ERA, 33 Ks, 32% HR/F in 37 IP
2021: 3.62 ERA, 94 Ks, 16% HR/F in 87 IP
Julio Urías: Starting again 2 years off shoulder surgery, with mixed 2-month results. K% plunge came with velocity dip; SwK says it was overdone. ERA/WHIP, hr/f still suggest a tough barrel-up; x-ratios, mushrooming FB% look scary. Risky, but age, pedigree, sample size are all relevant. With more health, K%, GB% rebound… UP: 15 Wins, 175 K. (Thompson)
2020: 5 wins, 3.27 ERA, 45 K in 55 IP
2021: 20 wins, 2.96 ERA, 195 K in 186 IP (led majors)
Framber Valdez: Entered 2020 needing to cut into an awful BB% and step up vR -- and did he ever! K% with a nice bump, elite GB% remained intact, and an intriguing skill set emerged from these 11 games (10 starts). Health and DOM/DIS gains add to our enthusiasm. Obviously has to show that he can do this over a full season, but we're buying now. (Thompson)
2020: 5 wins, 3.57 ERA in 71 IP
2021: 11 wins, 3.14 ERA in 135 IP (despite two-month IL stint)
Logan Webb: Has enjoyed a really big spring (17/1 K/BB in 11 IP) while generating tons of groundballs (2.6 GB/FB). He has a track record as a groundball pitcher that misses an average amount of bats. If he can sustain his spring spike in strikeouts, he would be a good profit play at his 642 ADP. (Nickrand)
2020: 3 wins, 5.47 ERA, 1.56 WHIP in 54 IP
2021: 11 wins, 3.03 ERA, 1.11 WHIP in 148 IP
Brandon Woodruff: Was called a "near-ace" in this space a year ago; does 74 IP nudge the needle? (Let me plan a PRO/CON list: Hmm, standard metrics are all PROs; should I tout H%/S% and Health as CON? Let me scan box again - looks like GB/K% combo, BF/G and DIS% trends all point to ? ah, screw it.) Yes, OK? It nudges the needle. YES. (Hershey)
2020: 3 wins, 3.05 ERA, 0.99 WHIP in 74 IP
2021: 9 wins, 2.56 ERA, 0.96 WHIP in 179 IP
Free Weekly eNewsletter
The industry's #1 analytical weekly e-mail newsletter is ABSOLUTELY FREE!
More Information
Shopping Cart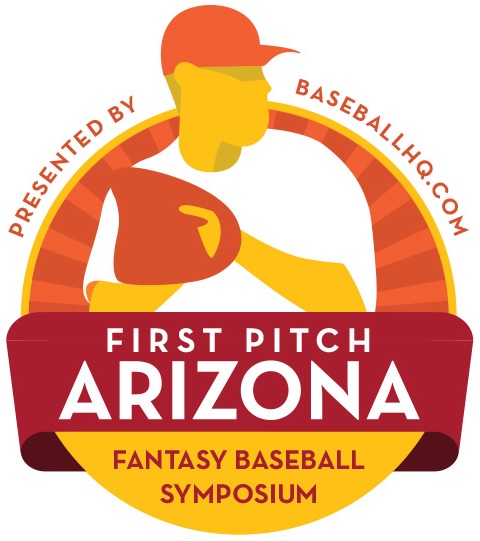 November 3rd-6th, 2022
Sheraton Mesa Wrigleyville West
EARLY BIRD REGISTRATION NOW OPEN
!