ALTERNATIVE: Top values in 2019 simulation pool
By Matthew Beagle
January 24th, 2019 12:04am
It's our favorite season of the year—draft season. For simulation gamers in formats like Strat-O-Matic, this time of the year we draft from last year's rookie pool. The 2018 season brought only a few great rookies for an extremely shallow draft pool. This creates a very top-heavy draft—a few incredible players and then a mad scramble for mediocre roster fillers you hope can contribute for more than one year.
When approaching your 2019 rookie draft, you need to sacrifice quantity for quality. Trade up to a top pick even if you have to use several picks to get there. The players at the top are that good. More importantly, the players after the top two groups of eight look much worse long term. The talent pool falls off a cliff right there.
Alternatively, target those draft pick junkies who love to dump proven veterans for their dreams of tomorrow's stars who we know rarely pan out. Turn your draft picks into solid veterans who fill your holes while others speculate on the weakest draft pool in several years.
Top Six
Shoot for a top six pick when trading up in this draft pool. Within those six, you begin with the consensus number one Ronald Acuna, Jr. (OF, ATL). No analysis needed there. The next three players depend on your needs and values.
Juan Soto (OF, WAS) makes a great consolation prize if you miss out on Acuna. He does all the same things, but not quite as well. Soto does have advantages in simulation formats: his innate ability to get on base (16% bb rate), he is a year younger, and he bats left-handed. Most simulation formats break down lefty/righty splits so left-handed power comes in handy against mostly right-handed rotations and closers with the game on the line.
Walker Buehler (RHP, LA) supporters claim his value exceeds anyone in this draft pool in a playoff series. He represents the rarest commodity in simulation—a dominant right-handed starting pitcher equally effective against hitters on both sides of the plate. Small sample sizes result in several fluke performances where you can stack hitters against southpaws to overcome them. Against right-handers, however, large quantities of at-bats normalize the statistics. So few ace right-handed starters exist.
While a low 28% hit rate and high 77% strand rate portend a bit of a regression, his 141 BPV reveals a long term rotation anchor. Buehler is a top-five right-handed starting pitcher in this set, and the youngest, making him arguably the most valuable whether you use him now or trade him to a contender.
Gleyber Torres (2B, NYY) brings a top notch pedigree, but his performance gets hindered by his home ballpark. Strat-O-Matic lowers his base numbers specifically when they adjust for the 22% added to right-handed home run hitters in Yankee Stadium. For the long run, his solid glove work up the middle, power, and growth potential make him a worthwhile target. For those competing now, however, his performance will be more ordinary than extraordinary due to the ballpark factor.
At this point, the value drops off mainly because in simulation, fielding matters. Shohei Ohtani (RHP/DH, LAA) offers great offensive statistics (181 PX and 116 Spd) against right-handers for half a year, but a part-time platoon designated hitter has limited value. Similarly, he only hurled 59 innings, limiting his usage as a starting pitcher. Make no mistake; in the long run Ohtani has as much talent as anyone here. In addition, simulation allows the flexibility to move him to a position, once he plays one, if you want to slide him in and out the same inning if he can relieve, in the future. Ohtani could become an incredible simulation weapon in a few years when he pitches again. For now, however, his limitations place him a level below the top four.
Tales of putrid defense plague Miguel Andujar (3B, NYY). This pushes his value down a notch despite his offensive prowess. His low 4% walk rate also hinders Andujar's worth in a format which valued on base skills long before Billy Beane. Andujar still represents a nice long term bat, but in simulation, his lack of defense and plate patience cause him to fall to sixth on our list.
Cardinal Hurlers Round out the Value
Two St. Louis starting pitchers represent the next tier. Jack Flaherty (RHP, STL) tops this pair with his outstanding 2018 season and bright future. But simulation gamers going for a title now may instead opt for teammate Miles Mikolas (RHP, STL). Flaherty's penchant for yielding the longball against right-handed batters will plague him in simulation formats this year. Opponents can stack right-handed batters against him to limit his effectiveness. Long term, Flaherty and his 14% SwK most certainly will provide significantly more value. Right now, however, Mikolas' .504 opponent slugging average against right-handers and his ability to keep the ball in the park may catch the eye of contending teams who trade up for a pick this high. Alternatively, building teams could draft Mikolas and his excellent 2018 and flip him for a nice package of prospects.
Play Me Now or Play Me Later
Another tier of eight emerges after the top one headed by Willy Adames (SS, TAM). Adames provides half a useful year now and a promising future. We continue to wait for his production to equal the hype, but if Adames harnesses his power and speed tools you will be happy with him as a top ten pick.
Next come a pair who will key clubs seeking to win right now. Dereck Rodriguez (RHP, SF) provides half a good year of starting pitching now, but his 4.44 xERA and a second half collapse generate doubt about his long term viability. Similarly, when a player comes out of nowhere at age 27 like Max Muncy (1B, LAD), you have to wonder if he can repeat. He represents a great present power source, but his 29% HR/F rate screams regression for someone who posted an 8% in this category over his first 200 at bats.
Here we shift back to two players with tremendous upside and risk. The Houston Astros selected Kyle Tucker (OF, HOU) fifth overall in the 2015 draft. Always one of the youngest in his league, Tucker has posted at least twenty homers and twenty steals the past two seasons in the minors. Last season at Fresno in Triple-A, the 20/20 was paired with a .332/.400/.590 triple slash in 408 at-bats. The Astros steadfastly refuse to give up Tucker via trade, revealing their conviction that his horrid major league debut was a fluke. Tucker could be a future stud as we rank him the league's number six prospect. He comes with the risk of another unproductive major league season, however, without a clear path to playing time in a crowded Houston outfield.
While the physical talent is evident with Tucker, Freddy Peralta (RHP, MIL) posts an average velocity of only 90.8 from his slight 5'11" 175 pound frame. His deception completely befuddles right-handed batters to the tune of a .396 OPS. Lefties, however, homer off of him every 26 at bats and he struggles to throw them strikes (.376 on base). With a 52% flyball rate, Peralta has little margin for error. Neither do you if you spend such high draft capital on him. These types of pitchers tend to give up too many home runs to be effective in simulation. Peralta is only 23 with a double digit Dom, so he could develop further if you want to take the risk.
Likewise, Joey Wendle (2B, TAM) lacks superstar talent but should provide solid current production. Lacking any outstanding physical skill at an older age than most prospects, Wendle provides nice even on base skills against both types of pitchers now. Anything more represents a bonus with the crowded Tampa Bay middle infield situation creating havoc with his playing time in 2019.
Seranthony Dominguez (RHP, PHL) completes this second tier as an extremely effective weapon out of the bullpen. Dominguez features a 16% SwK rate and an average velocity over 98 miles per hour. As long as he finds the plate, he dominates in real life and can get those tough outs in simulation. Before closing, several of his outings lasted longer than one inning, providing another avenue of simulation effectiveness. While relievers can fall victim each season to small sample size skews ruining their effectiveness against left or right-handed batters, few possess the dominant stuff of Dominguez in this draft pool.
Diamonds in the Rough
From this point on, plug holes with known current stats or speculate on rookies lacking well-rounded superstar talent. Besides a plethora of bullpen arms, here are some of the best chances to succeed with their question marks to continued success.
Can they field well enough to garner a full season of at bats?
Francisco Mejia
Franmil Reyes
Christian Stewart
Mitch Garver
Can they develop power to make themselves dominant?
Ramon Laureano
Austin Meadows
Alex Verdugo
Colin Moran
Can they develop a pitch to avoid bats?
Brad Keller
Jaime Barria
Shane Bieber
Ryan Yarborough
Ryan Borucki
Can they make enough contact to stay in the lineup?
Tyler O'Neill
Daniel Palka
Jake Bauers
We particularly like Shane Bieber (RHP, CLE) out of this bunch. How can you say a guy with a Dom of 9.1 and 12% SwK needs to avoid bats? With such great control, Bieber occasionally gets torched because hitters know most pitches are strikes, so he gives up lots of hard contact, especially to lefties. Bieber needs to control the strike zone better to avoid solid contact more than get more swinging strikes.
Ramon Laureano (OF, OAK) also stands out for his outstanding defense, which resonates with simulation managers. If he can maintain a satisfactory level of offense, he will be a long contributor in this format.
Now go out and enjoy that simulation draft!
For more information about the terms used in this article, see our Glossary Primer.
Shopping Cart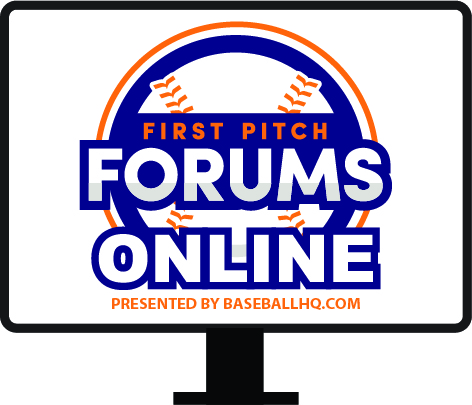 Our virtual First Pitch Forum returns!
Three online-only events: March 5, 11, 17
Join us live, or watch when you want
Just $19!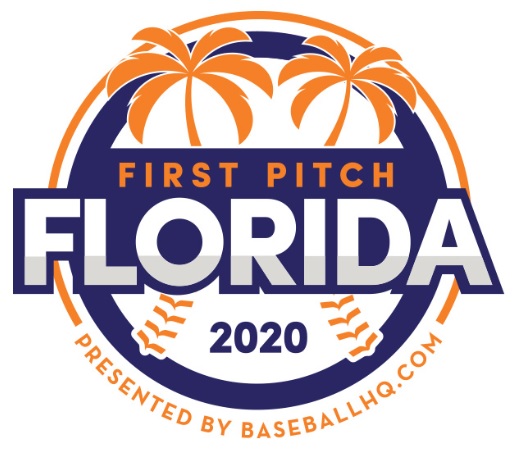 Inaugural Event!
February 28-March 1, 2020
St. Petersburg, FL
A few seats still left!