ALTERNATIVE: StratoHQ 2014
By Matthew Beagle
February 25th, 2014 12:03am
Analyzing the new Strat-O-Matic card ratings has become an annual rite for us here at BaseballHQ.com and for thousands of Strat fans worldwide. The company's Opening Day was Valentine's Day, so now we can give you our take on the keys to winning this popular simulation game in 2014.
Basic Reminders
Strat-O-Matic bases its new cards on the previous year's statistics, so we are talking about 2013 performance. This gives us perfect information for performance risk, making pitchers much more predictable and therefore more valuable than in Rotisserie.
Fielding abilities are also important. Each fielder is rated on his range and error frequency, and catchers and outfielders are also rated on arm strength.
Balance of performance versus left- and right-handers increases a player's value, because the opposing manager cannot shut down a balanced player's effectiveness as easily through matchups. You manage the team, so you decide when to bring in the reliever or pinch-hitter, make the lineups, steal the runner, etc.
Finally, Strat-O-Matic incorporates ballpark factors and clutch hitting, so a pitcher will not perform as well in a hitter-friendly environment like Coors Field and hitters will struggle in PETCO Park. So you cannot simply look at the player's performance; you need to look at how the ballpark factors affect that individual's card ratings.
Nuances of the 2013 Season
We know pitching excelled in 2013, while hitting, specifically power, waned. In theory, that means power hitters should be more valuable while more good pitching should be available. In practice, however, the improved pitching lies in the number of effective relievers, especially southpaws, rather than an increase in dominant starting pitchers. Compared to other seasons, we see fewer lefty killing platoon-type hitters, more effective catchers and shortstops, less dominant first basemen and corner outfielders, and fewer usable replacement-level second basemen.
Starting Pitchers
While we encourage waiting on pitchers in Rotisserie, perfect information of past performance yields some starting pitching studs who can carry your team to a title. We're looking for balanced pitchers who limit opposing baserunners without giving up too many home runs. We also discount southpaws a bit, because small sample sizes tend to yield several lefty killers you can easily platoon to crush those pesky portsiders. While there were fewer of those "goon" cards in 2013, they can still ruin lefties.
Here are the stud starters featuring less than 20 on-base chances against all types of batters.
Jose Fernandez
Matt Harvey
Clayton Kershaw
Max Scherzer
Clay Buchholz
Leagues with strict usage limits will increase the value of Clayton Kershaw (LHP, LA) and Max Scherzer (RHP, DET) while limiting the value of lower innings pitchers like Clay Buchholz (RHP, BOS). Only pitching half a year, Buchholz is often not thought of in this top echelon. These top pitchers will cost a mint in your league to give you an advantage in any series.
Relief Pitchers: Closers
But succeeding in Strat-O-Matic involves studying ratios like Ctl, Dom, and H/9. Relievers usually come cheaper and are more effective per out. Here are six relievers who are as good as or better than any starter per out:
Greg Holland
Craig Kimbrel
Joe Nathan
Koji Uehara
Kenley Jansen
Casey Janssen
You need to watch Koji Uehara (RHP, BOS) in parks where right-handers can easily hit home runs like Cincinnati and Milwaukee, as he has three ballpark dependent home run chances that can burn you.
Another interesting factor in the 2014 set is that all the top reliever cards are closers. Normally you can get some killer setup guys as well. Several closers in the next grouping of relievers have cards as good as Clay Buchholz and the second tier of starters:
Bobby Parnell
Aroldis Chapman
Steve Cishek
Mark Melancon
Glen Perkins
Jose Veras
Danny Farquhar
Both lefty closers give up some home runs to right-handed batters. Steve Cishek (RHP, MIA) and Jose Veras (RHP, DET) are much better against right-handers while Mark Melancon (RHP, PIT) and Danny Farquhar (RHP, SEA) are backwards right-handers who get out nearly all lefties while struggling against those batting from the same side of the plate.
Relief Pitchers: Setup Lefties
Alex Torres
Kyle Siegrist
Luis Avilan
Neal Cotts
Caleb Thielbar
JP Howell
Drew Smyly
Sean Doolittle
Justin Wilson
Caleb Thielbar (LHP, MIN) would move up this list in a pitcher-friendly environment due to his ballpark home run factors. Kyle Siegrist (LHP, STL) and Neal Cotts (LHP, TEX) both are backwards portsiders—they get right-handers out better than fellow lefties.
Relief Pitchers: Setup Righties
Nate Vincent
Tanner Roark
Luke Gregorson
David Robertson
JJ Hoover
Brandon Kintzler
Luke Hochevar
The top three are much better against fellow right-handers while the next three are the opposite. Be careful with Luke Hochevar (RHP, KC) in hitter-friendly environments.
Second Tier Starters
Relievers come so inexpensively, you can build a contender with them inexpensively and control the game in innings six through nine. Strat-O-Matic players did this long before major league general managers started paying up for solid relievers.
For those who want that next tier of rotation anchors, here are the best:
Stephen Strasburg
Adam Wainright
Jordan Zimmerman
Felix Hernandez
Anibal Sanchez
Yu Darvish
Hiroki Kuroda
Madison Bumgarner
Chris Sale
Shelby Miller
Cliff Lee
Be careful in hitter-friendly environments with Cliff Lee (LHP, PHI), Yu Darvish (RHP, TEX), Chris Sale (LHP, CWS) and Shelby Miller (RHP, STL). Move them up your list if your team's home park protects fly ball pitchers.
Catchers
While there are more usable catchers in 2013 than in recent memory, here are the top four:
Joe Mauer
Yadier Molina
Buster Posey
Dioner Navarro
The first two backstops lead in hit chances and their arms stifle your opponent's running game. Per at-bat, Dioner Navarro (C, TOR) has much more power against both types of pitchers than any top tier catcher. If your league has strict usage limitations, Navarro will only get to play half the time, though.
Other hidden catcher values include Yan Gomes (C, CLE) who combines power with a great throwing arm, and Jason Castro (C, HOU), who provides a solid balanced overall game. Beware of Matt Wieters (C, BAL), whose Gold Glove defense cannot offset his horrible numbers against right-handed pitching.
First Base
As you would expect, Chris Davis (1B, BAL) and Paul Goldschmidt (1B, ARI) lead the pack with their tremendous power. Goldschmidt adds top defensive ratings and a balanced card to top our rankings. Davis can be shut down by lefties, as can these top first basemen.
Joey Votto
Freddie Freeman
Brandon Moss
Brandon Belt
Adam Lind
Just like roto, first base quickly gets shallow. The only top right handed batters include:
Edwin Encarnacion
Michael Cuddyer
Allen Craig
The poor outfield defense of Michael Cuddyer (OF, COL) makes you want to switch him to first base if he meets your minimum games played requirement. Brandon Belt (1B, SF) makes the top sleeper value.
Second Base
Here we normally say wait to grab a late pick who has an average (3) rating with 35 on-base chances or so. A few 2Bs usually meet this criterion, allowing you to avoid paying full price for a stud. But those type of cheap alternatives do not exist in this set, so you must value Robinson Cano (2B, SEA) as a top pick. His great fielding rating teamed with rare power at the position places him far above others at the position.
Three top defensive second basemen also offer solid offense for your second tier:
Dustin Pedroia
Ben Zobrist
Justin Kipnis
If you want offense from the position and will settle for average glove work, Matt Carpenter (3B, STL) fits in well here. The next group offers good defense with nice balanced cards:
Howie Kendrick
Chase Utley
Aaron Hill
Some excellent platoons exist here in righty killers Scooter Gennett (2B, MIL) and Neal Walker (2B, PIT), and southpaw mashers Jordy Mercer (SS, PIT) and Jeff Baker (1B, MIA). Other than Walker, these guys might hurt you with their subpar fielding.
Third Base
In Strat-O-Matic, Miguel Cabrera (3B, DET) will still provide incredible offense, but his fielding can hurt you at the hot corner. For a tad less investment, you can nab any of these top defenders with solid, balanced offensive production.
Adrian Beltre
David Wright
Evan Longoria
Josh Donaldson
After this clear top five, the next four create another distinct tier, after which an enormous chasm opens.
Kyle Seager
Ryan Zimmerman
Aramis Ramirez
Chris Johnson
Again, be sure to note the need for a defensive substitute for the latter two. Where is Manny Machado (3B, BAL)? His great defense fails to overshadow his lack of plate patience. Also, the friendly confines of Camden Yards limit his home run power in a neutral environment, so his card contains too many outs and not enough power.
Shortstop
In 2013 Strat-O-Matic issued a modern day record 10 top fielding ratings at shortstop. You know most of them, but you might be surprised by Adeiny Hechavarria (SS, MIA), Didi Gregorius (SS, ARI) and the emergence of Jose Iglesias (SS, DET). Troy Tulowitzki (SS, COL) reigns supreme as the only top rated defensive shortstop who also features great power and on base skills. He will lead many teams to titles in this set.
Offensive-minded managers may focus on one of these run-scoring contributors.
Hanley Ramirez
Stephen Drew
Everth Cabrera
Jean Segura
Hanley Ramirez (SS, LA) will hurt you defensively while Stephen Drew (SS, BOS) cannot hit portsiders. All these great players make solid options like Ian Desmond (SS, WAS) and Alexei Ramirez (SS, CWS) look cheap. Shortstop has suddenly become a very deep position in Strat-O-Matic.
Left Field
Carlos Gonzalez (OF, COL) and Shin Soo Choo (OF, TEX) top the rankings in left field. Although Choo played a lot of center field in 2013, his fielding rating is better in left and will hurt less than his mediocre center field range.
After these lefties, a few right-handed batters top the next tier
Matt Holliday
Justin Upton
Starling Marte
Carlos Quentin
Starling Marte (OF, PIT) offers top defense while Carlos Quentin (OF, SD) lacks any range.
Center Field
Center field features many top rated defensive stars who also contribute on offense.
Mike Trout
Andrew McCutchen
Jacoby Ellsbury
Carlos Gomez
Adam Jones
Less obvious top performers include Coco Crisp (OF, OAK) and Colby Rasmus (OF, TOR). Crisp gets a boost from his power in pitcher-friendly O.co Coliseum. He crushes right-handed pitching but has a spaghetti arm in center field. Will Venable (OF, SD) gets a similar boost from Petco Park as he receives maximum ballpark dependent home runs against both types of pitching.
Right Fielders
Plenty of big arms and big power here, especially from the right side.
Yasiel Puig
Jayson Werth
Giancarlo Stanton
Jose Bautista
Hunter Pence
Marlon Byrd
Will Myers
Bryce Harper (OF, WAS) can play any of the outfield positions adequately, but his average range and strong arm play best in right. If you want on base instead of power from your right fielder, Daniel Nava (OF, BOS) and Andre Ethier (OF, LAD) offer solid choices although fellow southpaws shut them down. Jay Bruce (OF, CIN) fails to make our list as homer haven Great American Ballpark depresses his park neutral power rating.
Designated Hitter
David Ortiz (LHB, BOS) and Carlos Quentin (OF, SD) make two of the better designated hitters in the set, as their defense lacks playability. Billy Butler (1B, KC) also can contribute but lacks the power you would like in that spot.
Now that you know the top tiers at each position in the 2014 Strat-O-Matic card set, get rolling!
For more information about the terms used in this article, see our Glossary Primer.
Free Weekly eNewsletter
The industry's #1 analytical weekly e-mail newsletter is ABSOLUTELY FREE!
More Information
Shopping Cart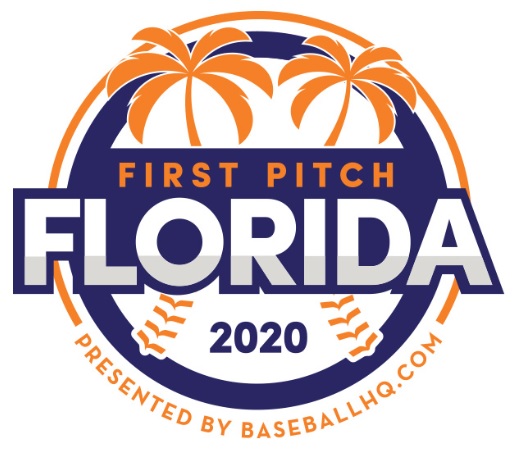 Inaugural Event!
February 28-March 1, 2020
St. Petersburg, FL
Early-bird registration now open!