ALTERNATIVE: Scoresheet defensive range changes, back end keeper options
By Bill McKnight
January 28th, 2019 12:02am
The Scorehseet 2019 Player Lists were released Monday, January 21, the annual kickoff for the Scoresheet season. There is always some intrigue with defensive range changes, and the first topic will be a listing and some discussion of those. Afterward, there is a listing of players in each league that should be under consideration for the back end of retention lists.
Defensive Range Changes for 2019
These tables list notable players with a +/- 0.5 change in defensive range from 2018 to 2019.

IMPROVED           POS  2018  2019  CHANGE
=================  ===  ====  ====  =======
Matt Olson         1B   2.85  2.93  +0.8
Freddie Freeman    1B   2.86  2.91  +0.5
Ketel Marte        2B   4.22  4.32  +1.0
Rougned Odor       2B   4.21  4.28  +0.7
Ozzie Albies       2B   4.28  4.34  +0.6
Whit Merrifield    2B   4.24  4.29  +0.5
Matt Carpenter     3B   2.61  2.66  +0.5
Matt Chapman       3B   2.72  2.77  +0.5
Dansby Swanson     SS   4.69  4.77  +0.8
Paul DeJong        SS   4.77  4.83  +0.6
Cody Bellinger     OF   2.06  2.12  +0.6
Harrison Bader     OF   2.13  2.18  +0.5
Most of these players moved from around average to elite (Olson, Freeman, Marte, Albies, DeJong) and some moved from below average to average or slightly better (Odor, Merrifield, Carpenter). Matt Chapman just became more elite, while Bader and Bellinger moved from corner outfield to centerfield ranges.

DECREASED          POS  2018  2019  CHANGE
=================  ===  ====  ====  =======
Brian Dozier       2B   4.31  4.25  -0.6
Cesar Hernandez    2B   4.24  4.18  -0.6
Miguel Andujar     3B   2.65  2.56  -0.9
Amed Rosario       SS   4.73  4.67  -0.6
Andrew McCutchen   OF   2.12  2.07  -0.5

Dozier fell from elite to average, and McCutchen moved from centerfield to a corner outfield range. Hernandez, Andujar, and Rosario had more concerning changes because now they are defensive liabilities. Owners will want to make plans to adjust for these shortfalls elsewhere on their rosters.
Options for the Back End of Retention Lists
National League
Jeff McNeil (2B, NYM) made 248 plate appearance with the Mets at the end of 2018 after a breakouts in Double-A and Triple-A. His impressive slash line of .329/.381/.471 made him an appealing pick in the final two Scoresheet supplemental drafts. His .265 xBA and 36% h% suggest he was fortuitous in the batting average despite his excellent 89% ct%, while his 100 HctX and 103 xPX say that he could improve to league average power. The primary concern is his role. With the Mets trading for Robinson Cano (2B, NYM) and signing Jed Lowrie (2B, NYM), McNeil appears to be squeezed out of full time at bats. There is talk of the Mets working him in the OF in spring training, making him a super utility candidate. So, he's a very attractive bench option in the preseason draft but may be a stretch as a keeper.
When the Braves signed Josh Donaldson (3B, ATL), Johan Camargo (3B, ATL) lost his full time job. This situation does not appear as dire as McNeil's because the Braves have already stated Camargo will be their super utility player. In addition, Donaldson has not been the picture of health in recent years, and Dansby Swanson (SS, ATL) has been a major disappointment offensively. Camargo hit 19 HR with an 803 OPS and improved his walk rate from 5% in 2017 to 10% in 2018, which is important for Scoresheet. His 15% hr/f is higher than league average and could regress, but his overall profile is a positive especially as he gains positional flexibility in the super utility role.
Brandon Woodruff (RHP, MIL) was used as an "opener" and in high leverage spots throughout the 2018 playoffs, making him look like an attractive option moving forward. His role will either be the back end of the rotation or a multi-inning reliever. In either role, his innings will be limited, but for Scoresheet purposes (because he's on the starting pitcher list) he can provide 4 innings for each start even if he's in the reliever role. He struck out 10.0 per nine innings in Milwaukee, and it is well supported with an 11% SwK. He also had a 3.32 xERA, outpacing his 3.61 ERA. He should be a fine contributor in 2019 and beyond.
American League
Lourdes Gurriel (SS, TOR) made it to the major leagues in 2018 playing 63 games in the middle infield. His overall season numbers were decent but not especially inspiring (755 OPS, 92 xPX). He doesn't walk much and has a sub-80% ct% for a somewhat miserable 0.15 Eye. This being said, he was still better than league average for SS and well above average for 2B based on wRC+. Most intriguing, he showed a glimpse of what kind of ceiling he could have in an exceptional July with 4 HR and a 1086 OPS over 73 plate appearances that was sadly cut short by injury. At worst you have a better than average player, at best you could have a star, which is worth the gamble with one of the final retention spots.
Let's just get this out of the way: Brad Keller (RHP, KC) is not a 3.08 ERA pitcher. But he does have a 94 mph fastball and had a 3.55 FIP. He also averaged just under 6 innings per start, which is pretty good as pitching usage evolves. He's only 23 years old, and the velocity and the 9% SwK suggest there could be more than 6.2 Dom in the profile. He also keeps the ball on the ground (54%) and keeps the ball in the yard (0.4 hr/9), which is crucial in Scoresheet. He is a #4/#5 in a competitive Scoresheet rotation, and that's fine for one of the last retentions spots.
Miguel Cabrera (1B, DET) is a future Hall of Famer and one of the best hitters of his generation. That should not distract us from his recent circumstances and performance:
His 2018 season was lost due to injury

His 2017 season was by far the worse of his career
His power has evaporated with a well below league average 0.149 ISO in 2017 and 2018
He has two herniated disks in his back
•

He turns 36 in April
All of that being said, he still makes really hard contact with 130+ HctX from 2016-2018. He also walked 14% of the time in 2018 compared to his 11% for his career, which could indicate a Todd Helton-style aging curve, which is still quite useful in Scoresheet. The major caveat here is for NL league owners who have been keeping him as a crossover. Unless there is a clearly open crossover spot and he's the only 1B option on the roster, he should probably be on the cut list.
For more information about the terms used in this article, see our Glossary Primer.
Shopping Cart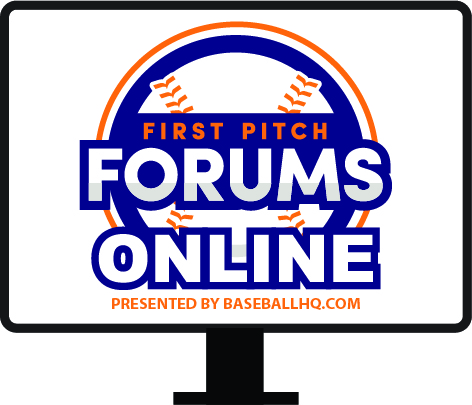 Our virtual First Pitch Forum returns!
Three online-only events: March 5, 11, 17
Join us live, or watch when you want
Just $19!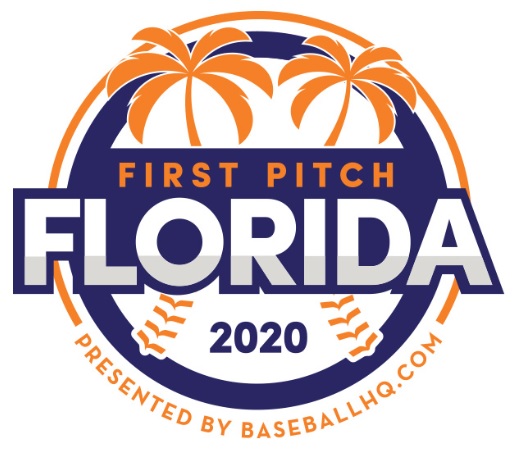 Inaugural Event!
February 28-March 1, 2020
St. Petersburg, FL
A few seats still left!