ALTERNATIVE: Salary cap conversation 2014
By Pete Sheridan
March 4th, 2014 12:02am
This week's column is a conversation piece between Vlad Sedler and Pete Sheridan, who take a first look at the salaries for the 2014 Diamond Challenge game (DC).
Vlad Sedler: It seems that there are many ways to skin the cat at the catcher position this year. Given that we can easily replace injured players in the salary cap format, the first catcher I'd roster is Wilson Ramos (610k, WAS). The perceived value for his low salary makes him a must-own for me. Sixteen home runs in 303 plate appearances last year makes me believe 20-plus home runs are possible with a full season of good health, and the career .270 batting average wouldn't hurt me. I'd then have to make a difficult decision picking two catchers from this group: Buster Posey (880k, SF), Jonathan Lucroy (850k,MIL), Wilin Rosario (770k, COL) and Salvador Perez (700k, KC).
Posey's price tag is relatively close to the others in the group and for the potential of a .300 plus average with solid counting cats hitting third for the Giants makes him hard to pass on. Rosario has the home park advantage, but the Rockies' all-home weeks are far and few between in the first couple months of the season, making him harder to solidify onto my salary cap team given the other fantastic options in this price range. In addition, his .344 BABIP will likely regress somewhere between 2013 and 2012's (.289) which will likely set his batting average under .280 again this season. Is the catcher position as difficult for you to solidify, or do you have a more transparent view on what you would do here?
Pete Sheridan: I also had difficulty filling out the catcher position and currently have Buster Posey and Wilin Rosario. In 2013, Buster Posey was on pace to repeat his 2012 performance until a power outage occurred in the second half of the season. Posey had a 141 PX in the first half of the season followed by a drop to a 59 PX in the second half.
Like you stated, his price tag of 880k is comparable to many other options at the catcher position. If Posey's power can get back to league average for the entire season, he provides average power/runs/RBIs along with and a .300 batting average at the scarce catcher position which is very attractive in the challenge games.
For my second catcher spot, I choose Wilin Rosario over Wilson Ramos. I think both are playable but picked Rosario for three main reasons: he plays at Coors field (even though the first couple of months are not ideal), has a much better health rating, and a much better ground ball to fly ball ratio. Ramos has been on the DL an average of 70 days over the last three years.
Ramos also had a 58% ground ball rate last year compared to only 43% for Rosario. In addition, Rosario had a 36% flyball rate and Ramos was at 26% percent. Both have power but hopefully the higher flyball rate will lead to more balls leaving the park for Rosario. Rosario's projected plate approach (0.17 eye) does raise some warning signs in 2014, so he definitely carries some risk.
I was wondering if you're having difficulty picking other positions for the salary cap challenge games ?
VS: Shortstop is another position that appears to have several playable options. Typically, we look for some element of speed here, so Everth Cabrera (880k, SD) comes to mind. But since a high percentage of CDM and Fantrax players will be carrying OF Billy Hamilton (750k, CIN) and the high hopes of 75 plus stolen bases from one player, we need to mindful of maintaining a fair balance between offensive categories and not having an overabundance of stolen bases, especially from players with no power (under 5 HR / 50 RBI). It's possible to carry both Hamilton and Cabrera, but one must be mindful of this and be sure their projections for their 18 starters takes this into account. Cabrera's SB% did decrease drastically from 1st to 2nd half (82% to 55%), but the 2nd half represents only 106 AB as his season was cut short by suspension.
Other speed options include Jose Reyes (1230k, TOR), Jean Segura (1210k, MIL) and Elvis Andrus (1150k, TEX). Though Reyes and Segura have the ability to hit 10 plus home runs, taking Cabrerea and pairing him with one or both of top options Troy Tulowitzki (1300k, COL) and Hanley Ramirez (1240k, LA) may end up being a popular start for many top cap challenge players. Last, but certainly not least, AL Rookie of the Year candidate Xander Bogaerts (660k, BOS) will be highly considered by the field and may contribute prominently in four of five hitting categories. I'll start with Hanley, Tulowitzki, Cabrera and watch Bogaerts fully adjust to major league pitching before looking to add him to my squad. What role does Billy Hamilton play in your consideration of Everth Cabrera and the pricey speedsters, and who do you like here?
PS: Like Gene McCaffrey of Wise Guy Baseball (www.wiseguybaseball.com), I feel Billy Hamilton is a must-own in the challenge games if he is in the lineup on Opening Day. Hamilton has the potential to lead the league in stolen bases and will only cost $750K. He will be owned by many salary cap teams out of the gate and you do not want to fall behind in the stolen base category—"an act of self-defense," notes McCaffrey.
Even with Hamilton on my Opening Day roster, I still will be targeting some speed at the shortshop positon with Jose Reyes and Xander Bogaerts in the lineup and Everth Cabrera on my bench. Instead of going expensive with power (Ramirez/Tulowitzki) and semi-cheap with speed (Everth Cabrera), I currently plan to go with the opposite approach.
Using the latest BaseballHQ statistics, Jose Reyes is the top ranked SS and projected to 5.55 challenge points. He is a slight injury risk and is getting up there in age but hoping he will get a couple extra home runs in Toronto while providing solid stolen base numbers and a 300+ batting average. My team will be giving up home runs and RBIs at this spot for other salary cap teams starting more injury prone players like Hanley Ramirez or Troy Tulowitzki. A very, very tough decision amongst these three, but I'm slightly hedging my bet on Reyes.
I would like to start the season with top pitchers like Clayton Kershaw and top hitters like Miguel Cabrera and Mike Trout—total CDM salary of $5.33 million for just these three players. In order to fit these top three stars on my roster for week one, my team will need to take a couple of gambles on cheap players such as Xander Bogaerts. He is a speculative pick and is quite young but if he can hold onto the starting job in Boston, Bogaerts could contribute nicely at a very low price. Using the latest BHQ stats, Bogaerts and Hamilton are in top ten top for returning value relative to their salaries.
We have discussed several hitting positions and wanted to end this article with a quick look at starting pitchers. I like to go with seven 2-start pitchers for Week 1 to get 14 starts and currently plan on the following: Clayton Kershaw (1740k, LA), Yu Darvish (1290k, TEX), Stephen Strasburg (1120k, WAS), Chris Sale (1200k, CHW), Madison Bumgarner (1250k, SF), Cliff Lee (1300k, PHI) and Kris Medlen (790k, ATL). I also like to go with several 2-start pitchers for Week 2 and have targeted Danny Salazar (650k, CLE), Tony Cingrani (780k, CIN), and Masahiro Tanaka (850k, NYY).
Several of these starting pitchers will have their pitching dates rearranged so it is impossible to predict two starters this early. In addition, it is very early in the pre-season to predict depth charts but the goal is to come as close as possible to having 14 starts in week 1 and about 9-10 starts in weeks 2 to maximize starts at beginning of season.
I was wondering your top starting pitchers and any pitching strategies to start the year ?
VS: I, too, like to maximize 2-start pitchers week 1 and will shoot for 14 starts from 7 SP and 3 closers. I usually like to carry 4-5 starting pitchers on my taxi squad but no backups at the closer position. I'd rather not make assumptions before the season and let the first few weeks of the season help make the decision as to which Closer I'll add. As for starting pitchers, of the names you mentioned Lee, Medlen, Sale, Salazar and Cingrani are huge considerations for me while Kershaw, Bumgarner, Darvish and Strasburg are automatic locks for my opening season lineup. This year it will be hard to solidify only 11-12 pitchers to start with, but April's schedule will assist in dictating that. I don't think I'll be starting the year with Tanaka, but do plan on Gerrit Cole (790k, PIT). Other starters I'll be giving serious consideration to include: Michael Wacha (780k, STL), Andrew Cashner (730k, SD), Jose Fernandez (1080k, MIA), Zack Greinke (1160k, LA). I'll also keep a close eye on youngsters like Alex Wood (550k, ATL), Sonny Gray (710k, OAK) and potential breakouts like Drew Smyly (600k, DET) and Tyson Ross (560k, SD).
For more information about the terms used in this article, see our Glossary Primer.
Shopping Cart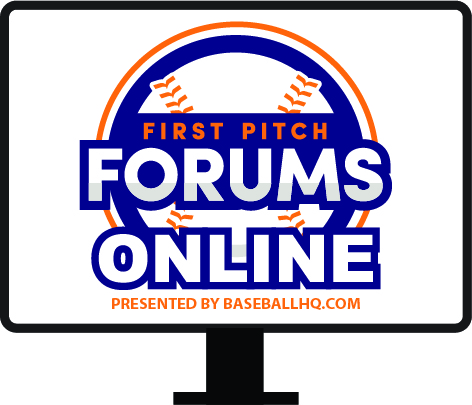 Our virtual First Pitch Forum returns!
Three online-only events: March 5, 11, 17
Join us live, or watch when you want
Just $19!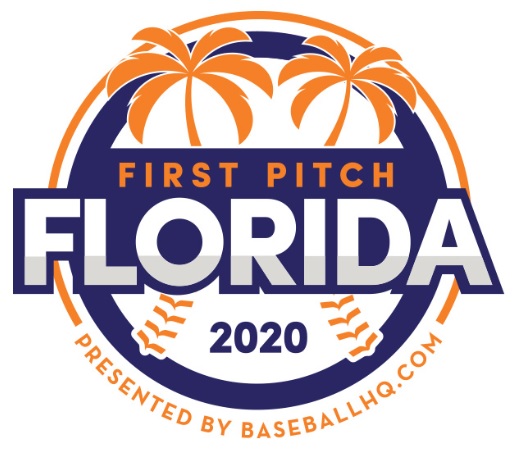 Inaugural Event!
February 28-March 1, 2020
St. Petersburg, FL
A few seats still left!