ALTERNATIVE: Applying HQ tools to daily contests
By Ray Murphy

@RayHQ
May 24th, 2012 11:03pm
With one-day play formats offered by providers like DraftStreet.com on the rise, it's time to take a look at how BaseballHQ.com tools and methodologies can be applied to these games. To test-drive the application of BHQ tools to this games, we took an entry in the BaseballHQ freeroll being offered by DraftStreet today.
Contest format
The roster requirements and scoring format for the contest can be found here. In short, it's a pretty standard points-scoring system with a lineup of 10 hitters and 4 pitchers. Salaries are set based on YTD performance, and your roster must fit under a $100k salary cap.
Choosing pitchers: Utilizing the SP Report
We decided to start our roster construction with the pitching staff first, figuring that the mound choices are of critical importance to the game, and we didn't want to be encumbered by salary constraints in making these selections. The key BHQ tool in this process is of course our Probable Pitchers report, which provides the key Matchup Score metric that simplified the decision-making process for our staff.
Recent research here at BHQ has demonstrated that the best opportunity for a dominant start, and a win, comes from SPs with a matchup rating of at least 3.0. For Friday, there are four SP with qualifying scores:
Clayton Kershaw, LA vs HOU, 4.16 (cost: $18,288)
Ryan Dempster, CHC @ PIT, 3.81 ($14.488)
Christian Friedrich, COL @ CIN, 3.5 (11,286)
Anthony Bass, SD @ NYM, 3.44 ($12,105)
We dismissed Friedrich off the bat, since that high score is based on a small sample size (Friedrich has only two road starts, both PQS-5s) and Cincinnati is not a pitcher friendly environment.
Since adding all three of the remaining options would cost us half our budget before even selecting a single hitter, we needed to eliminate one more of the three. Kershaw's elite score made him a must-keep. Choosing between Dempster and Bass, we weighed the following factors:
Both are facing weak offenses (although PIT is worse).
Dempster's opposing SP (AJ Burnett) has been pitching better than Bass' opponent (Dillon Gee), although their skills are actually quite comparable.
Bass has a much better bullpen behind him than Dempster.
The difference in bullpens, plus Bass' slightly lower price tag, helped make our decision: our two SPs are Clayton Kershaw and Anthony Bass.
Prices of relief pitchers ($2-3k) suggest they are not a critical element of this game, so we'll defer that choice until later.
We did want to try and fill our swing SP/RP spot with a 3rd SP, though. And to find a low-budget SP option, we had to look deeper into our SP report. One matchup that quickly caught our eye: Ross Detwiler rates at a serviceable 1.67 going against Tim Hudson @ Atlanta. Detwiler has pitched quite well (85 BPV, 3.62 xERA); his PQS scores are being held down by his inability to pitch deep into games. Meanwhile, the Braves struggles against LH SPs (.690 OPS, as opposed to .757 vs RH SP). At a relatively cheap $7643 price, Detwiler makes a nice budget play, allowing us to activate a 3rd SP.
Our total SP expense: $38036. Throw in about $2000 more for a reliever, and we're going to settle in at just over 40% of our budget committed to pitching.
Choosing hitters: Custom Draft Guide meets matchup assessment
With about 60% of our budget remaining for an offense, high-priced hitters are mostly out of our reach.... unless we want to balance them off with scrubs. Instead, we chose to build a balanced lineup of mid-priced players. Our criteria for hitters was pretty simple:
First, we ran the Custom Draft Guide to generate balance-of-year projections for this scoring system under a 100k budget. Balance of year projections are useless for predicting one night's performance, but at least this can serve as a price check to keep us from dramatically overpaying for a player.
Second, we tried to target hitters facing lesser opposing starters, particularly those with lower strikeout rates (since hitter strikeouts are a negative point event). It's all but hopeless to predict who is going to hit a HR in a given night, but we can at least try and minimize negative points on our roster.
Third, figuring short-term performance is a decent predictor for the next game, we targeted hitters who have been hot recently.
Our lineup shook out as follows:
C: Alex Avila (HQ: $4994; DS: $5205): Target Field is not a friendly venue, but opposing hurler Anthony Swarzak might turn it into one.
1B: Albert Pujols (HQ: $18457; DS: $5396): How often can you roster an "affordable" Albert Pujols? Pujols is showing some signs of warming, and Blake Beavan is not likely to dominate him.
2B: Kelly Johnson (HQ: $2497 ; DS: $6777): Opposing SP Colby Lewis has been pretty solid, but TEX is a nice park for a LH power hitter.
3B: Todd Frazier (HQ: $-10708; DS: $4640): HQ projections haven't caught up with his expanded role in CIN, but he has been red-hot this week, and faces the aforementioned LHP Friedrich at home.
SS: JJ Hardy (HQ: $8307 ; DS: $7239): He has been swinging a hot bat lately, and enters Friday's play with two straight days off before taking on LHP Bruce Chen.
OF: BJ Upton (HQ: $8587, DS: $3757 ): He's hot, he can help with power or speed. Jon Lester is a tough opposing SP, but at least Upton gets the platoon edge.
OF: Shane Victorino (HQ: $13697 DS: $6958): Another hot hitter this week, and can help us score with power or speed against soft-tosser Kyle Lohse.
OF Shin-Soo Choo (HQ: $6347 DS: $6202): Hasn't been off to a great start this season, but that's just driving down his price. He draws struggling LHP John Danks, and comes in off a HR against Justin Verlander on Thursday.
UT: Trevor Plouffe (HQ:$1 DS: $5083 ): Like Frazier, the projections are lagging here a bit, but he has been swinging a hot bat and draws southpaw Drew Smyly in this matchup.
UT: Howie Kendrick (HQ: $4270 DS: $4695): A second anti-Blake Beavan play.

Choosing relievers: Dart-throwing?
Our best move here seemed to be doubling-down on our faith in Kershaw. Given his high likelihood of a strong outing from Kershaw, and the banged-up nature of the Dodgers lineup, we'll cross our fingers that Kershaw goes eight strong innings and hands the ball to Kenley Jansen ($2776) for the save opportunity.
Play ball!
Our team salary came in at $99572, so we left $428 on the table. Now these players we have selected just need to go out and do their jobs tonight. We'll circle back next week to share our results and any lessons learned from this initial foray into this new game format.
For more information about the terms used in this article, see our Glossary Primer.
Free Weekly eNewsletter
The industry's #1 analytical weekly e-mail newsletter is ABSOLUTELY FREE!
More Information
Shopping Cart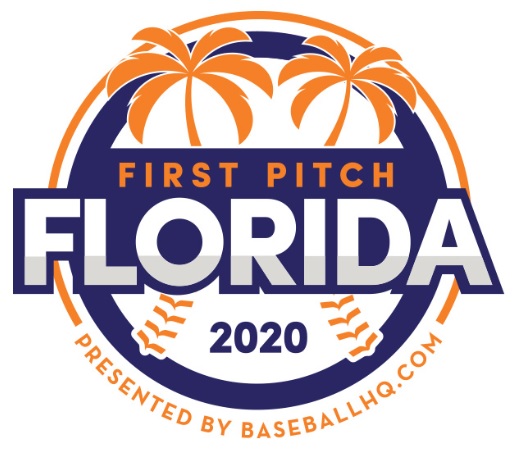 Inaugural Event!
February 28-March 1, 2020
St. Petersburg, FL
Early-bird registration now open!