AL CENTRAL: Starting up the spring training rotation-go-round
By Matt Dodge
February 12th, 2020 1:07am
The latest news in the division is Kenta Maeda (RHP, MIN; pictured) finally arriving in the Twin Cities from the Dodgers after the original three-team deal involving the Red Sox was scuttled. Maeda reportedly prefers to be used exclusively as a starter, after making 32 relief appearances with the Dodgers over the 2018-19 season. The 2020 Baseball Forecaster recommends that fantasy owners "set expectations for 140 good IP" from Maeda, so at his 5.3 IP/GS over those same two seasons, he might only make about 26 starts if he gets that wish.
That usage could be front-end-loaded in 2020, with Michael Pineda (RHP, MIN) serving the remainder of a 60-game PED suspension for the first five weeks of the 2020 season, and free-agent signee Rich Hill (LHP, MIN), expected to be recovering from left elbow surgery until early June. With Jose Berrios (RHP, MIN) and Jake Odorizzi (RHP, MIN) holding down the top of the Twins rotation, who else will fill in the gaps in the early 2020 going?
Homer Bailey (RHP, MIN) signed a one-year deal on the last day of 2019, and will try to prove that his 2019 second-half resurgence with OAK was a Fact and not a Fluke. That small sample (73 IP) featured significant improvements in Ctl (1.8) and Cmd (4.6), even though his slightly better-than-average 35% ball% in that sample was right in line with his 13-year career mark.
The fifth slot will likely come down to a spring training competition between Devin Smeltzer (LHP, MIN) and Randy Dobnak (RHP, MIN). Both Smeltzer (#14 Twins prospect in the 2020 Minor League Baseball Analyst), and Dobnak (ranked #15) made their MLB debuts in 2019 (both still rookie eligible), and offer very different skill sets. Smeltzer is the "crafty lefty," relying on pitch mix and location to deliver above-average command despite an average strikeout rate. Dobnak is a sinkerball artist who kept the ball in the yard (0.5 hr/9) and limited walks (1.8 Ctl) in 297 minor league innings.
The White Sox added lefties Dallas Keuchel (LHP, CHW) and Gio Gonzalez (LHP, CHW) to fill in their rotation gaps as they continue to strengthen their team for a division title run. Keuchel's 60% ground-ball rate in 2019 did not keep the ball in the (Atlanta) park in 2019 (1.3 hr/9, the highest since his 2012 rookie season), so the shift to Guaranteed Rate Field could send that HR rate a few clicks higher.
On the surface, Gonzalez had a very similar ERA/WHIP profile to Keuchel in 2019 but in fewer innings (signing late, arm fatigue and shorter outings). However, a recent deep dive by Brandon Kruse in Facts and Flukes identifies a large luck component driving Gonzalez's decimals, while his groundball and home run rates have been trending in the wrong directions. Those two left-handers will join Lucas Giolito (RHP, CHW), Reynaldo Lopez (RHP, CHW), and Dylan Cease (RHP, CHW) in the rotation (Keuchel nearer the top, and Gonzalez nearer the bottom), while Carlos Rodon (LHP, CHW) hopes for an August return from Tommy John surgery.
Further reinforcement could come from Michael Kopech (RHP, CHW), who underwent his TJS in September 2018, and is expected to be fully ready for spring training. The top White Sox pitching prospect in the 2020 Minor League Baseball Analyst showed his dominant velocity was still intact during late 2019 Instructional League play, and with 141 innings at AAA-Charlotte prior to the surgery, he might only need to be stretched out to be a viable candidate if needed on the South Side.
The key to the 2020 Cleveland rotation is the health of Carlos Carrasco (RHP, CLE). After throwing 392 innings in 2017-18, he was diagnosed with leukemia in June and returned in September to toss 15 relief innings. He is expected to return to a regular rotation slot, joining Shane Bieber (RHP, CLE) and Mike Clevinger (RHP, CLE) as possibly the best "top three" in the division.
The next tier includes Aaron Civale (RHP, CLE), Zach Plesac (RHP, CLE), and Adam Plutko (RHP, CLE). Plesac got the most work in 2019 (116 innings), followed by Plutko (109) and Civale (58). However, both Plesac (3.81 ERA/4.99 xERA) and Civale (2.34 ERA/4.50 xERA) show high probability of ERA regression, and both still have minor league options remaining. Plutko has no options left, but his 4.86 ERA/5.42 xERA doesn't inspire confidence either.
This could open the door for a dark horse like Logan Allen (LHP, CLE) to sneak into the back end of the rotation. His 2019 MLB debut season in San Diego and Cleveland was not great in a small sample (17 K/ 13 BB in 27.2 IP), but his larger body of work in the upper minors (9.1 Dom, 2.7 Cmd in 232 IP at Double-A/ Triple-A) and his left-handedness might earn him a shot.
The Tigers signed Ivan Nova (RHP, DET) in January 2020 to round out their rotation heading into spring training, and to provide reliable innings while waiting for their pitching prospects to arrive. He's averaged 174 IP per year over the 2016-19 seasons, with 187 innings in 2019. Unfortunately, decreasing Dominance and faltering Control over those four seasons mean that the team should not want to rely on him for too long.
As for the rest of the starting rotation, Matt Boyd (LHP, DET) remains one of the best trade chips for the rebuilding Tigers, while Spencer Turnbull (RHP, DET), Jordan Zimmermann (RHP, DET), and Daniel Norris (LHP, DET), hold their starting slots until someone better comes along.
Those better someones sit at the top of Detroit's prospect list in the 2020 Minor League Baseball Analyst: #1 Matt Manning (RHP, DET) and #2 Casey Mize (RHP, DET), who both seem poised to make their MLB debuts in 2020. Manning's outstanding full 2019 season at AA-Erie (10.0 Dom, 3.9 Cmd, 2.57 ERA, 0.98 WHIP) probably puts him ahead of Mize, who arrived there in mid-2019. Both are likely to start at AAA-Toledo, with promotions to follow over the course of the season.
On their heels is the #5 Tigers prospect, Tarik Skubal (LHP, DET), who collected 179 K/ 37 BB in 123 innings between Single-A and Double-A in 2019, delivering a 2.42 ERA and 1.01 WHIP. The 2020 Minor League Baseball Analyst notes his effective velocity differential in his four-pitch mix, and continued elite Dominance and Command in early 2020 could have him in the Motor City quickly as well.
Jakob Junis (RHP, KC), Brad Keller (RHP, KC), Danny Duffy (LHP, KC) and Michael Montgomery (LHP, KC) all appear to be counted in for starting rotation duty for the 2020 Royals at this juncture. Keller, in particular, looks to be the one that may be worth targeting, based on Stephen Nickrand's recent Starting Pitcher Buyers Guide noting under-the-radar skills gains in the second half of 2019.
2019 part-time starters Jorge Lopez (RHP, KC) and Glenn Sparkman (RHP, KC), who combined for 41 starts and an ERA of 6.17, will be reportedly moved to the bullpen, opening up a possible prospect competition for the final rotation spot. Those competitors could include Daniel Lynch (LHP, KC), Jackson Kowar (RHP, KC) and Brady Singer (RHP, KC), ranked #2, #4, #6 respectively among Royals prospects and covered here in the KC Organizational Report from the 2020 Minor League Baseball Analyst.
Both Kowar and Singer spent the second half of 2019 at AA-Northwest Arkansas, while Lynch spent the 2019 regular season at Single-A before heading to the Arizona Fall League and starting the Fall Stars Game there. Based on their lack of experience in the upper minors, it may be more likely that those prospects get some additional minor league innings at the start of the season, while other placeholders (Lopez, Sparkman, or others to be determined) cover that fifth slot in the interim.
For more information about the terms used in this article, see our Glossary Primer.
Shopping Cart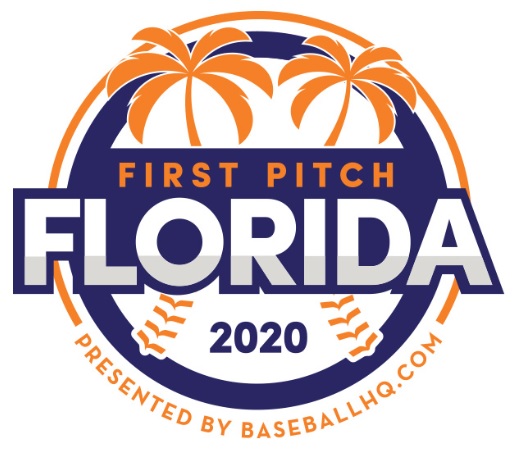 Inaugural Event!
February 28-March 1, 2020
St. Petersburg, FL
A few seats still left!