2021 Organization Report: Baltimore Orioles
By Chris Blessing

@C_Blessing
December 22nd, 2020 1:05am
(Photo: Adley Rutschman, C)
To familiarize yourself with the process of creating this 2021 prospect lists in the times of COVID-19, be sure to read our 2021 Organization Report Pandemic Primer. As stated there, we draw heavily on our 2020 Org Reports. For additional reports and future schedule, see our 2021 Organization Reports home page.
2021 Organization Report: Baltimore Orioles
| | | | | | | |
| --- | --- | --- | --- | --- | --- | --- |
| | Rank | Player Name | POS | 20 level | Grade | ETA |
| | 1 | Adley Rutschman | C | ALT | 9C | 2021 |
| | 2 | Grayson Rodriguez | RHP | ALT | 9D | 2022 |
| | 3 | DL Hall | LHP | ALT | 9C | 2021 |
| | 4 | Heston Kjerstad | OF | - | 8B | 2023 |
| | 5 | Gunnar Henderson | SS | ALT | 8D | 2022 |
| | 6 | Dean Kremer | RHP | MLB | 8D | 2020 |
| | 7 | Michael Baumann | RHP | ALT | 8D | 2021 |
| | 8 | Ryan Mountcastle | 1B/OF | MLB | 7B | 2020 |
| | 9 | Keegan Akin | LHP | MLB | 7C | 2020 |
| | 10 | Terrin Vavra | 2B | ALT | 7B | 2022 |
| | 11 | Yusniel Diaz | OF | ALT | 7C | 2021 |
| | 12 | Jordan Westburg | SS | - | 7D | 2023 |
| | 13 | Adam Hall | SS | - | 7C | 2023 |
| | 14 | Carter Baumler | RHP | - | 8E | 2025 |
| | 15 | Zac Lowther | LHP | ALT | 7D | 2021 |
New players to the Top 15 in bold • Grades moved up in green; grades moved down in red
"20 level" is highest assignment in 2020; "ALT" = alternate site; " - " = no assignment​
Last year's list:
2020 Orioles Org Report
2020 Losses/Graduations:
Austin Hays (OF; #5 in 2020) finally exceeded rookie limits despite a rib fracture, which cost him about 6 weeks. Hays performed well in September, mostly cashing in on solid .279 BA (80% ct%), slugging 4 HRs and stealing a couple of bases. Underlying stats suggest there will be regression, especially given the aggressive nature of Hays' approach and his inability to make barreled contact. Luckily, 20/10 HR/SB potential will carry weight in some formats, even if BA drops under .250 and the OBP drops below .300.
Hunter Harvey (RHP; #7 in 2020) dealt with elbow woes once again in his young career; yet, still managed to exceed rookie limits. Harvey looked to be the favorite to win the closer job in Orioles camp prior to the pandemic shutdown. Still, hasn't recorded an MLB save, but if he can stay healthy, the future closer tag still applies. However, the margins are getting slimmer and slimmer.
Ryan McKenna (OF; #11 in 2020) continues to see his prospect stock drop due to continued struggles with the bat. Linear bat plane doesn't generate lift and struggles with hard contact. McKenna's an excellent defender, terrific bunter and fast runner. However, his profile is looking for like the ceiling is a 4th or 5th OF.
Rylan Bannon (UT; #13 in 2020) got pushed off the Top 15 list due to the Orioles influx of talent. Bannon still has a bat-first UT bench ceiling. As you know, with versatility comes playing time. However, the hit tool carries the profile since his linear swing plane hasn't allowed for power in the past.
---
Organization Reports for all 30 MLB teams. Prospect insight you can use all season long. Prepare for the 2021 fantasy baseball season with a subscription to BaseballHQ.com.
---
2021 Additions:
#4 Heston Kjerstad (OF; 6-3, 220; L/R) was the second overall pick in 2020 out of the University of Arkansas. Kjerstad is not like your typical #2 overall pick; but by picking a player they really liked with a mid-first round grade, the Orioles were able to save on his bonus and grab several other players utilizing their allocated draft pool. Kjerstad has plus-plus raw power, which plays to all fields and his measurables, such as launch angle and exit velocity, are where you'd want them for a power hitter. Kjerstad has a lot of moving parts to his swing, which will likely hurt his BA potential. He's not much of a runner so his power must carry his fantasy profile.
#10 Terrin Vavra (2B; 6-1, 185; L/R) was acquired from the Rockies in the Mychal Givens trade during the 2020 season. Vavra is a spray hitter who works the gaps with very top-heavy line drives. The hit tool is above average when factoring in his high OBP potential. While the power is light, Vavra matches the Tommy La Stella profile, where the power may come based on his smarts and how instinctive of a hitter he is.
#13 Jordan Westburg (SS; 6-3, 203; R/R) was selected with the 30th overall pick by Baltimore in the 2020 draft out of Mississippi State. Like Kjerstad, the power tool carries Westburg's profile, though his hit tool is a bit worrisome. Westburg is super-aggressive and pull-side-dominant, and he struggles with length in his swing and spin. There's also questions on his defense, as some scouts point towards a move to a corner OF position. Thankfully, his carrying tool does work in an outfield corner.
#14 Carter Baumler (RHP; 6-2, 195; R/R) was the Orioles 2020 5th round selection out of Dowling Catholic HS (IA). Unfortunately, Baumler underwent Tommy John surgery this off-season and will miss all of 2021. He was initially higher on this list prior to the injury because he was the one lower-level Orioles pitching prospect with significant upside. Already sitting in the lower 90s, there's room for Baumler to add strength to his frame, and the Orioles have had success eeking out a mph or two from their prospects—moreso than some other organizations. The entire package is raw and the outcomes are numerous.
2021 Grade Changes:
Dean Kremer made his debut in 2020, showcasing extra velocity on his fastball and an emerging cutter, which warrants a potential rating increase from 7B to 8D. Kremer's 4-seam FB is his best pitch, sitting mid-90s with late, riding action. He lives with his 4-seam FB above the typical swing plane of hitters with the late movement forcing its fair share of swings and misses. The cutter is an above-average offering, neutralizing lefties by keeping them off his fastball. Kremer rounds out his repertoire with an average 2-seam FB and an above-average CB. His real strength is how he tunnels each pitch from his arm slot. He's now a potential SP3 with an SP4 floor.
Ryan Mountcastle had a terrific run in his first taste of MLB action. However, there was a lot of luck involved in his .333/.386/.492 line and is a perfect example of why you should exploit fantasy managers who put value on these small sample size evaluations of prospects. Mountcastle has average tools across the board. Given his defensive liabilities, he's regulated to a LF or 1B, which requires the power to carry the profile to be fantasy relevant. Couple this with an unsustainable hit rates from his sample, and it's a .250, 25 HR bat, which is pedestrian production from a spot in the field that gives managers much higher returns. Thus, we downgraded Mountcastle potential rating from an 8B to a 7B.
Additional Notes:
C Adley Rutschman is a beast. It has been a while since a catcher looked to be a star on both sides of the diamond. The switch-hitting Rutschman has easy double-plus power from both sides of the plate, a fantastic approach and a plus hit tool. He is also a gold glove caliber defender. ... RHP Grayson Rodriguez has grown into his 6'5'' frame nicely. A four-pitch pitcher, Rodriguez has an average-to-double-plus arsenal. His mid-to-high 90s fastball is overpowering. He rose to second in our rankings due to refinement of his delivery and his change-up, which he started throwing last season. It is a potential plus pitch. The breaking balls are coming along, with the SL as an above average offering. ... Rodriguez switched places with LHP DL Hall in our rankings. Hall was reportedly up to 99 MPH at the alternate training site with refined secondaries. It's a frontline profile. However, we'd like to see a step forward in command and control before anointing him a future SP1/SP2. ... Among the hitters at the alternate training site, no one improved their stock more than SS Gunnar Henderson after adjusting the lower half of his stance. He was a beacon for hard contact throughout camp and is primed for a breakout 2021 as he begins to transition into a power-driven hit tool. Plus, he sticks at SS.
For more information about the terms used in this article, see our Glossary Primer.
Free Weekly eNewsletter
The industry's #1 analytical weekly e-mail newsletter is ABSOLUTELY FREE!
More Information
Shopping Cart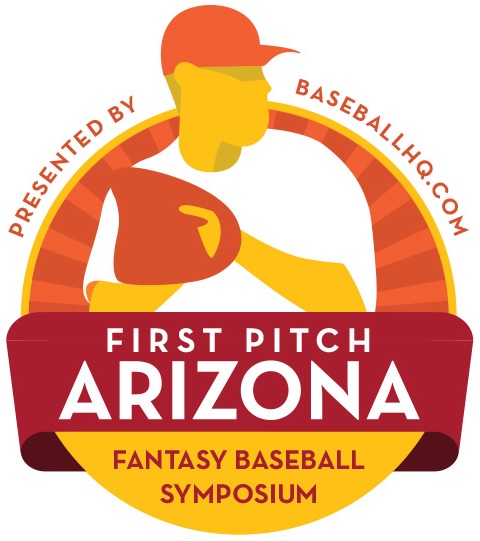 November 2-5, 2023
Mesa, Arizona
REGISTRATION NOW OPEN!