ALTERNATIVE: 2014 Simulation draft pool analysis
By Matthew Beagle
February 4th, 2014 12:03am
For many, simulation drafting precedes roto season, since simulation leagues use last year's stats while roto owners wait for spring training to get the latest information for their drafts. Each year we analyze the simulation draft pool—those whose playing time exceeded fifty at-bats or thirty innings pitched for the first time.
Macro Level
Overall, 2014 is one of the deepest talent pools in recent years, especially if you need young pitchers for your long term plan. As usual, however, few cards in the draft will propel your team over the top this year. So if you need immediate help, use your picks to trade for existing players to make an impact. If you are building, this draft offers plenty of young roster depth everywhere except first base and closer.
The Top Picks
The first three picks in nearly every draft so far are Jose Fernandez (RHP, MIA), Yasiel Puig (OF, LA), and Wil Myers (OF, TAM). We normally advocate taking a hitter over a pitcher as a franchise keystone, but Fernandez represents an exception for a few reasons. Fernandez's success has come at such a young age, at such a dominant level, and for an entire season. Because Puig and Myers only played partial seasons, their current season value is significantly less than Fernandez. The amazing ratios posted by Fernandez make him so valuable that we believe he should be the top pick in every draft. Even if you don't want Fernandez due to pitcher injury risk, you need to draft and trade him because of his unique value.
After these three, you see Shelby Miller (RHP, STL) and limited innings starting pitchers with future upside in Gerrit Cole (RHP, PIT) and Michael Wacha (RHP, STL) in that order, due to the fifty extra innings usage from Cole. With his upside, Cole usually leaves the board first with Miller and Wacha right behind. Jurickson Profar (2B, TEX) still often breaks the top five for a manager in need of a future infielder.
On average, data from Somworld.com suggest Hyun-Jin Ryu (LHP, LA), Trevor Rosenthal (RHP, STL) and Sonny Gray (RHP, OAK) nearly always go in the top ten. Ryu offers a nice full season of good pitching performance without the ace-starter ceiling. Rosenthal represents the only good young closer in the set, so if closer represents your primary need, grab him. Gray offers a great card, especially against right-handers, but only for a limited number of innings and again without the #1 starter pedigree. For teams needing bullpen help this year, Gray can relieve but has the higher future value of a starter. He does profile similar to Tim Hudson (RHP, SF) who came up through the A's system to provide his managers with a solid starter for a long time.
Julio Teheran (RHP, ATL) and Chris Archer (RHP, TAM) had great debuts in the majors, but simulation managers should beware of their propensity to give up home runs to lefties. Zack Wheeler (RHP, NYM) also has a bright future and trouble with lefties, but lack of control overshadows the longball as his shortcoming. If you have a good team now, other sim managers can more easily stack their lineups with lefties than a major league manager. So prepare to yank these high ceiling hurlers against lefties in close games.
Other First Rounders
After the top ten, a few batters penetrate a wave of speculative high upside starting pitchers. Nolen Arenado (3B, COL), offers a full season of Gold Glove defense at third with less upside than most top prospects. Remember his card will be penalized by playing in Coors Field, which accentuates hits as well as homers. Everyone knows Coors is a launching pad, but few realize how the spacious outfield gaps yield more hits. Strat-O-Matic and other game companies who employ ballpark factors will adjust a hitter's card downward (and improve a pitcher's card) when he plays in this hitter-friendly environment.
Christian Yelich (OF, MIA) offers a skill set like Shin Soo Choo (OF, TEX), which features a nice balance but without dominant upside until he displays more power. Anthony Rendon (2B, WAS) suffers from a switch to second base, as his defensive ratings bring him down to average for the position. His power has not developed yet, either.
The same does not hold true for Jedd Gyorko (2B, SD) on the power side, as he slugged 23 homers in spacious PETCO Park. Unfortunately, he failed to make the defensive transition to second base as well as Rendon, so he will hurt your team there.
Tony Cingrani (LHP, CIN) and Danny Salazar (RHP, CLE) represent two more high upside picks that may go in your first round. Both give up dingers too often to right-handed batters to help your team to victory this season, but represent top notch future starters and great values for those picking later.
Later Contributors
With the massive depth of this draft, plenty of excellent players remain long after Round One ends. Oswaldo Arcia (OF, MIN) , Avisail Garcia (OF, CWS), Marcell Ozuna (OF, MIA), and Darrin Ruf (OF, PHI) offer power in the outfield. Yes, Ozuna has an excellent minor league power pedigree despite not hitting many in 2013. He is a bargain in Round Two. Meanwhile, Jackie Bradley (OF, BOS), A.J. Pollock (OF, ARI), Junior Lake (OF, CHC), and Robbie Grossman (OF, HOU) offer speed and defense.
Catcher represents another area of depth with older rookies with power now like Evan Gattis (C, ATL) and Yan Gomes (C, CLE) teamed with future stars like Travis d'Arnaud (C, NYM) and Mike Zunino (C, SEA).
Plenty of pitching talent slips in the draft as well. Coming into 2013, Kevin Gausman (RHP, BAL) topped many prospect pitching lists but falls into the second round after a difficult rookie season. Carlos Martinez (RHP, STL) performed well in 2013 but with limited innings. He certainly represents first round talent that slides through. Alex Wood (LHP, ATL) is barely usable in the current card set but offers a solid future.
Tyson Ross (RHP, SD) and Tanner Roark (RHP, WAS) have excellent part time cards after impressive performances in 2013. Similarly, unheralded Corey Kluber (RHP, CLE) and Tyler Thornburg (RHP, MIL) represent some of the draft's best values, often lasting until the fourth round. Wily Peralta (RHP, MIL) also has a usable card that slides into that same area despite his youth and talent.
Avoid the low Dom of Jeff Locke (LHP, PIT) in the second or third round. If you want a southpaw and need innings for the current year, try Scott Kazmir (LHP, OAK) instead. He whiffed more than a batter per inning and his 34% hit rate and 3.53 xERA says an improvement may lie ahead. Another former Tribe retread, Jeanmar Gomez (RHP, PIT) will struggle to repeat his 2013 success with a 1.9 Cmd, 5.9 Dom, and an xERA over 4.00.
So many bullpen options exist we cannot mention them all. The depth, however, and lack of top quality means you should wait at least three rounds to start stacking your bullpen. One unheralded sleeper, though, heeds a mention. Cody Allen (RHP, CLE) represents a monster talent in an unsettled bullpen. Most 11.3 Dom and 121 BPV pitchers go long before round three.
This should get you off to a great start for your simulation draft. Enjoy!
For more information about the terms used in this article, see our Glossary Primer.
Free Weekly eNewsletter
The industry's #1 analytical weekly e-mail newsletter is ABSOLUTELY FREE!
More Information
Shopping Cart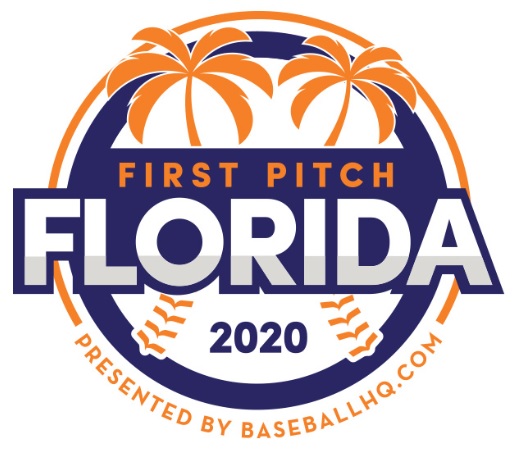 Inaugural Event!
February 28-March 1, 2020
St. Petersburg, FL
Early-bird registration now open!