Baseball HQ's 2018 Track Record
Click Here to View our Titles and Awards
Need player projections? Pick up any one of a dozen spring magazines or browse over to any fantasy baseball web site. But what you're really getting are three-year averages, subjective opinions or canned, inert numbers. Real performance forecasting is a living, breathing process that looks beyond faulty statistics and focuses on the analysis of component skills and leading indicators. That's what we do at Baseball HQ; it's a process that has been the foundation of our publications since 1993.
In 2018, this process produced a set of projections that could have made the difference in your fantasy season. Here is a look at how the analysis works, and some of the results...
2018 Batters
Jesus Aguilar: On surface, a marginal hacker still waiting for a full-time shot with age 30 around the corner. Before you dismiss, there was some legit growth here. Power fully backed by xPX, hit both lefties and righties with authority. Opened up his swing to do it, so he's not for the risk averse. Still... UP: 30 HR (Nickrand)
2017: 16-52-.265 in 279 AB
2018: 35-108-.274 in 492 AB
Ozzie Albies: Terrific debut at age 20. Previous MLEs played up, with solid skills that bounced back across the board after 1st half dip. Sure, the speed is foremost, but this is potentially stat-filling stuff, with xPX suggesting more power upside. And the glove at 2B? Well, he does go by Ozzie, after all. (Truesdell)
2017: 6-28-8-.286 in 217 AB
2018: 24-72-14-.261 in 639 AB
Jorge Alfaro: Beware the small sample size. Slashed .241/.291/.358 at AAA, then posted 3/33 BB/K in majors. So heed full-season skills, notably abysmal strike-zone control. Still a baby as catchers go, with a history of decent pop, so there's plenty to hope on. Just don't expect him to arrive in 2018. (Truesdell)
2017: 5-14-1-.318 in 107 AB
2018: 10-37-3-.262 in 344 AB
Javier Baez: PRO: Patience uptick; HR, PX spike; more h% elevation; solid SB%. CON: Sub-par ct%; mediocre HctX; too many GBs; limited SB opps. Mixed signals, but a fine year from a growth stock. Recent hr/f numbers suggest a winter launch-angle project. With a few more FBs and more bb% gains… UP: 30 HR. (Thompson)
2017: 23-75-.273 in 469 AB
2018: 34-111-.290 in 606 AB
Mookie Betts: Solid 1st half metrics were undone by unlucky swing in h%, and from there he started pressing, unraveling his 2nd half even further. But xPX, SBO/SB% provide a solid HR/SB foundation, and ct%/HctX make him elite. After 2016, his owners might have been disappointed, but this is still a core $30 first rounder. (Carroll)
2017: 24-102-26-.264 in 628 AB
2018: 32-80-30-.346 in 520 AB
Xander Bogaerts: He's coming off a disappointing 2017, but you should see it as a buying opportunity. The hesitance to draft him is understandable as it's difficult to get a sense of exactly which hitter to expect, but he played with a sore wrist for most of the second half of 2017, so there's reason to hope for a rebound… There's more upside than downside here. (Cederholm)
2017: 10-62-.273 in 571 AB
2018: 23-103-.288 in 513 AB
Alex Bregman: Passed first full season with flying colors thanks to 2nd half surge. More 5-category goodness to come, as contact gains bolstered xBA/BA, took full advantage of green light, and power growth suggests he'll push HR envelope. Shortstop eligibility is just icing on the cake. Enjoy the ride. UP: 30+ HR (Bloomfield)
2017: 19-71-.284 in 556 AB
2018: 31-103-.286 in 594 AB
Keon Broxton: 20/20 season, but with an overwhelming wart: plethora of whiffs led to AAA demotion, sporadic 2H playing time; dismal xBA, bb% dip offer little hope for immediate improvement. One of two players with that xPX/Spd combo (min. 100 AB), so counting stat ceiling is high. But if bat-to-ball skills don't improve... DN: More AAA time (Bloomfield)
2017: 20-49-21-.221 in 220 AB
2018: 4-11-5-.179 in 78 AB (299 Triple-A AB)
Matt Carpenter: Took swing-for-fences approach to new level with NL-high FB%. In 1st half, that yielded a straight HR-for-BA tradeoff, then bum shoulder in 2nd half muddied the waters. If he goes back to line-drive swing, 2015-16 profile should return. If he keeps uppercutting, then BA will stay near .250, but... UP: 35 HR, still. (Rudd)
2017: 23-69-.241 in 497 AB
2018: 36-81-.257 in 564 AB
C.J. Cron: The RH-batting Cron is also expected to be more than just the short side of a platoon while seeing most of his time at 1B and DH, and his 2H2017 power spike after a rough first half (1H 96 xPx, 2H 148 xPx) provides some optimism for 2018. (Dodge)
2017: 16-56-.248 in 339 AB
2018: 30-74-.253 in 501 AB
Nelson Cruz: Continues to exhibit metronomic consistency as age 40 casts a larger shadow. Even managed to stunt the signs of decline that were sneaking into the picture (HctX). Last four years have traded in a narrow range; still-robust skill set and AAA reliability say he can hold that ground for at least another year. (Murphy)
2017: 37-106-.284 in 547 AB
2018: 37-97-.256 in 519 AB
Khris Davis: Answered any questions about whether 2016 was a career year with a full repeat. Now has 107 HR over last 2.5 seasons (1,365 AB). Power is elite, plate skills passable, and both are stable. Career platoon split is negligible. Fine, he doesn't run and BA isn't going much past .250. But you can take the power to the bank. (Murphy)
2017: 43-110-.247 in 566 AB
2018: 48-123-.247 in 576 AB
Adam Duvall: Aside from back-to-back seasons of 2H collapses, there are other concerning signs in Duvall's skills. Power has been his chief asset, but his PX outpaced his xPX in 2017, indicating potential HR downside. The 29-year-old's overall shoddy plate discipline puts a hard cap on his BA. The second half decline vs. RHP is also worth monitoring, as it could cost him playing time, particularly given Cincinnati's crowded outfield. All told, Duvall could have a tough time delivering a full repeat. (Pyron)
2017: 31-99-5-.249 in 587 AB
2018: 15-61-2-.195 in 384 AB
Jarrod Dyson: Yet another slugger raises FB% and posts career high in HR (sadly, most of this is true). Those extra fly balls cost him nearly 30 points of xBA, and only fluky 10 HBP kept OBP from similar fate. Recent slides in Spd, SBO have quietly eaten into SB upside, and after season-ending sports hernia surgery...DN: 200 AB, 15 SB (Kruse)
2017: 5-30-18-.251 in 346 AB
2018: 2-12-16-.189 in 206 AB
Avisail Garcia: Feels like former top prospect's talent has been in hibernation forever, which made 2017 seem like the breakout we've all been waiting for. But h%, xBA say it was mostly a dream. Still only 27, and 2nd half did see gains in bb%, ct%, Eye, so maybe this was a tentative step forward. But odds are he doesn't hit .300 again. (Kruse)
2017: 18-80-.330 in 518 AB
2018: 19-49-.236 in 356 AB
Marwin Gonzalez: Three reasons he might not sustain breakout: 1) PX/xPX gap, marginal HctX, somewhat fluky 1st half hr/f put HR repeat at risk; 2) "improvement" vR was driven by 37% h%; 3) Multi-position eligibility is great for us, but teams will often opt for a stable regular if one emerges, putting his PT stability at risk. Just be cautious. (Chesser)
2017: 23-90-.303 in 455 AB
2018: 16-68-.247 in 489 AB
Mitch Haniger: The pieces are all here for potential age-27 breakout. Haniger's 4235 Mayberry Method line is exactly same as that of Travis Shaw, and if Haniger can stay healthy enough for 500+ at bats, he could approach the .270, 30 HR, 10 SB line Shaw posted in 2017. (Boyd)
2017: 16-47-5-.282 in 369 AB
2018: 26-93-8-.285 in 596 AB
Ian Happ: Reasons why the next step isn't forward: 1) xPX casts doubt upon sustainability of lofty hr/f rate; 2) low ct% gives him some BA risk and suggests more growing pains are possible. Future is bright, but more refinement is needed. (Pyron)
2017: 24-68-8-.253 in 364 AB
2018: 15-44-8-.233 in 387 AB
Eric Hosmer: He extended 2016's hr/f spike while turning ct% and h% recovery into big BA rebound. But xPX fell to a remarkable low (heck of a testimonial on the league-wide power level). There is a dearth of plus skills here, just a lot of ct% over huge AB totals yielding a ton of balls in play. Don't pay for another 25 HR. (Murphy)
2017: 25-94-.318 in 603 AB
2018: 18-69-.253 in 613 AB
Travis Jankowski: Fractured foot in April sidelined him until July, and likely cut into his running game after his return. Contact is shaky and power non-existent; but the speed is elite, the bb% respectable, and the GB% profile ideal. If and when he stumbles into playing time, he's an instant SB asset. (Murphy)
2017: 0-1-4-.187 in 75 AB
2018: 4-17-24-.259 in 347 AB
Max Kepler: Mostly a carbon-copy of 2016, but xPX took a step backward as those 19 HR didn't quite have as much value as they did in '16. Still young with time to adjust, but there are some roadblocks to a breakout: Can't hit LHP, 2nd half dips in HctX/xPX and waning Spd. Until those results improve, his upside is limited. (Dopp)
2017: 19-69-.243 in 511 AB
2018: 20-58-.224 in 532 AB
Manny Machado: Tested our patience in 1st half but xPX kept hope alive despite unlucky h% and ct% dive. Both returned to form in 2nd half as rest of the profile held strong, and there's a glimmer of even more upside. Team context continues to hold SB back (30th in SB 2014-17), but BA/power skills are elite. No SS eligiblity for 2018, but still a star. (Sporer)
2017: 33-95-9-.259 in 630 AB
2018: 37-107-14-.297 in 632 AB
Nomar Mazara: 20/100 production/value fueled by durability, plate appearances. Prospect pedigree keeps our interest, but little here hints at a near-term breakout. 2nd half FB plunge neutralized HctX bump; squinting is required to notice bb%, PX upticks. Young, healthy, with two MLB seasons under his belt. But future doesn?t appear to be now. (Thompson)
2017: 20-101-.253 in 554 AB
2018: 20-77-.258 in 489 AB
Jeff McNeil (mid-June): The numbers he is putting up in the AA-Eastern League are ridiculous. And since he did spend 18 games at Triple-A Las Vegas last year, and the Mets are starved for offense, this is one unheralded batter who could suddenly pop up on the radar without warning. (Richards)
2018: 3-21-7-.335 in 230 AB
Adelberto Mondesi: Toolsy prospect struggled with 58% MLB ct% while flashing plus running game. Triple-A pitchers didn't slow him down, as suggested by .879 OPS, power spike and 73% ct%. But MLBers still exploit his impatient, hyper-aggressive approach. With less twitchiness: UP 15 HR / 30 SB. (Thompson)
2017: 1-3-5-.170 in 53 AB
2018: 14-37-32-.276 in 275 AB
Logan Morrison: One of the HR-boom poster boys. Combined uncharacteristic DL avoidance, improved patience and a conscious effort to hit more fly balls to generate career-high AB and season to match. Held FB% spike all season, but contact trend, health risk remain troublesome. 2H is your benchmark. DN: More DL time, .230 BA, 15 HR. (Thompson)
2017: 38-85-.246 in 512 AB
2018: 15-39-.186 BA in 318 AB, two DL stints, season-ending surgery in mid-August
Eduardo Nunez: his value needs to come from his strong contact and his speed; his 73 xPX from 2015-2017 illustrates his lack of power. His Spd dropped in 2017, and unlike 2015, there were no health-related explanations. His SBO% was also halved in his first month in Boston, which may be a good indication of how he'll be used there in 2018. Don't pay for 25+ steals. (Cederholm)
2017: 12-58-24-.313 in 467 AB
2018: 10-44-7-.265 in 480 AB
Marcell Ozuna: Obviously a remarkable career year, but sustainable breakout? PRO: Eye has never been better; ditto HctX; owned right-handers wire-to-wire. CON: Outlier BA fueled by lofty h%, lacks xBA support; hr/f looks equally suspicious; GB% remains stagnant; xPX is skeptical. The CONs have it. He's good, but not $30 good. (Thompson)
2017: 37-124-.312 in 613 AB
2018: 23-88-.280 in 582 AB
Jose Ramirez: Laughed in the face of projected regression with dominant encore. HR surge was highlight, backed by HctX and FB boost. xBA/HctX confirm his solid .300+ BA foundation. xPX history questions full power repeat, but with speed skills hanging on, there's support for a five-category redux. Pay up. (Bloomfield)
2017: 29-83-17-.318 in 585 AB
2018: 39-106-34-.272 in 578 AB
Mark Reynolds: Best HR total since 2011; of course, Coors helped (.294, 21 HR), so keep that in mind if home park changes. Unsustainable 1st half hr/f came back to earth, 2016 ct% bump now seems like one-shot deal, and success vR last two years was driven by 37% hit rate. Let others overbid on a HR repeat and endure the BA risk. (Olson)
2017: 30-97-.267 in 520 AB
2018: 13-40-.248 in 206 AB
Domingo Santana: A five-category breakout, but this was a perfect storm. By category: 1) HR likely maxed out, as very few sustain a higher hr/f; not enough FBs. 2) Ditto for BA, which hinges on holding sky-high h% and LD%. 3) SB%, Spd baselines question the running game. Tough to expect even a repeat, let alone any further gains. (Bloomfield)
2017: 30-85-15-.278 in 525 AB
2018: 5-20-1-.265 in 211 AB
Travis Shaw: Big question entering 2018: Can he repeat HR outburst? PX/xPX say yes, as does 19 HR away from Miller Park, even if hr/f a bit high. Picked spots well on basepaths, and dispelled bad rap of being unable to hit LHP. Unsustained 1st half ct% suggests BA may have peaked, but otherwise, a solid investment. (Olson)
2017: 31-101-10-.273 in 538 AB
2018: 32-86-5-.241 in 498 AB
Justin Smoak: Funny, these 2017 skills aren't THAT much different from the rest of his career! Except: made better contact, and more hard contact, but even those weren't significant changes. Tailed off late (.194 BA after 8/15), but a 21% hit rate seems to blame; skills didn't suffer much. Some regression to the mean seems reasonable. (Truesdell)
2017: 38-90-.270 in 560 AB
2018: 25-77-.242 in 505 AB
Juan Soto (mid-April scouting report): Jump on the hype train with me; there are plenty of seats available. If Soto stays healthy throughout the season, he's a top 5 prospect or better next off-season, especially for fantasy observers looking for the rare combination of power and average in today's game. Soto projects as a .300 hitter, capable of hitting 30 HRs a season. (Blessing)
2018: 22-70-.292-5 in 414 AB
Steven Souza: Stayed on the field for a change, and showed flashes of former upside. But there are serious flaws, notably the still-awful contact rate that's dragging down BA. What's more, xPX, Spd both hint at downside in counting stats—not to mention that he's never stayed healthy before. Don't be surprised if 2017 was his career year. (Truesdell)
2017: 30-78-16-.239 in 523 AB
2018: 5-29-6-.220 in 241 AB
Eugenio Suarez: PRO: Fine bb% spike, climbing LD rate & power skills, improvement vR, superb health grade, just reaching peak age. CON: climbing K rate, only average hard contact. The downside risk here is less than the upside potential. (Truesdell)
2017: 26-82-.260 in 534 AB
2018: 34-104-.283 in 527 AB
Michael Taylor: On the surface, a big career turnaround. But hold on: Plate skills mostly unchanged, HR spike not fully supported, and xBA and 2nd half point to the likely BA regression. Simply doesn't make enough consistently hard contact for those gains to stick. You can only count on the ~20 SB. (Truesdell)
2017: 19-53-17-.271 in 399 AB
2018: 6-28-24-.227 in 353 AB
Eric Thames: Another big post-KBO season in 2018? FOR: Power supported by skills and looks repeatable, and he devoured RHP. AGAINST: Slid in 2nd half, ct% fell by 10% after May (72% to 62%), and slashed only .125/.205/.212(!) vs. LHP post-April. Could face stricter platoon. More downside than up in this projection. (Truesdell)
2017: 31-63-.247 in 469 AB
2018: 16-37-.219 in 247 AB
Gleyber Torres: Top prospect suffered through injury-riddled campaign, first via sore shoulder, then TJS on his (non-throwing) elbow. But around that, first tour through the high minors—at age 20—did nothing to eclipse his rising star. Shaky contact may bring struggles early on, but going forward, this is a must-own, multi-skill talent. (Truesdell)
2017: DNP in Majors
2018: 24-77-6-.271 in 431 AB
Christian Yelich: Continues to make strides towards a full-fledged breakout. Four reasons it might happen in 2018: 1) Steady rise in FB%, especially in 2nd half; 2) exit velocity top 25 in MLB; 3) legs and acumen on basepaths; 4) ascending Eye confirms maturity. With continued shift towards FBs and stronger green light... UP: 25 HR, 25 SB (Nickrand)
2017: 18-81-16-.282 in 602 AB
2018: 36-110-22-.326 in 574 AB
Ryan Zimmerman: Turned back the clock and single-handedly carried owners to titles given 389 ADP at end of draft season. Fact or fluke? Doubling of hr/f, best h% since '10 say to side with latter. We just can't bet those marks will stick, nor can we bank on another 500 AB given health history. Heed 2nd half and expect substantial regression. (Nickrand)
2017: 36-108-.303 in 524 AB
2018: 13-51-.264 in 288 AB
2018 Pitchers
Trevor Bauer: Long-time tinkerer found a winning formula in 2nd half; can it stick? Narrowed pitch mix, relying heavily on four-seamer (39%) and curve (32%) while re-incorporating a nasty slider (21% SwK). 2nd half SwK/FpK implies some Cmd pullback, but there's enough there for...UP: sub-3.50 ERA. (Pyron)
2017: 17 wins, 4.19 ERA in 176 IP
2018: 12 wins, 2.21 ERA in 175 IP
Brad Boxberger: Missed 1st half with back injury, and shaky skills from 2016 carried over initially. But lights out down the stretch, with 13.1 Dom, 1.8 Ctl in last 19 outings. Health, iffy Ctl history work against him, but with closer experience, regaining 9th inning gig may still be attainable. UP: 3.00 ERA, 20 saves? (Rudd)
2017: 0 saves, 3.38 ERA in 29 IP
2018: 32 saves, 4.39 ERA in 53 IP
Andrew Cashner: Drastic changes in pitch mix, including the elimination of his slider (lifetime 17% SwK), addition of a cutter and return of his 2014-15 sinker-heavy approach yielded a pretty picture. However, the puny Dom/SwK, cratering BPV, horrid DOM/DIS% and giant ERA/xERA chasm show that it's a mirage. Heed BPX trend. (Pyron)
2017: 11 wins, 3.40 ERA in 167 IP
2018: 4 wins, 5.29 ERA in 153 IP
Tyler Chatwood: His move from Coors to Wrigley Field will garner a lot of attention, especially since his home ERA for 2016-17 was 6.07, while his away ERA was 2.57. But when you look at his underlying skills during that same time frame, the difference is less stark... Home: 4.3 Ctl, 6.9 Dom, 1.6 Cmd, 1.3 hr/9; Away: 4.3 Ctl, 7.0 Dom, 1.6 Cmd, 0.8 hr/9. If others in your league are eyeing his ERA outside of Coors or 2016's artificially low ERA, let them overpay for a pitcher with a career 4.58 xERA who has yet to throw more than 158 IP in a single season. (Kruse)
2017: 8 wins, 4.69 ERA in 148 IP
2018: 4 wins, 5.21 ERA in 104 IP
Alex Cobb: He may indeed return to his pre-surgery form at some point, but don't look at his 2017 performance, or his late-season success, as evidence that he's already there. Wait for signs of actual growth in his FpK and/or SwK as an indication that he's ready to again post an ERA under 4.00 that's not aided by luck. (Kruse)
2017: 12 wins, 3.66 ERA in 179 IP
2018: 5 wins, 4.90 ERA in 152 IP
Gerrit Cole: Put injury-plagued 2016 behind him by regaining 200 IP level. And that's not all he regained: BPV/BPX nestled right in line with 2013-15 peak. Heck, 2nd half skills were as good as he's ever been. Thanks to that hr/f number, you shouldn't have to pay full price for these nearly ace-level skills. UP: see 2015. (Pyron)
2015: 19 wins, 2.60 ERA, 1.09 WHIP in 208 IP
2016: 7 wins, 3.88 ERA, 1.44 WHIP in 98 IP
2017: 12 wins, 4.26 ERA, 1.25 WHIP in 203 IP
2018: 15 wins, 2.88 ERA, 1.03 WHIP in 200 IP
Patrick Corbin: Bad luck masked skills gains in the first half of 2017, but even better skills and a touch of regression fueled a big second half (3.36 ERA, 9.1 Dom in 99 IP). Increased slider usage at the expense of his sinker was the driving force behind a sizable SwK/Dom growth while leaving his strong GB% essentially unchanged. The 27-year-old's enticing Dom/Ctl/GB% blend gives him a high floor. If Corbin can stay healthy, something along the lines of his 2H-2017 performance could be within reach in 2018. (Pyron)
2017: 14 wins, 4.03 ERA, 8.4 Dom in 190 IP
2018: 11 wins, 3.15 ERA, 11.1 Dom in 200 IP
Jacob deGrom: Re-established durability while getting in on the league-wide strikeout party, with full SwK validation. Then in 2nd half, he found the sub-2.0 Ctl he had misplaced since 2015, well-backed by FpK. When Cmd starts with a 5, something's going very right. If hr/f gets back down to league average... UP: Cy Young talk (Murphy)
2017: 15 Wins, 3.53 ERA in 201 IP
2018:10 wins, 1.70 ERA in 217 IP
Danny Duffy: Injuries (June oblique, Sept elbow) derailed hopes for a 2016 repeat; fortunate hr/f kept it from being worse. 2nd half Ctl fell more in line with FpK and Cmd says he has mid-rotation skills, but there's just one sub-4.00 xERA and 150+ IP season in this box. Sept surgery, albeit minor, further tempers expectations. (Bloomfield)
2017: 9 wins, 3.81 ERA in 146 IP
2018: 8 wins, 4.88 ERA in 155 IP
Jack Flaherty: He was pretty rough in his MLB debut in 2017. However, his MLEs were very impressive, with a 2.66 ERA and 3.5 Cmd. He's not a big strikeout source, but he has good control and he keeps the ball down. Both of those are promising in terms of both success in moving to the majors and success in the current environment… winning is about finding value, and he's a potential 10-round value at his current projection. (Cederholm)
2017: 0 wins, 6.33 ERA in 21 IP
2018: 8 wins, 3.34 ERA in 151 IP
2018 ADP: 24th round; 2018 Finish: 7th round
Kyle Gibson: Gibson has pitched well in spring training (10 IP, 7 K, 0 BB), and is locked into the #4 spot in the starting rotation to begin the season. He may not have true breakout upside, but if it all comes together he could finish the season with a line of: 12 wins, 3.90 ERA, 165 K. Not bad for a guy you can get in the 29th round of a 15-team mixed league draft (434 ADP). (Boyd)
2017: 12 wins, 5.07 ERA, 1.53 WHIP, 121 K in 158 IP
2018: 10 wins, 3.62 ERA, 1.30 WHIP, 197 K in 197 IP
Gio Gonzalez: Gonzalez reached the 200-IP plateau in 2017, after failing to log as many as 180 IP in a season from 2014-16, and boasted shiny surface stats. However, there are numerous red flags in the underlying skills (too many walks/poor FpK, 2H SwK dip, increased FB%, declining velocity), indicating a repeat is highly unlikely. Heed the warning signs and let others overpay. (Pyron)
2017: 15 wins, 2.96 ERA in 201 IP
2018: 10 wins, 4.21 ERA in 171 IP
Zack Greinke: Welcome back, Zack! Returned from one-year skill hiatus with increased SwK from slider, change-up to elevate Dom, regain 200-K status. Even though FpK slipped, career Ctl bodes well for limiting free passes, and second highest BPV of career shows he's back on track. Has enough left in tank to be low-level ace. (Chesser)
2017: 17 wins, 3.20 ERA in 202 IP
2018: 15 wins, 3.21 ERA in 208 IP
Josh Hader: Hader is such a great play this year especially in NL-onlys. Nasty stuff, certain to get Ks/holds in current role, could have some saves upside, and not out of the question that he could return to the rotation, either. (Hershey)
2017: 0 saves, 12 holds, 2.08 ERA, 0.99 WHIP, 68 K in 48 IP
2018: 12 saves, 21 holds, 2.43 ERA, 0.81 WHIP, 143 K in 81 IP
Corey Kluber: Already one of MLB's best, authored masterpiece despite missing month with back pain, from which he returned with a vengeance. Hard to find a discouraging sign. Dom rise backed by SwK? Check. Ctl validated by FpK? Check. Maybe a wee bit of H%, S% luck. But he's pretty much all smoke, no mirrors. (Olson)
2017: 18 wins, 2.25 ERA, 0.87 WHIP in 204 IP
2018: 20 wins, 2.89 ERA, 0.99 WHIP in 215 IP
Jose Leclerc (From 7/31/2018): The 24-year-old Leclerc has made big skills strides over the last couple of months, posting sparkling BPVs of 172 in June and 206 entering the last day of July. Always a big strikeout guy (11.8 career Dom), Leclerc has begun to rein in his control of late, posting a 4.2 Ctl and 59% FpK in June and superb 1.8 Ctl and 62% FpK marks in July. With a likely first shot at the ninth for the Rangers, Leclerc appears poised to contribute in the saves category right away. (Truesdell)
2018, Aug-Sep: 12 saves, 0.00 ERA in 18 IP
Sean Manaea: After his final start of the 2017 season, he revealed that he had lost 25 pounds over the course of the year due to starting medication for attention deficit disorder. The weight loss seems like a reasonable explanation for the massive Dom and SwK drops Manaea suffered in the second half of 2017, as that's when his weight would've been at its lowest. At 26, he's still in position to reclaim the upside he's flashed in the past; coming off of a down year, he could be an undervalued asset heading into 2018. (Kruse)
2017: 12 wins, 4.37 ERA in 159 IP
2018: 12 wins, 3.59 ERA in 161 IP
German Marquez: Looked gassed in Sept (5.28 ERA, 6.5 Dom, 23% hr/f), but check out near across-the-board 2nd half skills bump. HR the only issue for rookie with GB tilt and 13 starts in Coors. Plus velocity never wavered; broad repertoire a plus. Seeds of a workhorse here. With 2H hr/f reversal, SwK bump? UP: 4.00 ERA, 15 W. (Thompson)
2017: 1.4 hr/9, 10% SwK, 11 Wins, 4.39 ERA in 162 IP
2018: 1.1 hr/9, 13% SwK, 14 Wins, 3.77 ERA in 196 IP
A.J.Minter: Was a double espresso in his cup of coffee as newly found control led to a blistering 26 K (with elite SwK) and just 2 BB. Fanning nearly half your batters helps outrun a massive H%. Experience and left-handedness could keep him from the 9th for now, but skills may force the issue. (Sporer)
2017: 0 saves, 5 holds, 3.00 ERA in 15 IP
2018: 15 saves, 12 holds, 3.23 ERA in 61 IP
Aaron Nola: Lower back strain shelved him early on, but he recovered in time for a dynamic 2nd half. Possesses two skills you look for in a future ace: Dom and GB% (both products of elite CB/CH combo), and he even bolstered a previously so-so FpK. Reaching 200+ IP is next big step, but DOM%/DIS% trend looks mighty fine. (Dopp)
2017: 12 wins, 3.54 ERA, 1.21 WHIP in 168 IP
2018: 17 wins, 2.37 ERA, 0.97 WHIP in 212 IP
Shohei Ohtani: He has no major league history, so he starts with an A health. However, if we incorporated his 2016-2017 seasons in Japan, he'd probably rate a D or an F in health… He had a platelet-rich plasma (PRP) injection in his elbow in October as well; though it was described as "precautionary," he was diagnosed with a mild UCL sprain at the time… The elbow sprain might be fine, but it could also be a precursor to Tommy John or some other kind of surgery. Ohtani will go at a premium in pretty much every draft; given that, we'd recommend avoiding him altogether. (Cederholm)
2018: UCL tear; will need TJS
Drew Pomeranz: Don't be fooled by ERA, R$—BPX points to skill erosion (esp. 2H). Lifted FpK to manageable levels, but Ctl remained an issue as ball% was subpar. Lost some SwK/Dom swagger, too, as power curve didn't miss as many bats as 2016. There are Ks to be had here, but they'll come with some risk. (Dopp)
2017: 17 wins, 3.32 ERA in 174 IP
2018: 2 wins, 6.20 ERA in 74 IP
Robbie Ray: Ace up your sleeve? Three-year gains in Dom and SwK punctuated breakout campaign but needs to improve Ctl and FpK to reach elite status. Increasing FB rate and normal regression in H% and S% could hinder a repeat performance. Be careful going all-in with this card, as the price may not justify the production. (Pytleski)
2017: 16 wins, 2.89 ERA, 1.15 WHIP in 162 IP
2018: 7 wins, 3.93 ERA, 1.35 WHIP in 124 IP
Sergio Romo: Romo was recently quoted that he felt extremely comfortable in Tampa Bay after being traded there in July 2017, and his results showed it. Although he gave back some strikeouts in the move (8.2 Dom in TAM, 11.2 Dom in LA), he did so while cutting the walks (2.1 Ctl, 4.0 Cmd) and home runs (0.6 hr/9) to land a key role in the Rays bullpen. With trade rumors continuing to swirl around 2017 MLB saves leader Alex Colome, Romo and his previous closing experience could be an interesting early saves speculation. (Dodge)
2017: 0 saves, 11 holds, 3.56 ERA in 56 IP
2018: 25 saves, 9 holds, 4.14 ERA n 67 IP
Hector Rondon: Repeat of HR woes and disappearance of elite Ctl crushed ERA. Sept MRI revealed bone chips in his elbow, suggesting imminent surgery. But Dom trend and SwK look terrific, FpK says Ctl will rebound, GB% remains solid. With health and overdue hr/f correction, a prime end-gamer. UP: Sub-3 ERA, 20 saves. (Thompson)
2017: 0 saves, 4.24 ERA, 20% hr/f in 57 IP
2018: 15 saves, 3.20 ERA, 8% hr/f in 59 IP
Luis Severino: Prospect growth isn't linear! A posterboy for the mantra, this fantasy afterthought last spring blossomed into an ace by refining base skills. Results not only dominated throughout '17, but left top 10 FpK, SwK, and GB rate to bet on for '18. xERA agrees. Postseason rebound showed maturity. Pay the extra dollar. (Sporer)
2017: 14 wins, 2.98 ERA in 193 IP
2018: 19 wins, 3.39 ERA in 191 IP
Stephen Strasburg: Let's flip things around...CON: Another year, another injury, this time an elbow impingement that cost him almost a month. PRO: Literally, everything else. Look, BPX doesn't lie: when he's out there, he's consistently brilliant. But R$ and RAR tell you all you need to know about both the potential and the risk. (Truesdell)
2017: 15 wins, 2.52 ERA, 3.25 xERA, 148 BPV in 175 IP
2018: 10 wins, 3.74 ERA, 3.32 xERA, 145 BPV in 130 IP
Huston Street: PRO: Wow, a 0.00 ERA! CON: In 4 IP. Second straight injury-riddled season—what he didn't strain (lat, triceps, groin, rotator cuff), he impinged (shoulder). Skills were slipping even before all that. Sure, there's a chance he regains 2014 form. There's also a chance you win the lottery. Which is the better use of a buck? (Truesdell)
2017: 0 saves, 0.00 ERA in 4 IP
2018: DNP
Pedro Strop: Wild April (8 BB in 8 IP) aside, not much difference from past few seasons. SwK as good as ever. FpK rebounded in 2nd half; GB climb a plus. Still a prime LIMA reliever who turns $1 into profit every year. (Truesdell)
2017: 0 saves, 2.83 ERA in 60 IP
2018: 13 saves, 2.26 ERA in 60 IP
Masahiro Tanaka: On surface, a huge step back from past. Blame early extreme hr/f bug. As that settled down late, surface stats followed. With upper-tier FpK/SwK combo, GB tilt, and 4.5+ Cmd vL/R, his warts aren't skill-related; history of nagging injuries is what to be wary of. A premium buy-low target—just don't expect 200 innings. (Nickrand)
2017: 13 wins, 4.74 ERA in 178 IP
2018: 12 wins, 3.75 ERA in 156 IP
Blake Treinen: Started and ended season as closer of two different teams. In aggregate, rising skills in roles of higher leverage put him in position to nail down stopper role, as he did in second half. That late surge came with full support too, including tons of first-pitch and swinging Ks and continued xGB tilt. UP: 40 Sv (Nickrand)
2017: 16 saves, 3.93 ERA in 76 IP
2018: 38 saves, 0.78 ERA in 80 IP
Alex Wood: Career year fueled by taking Cmd to next level. As FpK inches higher each year, pinpoint control can stick. And great BPV in four of last five seasons underscores consistency. Just don't expect another sub-3 ERA, as this one had both H% and S% help. And health risk serves as reminder to use 150 IP as baseline. (Nickrand)
2017: 16 wins, 2.72 ERA in 152 IP
2018: 9 wins, 3.68 ERA n 152 IP
Free Weekly eNewsletter
The industry's #1 analytical weekly e-mail newsletter is ABSOLUTELY FREE!
More Information
Shopping Cart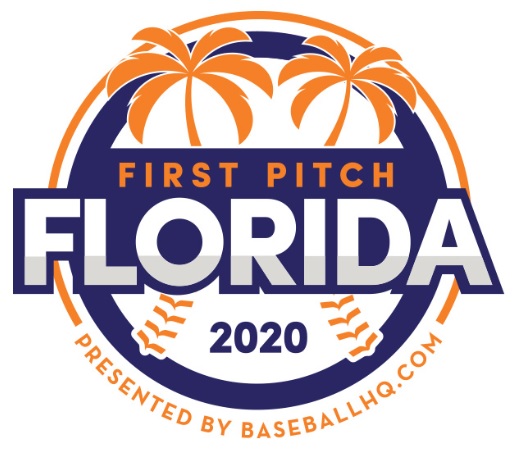 Inaugural Event!
February 28-March 1, 2020
St. Petersburg, FL
Early-bird registration now open!